Celebration of Democracy
Topic: My Art
This was the very first flag image that I ever painted. Loosely inspired from Jasper Johns, it was painted very quickly; created intuitively in the moment as many of my works are. Incidentally, this was my very first use of acrylic paints.
Over the years this image has become one of my favorites. I am posting it here today in celebration of our most American of traditions and rights. The right to vote. Everyone, please get out there tomorrow and vote with an informed mind.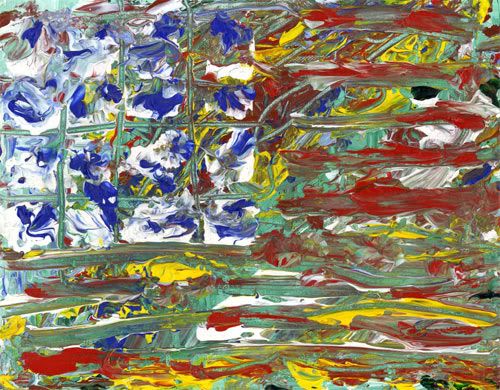 Flag No. 1
, Brendan Miggins, 1988.