In honor of Georgia
Topic: My Art
The artist Georgia O'Keefe has been a great influence in my life. Her unique art inspired new directions in mine, and continues to inspire me today. Her choice in making New Mexico her home influenced my own move there in 1990. Even though I moved back to my home state (Connecticut) in 1996, I still carry many of my New Mexican sensibilites with me to this day.
Georgia lived a great big life on those New Mexican plains. My life there was also very big, and so I miss New Mexico tremendously. Perhaps I will return one day to the Land of Enchantment. Time will tell.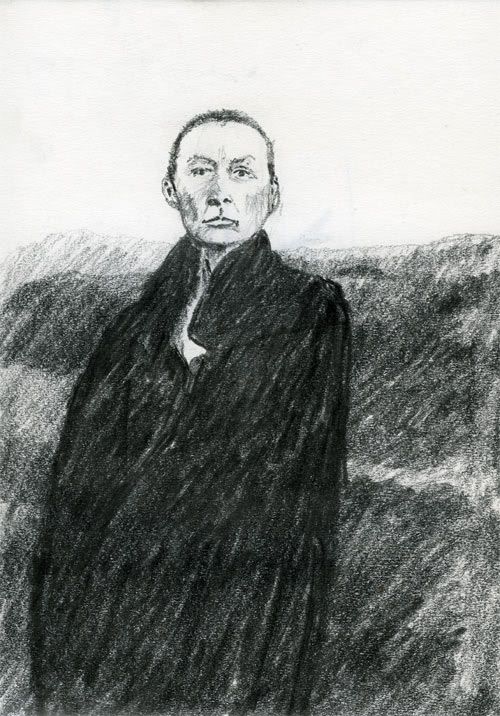 Georgia
, from a photograph, Brendan Miggins, 1990.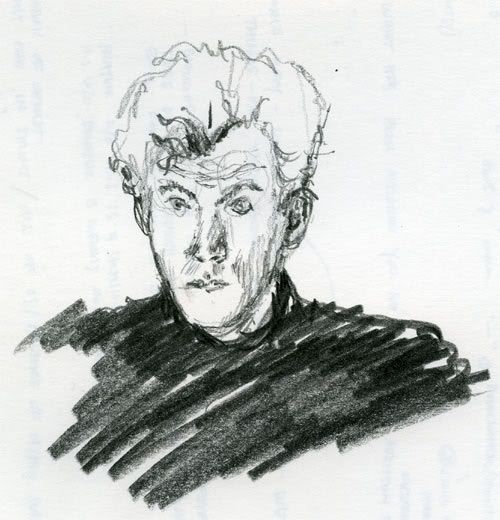 Self-portrait
, Brendan Miggins, 1990.