Ethereal
Topic: My Art
Recently, I have been enjoying the process of rediscovering many of my early images, from the late 1980's and early 1990's.
The image below is a monotype print of a single rose. I did three different monotype images of that same rose in single afternoon. Each image had a slightly different interpretation of the subject, which subtly varied the compositions. Together the three, combined with the effect of the monotype printing process, had an ethereal quality; hence the name.
Two of these images sold. One remains in my possession. The image below is the very first one that I did, and sold in 1994. I will photograph the one I still have, and update this entry to include it. Unfortunately though, I do not have a photograph of the third one (now sold)....Shame on me!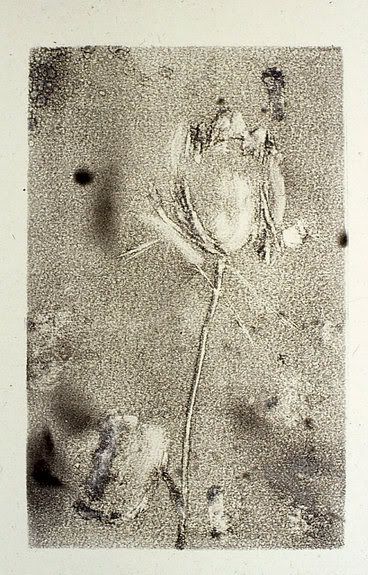 Ethereal No. 1
, Brendan Miggins, 1988.