James 1999 Chevy Silverado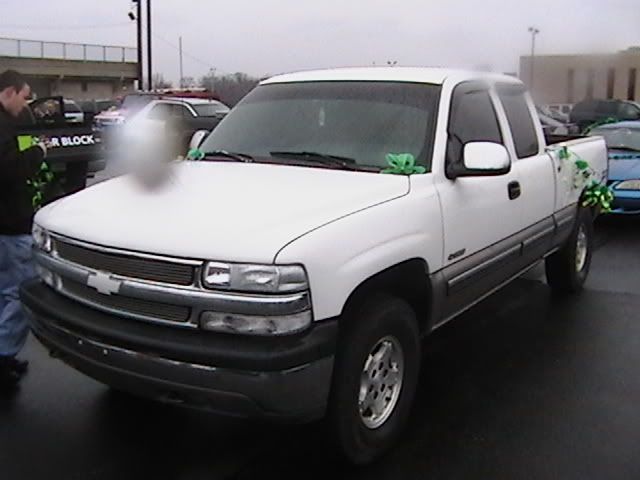 Name.............James "Rascal" Nixon
Vehicle...........1999 Chevy Silverado Extended Cab
Color.............White
Engine............5.3L Vortec(also known as 327)
Tint.................15%
Head Unit.......factory(for now)
Door's.............Pioneer 5.25"
Wheels............16" Factory
Tires................Toyo Open Country All-Terrain
Interior Accessories.....neon inside cab
Exterior Accessories....Clear Parking lights, Billet Grill.
Coming Soon....SOLD

James has known most of the members of "Floss 'N Gloss" since around 2002. He has always remained close to a few key individuals in the club and therefore once the time came that he stepped up his game and wanted to do something with vehicles....there was no where else he would rather go to.

In the coming months you will see a transformation from a mild street ride into a custom cruiser! So, dont forget to keep checking back for the updates. PEACE!!!
TRUCK PICS: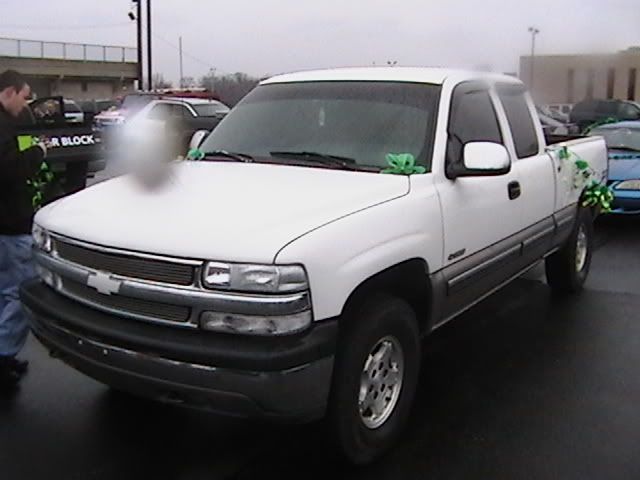 Current Vehicle(s)
1999 Chevy Silverado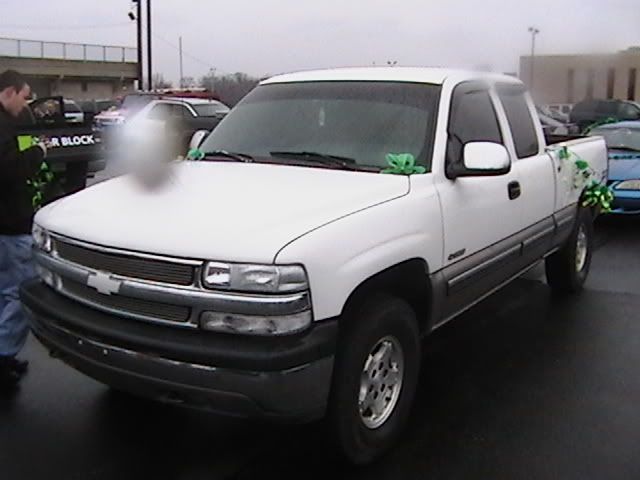 Past Vehicle(s):
1994 Chevy S10 Extended Cab


1995 Dodge Ram Extended Cab 1500

1990 Chevy S10
If your have any suggestions or questions, send James an e-mail.
---
---
Created by Roy Davis
Founder and President of "Floss 'N Gloss"
rojdavis@aol.com