tHe DaRkEsT wAy HoMe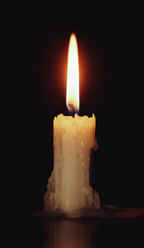 Hello again... For anyone who wants to look I have some more poems at this address;
www.poets2000.com/darkpoems
This is my poetry. Click on the link to see the poem. Easy.
New Link added, The Mad Prince of Compton. Check out their 'poetic crimes' section. (Can ya guess why I like it? Can ya?)
New Page added, songs in my head. Another insight to my warped and weird world...You don't want to diagnose the music I listen to as a symptom to my disease :-)
*PLEASE* sign the guestbook. I'm not gonna know what to improve (as long as it doesn't involve anything too techie) on the site if you don't. Plus I'd like to know what you think. (I think)
Anything else can be sent to the usual addy below.(I welcome them I really do)
If you want to contact any other writers here (so far only ben aka the evil one), then you can either e-mail me with their name as a subject heading and I can pass it on, or you can mention it in the guest book.
All poems are written by me *unless* noted at the end of the poem. (e.g, by the yellow banana) *DO NOT* flame any guest poets. They're hard to come by and I don't want them scared off!
Enjoy...Or don't. Up to you. But thanks for coming anyway.
---
---
---
PoEmS
The Illusive
No More
Short Sighted
The Fray
Awaiting Execution
Set the Scene Between Us
Continuation of a Broken Dream
Loneliness
Back Slash
Freed and Destroyed
Black Heart*
The Darkness Rises Once More*
Nothing Left to Love*
Terminal Confusion
Impersonal
Living In Nothing
Broken Love
The Ache
Mourning the Sun Shy
Spazmoid Regurgitations
Entrapment
Surreal
Parody Life
The Minority

Go HeRe
Email: luci_on_wheels@yahoo.com