WELCOME TO BETTY'S PLACE
MY HOBBIES
CB Radio.
Pestering people on channel 7.
Surfing The Net .
Collecting Trinkets
MY FAVORITE LINKS
PACO'S DUKE NUKEM
ED'S PUB
BIKER BOB'S HOUSE
ALI-KATZ
MISSISSIPPI KID
MARTIN'S
DOVE'SNEST
ROGER'S HOME HOBBYS
MUSTANG'S PLACE
CHEECH'S DEN
BETTY'S FAMILY PHOTO'S
ZERO 1 And SWEET THANG'S CB
RADIOMASTER SEVEN
MAVERICK'S CHANNEL 40
UNFORGIVENS PLACE
This Java Applet Banner will run continuously, displaying the 13 Missing Children Alert Cases. Clicking on the photograph will bring up the Alert
Pagewith more information, and the ability to print posters. Clicking
on the Marquee Message will connect to the NCMEC home page.
This Missing Children's Ringsite is owned by betty warren.
Click for the Next Page||Previous ||Next 5||Join
If the Ring is down, a complete listing of members' links are here.
Newest Missing Alerts!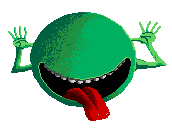 LETS SEE ALL YOU CBER'S GET ME NOW....10-4 !!!!!!!

Email:bwarren@icom.ca
PLEASE SIGN MY GUESTBOOK AND MAKE BETTY BOOP HAPPY ! THANKS FOR VISITING...BOOP BOOP BEEE DOOO !


Sign My Guestbook
View My Guestbook
Communicate with [ BETTY BOOP ] directly through thisPowwow Chat Center
Chat withyourfriends in writing or by voice directly onPowwow! Participate in conferences! Play games, draw pictures, exchange files etc. Get to knownewfriends! DownloadPowwowtoday! Powwow must be started before your browser in order for the "page me" link to work. (Powwow is for MS Windows only)
This Powwow Chat Center was created by Per Granfält. VisitPowwow Graphics!
BETTY BOOPS AWARDS
Special thanks to my buddy Space Case for making my award up for me :)
HEY INTERESTED IN APPLYING FOR MY BETTY BOOP AWARD FOR YOUR WEB PAGE ? THEN JUST SEND ME AN EMAIL....AND I WILL GLADLY CHECK OUT YOUR SITE !!!
IF YOU USE ICQ...THE INDICATOR BELOWWILL LET YOU KNOW IF I'M ONLINE
** Page Design By Mustang **