Graphic Sites:

this is phong.com. This guy is amazing at flash probably one of the best sites I have ever seen. There is also tutorials and desktop customization on his site too.
This is photoshopcafe.com. This has a bunch of tutorials for you to browse. Also make sure you check out the work this guy has done. He can make some pretty realistic objects using only photoshop. Some of them have even won him some awards.

This is psworkshop.net. Hands down the best photoshop tutorial site on the net. It has a search engine that is linked to tons of tutorial sites.
Computer Sites:

This is Alienware.com the company I got my laptop from. In my mind and in many others the best computer company around.

This is icronitc.com. One of the best computer hardware sites around. Always good to pop in every once in a while and see what's new.
Misc Sites: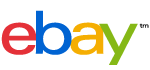 This is Ebay.com. I love this site you can find some really great deals if you shop around for a little bit.

Here is Arizona States Site. Which is going to be my home for the next 4 years.