+ - + - + - + - + -
+ - + - + - + - + -
» Android Police
» Buying Cell Phones in Tamil Nadu
» Buying Hand Phones in Indonesia
» Buying Hand Phones in Malaysia
» Buying Handphones in Singapore
» Get Cash For Your Gadgets at gazelle.com!
» Malaysia Ring Tones
» Send Money to The Philippines
» Sinapore Part Time Jobs
» Study in Singapore
» Used Handphone Export
---
---
Asian Attractions
Vietnam Girls
---
Suwon, South Korea
---
Akihabara Maid Cafes, Japan
---
Bollywood India
---
Hindu Gods
---
---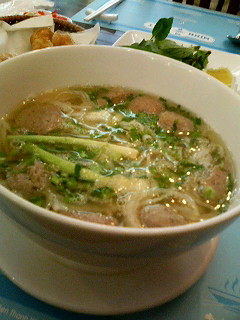 Ho Chi Minh City Restaurants
---

best denki outlets in singapore - buy, sell & exchange mobile phones on google friends - buying new phones - buying & selling used phones - chinese cell phones - chlkboard - harvey norman outlets in singapore - recycle your cell phone in malaysia - samsung g800 - sell your old huawei cell phone - unlocked in singapore, iPhones are available on the internet - used handphones in indonesia
DISCOVER PROMOTIONS AS YOU WALK (DELIVERED TO YOUR SMARTPHONE) I HAVE A DREAM THAT IT WILL ONE DAY BE POSSIBLE TO LIVE AND CIRCLE AROUND THE WORLD FINANCED NOT BY ANY NORMAL KIND OF JOB, BUT MERELY BY ALL THE PROMOTIONS AND GIVEAWAYS AND POINT CARD CAMPAIGNS WHICH ARE IN THE AIR. Get a phone for free, and then later sell it for a profit... that is my dream for the future. Little by little, that dream is being realized, although you have to pay attention to capitalize on it. Advances in technology, and services like Chlkboard in Singapore, are kicking it along. For those who don't know, Chlkboard allows retailers to target shoppers with their promotions. From another point of view, Chlkboard enables tech-savvy Singaporeans to locate bargains in their immediate environment. How immediate is that environment?... the radius is one kilometre. As you enter that radius, relevant promotions will pop up on your smartphone. Depending on your phone, the display will look something like this:

Chlkboard uses other mediums apart from smartphone pings to let you know what the specials are. You can follow their updates on Twitter, for example:

NGA HAD ASKED ME, BEFORE MY MOST RECENT TRIP TO VIETNAM, TO PICK UP A CELLPHONE FOR HER IN SINGAPORE. Specifically, she wanted a Nokia -- a Nokia 6300 (or perhaps a 6230i). "When you come singapore," she said on GMail chat (2008/04/01/15:42, I was strung out between my Fun Club stint in the early morning, and my night shift high on the phones over Shinjuku)... "When you come Singapore can you ask price phone 6230i and 6300 help me because myfriend has just bough. she said me phone in singapore is cheaper than viet nam. Viet nam expensive.i bough for mother V3i 2689000 viet nam dong but myfriend tell me it was expensive in singapore is only 2350000 vnd."

Now I am not much of a shopper generally, nowhere near as good a shopper as Nga, who I observed in combat in Vietnam -- she knows how to get a good deal. Like some other men, shopping fills me with a sense of anxiety and dread -- especially shopping for something I don't really understand. I always got girlfriends to help me buy cellphones in Japan, and the one that I did buy for myself, one stark sunny cold Christmas Day in Akihabara, was pink. Why did I buy a pink phone? Because I panicked, and just picked up the first thing I saw, hoping rather forlornly that pink didn't mean feminine in Japan, my newly adopted home. (Of course, it did, and it still does.) If I had done the hard comparisons, shopped around, thought about it, I would have bought something completely different. At least something with a more masculine color! But I am a hunter, not a gatherer, and when I enter a shop or mall or department store, I think of nothing but getting out of there as fast as possible. I am there for the quick kill. And when it comes to shopping, shopping for mobile phones (or cell phones, or hand phones, or whatever you want to call them) is the hardest, most tedious kind of shopping imaginable, because the plans are so complicated, and there are so many pro's and cons to weigh. At least in Japan I am a little used to the cell phone (keitai system), but outside of Japan, in countries like Singapore and Vietnam and The Philippines and India, I am a complete novice. On top of that, shopping for someone else is also that much more difficult than shopping for yourself, because you risk the extra burden of shame if you should blunder. I was only going to be in Singapore one short day en route to Vietnam as part of the Obsessive Love and the Rolling of the Dice, and I didn't know the city particularly well. If I had my way I would have spent the day soaking up the souks in Kampung Glam, or hanging with my feathered friends at Jurong Park. But Nga wanted me to find out how much the Nokia 6300 or 6230i models costed in Singapore, and presumably to buy one of them on her behalf. So I had to do it. One motivator: if I bought her a phone, I would be able to talk to her on it. And that might help usovercome the inevitable loneliness, caused by living in a long-distance relationship, in totally different countries. But once I got to Singapore I found that everything was more expensive than I had anticipated, and I started to worry, that I didn't have enough money to buy the phone.

Another traveller averse to shopping and in particular, shopping for electronics, Nick on Bali Blog, wrote: "Today I took my friend Fauzi's advice and went to Toa Payoh to look at cell phones. I'm not a gadget person and don't care about ringtones, video clips or playing games. For me its purely a device to save time.

"Toa Payoh is an area of cheap housing, in high rise blocks, I know because I was here in 1984. [Short story: Arriving in Singapore late at night by bus from Malaysia, I was an inexperienced backpacker alone in a totally new environment. Still I had my tent and was determined to use it. Walking past a downtown park around midnight looking for a good spot to plant the thing, a local Indian, Mr Balasubramanian, told me it was impossible to camp in Singapore, due to the local laws and lack of space. Impossbile is not a word in my vocabulary, so I told him not to worry, I'd keep looking. Realizing I'd be arrested, he invited me to stay at his house in Toa Payoh...]

"Okay so Toa Payoh is a place with a local market area of small shops selling the usual array of gadgets and things that people want, including electrical bits and pieces. In short I needed a phone with good coverage worldwide, a camera, internet access and a built in GPS. Staff at one small shop recommended a Nokia Navigator. The guy helped install my old SIM card, load the address book, install a new 2GB memory card, case etc. Total cost including Sing tax was $785 Sing (US$515), a chunk of which I'll get back at the airport by showing the Customs I'm leaving with the device. So far the thing seems to works pretty good, just have to remember to pick it up everytime I put it down and try not to drop it in the toilet..."



u s e d + h a n d p h o n e s

I MET A NICE GIRL IN HO CHI MINH CITY VIETNAM, AND WE GOT TO KNOW EACH OTHER ON THE NET, AND EVENTUALLY, LUST TURNED TO LOVE, OF THE OBSESSIVE KIND. I was en route to another dose of tropical romance when, in the old trade center of Singapore, Nga asked me to pick up a cell phone for her there. This immediately threw me into a spin, because shopping is not my forte, especially shopping for cell phones, or hand phones as they called in Singapore (and the surrounding Malay world.) I didn't know Singapore that well, and I would only be staying in the city about 30 hours, before my flight to HCMC. As it turned out, finding the phone Nga wanted wasn't really the problem, I saw it on sale all over the place -- the problem was cash flow. And my particular, localised lack of it, and my fears that it would run out if I wasn't more careful. More on that later. First, if you are new to Singapore, or are a Singaporean looking for a handphone, where do you buy them? It should be said, that every residential area of Singapore has a few mobile phone shops -- even the area where I ended up staying, near the East Coast Parkway. Nick above recommended Toa Payoh, where Blazing the Used Handphone Specialist has six branches. Now used cellphones (or handphones, using the local lingo) may well be a Singaporean thing -- I have never heard or seen of them in Japan. Japanese people would never recycle an item as intimate as a cellphone -- that would be like buying used underwear. The legendary Danny Choo, on his way to conquering Japan, has written: "In Singapore, people change their phones all the time, usually within one or 2 years or even a few months! That is why there are lot of 2nd hand phone shops around the neighborhood that will greatly buy your phone and resell it."

If you want to buy or sell a used handphone online, here are some Singapore centric sites:


CnC MobileCnC Mobile is a Singapore based mobile phone, broadband Internet and cable TV dealer, and is a StarHub exclusive partner. The website offers a used mobile phone list updated every Saturday. You can check with the police to see if the phone you like is stolen goods. The website notes: "In Singapore we prefer the word handphone rather than mobile phone. Mobile phone in Chinese translation means that Phone can be carried around. Handphone means phone can be held by our hand. This term was widely accepted. In Singapore sometime we will directly translate Chinese word and translate it back to English. So we had this word Handphone come out. In Singapore's Mobile phone / Handphone become part of our life, You may forget to bring your key but not mobile phone..."

DikDekDikDek proclaims itself as the used handphone and gaming specialist of Singapore. If you want to trade in your handphone for cash, you can see the value of your model, here. At the time of writing, a used Nokia 1100 can earn you $25 (Singapore dollars), while a Motorola A1200 can make you $170. If you happen to have an O2 ZINC model, you can offload it at DikDek, for $400.

LocantoLocanto is a free classifieds site where Singaporeans can offload their used handphones, as well as musical instruments, watercraft, toys and clothes and so on. The last time I checked, there was a brand new Apple iPhone 16GB going for $200, an unlocked Nokia N96 for $300, and a Samsung Armani G800 also for $300. If you see something you want to buy, just click on a link and you will be presented with a page of information including the seller's email address, and a map pinpointing their geographical location. If you have a phone you want to sell, you can post a free classified ad.
My Mobile Ware descibes itself as a mobile phone community and forum, and a portal for the buying and selling of phones. This includes used phones, naturlich. The last time I checked, the cream of the crop in the used handphone department included a Sony Ericsson W960i for $650, a Samsung E250 for $110, and a Nokia 6500 slie for $400. A full catalogue of the phone types on sale covers Apple, BenQ, Blackberry, Dmobo, Dopod, Eten, HP, HTC, Hua Wei, LG, Mitsubishi, Motorola, NEC, Nokia, O2, PalmOne, Panasonic, Pantech, Samsung, Sharp, Siemens, Softbank, Sony Ericsson, Toshiba, Treo and Zircon models.

Subaru Mobile offers plenty of resources for Singaporeans interested in phones (both new and used), ringtones and accessories. It attracts requests from beyond the shores of the republic -- the last time I checked, a poster from Vietnam wrote: "I wanna get a M600i sony Ericson. Do you have it? And if yes, how can I buy it?" So Nga isn't the only Viet keen to pick up a new or used handphone in Singapore!
n e w + h a n d p h o n e s
THAT IS RIGHT, NGA ISN'T THE ONLY VIET INTERESTED IN BUYING A CELLPHONE IN SINGAPORE, AND SHE ISN'T THE ONLY FOREIGNER INTERESTED IN DOING SO EITHER. The only question is, for foreigners like us, where is the best place to buy our phones? Will we be ripped off? It would never happen in Japan, but how about Singapore -- aren't there some shady operators out there? A truth seeker on Yahoo! Answers posted this question, once: "I'm planning to buy a new hand-held phone and bring it back to my country. I've heard that SIm LIm and Lucky Plaza offer cell phones at cheap prices. However, I also read horror stories of people getting ripped off at these places. Are there alternatives where one can find bargain prices for mobile phones? What about Mustafa, Best Denki, Harvey Norman, etc? Where do locals go when they want to buy brand new unlocked mobile phones? Or should I just risk buying a new phone at Sim Lim or Lucky Plaza?"
As if in answer, but somewhere else on the web, and at a different time, Andrian, a foreigner shopping in Singapore, had this experience to relate at Lucky Plaza: "first, my indonesian friend want to buy nokia handphone at a shop(forget the name but know the place). the shopkeeper said that it comes with 1 year warranty. my friend asked is it original nokia warranty and he said yes. but after my friend bought it, he realise that the warranty card wasn't there so he rushed back to the store and the shopkeeper just simply said the warranty is shop warranty not original nokia warranty. very arrogant isn't it?
"secondly, yesterday i walking around at lucky plaza and i found some nice leather cover for my mini(after i tried it, i dun realy like it) and then the shopkeeper tell me that he have clear plastic cover. as customer i asked 'can i see it first?' and he answered 'wait i will take it first'. after i test the cover and found that it wasn't suit my mini i decided not to buy it. but guess what happened next. the shopkeeper shouted in hokkien n mandarin hich mean 'lanciao ji bai bastard who dun have money'.
"is this rude and cunning behaviour is reflected all the singaporeans or it just happen in lucky plaza? althought im foreigner here i still feel that im deserve some respect rite? it never happen in my country before.
"now i rather buy electronic devices at its official store at higher price than buy it from lucky or something like that, only cheaper a bit but make me really angry..."
Such treatment might be par for the course shopping for cellphones at Lucky Plaza -- I am in no position to judge. From what I hear though, Sim Lin Square and Funnan are better places to shop. Harvey Norman and Japan's very Best Denki also come recommended.
| Address | Location | Telephone |
| --- | --- | --- |
| Parkway Parade Complex, #B1-84A | Katong Branch | 6440 4188 |
| Century Square, #04-04/05 | Century Branch | 6784 6200 |
| East Point Mall, #02-06/07/08 | East Point Branch | 6787 0700 |
| Great World City, #01-30 | Great World Branch | 6732 8122 |
| Hougang Point, #01-08 | Hougang Branch | 6881 0900 |
| IMM Building, #02-38 | IMM Branch | 6564 4022 |
| Marina Square, #03-400 | Marina Branch | 6338 8110 |
| Ngee Ann City Podium, #05-01/05 | Ngee Ann Branch | 6835 2588 |
| River Vale Mall, #01-01/02 | Seng Kang Branch | 6881 7277 |
Harvey NormanHarvey Norman is an Australian company which has pushed into Singapore and Malaysia, to become one of the leading retail chains in the region. If you are able to take photos on your handphone, you can take them along to the Harvey Norman Photo Center, and print them out. (Naturally, the same applies to photos on digital cameras.) You can also buy mobile phones at Harvey Norman. For the full list of Harvey Norman stores in Singapore and Malaysia, click here.
c h i n e s e + p h o n e s
HOW MANY CHINESE COMPANIES CAN YOU IDENTIFY BY NAME? For that matter, how many Chinese cities can you identify by name -- we all know Hong Kong and Shanghai and Beijing, but how about Chongqing (population five million)? We can all name scores of Japanese companies -- Hitachi, Sony, Nintendo, even Bridgestone (which was originally ishibashi (Stonebridge), before the names were poleflipped, typically Occidental/Oriental style). Not to mention Softbank (but how long is that going to last?) So, how many Chinese companies can you name? If you are like me, then probably not a lot, if any. Which is strange when you consider that China is meant to be the new emerging superpower, or something like that. Fortunately, one Chinese company Huawei has been generating PR heat, to shine a torch for its nation. Last year (2008) the China Daily reported: "Huawei Technologies Co has been selected by Singapore's Mobile One (M1) to deploy its ALL IP GSM, 3G, HSPA and LTE systems over the next five years.
"The Singapore mobile and wireless broadband operator chose Huawei to support the future expansion and upgrade of the company's 3G and HSPA network that include both the CORE and UTRAN whole network spans. Under the terms of the contract, Huawei has been given the task of implementing an end-to-end ALL IP network to meet M1's future requirements..."
Hence, to answer your question, Korea uses CDMA 800 network-compatible phones without a need for a SIM card, and this will NOT work in Singapore. There isn't a slot for your SIM card anyway. The iPhone is totally different from the way existing mobile phones have been designed, itfs a huge leap of improvement to the usability of the mobile phones. The iPhones are expected to be released in Europe in 2008 and to be released in Asia around 2009. The iPhone is going to influence how the future mobiles phones will be designed, and instead of waiting for the future to arrive, why not put the future in your hands right now? You can get an unlocked iPhone now at http://www.iPhone-Singapore.com/ and be the envy of your friends! For iPhone pictures and iPhone videos and buy iPhone online, please visit http://www.iPhone-Singapore.com/ "Travel more, get more!"




i + p h o n e

TECHNORATI WRITES: " Singapore Airlines offers in-flight iPhone connectivity Posted 15 May 2008 @ 8am in News Singapore Airlines has announced the integration of iPod and iPhone connectivity starting today on its newly reconfigured, all-Business Class Airbus A340-500 flights between New York and Singapore, and between Los Angeles and Singapore from August. The mechanism projects iPhone or iPod-stored content onto the in-seat 15.4-inch widescreen LCD via the standard 30-pin connector, which also supplies power and audio connectivity.

samsung g800

SO, I FAILED IN MY MISSION TO BUY NGA A HANDYPHONE IN SINGAPORE -- I HOPE SHE FORGIVES ME SOMEDAY. To make matters worse, as I was retiring late that night at my hotel near Malay Village, setting my keitai alarm to get me up at 5am or something so I could make my early morning flight, the unthinkable occurred -- my keitai died. Maybe I overexerted it with all that texting Nga during the day, and taking photos around town. Maybe it was just getting old or perhaps the battery powered juuden recharger I bought from a Tokyo convenience store in 2006 didn't work any more -- whatever. My phone was out for the count, and it was only Day One. I seared with regret at the realization I wouldn't be able to take any photos in Vietnam -- my phone being my camera too (not a particularly powerful one, however, being only 1.9 megapixel). In the end, one chilly evening in Dalat, Nga suggested something very old school but brilliant nonetheless -- buy an analogue camera! By analogue I mean film based, pre digital. I hadn't used one of them for years, and even forgot they existed. We picked up a FujiFilm Q Cam and it did the job admirably, capturing all those Central Highland moments. I am slowly scanning all the photos I took and putting them online. The second day after returning to Tokyo, I went over to the Soft Bank showroom in Asakusa, and bought a new phone. This one is 5-megapixel.
Now 5-megapixels is a lot for a phone by any measure, and I will certainly be taking hundreds of cool photos with it in the next few years, in Japan, Vietnam, Singapore, Reykjavik, wherever. I got part of my Jap phone on points, but Singapore residents and those who shop there have a chance to buy one with a built-in camera just as fancy. The Samsung G800 seems to be particularly popular on the island, if adverts in local newspapers are anything to go by. Regarding the competition, GSM Arena wrote earlier this year: "As we already said the Samsung G800 and Sony Ericsson K850 may be the primary rivals in the 5-megapixel cameraphone battle among feature phones. The Samsung G800 is indeed more of a digicam that can make calls instead of a regular phone. The K850 offers a more balanced multimedia orientation and is the descendant of a series of highly popular cameraphones that have earned the public trust and appreciation. The Samsung G800 has yet to live up to the challenge.
"And since we had the K850 handy we deiced to make a closed 5-megapixel shootout between the two of them. The G800 is not a final retail product, but is really close to that.
"Although the contenders are similar in many aspects, there are some important differences we should note right at the beginning. The most prominent difference is of course the optical zoom. Zoom systems are usually a lot more complicated and may prove inferior compared to a fixed optical system when used at the same focal length. The Sony Ericsson K850 lens is wider than the widest position of the G800 zoom, so you will see that in all shots the subjects on the G800 photos look a bit bigger.
"Another great difference is the lack of EXIF information in the G800 JPG photos. It was quite an unpleasant surprise, because the EXIF is of great value when trying to figure out what went wrong in a certain test. Again, this is a beta issue and we are quite sure it will be resolved in the market version.

Asian One Business says: "HE demand for user-generated content (UGC) has been growing rapidly among Singapore's 'netizens' in recent years with video-sharing sites, social networking sites (SNS) and blog sites remaining the most sought after, according to a new study by Frost & Sullivan.
"Speaking to BizIT, Frost senior industry analyst Krishna Baidya said five out of the top 10 most visited sites of Singapore fall in this category.
"They are: YouTube, blogger.com, Friendster, Facebook and Wikipedia. 'YouTube's position at No 3 in that list (of top 10) reinforces the growing popularity of user-generated videos among users,' Mr Baidya said.
"The Frost study noted that mobile operators around the globe are enthusiastically exploring UGC in a bid to make money through low-cost, but effective, entertainment services.
"UGC is also gaining a lot of traction in Asia.
"Singapore's MobileOne last year launched a user-generated video-sharing service called MeTV. The service allows mobile subscribers to upload their videos through MMS-enabled handsets for other users to view and download.
"Taiwan Cellular has also introduced a similar service with the same revenue-sharing model in Taiwan. PCCW in Hong Kong launched a photo and video community service called 'snaap'.
"The service allows users on the Internet, mobile, broadband TV, and residential fixed-line service to view photos and videos.
"Mr Baidya noted that as mobile devices (especially smart phones with video capabilities) offer convenience to subscribers, not only in accessing such sites but also updating and interacting with other users on the go, the spill-over effect on the mobile environment is obvious.
"'Mobile operators are the first ones to gain from this trend as it will increase mobile data traffic in their networks. They are also likely to take advantage of advanced analytics and personalisation tools to push relevant advertising to mobile users.'
"Commenting on the M1 service, Mr Baidya noted that it launched its MeTV service in January last year and StarHub joined hands with M1 to bring the service jointly to a broader subscriber base.
"The service was announced in June last year and made available in the third quarter of that year.
"Uploading a video clip is as simple as sending an MMS to a designated number with no charges involved, Mr Baidya said.
"'Users are rewarded when other users download their uploaded videos. Hence, the service was launched to attract users to share their photos, videos, comments with others, and in the process be rewarded for their efforts. The top 50 videos from the site are also featured in StarHub's digital cable HubTV channel,' he added.
"Mr Baidya noted that in May this year, Friendster, the No 1 social network in Asia-Pacific, launched its mobile site m.friendster.com, and is currently working with mobile operators to launch text alert services for friend requests, messages, bulletins, etc, in the coming months in Singapore.
"'The popularity of such SNS benefits the mobile operators as it will help them in growing their data revenues. Friendster access on mobile has gained good traction in Malaysia, the Philippines and Indonesia.'
"He added that in emerging markets where Internet penetration is still low, mobile phones are fast becoming the default platform for Internet access and interaction with other netizens.
"'In our opinion, mobile UGC in Singapore is still in the very nascent stage, although there have been some initiatives recently by SNS and mobile operators to make inroads...'
7 -- A free movie cinema (that's right, a free cinema in an airport!) with a big screen and cinema-style seats and 24-hour rotation. The only thing missing is the popcorn. And the only catch is all the movies they play seem to be cheesy B-grade American movies, the sort that might appeal to teenagers (and Singaporeans, no doubt!)
There is one particular Indian curry shop at Changi which I adore, which I visited in the initial phases of my first trip to Iceland. Says Laura: "There is a fantastic indian restraunt on the second floor in terminal 1, has the best Dosai (Indian pancake with a yummy potato filling) and its pretty cheap too."
Those dosais were a little too rich for me and combined with the cheese I couldn't even finish them. But thanks for the tip Laura! And although I haven't ever passed the night there yet, I am sure my time will come soon -- and that will be one of the great experiences of my life!
9 -- Traditional culture shows using live actors. On my last visit in August 2003 there was a Chinese magician-cum-martial artist juggling plates and catching knives and so on. At one point his assistant tried to ram a sharp spear through his throat. By some Shaolin magic of mind-over-matter, the martial artist was able to stop the spear from piercing his neck. The assistant pushed and pushed, the spear started to bend almost 180 degrees -- and the only wound the martial artist suffered was a little blood. This little blood was enough to freak out some Scandinavian children in the crowd, who had to run back to the shields of their mothers.
11 -- A science museum and "Timezone Australia" arcade lounge...
A traditional foot reflexology session, helpful in relaxing nerves and tracing "qi" imbalances, is $30 per half-hour, as is a head-and-shoulder massage.
14 -- Changi's fitness centre or the gym in the Ambassador Transit Hotel have sessions for between $AUS8 and $AUS12 (including hire of sports attire and footwear). At the rooftop swimming pool and jacuzzi complex, a swim and shower costs $AUS10. You must bring your own swimwear but soap, shampoo, shower gel, moisturising lotion and towels are provided.



c h a n g i + a i r p o r t

ULTIMATELY IT WAS BAD TIMING AND JUMPY NERVES, RATHER THAN A LACK OF CASH, WHICH PREVENTED ME FROM BUYING NGA'S PHONE. We just couldn't hook up, electronically. We just kept missing each other. After finding that Nokia she wanted near the Malay Cultural Village I went to an Internet cafe downtown and emailed her the price, saying I would await her instructions before purchasing. I mean, I didn't want to make a buy that she didn't want, especially with money so tight. check out Ho John Lee's blog. Unlike me, Ho John Lee has actually stayed in the transit airport (not my style -- I am more likely to be found sleeping outside on the concourse with plugs stuffed in my ears!) Ho John Lee says:

Sony Style: Changi International Airport, Terminal 3.
This is said to be the first retail outlet of its kind (in other words, a Sony retail outlet in an airport) in the world, and it is part of the whole swag of world firsts, which has recently being netted by Singapore's Changi Airport. The products at this airside shop have been selected according to a suitably travel related theme: if you are passing through, expect to find VAOI laptops, computer accessories, Cyber-shot digital cameras, Handycam, Playstation, Walkman audio equipment and Sony Ericsson mobile phones.

Vertu: Changi International Airport, Terminal 3.

On my way back to Japan after seeing Nga, I had an afternoon to evening to spend in Changi's new Terminal 3, and I was actually looking forward to it. It is almost impossible to get bored in such a place, and I could have done with a few extra hours -- I was just getting stuck into the Chinese frontier period movie in the upstairs cinema, when it was time to board my plane. I will be back! Anyway, while I was there I happened to pass the Terminal's luxury Vertu outlet. According to the airport's promotional literature: "Expertly hand-assembled and tested in Vertu's dedicated workshop in England, each Vertu handset is a finely crafted masterpiece of art and technology. Its first travel retail boutique in Asia, Vertu in Terminal 3 will feature the newly assembled Ascent Ti, a 3G, quad based GSM phone. It boasts of a 3 megapixel camera, a Titanium chassis, cowhide leather back, scratch-resistant sapphire crystal face and polished ceramic."

SINGAPORE MOBILE PHONE CHARGER
Members of Cathay Pacificfs FFP, Marco Polo Club, earn gClub Milesh that are used to determine their membership tier (20 club sectors or 30,000 miles for Silver, 40 sectors or 60,000 miles for Gold and 80 sectors or 120,000 miles for Diamond). All Marco Polo club members are also enrolled in the Asia Miles program (www.asiamiles.com), and it is Asia Miles that can be redeemed for flights or other awards. Here is where it becomes potentially confusing: Marco Polo members can also earn Club Miles when flying with other OneWorld partner airlines, while Asia Miles can also be earned when flying with Cathayfs 17 Asia Miles airline partners.

USED HANDPHONES IN INDONESIA
SINGAPOREANS ARE PROBABLY NOT INTERESTED IN FLYING TO WEST JAVA FOR THE SHOPPING... but if you find yourself down there, you might pick up a bargain in the secondhand handphone market. Bandung Electronics Center, BEC for short, is the place to go if you're looking for a handphone or anything related to these communication lifelines. It is also a perfect place to see to what extent Indonesians have become accustomed if not obsessed with these gadgets. Over 4 floors of new and second hand phones are offered, ringtones and wallpapers, chargers and prepaid cards, you name it, BEC has it. If you're looking for a handphone, generally Nokia is the most reliable brand, with the longest lifetime. New Nokia's start at around Rp.550,000. The cheapest option if you want a basic phone without any fancy gadgets, is probably a Motorola that only sets you back Rp.399,000. There are several indigenous or Chinese brands, that are generally less reliable and don't have any network coverage overseas, for example Sanex. Second hand options are numerous, every stand offers a selection of handphones in various states of shabbiness, prices are highly negotiable, so make sure to survey several stalls before buying. Of course buying a second hand phone brings with it certain risks, so check if all buttons work, if it charges correctly and if there's a guarantee if problems do occur. Typically second hand phones will start at around Rp.200,000 and go up to over Rp.1,000,000 for the latest models with internet, camera, full colour screen and so on.

BUY, SELL & EXCHANGE CELLPHONES ON GOOGLE FRIENDS
MONEY IS SO LAST CENTURY... I want to create a site where people can trade their used handphones (or mobile phones, or cellphones -- however you want to them) without middlemen taking their tithe. Trade is the barter economy... that's what the whole second hand ethos is about. "The Terminal 2 transit hotel doesn't have a gym, but the separately operated Plaza premium lounge and gym nearby is much nicer than the Terminal 1 gym. The desk can also supply you with exercise clothes, although you still need to bring your own running shoes. Their gym has several nice treadmills, along with a newer weight machine, hand weights, and mats for yoga. They also have showers, nap rooms, oxygen therapy, and a lounge with snacks."

3G Handphone Shop: 1 Maritime Square, #01-32 Harbour Front Centre, Singapore.




n o k i a + e x p e r i e n c e

CHANCE ENCOUNTER WITH SINGAPORE AIRPORT'S RESIDENT MAD BORN AGAIN XTIAN, AUGUST 2003:

NOKIA CONCEPT STORES: Parkway Parade #B1-30/31/32; Suntec City #02-56/58/60; Causeway Point #03-24/25/26; Century Square #04-07/08; Wisma Atria #03-29/30/31.
NOKIA SHOPS: #01-47 The Central; Level 1 K8 Funan DigitaLife Mall; #02-38 Great World City; #04-17 NTUC Hougang Mall; #02-21 Jurong Point; 53 Ang Mo Kio Ave 3 #01-27 AMK Hub; #02-30 Bishan Junction 8; #03-18 Tiong Bahru; #02-09 Vivo City
CENTRAL: 3 Mobile @ Best Denki VivoCity #02-07; #05/01 Ngee Ann City Podium AWF Communications #01-26 People's Park Center CitiLink Group #02-92 Suntec City Mall; #02-001Q elife@Suntec Computation and Communication #01-45 Tiong Bahru Plaza Eng Ho Bee #02-12 Sim Lim Tower G-Force Network #03-20 Raffles City; #B2-63 Plaza Singapura; Hai Chew Electronics #01-53/54 Sim Lim Square Max Handphone and Electronic #01-81 People's Park Complex Max Yes #05-K30 Funan IT Mall Mohamed Mustafa & Samsuddin Co 145 Syed Alwi Road Mustafa Centre RoyalPlus Pacific #02-28 Sim Lim Tower; #04-24 Sim Lim Square Star 5 Technologies #02-001D elife@Suntec Tele-station VivoCity #01-23
EAST: 3 Mobile #01-02A Tampines Mart; Blk 211 New Upper Changi Road #01-747 Bedok Central; #05-22 Century Square 3 Mobile @ Best Denki #04-04/05 Century Square; #02-33 Parkway Parade Complex; ATLAS Telecom Blk 83 Marine Parade Central #01-556; Centel Corp #01-08 East Point CitiLink Group 315 Geylang Rd; G-Force Network #02-341 Loyang Point GSMLink Blk 214 Bedok North Street 1 #01-177; H2Hub Blk 208 Bedok Central 1 #01-679; Handphone Shop Blk 211 New Upper Changi Road #01-747 J-Force 810 Geylang Road #01-01 City Plaza OnLine Mobile Blk 201D Tampines Street 21 #01-1113 Planet Telecoms #05-05 Century Square Computation and Communcation #B1-15 White Sands Shopping Centre
NORTH: 3 Mobile: Blk 186 #01-426 Toa Payoh Central, Arrow Communication.
Blk 163 Ang Mo Kio Ave 4 #01-412; Blk 709 Ang Mo Kio Ave 8 #01-2595 Best Denki #03-02 Junction 8 CitiLink Group Blk 103 Yishun Ring Road #01-51 Comms Equipments Blk 805 Hougang Central #01-114 G-Force Network #04-3B Bishan Junction 8 Handphone Shop Hougang Point Festival Market #01-05 i-Talk Blk 183 Toa Payoh Central #01-262 Jim Communications Blk 727 Ang Mo Kio Ave 6 # 01-4250 Mobile World Blk 809 Hougang Central #01-172 Multi-Channels Marketing #01-57 Hougang Point Novel Communications #01-19 Punggol Plaza OnLine Mobile Blk 846 Yishun Ring Road #01-3631 Planet Telecoms Blk 183 Toa Payoh Central #01-278; #B1-09 North Point; Block 713 Ang Mo Kio Avenue 6 #01-4054 Sunday Telecommunications Pte Ltd Blk 186 Toa Payoh Central #01-438 V2 Communications #01-06 Thomson Plaza Novel Communications #B1-07 North Point
WEST: 3 Mobile Blk 449 Clementi Ave 3 #01-263; Blk 727 Clementi West St 2 #01-240; #L2-16 IMM Building; Blk 501 Jurong West Street 51 #01-271 3 Mobile @ Best Denki #02-14/15/22/23 IMM Building Apple Telecom #02-02 Lot 1 Shopper's Mall Comms Equipments Blk 132 Jurong East St 13 #01-281 G-Force Network #03-11 West Mall; #01-15A Jurong Entertainment Centre Handphone Shop #01-47 Taman Jurong Shopping Centre J Com #02-37 Bukit Panjang Plaza Planet Telecoms #01-21 Jurong Entertainment Centre POD Blk 495 Jurong West Street 41 #01-114
s o n y + e x p e r i e n c e
Sony Ericsson Concept Shop: #04-Isetan, Wisma Atria. More information: more information here.
Sony di Pro Shop: Parkway Parade, Level 2. Map: Interactive map here. Phone: 6346 2822.
Sony Style: #01-23,24,25 IMM Building, 2 Jurong East St, 21, #04-60, Singapore 609601.
Electronics, IT and telecommunications.
The W900i is a high quality fully specified music player, phone, and imaging device capable of super-fast downloads of all types of multimedia – music, video and graphics. With the inception of the W900i, Sony Ericsson now boasts a collection of three fully functional Walkman phones with unique features that appeal to different consumers in the market. The two Walkman phones launched earlier this year include the award-winning W800i and the fun-filled W550i that offers a game console experience. gThe W900i, along with the rest of the Walkman phone family, will establish a new lifestyle habit of enjoying superb quality music and video and a full internet web experience on the move, from a single mobile device,h says Jack Tan, Branch Manager, Sony Ericsson Singapore. gIn our first UMTS Walkman phone, we have combined fast download speeds with superb sound quality and crystal clear 30-frames-a-second video recording and play-back in a really simple and easy to use device. The W900i will not only appeal as a music phone - its superb communications, multimedia and imaging functionality will appeal to all those wanting a true multimedia capable device. This is truly the perfect Christmas gift for your loved one who wants the latest mobile gadget with a stylish design and extensive features for work and play.h Music transfer and download One of the most appealing features of the W900i is how easy it is to import, transfer, play and manage music files. Tracks can be imported from a variety of sources, either over-the-air direct to the phone if it supports an available operator music download service, or via a PC. Transferring digital music files from a PC to the phone is a simple edrag and dropf and the W900i is also fully compatible with user-copied content from all leading music management software packages. The W900ifs large internal 470MB user free memory provides space for between 120 and 240 songs. The storage capacity can be easily increased by inserting a Memory Stick PRO Duo, which is currently available in retail outlets at up to 2GB, providing space for up to 1,000 tracks. Music files can be stored in all the key formats: MP3, AAC or AAC+, MIDI, WAV and XMF. Functionality and design The versatile swivel design makes it easy to multi-task between the W900ifs many functions, a feature which gives the phone an advantage over dedicated music players. The direct music buttons get the user swiftly into the Walkman player where it is possible to scroll through play lists, artists or individual songs. Users who do not want to miss calls while they are listening to music will love the fact that the phonefs ringtone cuts into the audio and pauses the track while the user takes the call. The phone swivels open automatically with the lightest of touches, revealing a large keypad. Virtually all functions can be performed with the phone closed - users can read messages or search through their music library without opening the phone. Imaging and multimedia More than a fully featured music player, the W900i is a highly advanced imaging and multimedia device with broadband-fast download speeds; smooth, responsive browse capabilities; and a large, 2.2 inch QVGA 262K TFT screen, one of the brightest ever seen on a mobile phone. The 2 Megapixel, autofocus camera with LED flash- or picture-light, is perfect for capturing priceless moments. Sony Ericssonfs dual fronted design, allows the camera to be operated with both hands in a horizontal position for maximum stability. The camera also shoots video at up to 30fps (frames per second), double the speed of most conventional imaging phones and the playback quality threshold for television. With the supplied Adobe PC software, pictures and videos can be easily imported to a PC as soon as the phone is connected using the fast USB connection. They can then be edited, printed and shared using the easy-to-use and powerful Adobe software, and videos can be played back using Apple QuickTime Player. As an entertainment device, the W900i exploits the UMTS-delivered capabilities to the full, delivering fast and smooth download and browsing of video, games, sound and graphics. The high performance 3D Java gaming engine is put to the test with the embedded Asphalt Urban GT 3D from Gameloft, where users can experience the thrills of extreme racing at the wheel of the ultimate sports cars. Accessories The W900i is the first Sony Ericsson phone to be supplied with a Stereo Portable Handsfree HPM-80 with remote control, allowing the user to operate the Walkman player without removing it from their pocket. A USB cable and Disc2Phone PC software for transfer and management of music files are also included in the box. The W900i is now available in stores island-wide at the following recommended retail prices: With a standard two-year mobile plan -S$1,098 Without plan - S$1,198 Best Denki Co., Ltd. (Š"Ž®‰ļŽŠƒxƒXƒg"dŠķ, Kabushiki-gaisha Besuto Denki?) (TYO: 8175) is a Japanese electronics retailer with outlets across Japan, Indonesia ,Singapore, Malaysia, Hong Kong and Taiwan. Best Denki headquarters is located in Fukuoka. Previously, in Singapore, it was known as "Yhe store was changed to its current name. The store has also a service sector that does repair, transportation of goods and after sale service for its franchise stores. There are twelve stores in Singapore, with the flagship store located at Ngee Ann City. The newest store in Jakarta is located at Senayan City and is the largest Best Denki store outside Japan.
MOTOROLA NEWS
Skor Career says (April 6, 2008): "Motorola is closing its Singapore operation, barely 3 months after announcing its expansion plan in Penang, Malaysia. The Singapore plant mainly manufacturers the mobile phone devices.
"Motorola's plant in Singapore accommodates about 700 workers, and most of them will be laid off before the year ends. A statement by the company said that the company is moving its operation to 'other Motorola facilities worldwide.' The move is also said to be part of Motorola's plan to cut $500 million dollars off their worldwide expenditure.
"According to the number of sources, more job cuts are expected to come which will see more than 10,000 employees worldwide losing their jobs since the beginning of the year. While the manufacturing of the mobile services will go, it is said that the company will maintain their Singapore HQ, including the research and development center. "Ironically, in a stunning move, Motorola announced back in February 2008 its plan to expand their Malaysia operation, particularly in Bayan Lepan, Penang - a move that raised eyebrows of a number of groups. In the announcement, RM350 million will be invested and 700 jobs will be created, a sum equals to the number of job loss expected in Singapore.
"Motorola Malaysia was one of the survivors that stood firm on its ground during the Asian economic downturn in the late 90s, and now is set to face another round of test..."
The history here
Dato' Seri Rafidah Aziz, Minister for International Trade & Industry, Malaysia Inaugurates New Flip-Chip Production Line for Motorola PJ Malaysia Stepping Up Importance For Motorola's Semiconductor Manufacturing PETALING JAYA, Selangor, Malaysia - August 30, 2002 - Dato' Seri Rafidah Aziz, Minister for International Trade and Industry, Malaysia officially inaugurated Motorola Malaysia Sdn Bhd's new Flip-Chip Production Line today. This marks the completion of the first phase of an 18-month US$65 million technology transfer and capacity expansion project at Motorola's plant in Petaling Jaya. Corporate Vice President and General Manager of Technology & Manufacturing for Motorola's Semiconductor Products Sector, Mr. Chris Belden, speaking at the special inauguration ceremony said the move of establishing a flip-chip line in Malaysia is an important part of the company's "asset-light" strategic business model for the semiconductor operation. The other phase of the project comprises the move of high volume Quad Flat Pack (QFP) production to the PJ plant. On Motorola's prospect in Malaysia, Mr. Belden said the integral role of the Petaling Jaya Plant to Motorola Semiconductors reflects the company's confidence in the future of Malaysia. "Since 1972, Motorola has worked with Malaysia from the embryonic startup of the country's semiconductor industry through today where she is strongly positioned as one of the leading global exporters of semiconductors." "Motorola PJ is home to our largest and most sophisticated assembly and test facility, and moving forward will be one of only two such end semiconductor-manufacturing sites in the world," said Mr. Belden. The special inauguration ceremony that was held at the PJ Facility in Malaysia was attended by more than 150 guests comprising the heads of Government Departments, captains of industry, key customers, business associates and members of the media. rs Centres at the Arrival Halls of Changi Airport with your transit pass and passport for redemption at the following outlets: Shower @ Rainforest by SATS Changi Airport Terminal 1 #034-06 3rd Storey Departure/Transit Lounge Terms and conditions - Only valid for transit passengers with transit pass and valid immigration stamp on passport as proof of having left the airport within a 24-hour period Not applicable to transit passengers on Free City Tour Not refundable or exchangeable for cash or in kind Not applicable with other promotions, discounts or vouchers
---