1972 Dodge Challenger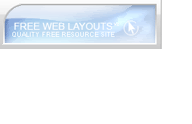 I purchased this car November 10,2006 from it's 2nd owner.
It had been in a climate controlled storage for over 7 years.
It is very straight, and has no rust or bondo.
(** a little surface rust appears on the primer)
It was originally a 318 car, but now houses a built 440.
The build includes:
block bored .30 over
balanced/blueprinted
5 angle valve job
indexed cam
Weind intake
780cfm Holley carb
It also has:
a 509 purple shaft
3000 stall converter
727 automatic transmission
and a 323 posi rearend.
The previous owner told me that it dynoed over 500 hp
I had started restoration on it (see additional links with photos)
but then I encountered health problems and was not able
to continue the work on it, so I sold it.


More Challenger pic's and info