Fire and Ice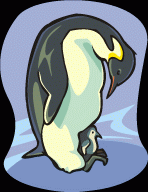 things you can find on Fire and Ice
my Fire chat
my Ice poles
links to some fun stuff
Fun Junk (all horiscopes)
pick out an outfit for fall.
get sexy in PJ's.
what to wear on a second date?
do your hair and makeup!

ICE POLE OF THE WEEK: who is the hottest celebraty? ~ Orlando Bloom ~ Ashton Kutcher ~ Daniel Radcliffe ~ Usher *** E-mail me ur answer. the hottie voted for most will have a special segment with links, picks, and more! so vote vote vote! E-mail: Xsplodingsheep@aol.com *** FIRE CHAT: go to chatroom " fireandice " everyday at 7:00pm - 11:00pm. the chat room is open EVERY day! if you are interested in your own web site, I will make one for you for FREE! yes free. You give me your info, I put it into a web site. fire and ice will provide you with backgrounds, blogs, and banners for your websites!you can choose from over 100 different backgrounds. for more info E-mail me. my e-mail is provided at the bottom.
Email: Xsplodingsheep@aol.com