THE MEMOIRS OF CLARA BOWE
The Memoirs of Clara Bowe

Chapter 2: PEARL HARBOR DAYS.


My new friend was a red-headed Scotchman, 20 years my senior. He and I met in Seattle where I went to work
for HOLC. After several years from the time I started work
there, he asked me if I would like to go to a movie with him. He was a State appraiser for the HOLC
and a widower with two grown daughters.
I fell in love for the first time. We had a long romance, dancing and dining at night clubs.
Then, after 6 years, HOLC ended after the government helped to save the homes of many people who would
otherwise have lost them during the years of the Great Depression.
I guess in those days the government still cared about its citizens.
My friend the Scotchman was sent to Honolulu to work for the Justice Department doing land appraisals.
He made a new home at the Elk's club located on Diamond Head in Waikiki.
I applied for a job with the civil service and was given an appointment with the Puget Sound Navy Yard Employment Office in Bremerton.
I got a job and
commuted back and forth on the famous Kalakala Ferry for a period of three years.
Then I was promoted to a supervisory job in the Discharge Section.
However, I really did not care much for being anyone's supervisor.
Having accumulated three months paid vacation, I decided to give notice. Then I got a job in the bookkeeping department of Standard Oil Co. in the White-Henry Stuart Bldg. in downtown Seattle.
Three years later Pearl Harbor was bombed. In December, 1941, the world changed again for everyone.
I shared a desk at the time with a girl who had returned to Seattle from Hawaii just after the bombing.
She was having second thoughts about having left the
islands and we decided to see if we could book passage there together.
It took another year or so and then she was ordered to report to San Francisco to stand by for her orders.
Meanwhile, I was offered a civil service job at Hickam Air Force Base. About a week after she
finally received her orders, I received mine. We were one of about a 100 secretaries sent
over "secretly." We weren't supposed to tell even
our families in case the Japanese somehow won.
I am not sure how the reasoning went on that.
We were given the required shots and we reported to
an old freighter, the S.S. Phillipa, that left San Francisco in a convoy with many 4-F's aboard to go
to work in the Pearl Harbor Navy Yard. Along with Red Cross nurses and a number of young ladies
going to work for Hickam Air Force adjacent to
Pearl Harbor Navy Yard, we landed in Honolulu 11 days later.
The sea was like glass all the way.
It must have been 1943 by then. When we arrived we were met by Hickam Air Force men in
jeeps who passed out leis and coconuts before
taking us to Hickam field.
There were still bullet holes everywhere and blackouts at night.
Our group of young ladies were escorted to an office where we were told by Air Force officers where we were
going to live. We were given an army cot and a mosquito net.
They assigned us living quarters in some townhouse apartments at Hickam housing where some other ladies
were already living. The apartments had stoves and refrigerators and that's all!
I was asked if there was anyone I knew in Hawaii
that I would like to contact and I thought of my old
friend John McQuigg. He was in his office at the Justice Dept. and we arranged to meet. Shortly
thereafter, we went to the famous Trader Vic's
and "Mac" ordered drinks. We had been
corresponding but it had been a long time since we had seen each other. Our meeting seemed to me to feel
a little strained. Later, we both felt that it was
time to call our long love affair at an end,
though my heart sank and it took a long time before the sadness wore off.
I went to work on the night shift in the Production Control Dept. of Hickam Air Force.
My roommates were two women, one from New York and another from a Southern state.
They had been there for awhile and were acquainted with some guys in the Seabee Unit who built furniture
and brought us supplies and food that were not at that time available to the rest of the civilian
population. They also took us out on dates.
When their units left, either shipped out to other Pacific Islands or sent home or someone would transfer out,
they would leave their small apartment a block from Waikiki Beach to the next service man stationed
in Honolulu who needed it. The Seabee I was
dating contracted malaria and was ordered to return to New York. He
arranged for me to take over the apartment. It was in
a rundown little building owned among several other buildings by a Filipino family.
It was located on Liliokalani St.
Finally, I resigned my job at Hickam and went to work
in downtown Honolulu for a plumbing and heating company
called Durant Irvine. I had a short bus ride there from my apartment in Waikiki.
A former schoolmate of mine worked in the drug store section of the Moana Hotel on Waikiki Beach. She had
been in Hawaii a long time, having been sent for the Sister Kenney polio treatments when afflicted in
high school.Whenever any service men from home passed through, they looked us up and took us out to
dinner.
My job in Honolulu was preparing the payroll, miscelaneous office duties and at times shopping for
bolts of material that were used in a patented process for wrapping underground pipes.
My Chinese supervisor, Jimmy Yim, let me have the leftover cloth. I used it for curtains in my apartment.
The Durant Irvine Co. was a family affair. They had a Japanese man, Kenneth Okimoto, and three haolis
(whites: i.e. "no breath or spirit") working for them. There were two sons, a daughter and their elderly
father who started the business and had perfected the patent for wrapping underground pipes.
After working for them for two years, the war ended and FDR died. It was time for a vacation and I decided to fly home for a visit.




CHAPTER 3 BACK TO SEATTLE





It was such a thrill to be flying over Seattle and to
be getting back to the mainland after being away
for three years. Suddenly, I knew I had had enough
of Hawaii. I rather sadly decided not to go back.
Soon after arriving in Seattle, I decided to visit my old friends at Standard Oil. I was asked by the
manager if I would like to go back to work there, so I accepted a job as secretary until I could go back
to a better paying job in the bookkeeping department. That job became available soon thereafter. It was so good to be back among my former friends!
I began playing golf at the West Seattle Golf club.
I participated in the annual tournament sponsored by the company and won a prize of a dozen golf balls for
landing a shot closest to the pin on the shortest hole.
I ended up working for S.O.C. for another three years.
Then I met Andrew Alexander Bowe at a dance in downtown Seattle. He saw me from the gallery and
got my attention finally by hitting me with some
peanuts he threw. He was a very good dancer and we both loved to dance. He had a low paying job as a
janitor and no car, no nothing! But we started
dating and talked about getting married. He had
lived a single life for many years. I thought it was past time to decide what I wanted to do with
the rest of my life.
He proposed to me and said he was going to California to apply for a job at Douglas Aircraft where he had worked formerly as an aircraft assembler. He had also worked for Lockeed Aircraft in Burbank at one
time. I planned to come down after he got a job.
He was hired immediately and we made plans to meet as soon as I could get there.
All the gals at the office gave me a wonderful sendoff and all the guys gave me their blessings.
I made the long trip on the bus to L.A. and he met me at the station. We went to his apartment and made
plans to be married on Valentine's Day.
We were married by an L.A. judge and settled down in
our low-income apartment for the time being. I found work at the Automobile Association within
walking distance of our home.
A few weekends
later, we decided to take the bus to Santa Monica
beach area.
We found that there were many apartments available in
Ocean Park, a very rundown area between Venice Beach and Santa Monica.
Then we found an apartment
on the famous Speedway, one-half block from a beautiful beach!
It was in the Thornton Towers, built by the Duncan
sisters. Isadora Duncan had lived in the penthouse apartment with the whole roof to dance on. She said she was dancing in a woman who would be
"the soul of the universe."
(She was called the precursor of modern dance. She danced with scarves and had schools
of little girls who wore Greek togas off one shoulder and lived and danced and learned together based on Greek philosophy.) However,
when we moved in, there were many old folks between 80 and 90.
A lot of them spoke mostly Yiddish. In fact, there was an old synagogue right across the
Speedway, an alley. It's front entrance was on the Boardwalk, a long cement walk as wide as a street, that
parralled the beach sand, and old tram buses ran from Washington Blvd. on the south end of the canals
to the Santa Monica Pier. When we first moved in, there was just a small pier at Ocean Park with some kiddie rides and a few "joints" or games of chance for
the sailors. Lawrence Welk had a dance ballroom there right on the ocean. Al and I spent many happy hours dancing there in later years. Then, with the advent of Marina Del Rey in the south of Venice Beach (where there used to be a Hopalong Cassidy Land for the kids to ride ponies and a public water sking lake that was free to all), the ballroom transformed again, becoming first a huge roller skating rink for the kids and then changing again into the Cheetah, a big dance place for 18 and up after 1965. The developers had paid off the building inspectors about five years after we moved in to condemn the houses of those old , mostly Jewish homeowners over 90 in the section of Ocean Park where the large, towering apartments now stand that Arnold (new governor of California in a recall of Grey Davis) just bought before he won the election. The LA developers "discovered" a gold mine in Venice Beach. (Venice had joined LA when the city fathers went broke back in the late 20's. A city engineer for LA said he and his brother were driving trams in the 20's and passed out leaflets trying to keep Venice from joining LA. He said "it was downhill for Venice ever since!")It started to really affect things in the 50's. The developers had illegally gotten hold of the census reports and used them to decimate a large area of homes where the oldest people, most of whom had lived there their whole lives and died shortly after being evicted, owned homes that were torn down immediately and where vacant lots of windblown sand were replaced five years later with those same highrise apartments. People are still paying exorbitant prices to live in the same era homes in what is left of Venice. The LA developers had built Pacific Ocean Park (POP) and included the Lawrence Welk Ballroom in the tourist attraction.
It was a huge project. A great enterprise,
and today there is no sign it was ever there.
Before they went broke, however, the POP attracted a large clientele of thrill seekers for many years. The Boardwalk went along the beach near the part of Venice that still looked a little like Italy, but the canals were drained mostly and only a small section of south Venice retained water and bridges. The city condemned the sidewalks there in the 40's so they wouldn't have to pay for repairs. Later, in the 70's, much remodeling was done and the canals cleaned up to go with the new ritzy look of nearby Marina Del Rey, whose original construction had caused quite a lot of damage to the drainage system design of the remaining canals. The Boardwalk was the scenic route and, in those days, mostly walked by older folks and families with kids on an outing. There were a few kids on bikes.
Not until they built a bike and skate path thru the sand next to the
Boardwalk did Venice Beach become popular with the "in crowd."
Before moving to Venice Beach (originally built by and
for the early movie stars to be like Venice, Italy),
I went to a doctor who confirmed my suspicions: I was pregnant!
Andrew and I were both overjoyed that we would have a family, even though we weren't young
anymore. Andrew had always wanted a child. He had been married once before and had to live with his mother-in-law who did not want her daughter to have children. They had divorced finally. He was able to get a ride to work every day
and, as soon as we were financially able, he got a
loan through his credit union and was able to purchase a second-hand car.
We started preparing for the baby's arrival, buying a
second-hand crib, a portable bath, clothes and diapers. The apartment had a Murphy bed that pulled out from under the bathroom like a drawer and slid away in the morning to make more space for living. Other apartments in the same building had beds that folded down out of the wall.
Then Andrew brought home a little black and white puppy. It was good training for me, because I got up at night to hold it when it cried.
Later, Andy was walking the puppy on the beach by the Boardwalk and an animal trainer saw him and wanted to buy him, as he said the puppy was perfect for his act. My daughter, Andrea, was born July 27, 1951. Years after Andy (Andrew went by Andy or Al) died, she found an old picture of the puppy. She was crushed that we had given the puppy away as she said it should have been her puppy! She had always wanted a dog and had to sneak one home in high school. Her dad had asthma and was afraid of dog and cat hair. However, she found a puppy that was poodle/schnauzer and didn't shed! But I am getting ahead of myself! We started going to St. Clement's Catholic Church in POP (Pacific Ocean Park). Later, I was baptised there into Andrew's faith. He was the oldest of 11 children, including two sets of fraternal twins, born in Chippewa Falls, Wisconsin. He left home at 15 because his asthma wasn't suitable to farm and dairy life. He got married and, along with his new mother-in-law, went out west and tried to make a living during the days of the great depression that made such an indelible stamp on the life of many Americans. He opened a hamburger stand in San Francisco in the Marigold Ballroom at the corner of Grant and Nicolette Sts. Hamburgers were a nickel and made to order ham and cheese sandwiches were a dime. When the business failed, the marriage failed also and he had gotten divorced.
Every weekend we did our grocery shopping and attended church. Throughout our marriage, Andrew always took us out to breakfast after church on Sunday morning. As time passed, I would go on the bus to the doctor every month. He told me exactly the day the baby would arrive and he was right!


CHAPTER 4: ISADORA DUNCAN'S PLACE IN VENICE




While waiting for the baby to arrive, I became acquainted with everyone at the apartment building, which was about four stories high with a full basement. The penthouse and roof were where Isadora Duncan lived and danced. The residents when we moved in were all older people, most of whom were over 80 and Jewish.
The apartment building was owned at that time by a Jewish man named Neiderman who wrote music for films. A Jewish lady and her adult son managed the building for him. An elderly woman named Lily Calker was an old Baptist lady whose son Darrell Calker worked for Walter Lantz. She became our cheif babysitter and I returned to work full time at GT&E in Santa Monica when the baby was three. Years later, when she passed on in her son's house in Malibu on the ocean, he gave us her things. Among them was the original score to the cartoon Woody Woodpecker. We still have them.
Eventually, when I knew it was time for the birth, along with my mom, who had come down from Anacortes for the occasion, I took the bus downtown to the LA County Dr.'s Hospital. There, while Andrew waited in Venice Beach praying and watching the last star disappear from the morning sky, Andrea was born. Later, when she had grown, he told her that he said at the time that that would be her star and would watch over her always. She arrived even before the doctor could get there. At 7 pounds, she was a healthy baby. The nurse said the baby came quick and easy because I was so relaxed.
My mom went back home to Washington after she felt I could manage by myself.
Back at the Thornton Towers, Rose Minx, the manager, loved to hold the baby and the very frail and elderly Mrs. Lily Calker loved to take the baby in a stroller walk along the beachfront every day.
When Mrs. Minx passed on, the apartment owner asked us if we would be the new managers in return for free rent. It was a lot of work for us.
I was asked to do many different things for the tenants, most of whom were quite elderly, and the building itself was old and rundown.
Andrew kept the halls and basement clean.
It turned out that Mrs. Calker had no income.
Her composer-musician son, Darrell, who was a concert pianist and composer for Walter Lantz cartoons and films like Big Town, had become an alcoholic and was out of work. He had found a lost part collie dog and called her "Towny", after the movie.
Andrea loved the dog who came to visit her on the roof where we hung the diapers and other laundry. It was on this roof that Isadora Duncan had lived in a penthouse and danced. You could see the ocean nearby. Andrea was a blessing to Lily, who became her "Muzzy", as Lily told her to call her. It was Lily who taught Andrea to read by the time she was three by simply reading her whatever story she wanted to hear over and over until she had memorized it. Her favorite was The Lone Ranger and Tonto. Later, she said that it was like remembering how to read. She didn't even know the alphabet but was able to read almost anything.
I was able to help Lily gain a small Social Security pension and we began paying her to babysit Andrea, who was totally in love with her.
Lily had moved from the East Coast to be with her son. She had had a daughter who had died. Later, her son married a well-to-do woman he had met at Alcoholics Anonomous.
Then they bought a beautiful home in Malibu, with a dome-shaped room built around a grand piano you could play while listening to the ocean coming in and going out on the rocks under the first floor porch.
Andrea had had piano lessons and was able to play the piano once, when we came to see Muzzy before she died of old age. Her son brought her to live with them when she got too old to live alone in her own beautiful apartment with large standout bay windows that looked out at the ocean. This Thornton Towers is still being lived in at the corner of Speedway and Thornton Ave., in Venice Beach. Being originally a planned community, there were only alleys for cars in most of that part of Venice, with large walkways fronting the houses instead of streets. It was definitely a walking oriented community in those days. There were no cars on the Boardwalk either, only the trams and many old people who spent their days arguing in what I guess was Yiddish, sitting on the park benches that could accommodate six people, three facing each way. There were also cupola seats along the Boardwalk where you could get out of the sun, and these benches and cupolas stretched for a mile both directions along Venice Beach. Sometimes, it was like living in a foreign land like Jerusalem. There were enough Jewish people living there then to support not one but two synagogues along a one mile stretch.
However, there were many families of many races living in peace and harmony all over the small town atmosphere of Venice beach. That also included many artistic and beanik types. There was even a Pidgeon lady like in the movie Home Alone.Often called the precursor of modern dance, Isadora Duncan danced with scarves. However, she had a whole philosophy of education, like Maria Montessori, and most people are unaware of her research into Greek philosophy, music, dance and art. She was one of the famous Duncan sisters. When she built Thornton Towers, she must have had this philosophy in mind.
The entrance to the first floor lobby was a large convex staircase on the order of entries to temples in ancient Greece.
All the upper apartments that faced the ocean had full length bay windows with inside seats for viewing the great outdoors. Her penthouse apartment had beautiful skylights and lighting and she had the whole roof to dance on. By the time we moved in to Thornton Towers, there were only very old people there. Andrew was 44 and I was 40 and we were the youngsters. In those days, Venice Beach was a very safe neighborhood. Most of the waves for bodysurfing were not in Venice but in Santa Monica. The beach bunny crowd were all north of Venice. There was no huge amusement pier as there would be in the late 50's. If you could see Venice back then, you would have seen a great standard of living.
There was leisure time for the old folks, very little crime because there was nothing to steal, and the families with young children walked in safety, strolling along the beach boardwalk where life was free and the sun and sea and sand were not the playground of the rich, but of the poor.
Santa Monica had kept it's own tax base when Venice had joined Los Angeles.
Santa Monica was therefore the home of a more affluent populace. Andrea was able to grow up in a place that had the ocean for a buffer against the city life going on on all other sides.
She felt responsible enough at the age of three to seven to make her way to the local store for those in our building who were too infirm to get out on their own. The store was only a block away on the Boardwalk.
She often earned extra money for candy, ice cream or little toys by running errands.
As she grew and I got a full time job at GT&E in Santa Monica, she felt that it was her apartment building!
When we found our own house to buy on Beach Ave., near the canals, Muzzy still babysat for her until she started school at St. Mark's. First and second grade were in a building only a 1/2 mile away. Then she went to the 3rd through 8th grade at the school built near Venice and Lincoln Blvd.'s where St. Mark's church and convent were. It was almost a mile from our house. She walked until Dad bought her a bike. The Lennon sisters who sang on Lawrence Welk and Ed Sullivan shows went to school there, too, and lived nearby. She went to class with their cousins.
I have gotten ahead of myself again. Back to Isadora's building, Thornton Towers.
When Andrea was three or so, the owner of the building finally sold it and I thought of going back to work. Venice, at the circle park near the post office (the green circle park was originally an island when Venice canals were much more extensive), was where the LA bus line from Culver City ended and the Santa Monica bus line began. They were two separate systems. I was able to take the Santa Monica bus to work right near Thornton Towers. When we moved over near the canals and Venice Blvd, I would often walk a quick mile to catch the Santa Monica bus there at the post office. First, I accepted a temporary job in the steno pool at General Telephone Co. of California in their general office which was located directly across from St. John's Hospital in Santa Monica. This was before affirmative action came along and the only Afro-American was Cecil, the janitor. I became a permanent employee, taking dictation from different departments, and later transferred to the Legal Department and worked for the Claims Department and the Special Agent who was involved with the FBI when they needed phones tapped. I transferred to the Treasury Department to a better job where I stayed until I retired.
We all got to see a lot of movie stars who came to St. John's Hospital and, when I had surgery for removal of my thyroid nodule, I saw Irene Dunne, the movie star, walking toward me down the hall. I asked if I could shake her hand and she said, "Yes, you don't look very sick." Her husband, who was a doctor and much older, was in the hospital at that time too.

It was time to think about school for Andrea and Andrew's family had been holding his part of his dad's inheritance money and decided it was time for him to get it. With that $1,300 and some money we had saved, we were able to obtain a mortgage and buy a new little house on Beach Avenue in Venice. Beach Ave. was one block away from Ocean Ave., which later became the main street to drive from Venice Blvd. to the new Marina Del Rey. However, Beach Ave. was only one block long. We moved to our new home at 2353 Beach Ave. when Andrea was about five years old. Muzzy was still taking care of Andrea until she was old enough for school. Andrew would drop her off at Thornton Towers on his way to work every morning.
Every Sunday we were going to St. Mark's Church in Venice. It was a larger church than St. Clement's where Andrea and I were both baptised into the faith, serving a large area, including Venice Beach, Mar Vista and Culver City.
One of my co-workers and her husband owned a duplex in the same area and her husband worked at the Venice post office. Fran Stephenson and I caught the same bus to work every day and we became lifetime friends.
Andrew started seeing a doctor in Culver City and found out he was suffering from emphysema. His long habit of smoking cigarettes had to stop but the damage had been done and he was to suffer from breathing problems the rest of his life. Eventually, he quit smoking " cold turkey."
We finally enrolled Andrea in first grade at St. Mark's Church. This was 1956 or 7. Muzzy went to live out the rest of her life with her son and his wife at their beautiful home on the beach in Malibu. We found a Catholic family who lived on Ocean Avenue, just a block from us, (really just across the alley and down a few houses), who agreed to care for Andrea while we worked. Irene Dunn, not the movie star, mother of six children all going to the same school as Andrea, was happy to have a little extra to contribute to their family income. The father's name was John Dunn. Andi fit in well with their family and we all became lifetime friends.
Irene Dunn was also the name of their daughter who was the same age as Andrea. She was Andrea's first friend who was her own age. They became inseparable. They still correspond.
Andrea went from being an only child to having six new brothers and sisters. There was Bud, the oldest son, then Midge, Irene, Mary and Steven, the baby. Andrea was overjoyed to have so many new friends after having lived around mostly old folks for the first 7 years of her life. Not only that, but she did not even speak the language of most of the inhabitants of Venice when she was growing up there. In many ways, for her, it was like growing up in a foreign land, except for Lily, her Muzzy, whom she loved with all her heart and soul. It was past time for her to have friends of her own age. Irene and her sisters liked her, too.
Andrea took her churchgoing seriously, I guess. By the time she was three years old, she would approach people she had never met before and tell them "You don't need a car or a house or a boat to be happy. We just need to be brothers and sisters and love each other and we will save the world." You can imagine we wanted to put a stop to that kind of behavior, as it was embarrassing to us. Going to Catholic church every Sunday must have had a bigger impression on her as a young child than it had on us. Andrew, however, was quite pious and, as we settled in to our new home, would often insist on the whole family kneeling down together after dinner every night and saying the rosary. Andrea did well in school and, when my sister Jenny transferred a Sherwood Music School Course to Andrea that her son Tim didn't want, Andi began taking piano lessons. Fortunately, the teacher who was qualified with Sherwood Music School in Chicago to teach the course was giving piano lessons at St. Mark's. Her name was Elisabeth Withrow and she had been the pianist to a dance teacher at the Washington Athletic Club in Seattle who had formerly dated my brother, Lester, in Anacortes. What a coincidence! She taught Andrea for many years and we became best friends. When she needed recital programs typed, I would do them at the office. Andrea played in many recitals over the years for the Los Angeles Music Teachers' Association.
Unfortunately, the Dunn's moved away to the valley when Andrea was in fourth grade. Andrea was heartbroken, as she had lost her best friend.
After one bad experience with a baby sitter who had a son who was older than Andrea, we found her another Irish family just a few doors away, who had three children younger than her. Their mom, Phyllis Allan, was an Irish seamstress who made outfits for her children: Elisabeth, Jim and Janet. They went to St. Mark's too. They all went to the Scotch Games every year in Santa Monica. Janet did Irish dancing and Jim dressed in Scottish kilts and played bagpipes. Their dad was Scotch and was stationed in the service in Germany. He didn't come home very often. His mom lived nearby and was the only grandma the kids saw as their other grandma lived in Belfast. Janet later won the National Irish dancing competition and won her and her mom tickets to fly to Ireland to see her Grandma for the first time. That was many years later than where I am in my story. Their family was very poor and they appreciated the extra money from babysitting Andrea. Years later, General Telephone Co. of California was really growing fast and Lawrence Welk built a new building at the foot of Wilshire Boulevard in Santa Monica just for our new executive offices. I frequently got to sit in for the Executive Vice President's secretary as well as for the Treasurer's secretary. We were 11 floors up and, even though the building was earthquake proof, we felt the movements of the quakes quite frequently. Nell Nelson, the Executive Vice President's secretary, and Ruth Goldstone, a Jewish gal whom I met when we both worked in the steno pool, were two of my best friends. Over the years, we would meet whenever I could to have lunch and/ or drinks. We had much fun, especially since we all had the same political views. Andrew eventually developed a great hobby taping country music which he shared with one of his co-workers. We began to attend dances again. Lawrence Welk was still playing at the Ocean Park Pier. There was a band playing at the Santa Monica Pier and quite a few country music bands in the beach area where we lived. Some of the other places we went were The Palomino Club in West Hollywood where a young Whalen Jennings was playing and the Mustang Club in downtown L.A. where Donna Fargo sang "I'm the Happiest Girl in the Whole U.S.A."
Mr. Welk built a new headquarters for his television show where we saw Glenn Campbell when he was first starting out and also Lynn Anderson who sat at the same table with us. One Sunday when we attended church, all the Welk musicians came to attend the wedding of Dick Gass and Dianne Lennon. Later, Dick Gass came to work in the same department at GT&E that I had worked in. The father of the Lennon family attended church every day and the family were all very friendly to everyone. Mr. Lennon had a golf driving range where he worked every day. It was a very sorrowful day for everyone when we heard that he had been shot and killed at work by a crazed admirer of his daughter Peggy.
As Andrew and I began to save a little money, we arranged to take our two weeks of vacation at the same time every year so we could take Andrea to National Parks like Yellowstone and Yosemite. We also went to Big Bear and to the Kern River.
Andy liked to fish. We tried to go to see our relatives every few years. My relatives in Washington were a little closer than his in Wisconsin. He grew up on a farm in Tilden and also in Chippewa Falls. Two of his sisters became nuns. One wrote us every year from the hospital she worked at in Chicago. Her name was Sr. Jane Francis. She was a Sister of Mercy. Andrew's father's name was John and his mother was Mary Magdalena. She was French and he was German, although they were both born Americans. They spoke German in the home. Many of his brothers and sisters maintained large farms, including dairy farms, and we would always enjoy a week of parties on various farms for Andy's homecoming. The other week of the vacation was spent driving there and back in our old Chevy. Andy used to let Andrea drive on his lap at an early age and she loved it. She also loved the farm horses. Her cousins also taught her to drive the tractor at 10. She shared a pinto horse named Queenie with two of her favorite cousins one year and they would play Lone Ranger. With the horse standing patiently with her rear feet in a hole on a downslope, they would all three jump on her back one at a time, and, with no saddle or bridle, only a rope on her halter, point her head in the direction they wanted to go and off she would go when they were all safely aboard. As horses had been her passion from an early age, that vacation was her idea of heaven!
Andrew took us on many nice trips. We often went to Knott's Berry Farm and Disneyland, or to the tarpits, the only place on the beach you could have a fire and cookout and also go fishing.
That place was covered in tar because Venice beach to the south of Washington Blvd. was covered by a long string of oil wells.
At the middle of Venice was a breakwater, where all the children had free swimming lessons every year, until they put in an oil well there and ruined the breakwater. That was much later when we moved back to Washington in 1974.
This brings me to CHAPTER 5 HONORS AT ENTRANCE

PHOTO GALLERY FOR THE MEMOIRS OF CLARA BOWE
Chapter Titles
THE EARLY YEARS
PEARL HARBOR DAYS
BACK TO SEATTLE
ISADORA DUNCAN'S PLACE IN VENICE
HONORS @ ENTRANCE
A GRANDSON
ROOTS
GRANDCHILDREN
ALOHA OE!
OLD FRIENDS
JOSHUA
ART SHOWS
SALAD AND EXERCISE: THE KEY TO LONG LIFE
ADDENDUM POST MORTEM
TIMELINE OF EVENTS
3-26-1911 Born in Sedro Woolley,WA,USA
1928 Graduated High School, Anacortes,WA
1932 Jennie and Clyde married
1934 Moved to Seattle HOLC
1940 Ferry Kalakala to PSNY
1942working for Standard Oil Co.
1943 HICKAM AIR FORCE BASE
3-15-45 Manya Ruth born in HAWAIIin Waikiki on Liliokalani
1947 Durant Irvine Co. FDR died and war ended
1949 Standard Oil co. employee again
1950 Seattle to LA married Andrew Alexander
1951 Andrea born at LA Co. Dr.s Hospital,CA
1952-1955 Thornton Towers managers (Isadora Duncan's building) Venice Beach
1955 Purchased our own home on Beach Ave. (near the canals)
1956 Andrea starts school at St. Mark's
1965 Andrea graduates grade school
1965-69 Andrea attends Notre Dame Academy Girls' HS, Valedictorian
1969 Honors at entrance Loyola Univ. LA, CA
1969-71 National Honor Society Scholarship recipient
1969 Andrea's first job where I work @ 2020 Santa Monica Blvd.
GTE Administrative Secretary Santa Monica
1971 Andrea works at Venice PO
1972-74 Andrea goes to Oregon State
1974 BS, Liberal Studies with High Scholarship
TIMELINE (CONT.)1974 to present
1974 Retired from General Telephone
Dad retires from Mc Donnell Douglas
1974 Moved back to Anacortes and bought a mobile home @ Sunset Trailer Park above the Ferry terminal to Canada
12-74 Andrea gets married in Mt. Vernon and lives in Anacortes
1975 Andrea moves to HI &
1977 Visited Andrea on Maui
2-4-78 Joshua born in Santa Cruz, CA
5-19-78 Andrew dies @ Hospital
Andrea and Joshua come and stay a few months with me in WA
1979 Visited Andrea and Joshua in Hilo, HI
1983 Bought home on 5th St. and moved in with Andrea and Joshua
8-9-84 Martin and I go to Reno and get married
2-14-86 Olalani born in Mt. Shasta, CA. Happy Valentine's Day!
1988 Mom dies
7-6-88 Andrea buys a house in Old Town Cottonwood AZ for 10K, one block from the Verde River
8-30-88 Christina Mary Teresa born C-Section at Marcus J. Lawrence Memorial hospital
2-1990 Visited AZ and went to hospital
1990 Visited Andrea's new home in Mt. Shasta
7-20-91 Hope Ann born in Mt. Shasta
1993 Joshua moves in and goes to High School
5-7-94 Jessica born in Cottonwood AZ.
5-8-94 Mother's Day:Double rainbow with extra gold and rose bow stretches from the spire of the Catholic church across the street over the elementary school toward the Hospital where she was born the day before.
She is blessed with the Eagle Feathers from the Sundance by Two Feathers in Flagstaff, AZ and given the Dineh name, Morning Star.
Miracle, the White Buffalo Calf is born on the Heider Ranch in Wisconsin in August, 1994.
1994 Mary Lou Gerber dies
1995 Les dies in July of bone cancer
1997 Martin dies @ 79
1999 Irene Dunn and Jennie (April 27) die
2003 Joshua takes responsibility for his 4 sisters and buys a home.
2005 Andrea receives a Master's Degree in Education in Instructional Technology in one year with Grand Canyon University online (A average).
2005 Andrea begins an five-year online PhD program with Walden University in Education and Leadership, Self-Designed!
2005 Uncle Clyde died not long after turning 97 on Feb. 26.
2006 I turned 95 this year.
2007 I turned 96 on 3/26/2007! Still going strong! Praise God! Andrea, in her third year of her PhD Program in Education & Leadership, Self-Designed, was awarded a 2000K Doctoral Scholarship from Walden University, said to be dedicated to social change and student-centered. I lived comfortably at home with a little help from my friends and Jesus!
It is now 2013, I am 102 years old and now in the San Juan Nursing Home after the city let the water flood our basement and ruin our home after it had been here since 1925! Andi has been to Hawaii last October to finally meet her sister Manya and hope to go aggain after her glaucoma operation proves successful, as she has already lost sight in her left eye due to not having any insurance and she did not get it from Social Security retroactively until she got a lawyer. Now I have put the house in her name so she can deal with claims against the city for ruining our house and our life and our health due to black mold. No one anyomre is into love and compassion but only hate and fear and war and greed it seems.
The Memoirs of Clara Bowe
Chapter 5
HONORS@ENTRANCE




Andrea graduated from St. Mark's in Venice Beach in 1965. Along with one other girl named Kathy, who had recently moved to the area from Texas, she decided to go to Notre Dame Academy Girls' High School in West LA. Almost everyone else from her school went to high school at St. Monica's in Santa Monica.
The Dunn family had moved to San Fernando Valley when Andi was in 4th grade and the Allan family, just a few houses down Beach Ave from where we lived, watched her until we got home from work. By the time she finished high school, she was at home by herself if she wanted to be.
Andrew took us on many nice trips over the years. We often went to Big Bear Lake and rented a cabin for a week in the summer if we didn't go to see relatives that year. After having a Chevolet for many years, his third car was a Datsun station wagon. (This became my car after he passed away.)
On a trip to Canada one year, we stopped at Lake Louise where I saw my dentist from Santa Monica, who I had helped meet one of my co-workers who had lost her pharmacist husband. His wife had also passed away and they began to have a romantic relationship, although I never heard how it worked out for them in the long run.
We went to visit Andrew's great uncle who was still living on the land they had originally homesteaded. Andy loved to record on a little cassette player and I still have a copy of some of his tapes from that trip. He would have made a good radio announcer or country music DJ.
Originally having worked at McDonnell Douglas in El Segundo near Playa Del Rey (until they closed that plant down), Andrew worked at their Santa Monica plant until he was laid off, then he had to go to work at their Long Beach plant in order to keep his seniority. It was at least an hour commute each way, so he put a lot of mileage on his cars until he finally retired not long before I did in 1974.
Because Andrea's dad had asthma, we never got her a puppy. She had a parakeet for many years and then raised guinea pigs. Her dad was quite a good carpenter and built an outside aviary for her parakeets and a hutch for her guinea pigs. He had built a beautiful bookcase to fit in our hallway where Andrea spent many happy hours poring over old books and poetry. However, she had always wanted to have a dog and a horse.
Finally, she was given a poodle-schnauzer puppy by her high school friends that she snuck home and hid in her closet until we gave permission to keep it a week later. It didn't shed so it didn't bother her dad's asthma.
We all fell in love with little Gerta. She was so smart and could jump 6 feet in the air from a standstill. When Andrea left for college in Oregon, Gerta stayed and kept us company. By that time, she had a puppy from Gerta that she called Orion, whose father was an English Setter-White Wolf cross named Trixie, belonging to her boyfriend , Andy.
Yes, boyfriends finally came into the picture. In high school, she began to go out dancing with her friend, Kathy, at Gazarri's on Sunset Strip and at the Cheetah club where the old Lawrence Welk Ballroom had evolved from rollerskating rink to dance hall. She wasn't really interested in boys at first. All she wanted to do was dance! In those days, however, it wasn't so accepted to just get up and dance without a partner, so it was more fun to go with someone she knew that she could dance with. She met a nice young man named Ernesto Allejandro Navarro who worked at a large fabric store in West LA. He was the one her dad later bought a Chevy Belair from for Andrea to drive to school at Loyola when Ernesto decided to return to live with his large family in Mexico. He was studying classical guitar with "the fastest guitar picker in the world" and brought red roses and his teacher to our home to entertain us one day. Of course, Andi had to play a song on the piano for him too! Ernesto gave her her first kiss, although it was only on the cheek.
Her music teacher, Elizabeth Withrow, helped her get a scholarship that gave her two free tickets to attend The West LA Philharmonic Orchestra Season in Santa Monica and Ernesto enjoyed taking her there.
Later, when Ernesto moved back to Mexico, she met a nice boy from the Valley named Bob Swanson who took her out on dates. He said he wanted to be President some day. He went to school in the south and studied to be a lawyer. She saw him again many years later when she went through LA with her son. At that time he was Assistant DA in charge of vice in East LA. He told her he had been waiting to marry her. She said he had never said anything about it when they were dating each other. Later, she had a dream that some people put him away in a large vault and she never saw him again. They definitely got along well together as they were both Leos. He had red hair.
When he moved away, she had a boyfriend named Alex Bocast whom she met at Del Rey Players in college and they talked about getting married. He was going to college in Santa Barbara at the time and they drifted apart. He lived in Palos Verdes and his dad ran an electronics company. Alex had a design for a new method for making PC boards but did not patent it in time and, a year later, someone else patented almost the same idea. So much for their dream of retiring at 25! They did start a company of their own when she lived in San Jose one summer between college freshman and sophomore years at Loyola. I helped her land a job in Los Gatos at the Western California Telephone Co, who were affiliated with GTE. DESIGN SERVICES GROUP was the name of their business. They printed out envelopes, stationary and business cards. She had worked her first summer job the year before as a postal clerk in the downtown 20th St. GTE administrative offices where I had worked for many years. St. John's Hospital, where she volunteered once a week, was right across the street.
Later, I was at the new GTE building on Santa Monica Blvd (or was it Wilshire Blvd?), when an earthquake hit and we swayed with the waves under the earth traveling like ocean waves under the sandy aquifer.
Then, Andi made friends with the people who ran the Beach House, another Venice dance club located in the buildings at POP that were still there in the early 70's, even after the rest of the amusement pier had gone bankrupt. If you ever saw the movie 1941 with John Belushi, you can see the old ferris wheel rolling off the end of POP (Pacific Ocean Park) as they finally demolished it. For such a huge project, it is amazing that there is now no sign it ever existed!
She liked to dance all night, then help clean and close up and then go to Zucky's all night Jewish restaurant in Santa Monica to drink coffee, play chess, and "watch the sun come up over Santa Monica Blvd." (As a popular song of the 90's implies). She had a lot of fun with her new friends, who were raising dogs and raccoons on the huge rambling roofs of their Beach club. It was quite a menagerie. Then she met Andy Prokop, her first true love. He had a White Wolf/English Setter cross named Trixie. Trixie became Orion's father. He had huge almond eyes and acted like a cat, having grown up in a backyard in Venice Beach with a ten-foot tall fence. Since only the cats came over the fence to visit him, he thought like a cat and would go easily over huge fences. The two little girls who owned him finally gave him to Andy in exasperation at not being able to keep him at home. (He lived at the time in a stepvan in the Rose Ave. parking lot.) Then, she moved into her own apartment and got a job as a Civil Service night clerk at the Venice PO. (Am I getting ahead of myself again? She was already 20 when she moved out after two years at Loyola.) Looking back a little ways to the late '60's: Andrea attended Loyola University in Inglewood, CA., just up the hill from Marina Del Rey, between her junior and senior year in high school. She did well in calculus and English at summer school for high school students. Perhaps that was one reason she decided to attend Loyola full time as an Electrical Engineering Major when she graduated high school. By the time she graduated, she had two years of Latin and two years of French and she was awarded Summa Cum Laude and Magna Cum Laude in the National Latin test.
She always had very high grades, attaining "Permanent Enrollee of the Honor Roll" at St. Mark's and Valedictorian, (gpa 3.91), in 1969 at Notre Dame Academy Girls' High School. She also received a Bank of America $150 Award in Science and Mathematics at the Pacific Ballroom in LA. She played one year for the nuns at Ramona Convent in a recital for two pianos and four hands. She played in many concerts for the LA Music Teachers' Association of Los Angeles and completed over half of her Sherwood Music School course that would have resulted in a piano teachers' Certificate. Her last concert was a rendition of Chopin's Opus 19 NO. 2.
She participated in many sports, too, mostly in high school. She played volleyball, baseball, won the 100 yard dash in track, played on the Bowling League and was on the Varsity Basketball team. Being in an all girls' high school seemed to agree with her, although they had to go to the San Fernando Valley or East LA to find other girl teams to compete against. She was in the Girls' Athletic Association and got to attend awards banquets and go on a winter snow trip with the girls to Big Bear. Of course, horseback riding was her choice of the best thing to do on a trip and she never learned to ski. She liked to go rollerskating, however, and also learned to ice skate at a local rink.
When she went to Loyola, an all boys' college, perhaps it was a good balance after four years at Notre Dame. There was a girls' college (Marymount), however, on the same campus, so, although she was a Loyola student, there were also girls in many of her classes. Her dad had bought a car for her to use and, every two months, she tried to save enough extra money to go horseback riding at Griffith Park. She liked to ride English because the horses were better trained than the ones who had western saddles.
She liked Loyola and started being in the Del Rey players and acting in many plays. She was the housewife in "Rhinocerous," Miss Furnival in "Black Comedy" and played Higa Jiga in "Teahouse of the August Moon." She was in one play called "The Bat" with Ricardo Montalban's son. She played Miss Cornelia Van Gorder and was nominated for "best actress". It was Victor Montalban's first attempt at acting. He wanted to experience first-hand what his dad had been doing as a career for years.
Loyola was an excellent Engineering school. They had a very good Communication Arts Department too, where she took a lot of fun classes. A couple she liked were "Tuesday Night at the Movies" and "The First 20 Years of Film". As an "A" student, she also took Honors classes with some of the Jesuit priests who taught at Loyola.
She was awarded a National Honor Society (NHS)Scholarship for two years in a row when she went to Loyola in EE. She also got Honors at Entrance at Loyola University on 5/9/69 and Lifetime membership in NHS and CSF (California Scholarship Federation). The Lion's and Vet's Clubs awarded her "The Outstanding Spokesman for Freedom's Challenge" Award for a speech contest she won. She was also President of the Debate Team by the time she was a junior in HS.
She volunteered at St. John's Hospital in Santa Monica, just across the street from the GTE building where I worked. After high school graduation, I helped get her her first summer job as a mail clerk in the GTE building. She enjoyed her employment and was able to save some money for college.
The next summer she got a job in Los Gatos with the Western Califonia Telephone Co., a subsidiary of GTE, and shared an apartment with a friend in San Jose. She returned to Loyola for her sophomore year and received another National Honor Society $1000 Scholarship. At that time, that covered about half of the years' tuition at Loyola and I was able to cover the other half.
As a sophomore, she was written up in the school paper with the other two Loyola women engineering students. Later, she had a picture taken with her Design Group wearing an old yellow hat with an ostrich feather with a blonde fall she liked to wear to class. They had designed and built an educational toy for an Introduction to Design Class taught by Assistant Dean Ritter. This was one of her favorite classes! Their teacher was impressed with their design and used the communications arts department to create a video detailing the design process to show when he exhibited their educational toy at a Science Fair he went to in Detroit. It was called a Pattern Generator and was supposed to retail at under $20.
The next summer vacation after her sophomore year, she had taken the Civil Service Exam and gotten 98% and this enabled her to get a night job at the Venice Post Office. Having lived here for almost 20 years, it was easy to memorize all 64 routes in only two weeks on the job and she became a mail clerk. The next fastest person to pass the test for the routes had done it successfully only after six weeks! .
At that time, Venice Post Office still served POP and the new apartment additions in Marina Del Rey where the public water skiing lake used to be. This was only a few blocks from our home on Beach Avenue. Ocean Avenue was the only block between us and the canals but was the main street connecting Venice Blvd to the north entrance to Marina Del Rey. Not much later, they got their own post office, as the population shifted to a more and more rich and expensive style of resident. Although you would think money would contribute to a better standard of living, it seemed to be have just the opposite effect. More money in the community seemed to bring more crime as there were more things to steal and drugs seemed to increase along with more and more police needed to deal with the problems.
There was still the old beatnik presence since 1958 and that contributed to the aura of art and creativity that seemed to imbue the Venice canals and boardwalk areas.
When she turned 20, Andrea decided she could now afford her own apartment and moved out. Two weeks later her new boyfriend, Andy Prokop, moved in with her. Needless to say, I was shocked and upset but she said she loved him and they seemed to make a nice couple. Eventually, he took her out of the city life she had known for so long and they went exploring the west in the middle of winter. After two months of still paying her rent on her Venice Beach apartment, they decided Oregon was the place they wanted to settle. She got accepted as a Junior at OSU in GE. She liked horses and they had horseback riding as an elective and that decided her! They found a nice two bedroom house for cheap in Corvallis and moved in there in 1972. It already had a huge garden in the fenced backyard and was just a block or two from the Mary's River where it met the Willamette River and she picked berries and went fishing too. They enjoyed a relationship for over a year. However, becoming so involved at college that she was gone over ten hours of almost every day led to their breaking up after they had spent almost every day together for a year and a half.
It wasn't long after Al and I retired that we decided to sell our home for cheap to Roger Zwiefelhofer, one of Andrea's many cousins from Wisconsin. (She had 69 first cousins on her dad's side alone, most of whom were Wisconsin farm families and many of whom she has never met to this day!) We found a nice mobile home we could afford in Anacortes on the hill above the ferry terminal that left several times a day to Vancouver Island and the San Juans. It was nice to be near friends and family after living away from my hometown for so many years!
Andi had found a six bedroom house on two acres just outside Corvallis city limits for $135 a month. She got the house because she had left her bamboo flute from India there at a party she had gone to and, returning for the flute, she found the people were moving out! While she was visiting us in LA for Christmas, she called her friend, Don Hook, and got him to put a $50 check down on the house as a deposit until she returned from vacation. One of her favorite cousins, Marvin, moved from his dad's Wisconsin farm to her large house she rented on two acres after she and her boyfriend, Andy, broke up. He helped her to plant her first garden and she discovered many dwarf fruit trees and berry vines of all kinds on the property when they began to clean it up. It had it's own well, full of minerals. She returned to Venice for the break after summer school the year she switched her major to Psychology. She was still minoring in Nuclear Reactor Technology and learned to run a nuclear reactor on campus that summer. After taking Kundalini Yoga all summer together in Oregon, she came to visit with one of her new roommates (Joseph Bennett), who had grown up in Century City and had come to see his parents too. He had a Jewish mother and a Catholic dad who was adoctor at UCLA. she often thought of Joseph Bennett as her "Gautama Buddha." They went with his brother John to hear John McLaughlin and the Mahavishnu Orchestra at the Santa Monica Philharmonic where she used to go to see the Philharmonic Orchestra. She said it was one of the most spiritual experiences she had had! The band was affiliated with Sri Chimnoy at the time.
Marvin and her friend, Joseph, had helped her plant her first garden and she also learned how to can and make bread. They all tore down a 100 year old house in Philomath and recycled all the old wood into saunas and tree houses. The property above Highway 99N had three huge fir trees in the front yard that overlooked the whole Willamette Valley. They could see sunrise over The Three Sisters and Mt. Jefferson on a clear morning. They built tree houses in huge old elm trees and Andrea even lived in one in the winter!
After Andrea graduated college in March of 1974 (she got her diploma in June of that year),with a 3.69 average and a Bachelor of Science with High Scholarship, (she got out of Loyola with a 3.96 gpa), she moved again out to the woods in southern Oregon. Not long after moving, however, she decided to take a pack and her dog Orion and "hit the road to find out," as a popular song of the 60's described it. She wound up in Spokane in 1974 at The World's Fair, where she lived on the land for a month and planted gardens. She met the man she later married, Edward Grimaldi, who was born near Binghampton, New York. He was English, Italian and Iriquois.
Thus ends Chapter 5.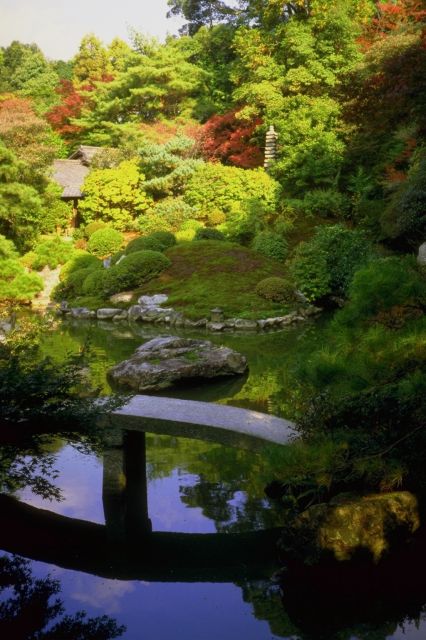 CHAPTER 6

A GRANDSON
Andrew and I went to visit Andrea after her graduation in 1974 when she moved out near a "commune" in southern Oregon in the woods. We finally found out where she had moved to but she was gone, although her things were still at "Blueberry's", as the man who had built the cabin called himself. To our amazement, there was a beautiful baby grand piano downstairs that it turned out she had helped to move there from Eugene with some of her friends. We gathered up some of her nicest things and took them back home to keep for her. There were beautiful rugs and tapestries.
She had graduated early in March of 1974 by changing her major to Liberal Studies and getting out early. She said later she wanted to see the "real world." She did not attend the graduation ceremonies in June but we received her Bachelor of Science degree with "High Scholarship" in the mail. It was dated June 2, 1974.
Soon we heard that she had met the man who would later become her husband, Edward Vincent Grimaldi. He was English, Italian and Iriquois. He was an itinerant guitar player who traveled around a lot. They met in Eugene and wound up in Spokane at The World's Fair in March of 1974. They lived there over a month and planted the gardens. There was a 35 acre encampment where people gathered from all over the world to prove a group of disparate individuals could live together in peace and harmony without laws or police. It was a success but got little or no publicity.
In 1974,Andrew and I moved back to Anacortes, where I could be near my mom and brother and sister and where things were still relatively inexpensive compared to LA. It wasn't until Burl Ives moved to Anacortes and built a beautiful retirement home on the Guemes channel that LA "discovered" our great standard of living and the prices of real estate began to climb here, too.
We first rented our Venice Beach home to Roger Zweifelhofer, whose mother was Andrew's favorite sister. Her name was also Clara Bowe before she married. Roger had just finished his enlistment in the US Navy where he had been stationed in Japan. Later, he had a daughter whom he loved very much but whose mom he later divorced. Andrea went through Venice in 1985 and spent a week there with him. He had turned the garage into a stained glass workshop. His wife designed the art and he made the glass. He showed her some of their work at a fancy bar in POP where they had designed a comic strip including Woody Woodpecker in the stained glass that stretched behind the whole bar.
After my sister helped us find the mobile home in Sunset Trailer Court for $7,000, we sold the Venice home to Roger. Unfortunately, I had to foreclose on him four times in the next few years, until he was able to get a bank loan to pay us off. We let him have it for $35K even though it was already appraised at $50K in 1975. We just wanted to get out of the city.
Up in Anacortes, Andrew and I both started volunteering at the Senior Center. He would operate the bus and I helped deliver meals to shut-ins. Eventually, in 1983, I wound up moving into a house on 5th St. across from City Hall, where the senior center was then, after Andy passed away in 1978, just three months after my first grandson was born on February 4th in Santa Cruz, CA, where Andrea lived at the time. However, I find I am getting ahead of myself again.
Although Andrea had married Ed Grimaldi in Dec., 1974, they stayed togehter only six months. They rented a little house for $90 a month and worked several jobs. Andrea first got a job with the CETA Program as an assistant engineer with the city. Then, because Ed wanted them to spend more time together, they both got a job picking tulips at a bulb farm on the way to Mt. Vernon. Then they delivered papers for her cousin, Bruce Senff, my brother Les's son. Then, Andrea got the Holy Spirit at a little Church of God that was having a revival just a few blocks away from their home. Ed got violent when she came home that night and she decided he was not the one for her to spend her life with.
Within a week, she left town and, three weeks later, she was given a one-way ticket to Maui. The man who gave her the ticket said God had told him to and that she was "sent" to the islands. She left on the plane from Portland three weeks later, after coming back from Oregon to bring Gerta back to live with us.
She lived in the islands nine months and never needed anything. She said she guessed she was being an evangelist, although she did not claim to represent any one church. We found out through my cousin, Donna Senff-Mata, who sent us our geneaology, that the Senffs helped start the United Brethern Church back in the 1700's in Pennsylvania. They used to meet in people's homes rather than building their own church. Perhaps she was carrying on that tradition of evangelism from great-great-grandfathers with names like Solomon and Christian Senff.
Andrea said she often attended different churches and visited different religions every Sunday. She met many new friends in the islands, spending two months caretaking a boat in Ala Wai Harbor in Waikiki after sailing there from Maui. She went to the Big Island for several months. Then she took the Seaflight, a hydrofoil, back to Maui. There she met Rick Dodd, who called himself Uriel. He and a friend picked her up near the Seaflight on Lahaina side of Maui (the island of Maui is shaped like the upper torso of a woman) and drove her to the other side of the island where she had first lived many months before. He tried to talk her into getting together as a couple but she refused.
However, over a year later, they started running into each other all over the West Coast and he eventually got his wish and became the father of her first child, although he abandoned her only a short time later, after getting her pregnant. He returned to Santa Cruz when the baby boy was almost three months old, showed off his son to everyone at Babaji's Satsang and disappeared the very next day with three hundred dollars he found in her purse. She didn't see him again until she attended her first Rainbow Gathering in Arizona in 1979, where she forgave him and they traveled with several other friends to pick summer apples in Chelan.
I must return in my story to 1976, when Andi was still in Hawaii. After nine months in the islands, she was living with friends in Hilo. At the Governor's Mansion there she met the Love Family (from Washington) and the Source Family (from LA). She was there playing music with them when they signed a paper saying they believed in the same things. Then she was asked by Hale, a member of The Source family (who had started the first successful health food restaurant on Sunset Strip before moving to the islands), if she would return to LA to help them put on a bicentennial concert. This was in 1976, not long after we had moved to Anacortes. This Source restaurant is still a popular spot for health-conscious individuals to eat in LA.
So, in May of 1976, she flew back from Hawaii. She said they picked her up in a white Rolls Royce at the LA airport and took her to a hotel on Sunset Strip with a piano in the lobby that she could play whenever she liked. Hale gave her a mercury symbol made out of silver that only the men in the source family had. However, they didn't really listen to her advice and she left them, returning to Venice Beach after attending The Renaissance Fair in Thousand Oaks.
In Venice, she met a young man named Jeff who had every Jimi Hendrix record ever made. He had turned his garage into a recording studio and let her live at his house for free. She met The One Life Family who had a donation only restaurant she worked at and a health food store in POP. She also went to the LA County Fair trying to help a young teen she met find her father and got a job hotwalking a thoroughbred horse and a free stall to sleep in next door to "her" horse.
Later, she hurt her foot skipping down some rough stone steps at UCLA and I rented her an apartment off the Boardwalk owned by a 90 year old blind Jewish man. The rent was only $90 a month. These apartments were originally built by Jack Benny. There was a brick courtyard right off the Boardwalk and it was just around the corner from Thornton Towers, where she had spent the first few years of her life. The back of the courtyard led to a "castle" where some so-called Christians lived who turned out later to be drug addicts.
She lived there a few months until her foot healed. Next I heard, she was working in Laguna Beach and then back in Florida, driving vans for the Bhaktivedanta Society. Then she moved to Santa Cruz, where she was happy and met many people she liked. One of them paid her way back to Hawaii in May of 1977. It was on Maui that I visited her later that same year. She was pregnant! I stayed for Christmas and went to the church she attended in Haiku, Maui, called Church of the Living Word. She had originally met the members of this chuch at their house in Hilo on the Big Island and liked them better than most of the other churches she had visited over the years.
Returning to Santa Cruz on Jan. 6, 1978 to see her friends, she delivered a healthy baby boy in a circle birth at a small apartment near Dominican Hospital. She had a friend named Kavita (whose name means poem in Sanskrit.) Kavita brought her friends to the birth, including Steve, who became Joshua's godfather. Her other close friend that had originally intended to deliver the baby and who had written to her while she was in the islands, also came to the birth, but the midwives she had found actually caught the baby boy, the water bursting in the midwife's face just before his head emerged. Living in the islands for most of her pregnancy had kept her strong!Kavita brought the date and time of the birth to her guru, Babaji Hari Das, who was from India but had an ashram in Santa Cruz and a school up at Mt. Madonna for ashtanga yoga and classes in ayurvedic medicine. It was he who chose the name Manohar (meaning one who conquers the hearts of everyone), but Andrea chose Joshua as his first name when she and Steve eventually went to get his birth certificate.
Joshua Manohar Bowe was born Feb. 4, 1978 at two minutes to midnight. His new godfather, Stephen Michael Vernarelli, called me with the good news and I decided to fly down and meet my first grandchild in person. Stephen found a beautiful home in Ben Lomond in the Santa Cruz Mts. for 600 dollars a month.I paid the deposit and the first month's rent for them, and everyone who was at the birth moved in together. It was a beautiful home on the San Lorenzo River, with knotted pine walls, six bedrooms, a large stone fireplace in a huge living room with vaulted ceilings. They had the whole Highland Co. Park for their backyard.
With Stephen as his godfather and me standing in for a Hawaiian lady from Maui who wished to be his godmother, Joshua Andrew Bowe was baptised by Father Kelley, (an older Irish priest), at St. Michael's Church in Boulder Creek when he was about ten days old. However, every time the priest said his name in the little ceremony, he kept saying Joshua Michael instead of Joshua Andrew (after his grandpa).
After the ceremony, we all stood out front and Andrea took a picture. Just before she snapped it, two young kids, a boy and a girl, rode up on their bikes and got in the picture when the priest motioned them in. Later, I thought they might have been his guardian angels.
I returned to Anacortes, where I was devasted three months later by my husband's unexpected death at the local hospital. He went in for an asthma attack and, three days later, the doctor decided to give him morphine for the pain and his heart stopped. He was cremated after a small funeral.
I tried to call Andrea in California while he was in the hospital but, for some unknown reason, her phone did not work for those three days. Finally, I was forced to call Elisabeth Withrow, her old piano teacher, who had retired in San Jose to be near her relations, to go to Andrea's house in Ben Lomond and tell her her dad was in the hospital. Before she could get up here, though, Andrew had already died and been cremated.
She decided to move in with me at the Sunset Trailer Court for awhile with my new grandson. What a joy he was to have around! Andrea's dad had secretly been buying her savings bonds "payable on death", and I gave her these along with another vehicle that Andrew had bought. It was a VW 1971 bus that had been converted to a camper by an old couple who used to own it. Since I already had the Datsun Station Wagon and also because I could not drive a shift stick, I gave Andrea the VW bus. It was a 1971. Joshua's godfather had friends on Salt Springs Is. in Canada and he also had a VW bus. He came on a visit and they both drove to Salt Springs Is. after taking the ferry to Vancouver Is. from Anacortes. Later, he returned to California.
Andrea decided to visit Vancouver Island when I went to LA over the Fourth of July to visit Fran and other old friends and look into why Roger wasn't keeping up the payments on the old house. Thus ends Chapter 6.

CHAPTER 7

ROOTS

Andrew had been driving the bus for the Senior Center. He always kidded them and all the Seniors loved it!
I finally decided I needed to get a license and made it after the third try.
With Andrew having more and more difficulty with his breathing, I would go pick him up after work.
He also got me started doing volunteer work delivering meals-on-wheels. I tried to get him to go to the doctor when I saw how hard it was for him to breathe, but he insisted I drive him to the chiropractor in Mt. Vernon instead. The next morning, he was worse and I called the ambulance to take him to the hospital. He had only been retired about 7 years.
After three days, the doctor asked me about giving him something for the pain. I agreed and he was given morphine and his heart stopped. It was not until many years later that I heard you are not supposed to give morphine to an asthmatic. Why didn't the doctor know this?
Andrew had asked me not to leave him alone and, to this day, I've greatly regretted not staying with him every second until the end.
I had gone home to have a few private moments and that was when they called me to say he had taken a turn for the worst and he died before I was able to return to the hospital. He was 71 when he passed. He never got to see his grandson.
Anyway, after Andrew died, I asked his family if cremation was now allowed by the Catholic Church and they said yes.
So he was cremated and buried at the local cemetary. Quite a few of his remaining family from Chippewa Falls, Wisconsin, came for the funeral. There was a mass held at St. Mary's Catholic Church in Anacortes and, after taking him in the casket to the funeral parlor, he was cremated and his ashes interned in the rhododendron garden in the Grandview Cemetary in Anacortes.
Before we moved back to Anacortes, Andrew was doing volunteer work at St. Mark's Church in Venice Beach. He taught one of the sisters to drive a car and took them shopping, etc. One Easter he took a six pack of beer to the sisters at the convent there, saying he wanted to give them some Easter eggs. He had two sisters of his own who had become nuns and they all liked beer. He got a nice Thank You card from the Sisters of Jesus, Mary and Joseph, who taught at St. Mark's.
While we lived in Anacortes, my sister and I took turns caring for my mom at night as she was getting old and forgetful. When Andrea was living here in 1975, her and her husband often went to her house on 23rd and R to take care of cleaning and garden work.
Eventually, we had to put her in the San Juan nursing home until her death. We all visited her often and Andrea would often bring her children to see their great-grandma when they were in town visiting.
One day, a few years later, I came home from delivering meals and Gerta was not there to greet me as she had always done before. I finally found her in the driveway. She had been run over and killed and left three puppies without a mom. I was heartbroken. I buried her on the side of our mobile home and cried my eyes out. One of my relatives took the puppies.
Later, when Andrea heard about her dad's death and came up to see me, she decided to stay for a while to keep me company. Gerta was still alive at that time.
When I gave Andi the VW van we had bought from some other residents in the park, I also gave her permission to use a Thousand Trails campground membership that Andrew and I had purchased together. We were Charter members. There were 4701 Charter memberships issued and we were 3995. We joined at the campground near Mt Vernon, but later they built one even closer to us in La Conner. I knew I would never use it. Andrea, however, enjoyed camping and her and her children eventually got quite a lot of use out of it. There were many of these campgrounds on the West Coast and they had swimming pools, showers, hot tubs and other amenities. Every sunday they had pot lucks and Andrea and her solar oven partner often treated the members to meals cooked in solar ovens and to the benefits of sprouts they would grow themselves. Later, when Andrea and her solar oven partner, Joe Radabaugh, found a cheap place in Cottonwood, Arizona, I sold the membership. They had discovered Cottonwood, however, because there was one of these campgrounds where the Verde River and Oak Creek, (from Sedona), flowed together nearby. Before she met Joe again, (they had met originally in 1974 in Albany, Oregon, when she graduated college), she wanted to get a divorce from Ed. Just when she started to think about it, Ed called from Phoenix where he was working for his dad and asked her for an uncontested divorce so he could remarry. She agreed and he took care of all the expenses.
While attending another Rainbow Gathering in 1984, (this one was held in California), she ran into Joseph in Mt. Shasta and helped him with keeping a wheat grass juice business going through the winter and spring for their friend, Jagruti, who had been initiated by Guruji, a Dhyan Yogi from India who lived in Santa Cruz and who had also initiated Andrea in 1979, giving her the name Anuradhe, (meaning "a new Radha"). Anuradhe had all the letters of andrea in it, plus h and u. Her friend, Kavita, was also initiated by Guruji and was given the name Mohini (meaning "one who attracts the hearts of everyone"). Babaji had given Andrea the name Mohini too. She thought this very funny! Kavita she often affectionately called her "Yogananda."
After the gathering, where she got thrown off a horse twice, she and Joe stayed together for quite awhile. They climbed Mt. Shasta together. After helping build a legal greenhouse for the wheat grass juice business, they decided to travel and promote the cardboard solar oven that Joe had designed. He also built an oven out of sheet metal with a redwood stand. They went to Arizona and New Mexico with the ovens and they would go to flea markets and set up their oven and cook beans and rice and even bread, while selling a little one-page plan they had put together. If someone had no money, they gave the plan away! They went to an Equinox Gathering at Cochise Stronghold near Tombstone and there she met the man who became the father of her next child. Although Joseph and she were very close, they always felt more like brother and sister than mates. She had always wanted a brother of her own.
Later, Shanti Kuteer came with her to visit me at my new home in Anacortes on 5th St. near downtown. Andrea and her son, Joshua, helped me move in 1983 and lived with me there, planting a garden in the backyard where I now have gravel and rock as it was easier to care for then grass. She stayed until 1984 and Joshua attended kindergarten for a half a year. My sister and I talked him into having his hair cut for the first time and was Andrea ever mad about that! She believed in letting his hair grow like Samson, I guess.
She had taken him back to Hawaii with her when he was almost one for a couple of weeks and his hair was quite blond. They went back again another time and I came to visit them in Hilo. I rented a hotel room and watched my grandson while her friend "Swami Mommy" and her two children stayed with me while Andrea hiked into Waipio Valley to meet her friend David, (or Kavika in Hawaiian), who had hiked from Hanakanaiki on the north shore of the island on a very difficult hike. She wanted to make sure he made it. Later, when she returned, she told me how beautiful it was to hike to Waimanu Valley. While visiting a thrift store in Hilo, on a table piled high with tee shirts, she pulled out one that said "Anacortes Mo Bettah!" I had to buy it and took it back home where they took a picture of it and wrote the story up in the local paper. What a coincidence! While in Kona, I met an Hawaiian "Santa Claus", who used to make sure all the old folks in Kealekekua got a ride to the store for groceries or to the hospital if they needed. He was very much in love with me, but I was unsure of his motives and decided to return to Los Angeles and visit my friend Fran. Joshua cried when I went to the plane. he was sorry to see me go as we had had so much fun together! His mom's friend, Jesse, was one of the Alii Brothers who sang "Let me walk through Paradise with You, Lord" and he saw me off at the airport with his ukelele and some beautiful music.
After being gone from home in Anacortes for six weeks, I returned from Venice to find my boyfriend had another love. Before going to Hawaii, I had been attending dances at the Eagle's Club with my brother, Les, and his wife, Scotty. They introduced me to Ed Nelson, who had lost his wife a short time before. We had begun dating and had fun going dancing. After two years, we had talked about pooling our money and getting married and buying a house together. I eventually sold the mobile home for $9,000 and, with the help of a loan from my sis and some other savings, I had bought a small home near the city hall where the senior center was then. When I returned from Kona and Venice Beach around Christmas time, I found out Ed had been dating another woman whom he later married.
Then, Martin Beyer, who lived a block away and was a long-time Eagle's member, began to court me. We got married in Reno in 1984 on August 9. On our way we stopped in Susanville and called up our old friends from Venice, John and Irene Dunn. They were so excited and insisted on coming with us to be our witnesses. Martin was a smoker who developed emphysema and finally quit smoking "cold turkey." We made several trips to Minneapolis over the years. His birth certificate got burned up in a fire there. He had only one eye he could see out of. One of his eyes had been punctured by a blackberry thorn when he was very young.

He had worked at Fidalgo Cannery for over 40 years and retired at 65. He was seven years younger than I. However, he was a good dancer and all the gals loved to dance with him, even me! He had been married twice before. The first time it was an alcoholic disaster. The second time he married it was to a woman with five kids, one was a new baby he later adopted. They had one daughter together and then that marriage broke up too.

He was very kind to me. I drove him to Okanogan several times to see both of his daughters. They cared about him very much. He also helped take care of his widowed sister's children and, to this day, they think the world of him. They have been very kind to me, too, because they finally felt he had found some happiness late in life.

The last four years of his life were spent in nursing homes. After he died, we spread his ashes around his mother's grave in Grandview Cemetary and had a memorial plaque placed nearby. Everyone of his relatives treat me like one of the family.
Andrea went back to Santa Cruz but she was pregnant and not getting enough to eat. Although the man she was with was an excellent artist, he could not find enough work, and she decided to return to Mt. Shasta, where she knew Jagruti would give her free wheat grass juice because of all the help she had given her to keep her business going. There she ran into Joe again, too. She was able to purchase a 1959 Mallard trailer that her friend, Mother Nature, had left at Earth Base. It had been unused for a year and Joe helped her rebuild it and fixed it up. They put it in the KOA in Mt. Shasta and put Joshua into 2nd grade. She would ride him to school on her bike, even in the snow. She returned to Santa Cruz to look for the father of her child to be, but was unable to find him. He had waited for her for two months but gave up because it took her so long to return. She never saw him again. Joseph found a place to put her trailer behind a house rented by another friend of their's named David Israel. He had a huge school bus he bought and rebuilt as a motor home. He used to be with the Love Israel Family that she had met first in the Governor's Mansion in Hilo, Hawaii, and later on Queen Anne's hill in Seattle and near Arlington where they had a ranch she used to visit.

It was here, in sight of the mountain, that Olalani Rain Bowe was born at two minutes to midnight on Valentine's Day in 1986. She was born in the house with a view of Mt. Shasta after a very unusual winter. It rained for two weeks before she was born. The winter in Mt. Shasta lasts sometimes until June, so the warm rain was unexpected. When Joe planted the placenta, every fruit tree in town bloomed! Needless to say, there was no fruit that year, as it froze again a few months later when the whole family returned to the islands after a family from Alaska decided to stay in Mt. Shasta and gave them all their tickets to Maui for real cheap! However, this did result in a bumper cherry crop the next year, because it wiped out the cherry maggots that were eating the fruit.
In returning to Mt. Shasta from Maui in 1997, they found Tammy and her daughter, Radha, living in Andi's old Chevy panel truck on the streets and they rented the home Ola had been born in with my help and remodeled it for the owner's mother after David Israel had let it get trashed. Then Joshua got to live with his "soulmate", Radha, whom he had known since he was born. They were all there when the great Harmonic Convergence happened around them where they were camping up in Panther Meadows on Mt. Shasta. They still had the old trailer, too. When the crowds began to arrive, they moved down to Sand Flats, the last red fir old growth left in the Western world. Later that year at Earth Base, Stuart's land, Andi met Christy's dad, Billy Starr, IV, and they traveled together to Big Sur for a Thanksgiving council. There, Christina was conceived. She was born in AZ on August 30, 1988. My mom finally passed away in 1988 at the age of 95. Here ends Chapter 7.

Chapter 8 GRANDCHILDREN



I need to backtrack and tell more about my marriage to Martin. He had lived in a little house one block from my new home for many years. His daughter, Mary, came to live with him before we got married and she started going to high school. I helped her get a nice wardrobe, most of which were jeans that Martin paid for. However, when he found out she was skipping school and fooling around with the boys, he sent her back to her mother in the Okanogan.
She later married a nice person and had a daughter and three sons. We have kidded each other about our marriage. He had not driven a car since he took his driver's license to DMV Mt. Vernon and threw it on the floor and said " Shove this up your....." because of too many DWI's.
We had decided to go to Reno and get married and we had stopped on our way in Susanville to look at rings when I called the Dunn's. They had retired to Susanville, the parents, that is, John and Irene. They lived in a mobile home park. They got so excited when I called them, I will never forget it. John died before Irene, but they have both passed on now as I write this. Many of my friends have died. I am 93.
Martin won $250 after we were married on 8/9/84 in a little coffee shop we stopped in, so that paid for our trip!
Martin always kidded me that I had forced him into marrying me at the last or he would have had to hitchhike back to Anacortes. I always claimed he wanted to marry me because the landlady kept raising his rent.
After Andrew had died, I still attended St. Mary's Catholic Church. They were becoming more liberal, changing the Latin words to English and allowing laypeople to help with holy communion. I helped serve the wine at the altar.
I was asked to serve as secretary for the Religious Education Board and, when the Superintendant of Schools, Mr. Brodniak, called a meeting, I would sometimes find myself taking notes until midnight, as Dr. Ostlund and Mr. Brodniak would debate issues.
Mary Lou Gerber, one of my best friends, was the organist and arranged the music for all the masses. She was an accomplished musician and sang beautifully.
We became such good friends, when the church asked her to attend a music seminar in Santa Cruz, CA, I drove her there. After Andrew died, we also took trips together to Southern California, where some of her family met her and I visited with old friends I had worked with many years before. Mary Lou and I worked together at the Senior Center, volunteering for over 15 years. She was President of the board and I was delivering "Meals on Wheels", co-piloting on the senior bus, hauling food from Mt. Vernon and, later, from the local hospital.
John Ervine and I started a senior exercise program that he named "The Silver Foxes". (Andrea worked for him watching his sister, who had Alzheimer's.) I would do the decorating for special occasions and holidays at the Center. I played the washtub bass drum for the kitchen band and started the plant sale that one year generated $900! The Center at that time was still directly across the street from my house. Now they have a new center near the swimming pool.
I was also Secretary for the Center's Board of Director's for several years. I helped by volunteering as a secretary for the Anacortes Arts and Crafts Festival, many years ago. Just about the time they moved the Senior Center, I started having medical problems and so did Martin. He eventually had to go to the San Juan Nursing Home, where he stayed for two years and then they sent him to the State Hospital where he passed away two years after that. He died from lung cancer on 8-2-97. He was very dear to me and a very generous person at times. My mother had also been at the San Juan Nursing Home for many years when she died in 1988.
Here it is the 21st Century and I am not sure if I will ever finish this missive. I just might cut it short by leaving out the details of my really long life.
We eventually had sold our Venice home to Roger. He was kind of a user of people and I had to make several trips to Venice to institute foreclosure proceedings until he finally was able to refinance by getting a loan from a Hollywood Bank. He was very good at making stained glass windows. His daughter's name was Amber. Although he divorced her mother, he and his daughter had a very close and happy relationship.
Andrea came to visit every so often over the years, but she and Martin didn't get along so well. However, he loved her kids when they were babies and really enjoyed seeing them. In 1988, on July 6, she and her solar oven partner, Joseph, found a run-down house they were able to purchase for 10K cash that I provided. It needed a lot of fixing up, but Joe was a good carpenter, and they were able to do all the work themselves with materials they got for free from recycling or very cheaply in Cottonwood's many thrift stores, garage sales and church bazaars. Joe found a job he was very interested in at an aeroponics greenhouse in Cornville nearby. One of the people he worked with helped them produce and publish a short book called Heaven's Flame. It was about all their research over the years on building and using solar cookers. Later, they left for the Willit's CA solar fair that Joe had been invited to attend for two years in a row. There his one page plan was picked up and later tried out by The Home Power Magazine and they paid to publish the book with an ISBN No., also called Heaven's Flame. and based on their booklet they had done together. It is now in it's second, updated printing.
It was two years after they first purchased the home that Andrea decided she would help Joe to attend the Willit's solar fair. When they left Cottonwood, AZ, to go to CA, somehow she knew they would never return as owners.
Andi gave the man who had helped them with the book a painting that she had bought at one of the thrift stores or church sales. It had hung in their house and it wasn't until she gave it away that she found out it was one of the original bonzai paintings, one of which hung in every one of a row of old Victorian houses in Jerome, AZ. The houses were named after the tree in each painting. She had the sycamore.
I had come to visit them when they finshed the house and they had many organic gardens and fruit trees on their property. Christina Mary Teresa Bowe was born C-section at Marcus J. Lawrence Memorial Hospital on August 30, 1988. Her father, Billy Starr, IV, was an itinerant musician that she had met and fallen in love with in Mt. Shasta the year before. He had the same birthday as mine and I met him in Santa Cruz when she was only a few months pregnant. I rented a room at a motel and we celebrated our birthdays together.
He left her shortly thereafter, but came to live at their Cottonwood house for a month or so when his daughter was one. Andrea didn't seem to have much luck picking reliable fathers for her children, but Joseph remained her good friend over the years and he attended most of her children's births.
He finally met a girl and got married and had a couple more kids but they broke up too, although he still gets to see his kids and babysit for them where he lives now in Mt. Shasta. He didn't seem to have any better luck with his women then Andi had with her relationships. He had a child named Promise of Horses with a woman who called herself Laughing Waters (Anita). She was never going to let him see his child, accusing him of trying to kill the baby.
He and Andi prayed about healing that relationship when she first ran into him again in 1984 and, finally, over four years later, Anita called up their Cottonwood house out of the blue one day and begged them to come and rescue her and her children from where they were stranded in Utah. They had tried to move there from Mt. Shasta and had gotten really sick riding the Greyhound bus.
Joe and Andi drove up and rescued them, although Andrea caught whatever they had and was sick in bed for a month! At the time, they also had another friend of Joe's staying with her three children at their house. She turned out to be Anita's friend at first, but they later fought.
After that, however, Joe got to see his daughter and now sees her quite often as they live in McCloud near his home in Mt. Shasta. It turned out she had two children before she and Joe got together and also had another daughter she called Seashell whose father lived in Maui. The baby was born at home in Mt. Shasta only a block or so from where Olalani was born and they were only a week apart in age. Then she had two more babies that the girls got to meet. When Joe and Andi moved her to their Cottonwood house, there was another woman living there too who had been a close friend in Mt. Shasta. Joe and Andi had helped her move from San Diego when her daughter was attacked and raped at 13 as she was getting off the school bus.
They towed her large trailer and all her stuff, including her Angora bunnies and even her garden they dug up and replanted. It turned out there were 3 mothers with three children each living in the house, while Joe lived in the old Mallard trailer out back. She was a nurse in the emergency room at the hospital and they let her live there rent-free so she could save up enough to get her own place. However, one day Joe discovered she wasn't saving anything but was actually a drunk who hid it very well. So he asked her to move and she relocated to Glendale, a suburb near Phoenix, where her mom finally helped her purchase a house of her own. It was over a year later that she finally returned for her trailer. Andrea by then had traded her Cottonwood house for one in Mt. Shasta, thinking they were trading back after Ama had her baby. However, Ama wound up selling the house to a girl named Kia from San Francisco who sold Huichol Indian Art and also bought a place in Old Town where she started a bead store.
Later, when Jessica was born and Andi had bought another house on lease land in Cottonwood, Kia employed Olalani, who learned more about beadwork in return. Ola was quite talented, having learned peyote stitch when very young with only a lesson or two. Here ends Chapter 8.


CHAPTER 9

ALOHA OE!




By the time I got to Phoenix on Alaska Airlines out of Seattle, I started to feel quite ill. It was cold and raining and I had trouble breathing. After a couple of days at her house in Cottonwood, I asked Andrea to take me to the hospital. I was in the hospital for three days and was diagnosed as having an attack of severe asthmatic broncitis and atrial fibrilization. I was scolded for having stopped taking lanoxin and one of the interns told me never to stop taking "digie" again.
Anyway, my McDonnell Douglas insurance paid for everything, except a small deductible. Later, I foolishly dropped the insurance that Andrew had provided me, as I was also covered under my own retirement plan from GTE, which I found to be less generous. They do pay part of my presciption expense and I seem to be staying healthy and am still taking my vitamins, as I have for most of my life. My stay in the hospital occurred in February, 1990.
The hospital in Cottonwood where Christy and Jessica were born was a beautiful place. Christy was born there Cesearean in 1988 and Jessica was born there in 1994. I guess I am getting ahead of myself again.
Later, after Joe and Andrea had had their solar book, Heaven's Flame published by Home Power Magazine, they traded houses with Ama and moved into a big house at 4800 feet on a forest service road on Mt. Shasta. It had Bear Springs water rights and was only 4 miles from town. There was enough water pressure to run all their 12 volt appliances.
Later, though, because of severe drought conditions that year, the water dried up and Andi had to haul her water from town. She met Hope's dad at her Mt. Shasta house in early November of 1990. I guess he sort of just moved in on them. He talked her into "hitting the road" together and they went to meet his mom, who lived in Banning, CA. She wound up being abandoned by him in Tucson at Christmas when her pressure plate went on her Chevy panel truck that had used to belong to Union Pacific Railroad in Portland, OR. She returned alone to visit her friends in Cottonwood, AZ, with the children. Then she tried to drive back to Mt. Shasta, still pulling her old 1959 Mallard Trailer she got before Olalani was born. She got as far as Lancaster, CA before her rebuilt engine blew up on the freeway and she coasted off to the gas station near the exit. With a big Ford pickup 3/4 ton I bought her when her other old '63 Chevy longbed panel truck blew a hole in its' engine block, she hauled her own water for five months when she returned at last to her Shasta house.
When they got there in the early spring, it finally snowed! That was when Joshua was 13. They got snowed in with her friend who had three children. Gypsy was 8 and loved to teach the younger children, playing kindergarten whenever she could!The other two were fraternal twins and they were the same age as Joshua. Later, Andrea was pregnant with her third daughter and, three months after "Hopi Summer Girl", (later named Hope Ann), was born at Terra Lake's house in Mt. Shasta on July 20, 1991, she sold her home at a loss and moved back to Hawaii. Her caretaker for a year, TreeLoka, bought the place cheap with the agreement she would always have her house to return to and she kept her treadle machine and piano there, too. Later, he renigged on his agreement. She should have got it in writing instead of accepting his handshake on the deal! She always was too trusting from my point of view. Hope's dad turned out to be another deadbeat dad, although his mom remembers her at Christmas and birthdays.

Back to the Mt. Shasta home: Joseph also did a lot of work with hand tools to improve the house, building a staircase and front porch and extending the large, two and a half story, half-a-barn type house and adding windows they recycled from the local dump because the house was unfinished and the upper last half-story was only plastic stapled on the east side when they moved in. Another older man from Germany who was also named Joseph was so impressed with this enterprise that he bought two five-ton truck loads of recycled wood from the local cedar mill that they got TreeLoka to haul and they stored it on the land under some aluminum siding.
Andrea had another friend she called Eagle Bear or Dread John who had built an upper story room when he lived there with Ama. This was where Joshua claimed his room and he could pull up his ladder when he wanted privacy from his sisters. They all got snowed in the spring before Hopi was born with another friend with three children. There was an 8 year old named Gypsy who loved to play at schooling the girls. She had twin siblings, a boy and a girl, who were thirteen, the same age as Joshua at the time. Their mom was Irish and Cherokee and their dad was from Nepal.
He was not around, however. They had a great time jumping off the roof into the snow. Datar and Josh were best friends for many years. Sharon and her family had two horses, Obsidian and Nugget, and Joshua and Datar got to ride together when there was a regional rainbow gathering nearby, although they didn't keep the horses at the Shasta house. Obsidian was a black Arabian and they called him "Sid" for short. In 1991, these were the horses Andrea and the girls got to ride up to Squaw Valley, while Gypsy walked Nugget in the lead. Too bad they didn't have a video camera for "funniest home videos" when Gypsy, having forgotten to tighten Nugget's girth on the way up the mountain, laughed outrageously as the girls, saddle and all, made a stately slide to the side, landing unhurt but startled in the deep green grass just before crossing the last little creek into Squaw Valley!
Andrea had always loved horses.

Going back in time, I made a trip to Maui in 1977 for Christmas when Andrea was seven months pregnant with Joshua and had an accident the one day that Andrea let me drive my own rent-a-car. She had warned me that it would be dangerous for me to drive as I was not familiar with the roads, which proved to be true.
Andrea had driven me all over Maui showing me the sights. I remember never leaving Oahu when I lived there after WWII. There were always a lot of bugs around, cockroaches and other insects. I saw them in Waikiki and in Maui too.
I was trying to go to Makawao for Christmas mass at St. Joseph's Caholic Church but that accident (even though I was not seriously hurt) made me decide to walk to the church Andi had been going to in Haiku. It was called Church of the Living Word and she had met them in Hilo, too, when she lived on the Big Island.
I burst out crying at church and they consoled me and made me feel very welcome. This was in 1977 and I often get it confused with the time I visited Andrea and Joshua when he was four on the Big Island. It was then I met the Hawaiian man who said he loved me very much and Andrea had a Hawaiian boyfriend named Jesse Alii who serenaded me along with the man they called the Santa Claus of Captain Cook and Kealekekua because, though he worked nights at the Kona coffee plantation, he would always see that the old people got to the store for their groceries. He played a mean harmonica and Jesse played ukelele and sang at the airport. Joshua and I cried when I left and my plane left the islands while I was still feeling sorrowful. While I was gone for six weeks that year, (I flew to LA on the way back from the islands to visit old friends), my boyfriend in Anacortes started a romance that led to marriage. It turned out for the best, although I was heart-broken at first, because it led to Martin and I starting a romance that led to our marriage!
After going to the islands to visit her several times, I become confused as to what happened when. In 1992, after Hope Ann was born at Terra Lake's home in Mt. Shasta, Andrea returned to the islands once more, this time with Shaloma and ten others who were her extended family at the time, I guess. She had just sold the place on Mt. Shasta to Treeloka for 10K, with the agreement she would never lose her home. She felt comfortable returning to Hawaii, where they eventually moved to the farm in Opihikao where Billy Starr's All Right Family Band members lived. This was Christy's musician dad. Andrea and her friends helped Shaloma do an album called Liberation. Later, she met a flute maker named Ric.
This was another relationship I could have done without, as they called me for help to return to Anacortes and we picked the whole family up at the SeaTac Airport and they moved in downstairs, much to Martin's chagrin.
Later, they bought a cargo parachute that they turned into a teepee with one pole in the center and they re-located to San Juan Island to teach flutemaking. i did not like Ric and he turned out to be another loser. I overheard Andi telling Joshua on the phone that Ric had broken her nose when she went to visit him on San Juan Is. on her birthday in 1993. I called the police and they sent two officers to take a picture of her broken nose and two black eyes. They took him to court but he only had to attend a few counseling classes. She stayed with him and they moved out to their friend Fred's land at the Eye of the Island on Fidalgo (Anacortes is on Fidalgo Is.). There they set up their teepee and lived until they got the school bus and hit the road toward Las Vegas, where Ric's family lived. His mom actually came to visit them up in Washington in August around her birthday (8/11). She seemed quite nice. She worked at a hospital in Las Vegas, watching the heart monitors. After they tried to tow the old Ford station wagon that Fred had given to Ric with the bus they outfitted, the tow bar broke and Ric went into a frenzy over his car getting a little dent in the fender and beat up on Andi again! She was pregnant at the time and, after John, (Andrea Starbird's boyfriend who had come with them), helped Ric pack up his station wagon with all his stuff and encouraged him to take off on his own to see his mom, Andrea drove that old school bus for hundreds of miles with a black eye and fractured ribs. They woke up on the way to the London Bridge and outside the bus were buffalo and horses. John had the first spiritual experience of his life, seeing Andi at the front in the driver's seat in her rabbit coat with hood, resting on the steering wheel and guarding the door, and, turning around, also seeing her asleep behind him in the bed. It took several times of turning to check out this phenomenon before the figure at the front finally disappeared with the coming of the new dawn. He told her about it as soon as she woke up!
The next day, they found some friends at the London Bridge who also had a bus and they caravaned together to Quartzsite, AZ, to attend the Gem and Mineral Show held there every spring.
It was the last time Andi ever saw Ric and she wants to keep it that way, even though his daughter was born in Cottonwood in May, 1994, one day before Mother's Day. Jessica Roseheart is a miracle of her own and grounded in on Mother's day with a double rainbow that stretched from the spire of the Caholic church across the street over the elementary school to the hospital, while a single bolt of lightning preceded the rainbow, striking near Tuzigoot, several miles away. Below the double rainbow was an extra rose and gold bow. Later, she bought the home that Jessica grounded in at and found a Hopi burial mound there after cleaning up the whole place. It took her two months and much help from various friends to create a total cleanup and a beautiful landscaping job for Christmas, 1994. There is now no sign the house was ever there, except the now-dead cottonwood tree that used to bloom all year due to the greywater from the dishes keeping it watered and warm all winter. Andi put in a beautiful heart-shaped garden before she turned it over to her friends, who never paid me the $5K they owed. They paid about $1500 for the place and trashed it afterward, I guess. We haven't heard from Frosty and her family now for many years. Frosty was part Klamath Indian and the lady Andi bought the place from was Irish and Cherokee and they both attended Jessica's birth. They also both had thirteen year old daughters who got into a lot of trouble.
When Andi bought the place, it was still in the name of the original Indian owner: Faith Bahia Morning Star!
When Ric found out at a gathering at the Nevada Test site from her friend Lorraine where she was, Andrea and her children moved just a few days before, in the protection and grace of the Holy Spirit and never returned as the owner.
She went toward Phoenix and Tucson and Christmas Star. From there, she decided to return to Santa Cruz. Joshua had stayed with me this time in order to attend regular high school for the social connections to be made. He has still many of the same friends to this day that he made in his first years at high school. Here ends Chapter 9.

CHAPTER 10

OLD FRIENDS


Andrea had had enough of Jessica's Father and used good cause against him finding out where she or her children were living. They had been together long enough and had had enough "incidents" of violence as to make her sure she never wanted to see him again. She had only forgiven him the first few times because of his upbringing. His father was a three time in Nam Seargent and Green Beret who had taught his son martial arts since he was four to protect himself from his own dad. His father was almost full-blooded Dakota (except for one Irish Grandpa "in the woodpile" so to speak). Jessica's dad had grown up on army bases all over the world and, as a "metis", or "half-breed", he was often the scapegoat. He was also a dedicated wood carver who claimed he had seen his grandfather's hands carving a piece of wood through a red haze from the womb before he was born. His mom had been in the Dakotas visiting at the time of his gestation. He was conceived in Nova Scotia and born at Ft. Lewis, WA.
He had learned how to carve a Native flute only a few years before meeting Andi in the islands. She had learned from him when he lived here in the San Juans when he conducted flute classes on various of the islands while living in a teepee they had sewn out of a half of a cargo parachute, with one pole partly buried in the center to hold it all up. They found out, however, that 24 feet was too high, for a big wind came when they lived on San Juan at the Barker's and lifted the whole thing into the air. After that they came down to 15 feet. He taught flutecarving while they lived there and Twylah Barker, his favorite student, carved a bear in the saddle and won first prize at the local fair for the flute she carved with his instruction. Their cargo parachute sans teepee was adjustable by decreasing the size of the center pole (that was partly buried in the ground) where the loops were tied around a ring to hold open a hole at the top so they could have a fire inside much like a teepee where an indented nipple at the top of the pole held the loops in place. They staked it down so tight that a heavy Washington rain barely misted through the sides in the wintertime when they moved to Fred's land out near the Eye of the Island (Fidalgo). You could even see the moon through the parachute on a clear night. In the winter, they kept everything covered with plastic, just in case there was a particularly heavy rain.
Then they traded the pickup truck I had bought Andrea for a 32' school bus, built a platform on top out at Fred Kefgen's place at the Eye of the Island, pulled the camper off the pickup onto the top of the platform and took off for Las Vegas to see Ric's mom with another family with three girls. They separated finally on the way there, when Ric again got violent. She was pregnant with Jessica at the time and never wanted to see him again after that! She wound up meeting friends of hers from Mt. Shasta at The London Bridge and they went to Quartzsite together. (they had a school bus too) Eventually, she returned to Cottonwood where she parked her bus and kids at her old home for five months and helped the new owner, Kia, with the organic gardens she and Joe had planted several years before. Then, she lived in Cornville and outside of Flagstaff as a caretaker for The Four Corners Project, finally returning to Cottonwood, where she restored another old house that she bought for $5K with my help. She sold it later and the new owners never paid us back more than $1500 of the $5K I put into it. Then she went back to Santa Cruz, where she met Jeff. Andi moved back to Boulder Creek, Ca when Jessica was one. She met a nice man named Jeff Golden and they got together. He helped her drive her school bus back from Arizona where she had stored it on her friend's land outside of Tucson. Jeff had 11 acres at the top of Blue Ridge and she started a garden and parked her bus there and lived in it or in Jeff's Mobile Home. He also had two buses that he and a friend had raised the roof on. She also began going with him to his Teacher in San Francisco, where she began private Tai Chi lessons with K.C Mao, who was one of four people chosen to speak at the 50th anniversary of the UN. He agreed with her that the terrorism of the loggers, attacking our "lungs outside our bodies", was as great a problem as any other form of terrorism. He taught Tai Chi so people could heal themselves, not to fight, although he had beat the best Kung Fu Master after an International competition (after he rested up, of course), but only to show Tai Chi as a better Way. He had published his own little booklet, with ten kinds of meditation, like centering, grounding, spiraling, drawing, etc.
She took lessons for some time with Jeff watching the children while she had an hour and a half lesson and then she waited while he had a lesson. They all met each other when Joshua and I came to visit. Olalani did a spontaneous "Ghost Dance" for the teacher once and he really liked it! (She was usually so shy!) We all went out to eat Chinese together in San Francisco. We also went to the Santa Cruz pier together. Andrea and Jeff seemed to have a great rapport at that time, but later that changed. They were engaged for a year, but broke up just two weeks short of getting married. I think Jeff decided he couldn't afford to take on responsibility for her children after all. They are still friends though and Jeff used to call me up as if I were his mom for sometime afterward.(His mom had passed on quite a few years earlier and he really missed her love and support). After moving down to the flats near the Salton Sea when the floods threatened them with mud, Andrea and her children decided to move back to White Wolf's place near Tucson, a garlic and goat farm that the children loved, especially in the springtime and winter. There were twin goats born when they got there and the girls got to name them. they picked the names Jack and Jill. The little goats had coats like pinto or paint horses. Here they rented a "yurt" made on the hogan principle of direction, but out of wood, with a concrete floor and windows that opened to every direction. Their dog, Gerta, whom they had adopted at the slabs and named after the first Gerta that their mom had had, had puppies there. Then they went with other friends they met there to the Arizona rainbow gathering. Her van I had bought her broke down and, after the gathering, she had to get it towed for over a hundred miles to a friend near Snowflake who rebuilt the engine for her cheap. Then they returned here to visit. She had been to her first rainbow gathering in Arizona with Joshua in 1979 and this one in 1997? was to prove her last, as she was done with seeing her vision corrupted and quite disgusted with all the "politics". Previously, when I still had my own car and could still drive, I had made two trips to Mt. Shasta to visit Andi and the children. This was when they all lived together on the house on the forest service road, where a huge black bear walked by on the road every day and deer were common if you didn't bring the dogs. The dog named Bear and the one named Hopper from cottonwood had moved in under the house and would hide there and bark when the bear was nearby. That old bear had paw prints as big as a grizzly but he never came near the house, only sauntering by unconcernedly on the upper road. I did not visit the house on the forest service road, but instead rented a motel in town. When they lived there in 1984, I had also visited. Both times I stayed at The Tree House, where the kids had a birthday party and used the pool and watched TV. We picked blackberries just outside and ate good meals. When I had gotten sick in Cottonwood, I reported this to my doctor when I got home to Anacortes and he prescribed blood-thinning pills after reviewing my case, as my blood pressure was going up and that would prevent a stroke.Then I had to take blood pressure pills and latex, a water pill. When I began taking the pills, it seemed to affect my alertness when driving and I was broad-sided twice just before the Christmas holidays in 1995 and I decided to quit driving. In January of 1997, I got shingles in my left leg and that affected the whole side of my body. The nerves were so damaged that that leg collapsed and I had to use a cane and a walker until I could use the leg again. Andrea came and helped me out for a while with cleaning and grocery shopping, etc. She was co-sponsoring the first Global Crisis Solutions Conference (GCSC 1) with her friends, Dr. Fred B. Wood, III and Dean House in Santa Barbara. She had to work on it at a distance, using the computers at the library because she was up here helping me. Later, she moved in with Fred and Dean in Willow Glen, CA (part of San Jose), and helped Fred write and publish a paper on Climate Change and Electromagnetics. He presented it at the ISSS (International Society for the Systems Sciences) Conference in Toronto in July, 2000 and later she put the paper online on her web page:

http://www.angelfire.com/hi3/spiritualun

with a link from Dr. Wood's page:

http://www.csiri.org.

Andrea is probably the only Bachelor of Science who is a co-author on a Global Warming paper. Then they had GCSC 2 at Fred's alma mater, UCBerkeley and this one she got to attend. She was living and working in Santa Cruz at the time. She also became quite familiar with videography, using the facilities of the local community tv station to do her own music and art videos and she had a series called The Energy Crisis? that showed weekly for two years (4/9/01-7/03). Dr. Wood was the star of her series. She began the SpiritualUN in 1994 with a friend and started a web page too, based on the right to care and the need to share. Now, in the year 2000, I still feel the effects of the shingles in my leg as the pain and numbness will not go away, although I am still able to walk. My brother, Lester Senff, passed away of bone cancer in July of 1995. He was 72 years old and also had diabetes but said to me just before he died, "Don't feel bad, sis, I had a good life." His live-in care nurse was caught stealing his morphine, so he must have died in a lot of pain. He and Scotty, which everyone called his wife, had two daughters and one son and 8 grandchildren of whom they were very proud. Scotty worked as a waitress at the Harbor Cafe for many years and the whole family were great supporters and fans of the high school football and basketball teams. Scotty was afflicted with Alzheimer's disease before Les died and he gave her loving care until he passed on and then her daughter, Vicki, took care of her until she died. Vicki now owns the old family home, although she is now divorced.
Scotty devoted much time to pottery, china painting and working in the garden.
My dear friend, Mary Lou Gerber, died in October of 1994. She was hailed as one of the most important people in running the senior center. Her granddaughter, Pam Perkins, decided I should have Mary Lou's organ that she kept in her apartment at the Harbor House.
Another of my dear friends, Jackie Legan, passed away on Jan. 31, 1996 and, soon after, my friend Felicia Childs died.
Jackie and Felicia had a bet over who would die first. Jackie died from Chrone's disease and Felicia died from bone cancer. All of us became friends when we attended dances together at the Eagle's.What good times we shared over the years!
Jackie's husband is thirteen years younger than I, but we regularly meet for coffee and enjoy talking over old times. He now has moved so I don't see him around as often. He has a girlfriend in Mt. Vernon.
My dearest friend from Venice Beach days, Irene Dunn, passed away over a year ago (1999). We had kept in touch all through the years and her daughter lives in Thousand Oaks and is a Grandma, I hear.
When I didn't hear from her at Christmas time that year, one of her daughters wrote me and told me she had died of cancer and expressed how grateful she was that we had kept in touch and been friends for all those years that we had physically not been in even the same state!
My ex-boss at GT also kept in touch, sending Christmas cards with pictures of his growing family of four boys. His name is Dick Hof and, when his wife, Janet, died, he wrote me that "the light had gone out of his life". Then, a few months later, he sent a picture with his new wife. They had all been family friends and she had lost her husband also. They all looked very happy together. He had been a very good boss to me and, when Nixon and Kennedy were in the news, he made the remark
"That G-D Nixon!" I thought I might get fired when Kennedy was assasinated (him being a staunch Republican), but he said
"What a shame!"
I used to type up his Indian Scout programs when he was active with the Boy scouts. One day, while I was sitting in for one of the secretaries who was on vacation at the new Lawrence Welk building on Santa Monica Blvd and the ocean front, did I get a surprise! In walked my cousin, Gene Senff, and his wife, Mamie. They had been visiting from Anacortes, Wa, and came to visit me. Mamie always claimed I didn't want to get married as I liked being a professional working gal. At one time, I had been engaged to her brother, Ernie Hilleren. A short time before my sister died on April 27, 1999, a month before her 90th birthday, she confessed to me that she had a big crush on Ernie at one time. Was that a surprise!
Thus ends Chapter 10.


CHAPTER 11

JOSHUA


After Andrew and I retired in Anacortes, we often went to Guemes Is., where Jennie and Clyde had a beautiful piece of property on the West Beach shore where the gentle waves would often wash up huge logs that Clyde cut up and used for winter firewood. They had a nice summer home there and we always enjoyed our outings.
We used to have such fun playing four-handed cribbage, the gals against the guys.
Andrew made a tape of our conversations while playing cards and I often listened to it after he died. Jennie became ill later on and lost most of her eyesight. She lived such a wonderful life, taking care of mother and she and Clyde adopting Tim and both of them working at many jobs and investing their money wisely. She always had time to help others and had so many hobbies such as collecting butterflies, buttons, stamps, music, even beer cans and many others I can't remember. She would collect shells and agates on the beaches and glue them in beautiful mandalas on little glass jars and give them for presents. Clyde always had a big garden and hunted and fished, made his own wine and they canned and made jams and jellies. They had several freezers that were always full of venison and fruits and vegetables. They were both good hunters and fishermen and Clyde made his own smoker for salmon. One year, 1939 I think, Jennie won the salmon derby and had her picture put on a brochure for the local Chamber of Congress. Andrea saw the brochure and gave a copy of it to Bill Mitchell, founder and artist for the Anacortes Mural Project, and he used it for a mural they placed on the building then housing the Chamber of Commerce. It is still there on Commercial Avenue in Anacortes and can be viewed from the dining room at Calico Cupboard across the street where my nephew's wife (Debbie Senff) is the manager. You don't see big fish like that around here too much anymore, as an abundance of fishing habitats have been affected adversely by logging and pollution. The unveiling of the mural, which took place while Jennie was still alive, was quite an occasion. Jennie could hardly see, but we gave her a big bouquet of flowers where she sat in the car. Later, when she found out that I had donated money to Bill to help produce the mural, she gave me her fun machine. Her health was failing rapidly. She had scoliosis and was almost blind and deaf. She ended up spending time in the same nursing home as Grandma and Martin did. Then she went back home for a while, then re-entered the nursing home next to the hospital. Clyde and I spent a lot of time visiting her, especially at meal times. Clyde eventually got a live-in nurse and she was able to spend her last days at home where she wanted to be. While sitting in her automatic reclining chair one day, her heart finally just stopped and I rushed there from home, getting there just after she passed away. What a loss for all of us! I was the last surviving member of Guy Senff's children. Joshua decided he would stay with me and go to high school (with Andrea's cousin, Vicki's persuasion), when his mom decided to take off again with her friends and her other children. He enrolled in high school a little late in the school year, but was so smart, taking after his mom, that he had little trouble, although he didn't always get assignments in on time at first, as his mom's way of schooling was more flexible. She had home-schooled him most of his life and he was very good in math and science and all the teachers said he was a pleasure to have in class. He had to go to summer school the first year in English, his worst subject because it bored him. He excelled in physical education like swimming and running and wrestling. He was so well liked and he met other friends playing chess and board games that he still pals around with. He is and was an avid reader of fantasy and science fiction and wants to write his own fantasy novel (if he ever finds the time).
I'll never forget when he got his first real job. He applied for an opening at the local laundromat where he worked dependably for over two years. When he got the phone call telling him he was hired, he said in the most exciting voice, "Grandma, I got the job!"
His boss gave him an excellent letter of recomendation regarding his dependability after he moved on to a better job at a fish cannery and then a Mt. Vernon Internet service where one of his best friends, Matt Dolman, already worked.
In his senior year in high school, he was getting good grades in everything except physics and math. His mom said it was because he was bored with senior math, as he had taught himself logarithms in order to do his own astrological chart before he even started high school.
It was harder for him to turn in assignments on time (especially boring ones), than if he had not been home-schooled in the Montesorri fashion for most of his life. (When he had tested in required standardized tests in fifth grade in Cottonwood, he had tested at well over eighth grade level in math and science.)
One of our neighbors who was a retired surgeon from Africa wanted to tutor Joshua in the subject but, up until the last minute before graduation, it was doubtful if he would make it and complete and turn in all his work. I tried to help by offering assistance in final typing of essays, etc. I was still quite fast and accurate on a typewriter. After so many years, it becomes as automatic as learning to ride a bike. I had helped Andrea complete assignments that needed final typing when she was in college at Loyola.
Finally, Joshua's teacher said, "Well, Joshua, you made it!"
A Marine sergeant recruiting from the senior class had his eye on Josh and, after passing the local tests, they took him to Seattle for his complete physical. He was rejected due to near-sightedness. The sergeant kept trying to get a waiver but never was able to do it. Was Joshua's mom glad! She thanked God that she had let him get away with reading under the covers late at night, a habit I fear she had herself when growing up, especially when it came to scifi books. She said one in thirteen of the original thirteen colonies believed in freedom without the need for war (Pennsylvania). "The pen is mightier than the sword."
After graduation, Josh worked in the office of a local fish cannery but, when fish became scarce,they closed the plant and put it up for sale. Finally, from a friend, for his birthday (a friend who was leaving the internet server), he got the dream job with his two best friends. Unfortunately, his best friends eventually moved on to better jobs and Joshua is still stuck there, although his pay is up to almost $12 an hour, with benefits.
He moved out from the downstairs where he was always bumping his head on the low ceiling and into the house belonging to his best friend's mom. It was just a few blocks away and she charged them $200 each a month to take care of utility bills. This house was torn down to make room for the new Soroptomist's Thrift Store when the boys got together and purchased their own home over behind the nursery off D Ave. I bought a 1983 Dodge Colt in 1997 for Josh to drive to work. It was a small car with a stick shift and the previous owner had to teach Josh how to drive it. Then Josh and his best friend, Matt, decided to go to see Joshua's mother at Jeff's land in Boulder Creek, CA. Matt wanted to visit a friend in San Francisco also. We thought Matt would help drive but it turned out he couldn't drive shift stick, so Joshua did all the driving.
After resting up for only a day at his mom's bus, Matt wanted to get going to visit his friends, so Andrea and the kids went in one car and Josh and Matt went with one or two kids in the other car. As soon as they got to San Francisco, Joshua ran a red light he didn't see and got a ticket. Then, Josh being pretty tired, on the way back through the mountains, he missed a turn and hit a guard rail, totaling the car. He said it was the worst day he ever remembered having! This cut their vacation short and Matt's mom paid for them to fly home. Olalani was slightly injured because she was wearing her seat belt but had the seat reclined and was sleeping at the time, as was Hopi in the back seat.
I was notified shortly after he arrived that he and his sisters had been in an accident but were OK. However, the small car was totaled and cost all they had left to rescue it from the tow truck company who had refused to take the car to Jeff's place but had instead insisted on towing it all the way back to their yard in Santa Cruz where they could charge storage fees for every day it was impounded! What a racket!
Finally, in April of 1998, Josh and I started looking for another car. The Ford agency had a 1985 Chrysler 5th Ave. sedan that had gone 65,000 miles, they said. It sure was a better fit for Joshua as he now weighed 200 plus pounds! After spending a lot of money on fixing it up, it turned out to be a good car. he traveled to Seattle on weekends to see his girlfriend, Rachel, who attended the University there. She was a vegetarian and he was not, and eventually they broke up. She came up one time when Andrea and all her girls were visiting and we all went out to Royal Forks, the all-you-can-eat place in Mt. Vernon. The SKAT bus used to be free but it is still only a quarter for seniors. Joshua moved in with Matt and Chris and they were all buying a house together. then Matt's sister got married and Joshua used his equity in that house off D Ave. to put the down payment on the house near 40th, where he lives now with his sisters. His mom is in Flagstaff taking care of Dr. Wood, who is 86 now and has had a small stroke. Her friend, Lorraine, needs a vacation for a couple of weeks. She is usually Fred's live-in nurse.
Joshua likes his job and pays his own bills. I help out when I can, as when the washer needed replacing. Matt's new brother-in-law did a lot of renovation on the place and they have their dog, Gerta, and a puppy that Christy brought home and doesn't really take care of. She is like her dad, artistic but irresponsible.
The MacCauleys sold out and moved away to be closer to their families and there is an older lady with two dogs and a cat next door now. There is also a pretty, fluffy, grey cat that is tame and comes to visit me for treats like sardines and tuna that I usually dish out. Christy started feeding it when she was staying downstairs. She is moved over to Joshua's house now and it is a lot more peaceful here.
The neighbors a couple of doors down take me to church with them on Sundays and Howard brings me squash and other veges in season. He has a big garden. They attend the first church I attended in Anacortes as a child, the Congregational church. Howard and Ruth Christoferson are dear friends and I often meet another friend at church and go out to lunch with her. Howard is involved in the Boys' and Girls' Club, (where he used to teach chess), and with the United Nations Association of Western Washington. Andrea was up visiting and I bought another car for her that turned out to have belonged to another member of our church, Donald Taylor, who lived on Guemes Island. By this telling, Joshua has been through at least two more cars: a little red Honda he abandoned in Vancouver and a 90's Buick Le Sabre I also bought him. Recently, the tranny went out on it for the second time and Andi gave him the car I had bought for her and I to get around with, an 80's Le Sabre that Josh now uses for work, etc. Her insurance was much more expensive than his, anyway.
Sometimes I wonder if people who fix cars do it wrong deliberately.
When the MacCauley's lived next door, he used to play banjo and they loved boating. He entertained at my 80th birthday party at the senior center when it was just across the street in the basement of City Hall. He dedicated a song to me. Over the years, they were very good neighbors and had beautiful roses too. When Sally Hill became the new director of the senior center, I went to report something I had seen on tv the night before. We were having our excercise class that I had helped start and none of the other gals had seen that program. (I also used to play in a senior band on the washtub bass drum) See the rest of the story in the next chapter.


CHAPTER 12

ART SHOWS




I went across the street to the senior center and straight to Sally's office. I told her that, on the Current Affairs program (or was it "America's Most Wanted?"), they were talking about a man suspected of murdering a young girl in Las Vegas and, when they showed a film of this man, I saw it was the same man we had just voted, on the recomendation of the mayor, to give several thousand dollars to for a project he was going to do for a study about a new center. It seemed he and the mayor had been friends and he had come here ostensibly looking for work.
How he talked us into giving him this money in cash, I will never know, although I blame the mayor. I had a sneaking suspicion that this man had stolen some money missing from my purse when I had gone to the restroom and had left it behind on the table next to where we were having our exercise class. All hell broke loose when I told Sally my suspicions. She immediately closed her office and phoned her supervisors in Mt. Vernon. The man happened to be living in the same apartment complex as Martin's sister and she saw him packing up and getting ready to leave and, when the cops finally caught up with him in North Dakota, he was arrested and later convicted of the crime. He had about $7K left when they caught him. The Center never did get back their money, as it was kept for "evidence", but the publicity wound up generating more donations by far then we lost.
The mayor, sorry to say, only served one term in office.
Later, the Mt. Vernon supervisor only half-jokingly asked me if I was still watching the TV gossip shows. Digressing back to the time I bought my home on 5th St., it was kitty-corner from the senior center. Until I retired even from volunteering, I worked there. Then the center moved to it's present location next to the swimming pool and new day-care center the seniors didn't want but had to include to get the government grant money that helped to pay for the new building's construction.
The house I bought when Joshua was five had been partly restored by a young couple with children until they needed a bigger house. Although I only paid $32,500 for the house, the yard, back steps and front porch needed fixing. My neighbor, Dave Mooney, built me a new front porch. I paid Andrea and her boyfriend Patrick's brother to build a carport. I had a new furnace installed, and, when the back steps finally gave out after Martin had moved in, Andrea and Joe and Stuart came up from Mt. Shasta and designed and built a beautiful cedar deck in just one week! It was much nicer than the stairs I had gotten an estimate for and they charged me the same price for the work.
After having the back yard landscaped and graveled (where Andrea had a huge garden the first year we lived here when Joshua was in kindergarten,) so we wouldn't have to mow the lawn, and, doing the front myself, it was quite a nice place to live.
The house, I know, is over eighty years old, because one of my uncles or cousins built this house and the house next door. I remember going to a birthday party when I was real young and eating an ice cream cone at the house next door, at Wiley Perry's house. All of 5th St. is commercially zoned and the miniature train exhibit is right next door downstairs. they are openb to the public on Tuesday evenings.
When I first moved in, there were 69 cats I counted at one time in my backyard! The neighbors next door and across the street and across the alley used to feed the wild cats and there was a huge old brick building, too, across the road where they lived and the mechanic there fed them. that building is now gone, torn doan and made into a parking lot. They were breeding under the places across the alley too and some were sickly looking.
I finally asked Marie, the dogcatcher, what to do and she arranged to get me a trap. I couldn't seem to get it to work and my brother, Les, made one that worked real good.
Over a two year period, I caught most of the cats and would release them out in the country away from town. When Mary Lou and I had planned a trip to California, I decided I'd caught the last one I would ever catch. I knew the trap had been sprung, so I went out to Mt. Erie, lifted the trap door and, when the cat didn't come out, I shook the trap and out came a baby skunk! Wow, what a smell! I got rid of the trap and never tried to catch another cat. We made our trip to California but the smell lasted about six months. However, we had a lot of laughs over the incident.
In August, Andrea and her kids came up for the Arts Festival from California and they all had a good time. They brought Gerta and two kittens who had been raised with dogs and they all went to Orcas Island and hiked Mt. Constitution. The kittens would hike with them just like the dog and they even have a video of her nursing them (she was pregnant) while they were in line for the ferry. It was merely coincidence again, but on the way back they had to wait for the last ferry as the one they wanted was full and the children played hide and seek in the park by the Orcas landing while there was a full lunar eclipse and Hale-Bopp the comet was visible shooting also across the sky.
They returned again to California. When Halloween came, they came back for another visit, this time with Gerta and five puppies and an old trailer. The next door neighbors, the MacCauleys, were very upset and threatened to call the police. Their friend , Fred Kefgen, let Andrea put her trailer out on the land where she had lived in a teepee and where her youngest daughter was conceived. Then I put a free ad in the local paper for the puppies and the response was absolutely amazing! The puppies were snapped up in two days. They were beautiful mixed-breed Golden Lab puppies and Christmas was coming soon. One dad begged us to hold a puppy for him as he had promised his children a puppy for a long time and never seemed to be able to get one. They had a nice little farm. We had lots of food as Andrea was going to the Food Bank regularly and had signed up for the Thanksgiving and Christmas boxes. Joshua took his sisters to several movies. Andrea needed a computer, so we went to Sear's and I bought her a Compaq that was on sale and Joshua set it up for her in the basement.
Later, after New Year's Day, she tied all the bikes on her van and returned to Santa Cruz. She decided to give the trailer to Fred. She calls me once a week and is having her poems published. Joshua has some of her talents, as he wants to write stories and reads voraciously like his mom and both their favorites are science fiction stories. He has a large trunkful of books in the basement.
Andrea called a few days ago (August 2000), to ask if she could use my Sear's charge account to buy the girls some underwear, bathing suits, etc. and, since Christy's birthday is in August, I said they had permission to spend $200. Andrea is still trying to get funding to attend some poetry contest back East.
Clyde brought me a cooked crab last week. Fishing season is open and his son, Tim, is out trying to catch some salmon, although the runs are pretty slim compared to when I was growing up, probably because of logging and pollution. Tim is a very good fisherman and also liked to hunt every year with Clyde. They would go East for elk or even duck hunting. Often, when Andrea's dad was still alive, Clyde would take Andrew on fishing trips. Andrea remembers an overnight fishing trip she went on with her Uncle Clyde and her dad. She was about ten and they were headed for Strawberry Bay to anchor for the night so they copuld get an early start with fishing in the morning. As they cruised along, an Orca paralleled their course for almost an hour and Andrea was enchanted. Andi felt that the orca was her special friend and that somehow she knew they were about the same age. Then she made the mistake of not falling asleep before her dad and uncle and she tossed and turned all night listening to their alternate rounds of snoring. That was a long time ago. It is funny how, the older you get, the harder it is to remember what happened only last week while things that happened long ago become suddenly clear again as if but yesterday the experience was etched in memory.
Next week is the annual Eagle's salmon barbecue. Hattie just called to remind me.I go almost every year and we attend the free Thanksgiving feasts there toghether almost every year. All the girls are now living with their brother over by 40th where he is buying a house. Andi is in Flagstaff helping Fred out on some projects. The year is 2004. Here ends Chapter 12.

CHAPTER 13

SALAD AND EXERCISE:

THE KEYS TO LONG LIFE AND HEALTH




I claim a salad a day, vitamins and lots of exercise as the key to long life and health. I still walk several miles every day, when the weather permits. Anacortes is a great place to live! Bob Legan sent me 3 postcards from Vermont and Massachusetts where he visited some of his family for a month. He said he would call me to go out to coffee when he got back. He was trying to decide where he was going to live when he sold his house at Skyline. He's thinking it might be Vermont, No. California or maybe Florida where some of the widows of his ex-Marine buddies live. I waited all day Saturday for Joshua, who said he would pay me back the $33 I paid for his car license. I think I will call him "No show Josho", as this is the umpteenth time he has done this to me. I got a phone call from my cousin, Jim Senff, in Arlington. He said he and his wife and some friends were coming to the Arts and Craft Festival and he said they would be here by noon on Saturday. He wound up coming over to visit me by himself, as his wife was meeting someone else, and we spent the afternoon together seeing the attractions of the Art Fair. He was the youngest of three brothers, the oldest of whom had died. We really enjoyed our visit! He said he would come and get me and take me to see his new home in Arlington that he has up for sale for $360,000. It has lots of bedrooms and is close to hospital and schools. Now that all of his children are grown and have families and houses of their own, his wife and he want to buy a smaller home. He retired from being the manager of the local Copeland Lumber Co. His family is religious, being members of the Assembly of God Church, as were his parents. He is 74 years old and his wife told him she would never remarry if anything happened to him as she would probably enjoy just "doing her own thing." I told Jim about the time I threw a rock at his older brother, Gene, when he was teasing us and it struck his front tooth, breaking it. He said he had always wondered what had happened to that tooth. A family feud began over that but did not last too long. In July, 2000, having trouble with my eyesight, I decided I would try for a stronger pair of glasses. Dr. Chambers at the eye clinic in the local hospital gave me an exam but decided he couldn't help me. I had never had cataracts or glaucoma, but I had macular degeneration, the same thing that caused my sister to lose her eyesight. Zinc, selenium, eating spinach twice a week at least (I have always eaten lots of salads), and now they are saying lutein (it is already in the vitamins I have taken most of my life), are the keys to keeping one's eyesight as long as possible. the doctor called me back to tell me I would not be able to benefit from laser surgery because the blood vessels behind my eyes were "too worn out" and I would have to get along as best I could. I would just have to live with it as new glasess would not help. Well, your parts have to wear out eventually, I guess. I can still watch TV, which one of my friends can't see anymore, and read if the print is big enough. So, what the heck, will count my blessings, as my legs are still holding up and I have always loved to walk, as I still do every day. I have a moderate hearing loss, but not enough for a hearing aid. I just have to say "Huh?" a lot. I was awaiting a visit from Jeff Golden, who phoned from his place in Boulder Creek and said he may be up this way from Santa Cruz. The last time I saw him was in 1994, when I came to his place for a visit when Andrea and the girls lived there. We have talked on the phone a number of times since then. Andrea says he wants a mom, as his mom passed away quite a while ago. He and Andrea were quite close friends at one time and were even engaged to be married for almost a year, when Jeff decided he could not take on responsibility for all her children. She planted gardens and lived on his land off and on for almost four years. Jeff called and decided he will not be coming to WA after all.

Joshua finally showed up and picked up his new license tabs. He said he was coming over Sunday to take me out to breakfast. Since I wrote this, Joshua is buying a home I co-signed for over on Broadview Dr. near 40th. He has all the girls living with him, except for Olalani, who is now 18 and is visiting her friends in Santa Cruz so she can help them with their babies that she has helped raise since they were born. He has put Hope and Christy and Jessica in regular school for the first time in their lives, as their mom was homeschooling them up to now. She is living here with me where Joshua lived downstairs when he was in high school. She is enrolled in a Master's Online course with Grand Canyon University in AZ. In two years, she will have a Masters of Education in Instructional Technology. She took out a Safford loan for the first time, so she would have some income to afford her books, computer and tuition. She had to give Joshua her 1988 Le Sabre I bought her, as his tranny blew up on his 90's Le Sabre for the second time and it was not worth fixing. I had bought him new tires for it, too! He needs it more than she does, as he works in Mt. Vernon, 20 miles away. Another update: I sold half of my stocks I was leaving to Joshua and bought him a 2003 red Ford Focus four door! He picked it out and his friend at Nissan just happened to sell it to him when we all went looking together. He gave his mom back her old car. I finished paying for it when Andi ran out of money (she was paying about $41 dollars a month). It was under $900 for the whole course. She takes her tests online or on the phone. She liked it and paced herself to graduate with a high school diploma in only three years. This is the end of my memoirs.

Update to the last entry. This is March 22, 2005. I am going to be 94 the day before Easter this weekend. Uncle Clyde just died. He turned 97 last month. There was a big memorial service for him on Guemes Is. and Bruce Senff and his wife, Debbie, and his sisters, Trudi and Vikki, all came, along with Tim and Sally, his son and daughter-in-law, and Gina and Sarah, his grandchildren. Gina has two children of her own and works downtown in Anacortes. It was a good ceremony with lots of treats and sweets! Joshua and his sisters, Hopi and Jessica, also came along. We will go out to eat at the Royal Forks for my birthday on Saturday and then I am baking a turkey Sunday for them to take home for Easter dinner. Andrea has just completed a year-long online course to obtain a Master's Degree in Education in Instructional Technology at Grand Canyon University and is going to Walden University online for a Phd. in Education and Leadership, starting in June! In the words of one rock and roll song: "What a long, strange trip it's been!"

Thanks! Clara Olive Bowe

Uncle Clyde just passed over a couple of weeks after his 97th birthday on Feb. 26th. We had a nice memorial service with almost a hundred poeple for Uncle Clyde on Guemes Is. Tim and Sally and Donna Senff-Mata just discovered my memoirs online and Andi is sending them a link to the rest of these chapters that Andrea is going to charge everyone else for!

Happy Easter!

2005!

I am now 94 years old, with five grandchildren.

Addendum:

I am now 97 years old and still going strong! I am still living at home with my daughter and one grandchild downstairs, who, at 16 got her GED and is thinking of attending college level film school that her mom is starting. Her mom, Andi, is in her third year of a five year Ph.D. program at Walden University online in Education & Leadership, Self-Designed, after returning to formal schooling in 2004 at Grand Canyon University online, where she obtained in only one year a Master's Degree in education, specializing in Instructional Technology, with an A average! Congrats!

The grandchildren are 14, 16, 19, 22, and 30. Joshua has a good job with Shell oil, Olalani is a nanny and attending early childhood education classes in CA, where Christina has moved and is looking for a job. Jessica is going into eighth grade. Everyone is doing and well and I pray every day the rosary for everyone. The state of the nation may finally change from corporate sponsorship of greed for guns, oil, and drugs to a more compassionate way of acting based on the Law of the 'Seventh Generation' where all decisions by wise persons consider the needs of the fourth to the seventh generation to come. It is Andrea's theory that we have not had this protection for the environment and the generations to come since the men wrote the constitution as a three-part rather than a four part balance, leaving out the Council of the Grandmothers who really made the decisions for the Iroquois tribes. Will compassionate democracy once again rule, if Obama is elected? Only time will tell, but one person can make a difference!

"THE BEST VACATION" by OLALANI BOWE
PHOTO GALLERY 7 FOR THE MEMOIRS OF CLARA BOWE