YAHWEH Communicant
HOME
Yahweh
CONSONANTS OR VOWELS?
Baal Gad
YAHWEH Transliterated Scriptures
YAHWEH SONGS
Yahweh Communicant
ALL Nations
LAW Links
PRIDE
A License To Sin
THE FAITH
Redemption
SABBATHS
Sacrifice
Unclean
WOMEN'S SECTION
Children & Young Adults
TEMPLE MOUNT LINKS
Qodesh Garments
ALLAH
CULTS
CULT DEFINED
Peace Page
OH HELL!
Something Fishy
YAHWEH SURF LINKS
Trinity Links
BIRTHDAY CELEBRATIONS
Pagan Holidays
SATAN CLAWS
News Links
LANGUAGES
Jewish
LOST TRIBES
Cross
STAR
Computer Helps
DISCLAIMER: As mentioned on my other web sites and pages, I do not espouse to all of the beliefs expressed on the reciprocal links I have provided here. My web sites are a venture into the pros and cons of diverse aspects of religious beliefs. I leave it completely up to each individual to decide what is truth and what is not. I am also not responsible for any cost or donation purchases that are made through these links. These reciprocal links are purely for educational and research purpose only. Please view these links at your own discretion.
Serenity Nazarene Congregation
Member of Australian/New Zealand Directory of Torah Observant Fellowships
FEATURE LINKS
Would you like to be a feature link at the top of this page?
E-MAIL ME with your request and I will get back to you ASAP.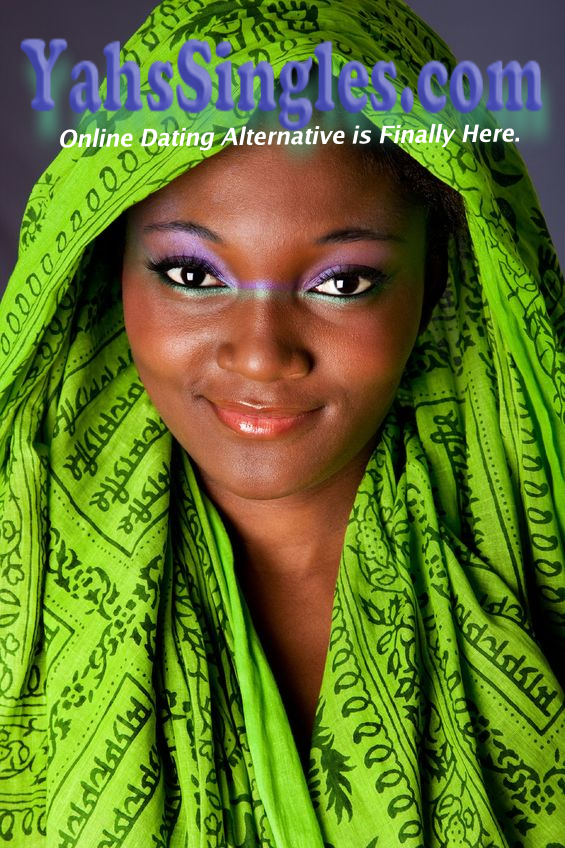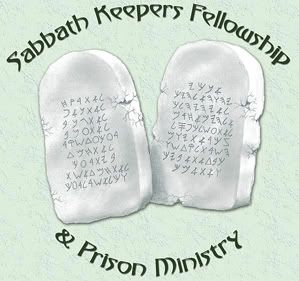 Lunar Sabbath Fellowships Around The World
SHALOM ASSEMBLY OF YAHWEH
Fellowship Links
The Hebrew Israelite Directory
Are you studying the Hebraic Roots of Christianity?
Hebraic Heritage Ministries International desires to form a data base to network people all around the world who are studying the Hebraic Roots of Christianity. We now have members from all 50 states in the USA and over 55 foreign countries !! By linking up with us, you will be networking with other people around the world who have our same heart. Hebraic Heritage Ministries International is associated and has contacts with other ministries who are teaching the Hebraic roots of Christianity. By linking up with us, we will help you find resource materials to aid you in your study as well as help you locate people in your area who are also studying the Hebraic roots of Christianity !!
Evangel OutReach Chats
FELLOWSHIP
HisTorah4U.com
ULTIMATE CONGREGATION DIRECTORIES OF MESSIANIC & SABBATH KEEPING GROUPS
THE ASSOCIATION OF MESSIANIC CONGREGATIONS
MEMBERSHIP DIRECTORY
The Messianic Times
Congregational Directory
Petah Tikvah
Messianic Directory
Community Connector
Find Messianic & Noahide Communities
Torah Study Groups
Around The U.S.
Feast Goer
...bringing Feastgoers together
South African Fellowships
LETTER TO THE FAITH
REQUEST FOR HELP
The Faith (6/12/02)
India Fellowship
Elder D. Syam Babu
Assembly of Yahweh
Bapujipuram
Penugonda - 534 230
W.G.Dt., A.P., S. India.
Assemblies of the Living Elohim
India
NAME: SRIKANTH
SURNAME: MYLABATHULA
CITY/TOWN: NARSAPUR
DISTRICT: WEST GODAVARI
STATE: A.P.
COUNTRY; INDIA
Trinidad
Assemblies of Yayweh
32 Eastern Main Road
San Juan, Trinidad - (868) 674-2287
Africa
GAUTENG:
Johannesburg:
Beit Maschiach (House of Messiah) Contact person: Lindsay Christie
Address: 70 8th Avenue, Orange Grove, Johannesburg
Tel. (011) 640-6223
Postal Address: P.O. Box 9037, Johannesburg, 2000
Contact person: Gary McDonald garymc@iafrica.com
Tel./Fax 011 – 855-3987
42 Socratis Road
Ennerdale Ext. 3
1830
Contact person: Wilhelm Wolfaardt Wilhelm@messianic.co.za
Tel. 011 465-5273
Fax. 011 465-5420
Glenferness (Midrand)
Contact person: Pieter & Naydene Liebenberg naydener@yahoo.com
016 366 1544
Henley-on Klip (Midvaal)
WESTERN CAPE:
Cape Peninsula Fellowship Contact person: Joe Arends
Tel. (021) 905-3195
Please phone for address.
Bet El Messianic Study Group Leader: Johann van Rooyen
Assembly address: Bet El-Hall, Neethling Street, Strand
Tel. (021) 843-3820
Fax (021) 843-3901
Are You Looking For Fellowship?
Shalom Everyone. I wanted to help bring single brothers and sisters together for fun and fellowship and who knows maybe even more! :D
List Your Congregation To the Following Links
Messianic Congregations
Fellowships
Get Listed!
Fellowship Finder
Yahshua's Sabbath Tabernacle Discussion Thread
Paleo Times
- Yahweh's Word From Ancient Times - Fellowship is important for proper worship of Yahweh. We worship together to help one another learn and live the life that Yahshua Messiah lived. The following list (link) is to help make contacts for fellowship and study. Although these links point to believers in Yahshua Messiah their views may not be in agreement with Paleo Times. Please be watchful!
Listings at EliYAH.com
- This section was created so that believers of like faith can find one another. It is a list of individuals seeking fellowship or groups that have placed a listing in this section so that others can contact them (usually via e-mail).
International Fellowship List
CHRISTIAN FELLOWSHIP FINDER
CHAT ROOMS
I, the webmaster of this site frequintly visits the following chat areas: "My YAHWEH Chat" and Eliyah Chat (Room - '#1 Messiah') @ eliyah.com.
My "Yahweh Chat" Room
OTHER CHAT ROOMS
DISCLAIMER: The webmaster of this site does not espouse to all the beliefs and views that are expressed, nor to the contents of the following chat rooms, discussion forums, message boards, and etc.
EliYah's Chat
#1 Messiah Room
RESTORATION OF TRUTH
Chat Room
Seventh-Day Adventist
Chat Page
JEWS FOR JESUS
Chat
FORUMS & MESSAGE BOARDS
Remnant of YAH
Forum
My "KNOW YAHWEH"
Discussion Forum
My "YAHWEH NISSI"
Delphi Forum
OTHER DISCUSSION FORUMS & MESSAGE BOARDS
TOPICS OF INTEREST
If Under Law why not Rebuild the temple?
4Yah Forum
TORAH LIVING
Forum

The beliefs expressed on these forums are not necessarily my own. EliYah
Open Forums
Remnant-relevant Discussion Sites
Yahweh (YHWH) Forum
Discussion forum for both Judah and Ephraim
YAH'S WORD
Forum
LEAVING BABYLON
Forums

FORUM
TORAH RESTORATION
Message Boards
FELLOWSHIP FORUM

TORAH OBSERVANT ISRAEL
Discussion Forum
SALTSHAKERS
Messianic Forum
LO-AMMI

TZADDDIKIM
Discussion Forums
Kol HaShofar
Sound of the Shofar - Discussion Forum
Him Within
Community Forums
The Church of Yahweh
- This is a forum about discussing the Mysteries of the Universe, the Essence of our Faith, the truth about what we've been taught, and what is real...
FORUM
Qumran Forums
The Place to Find Enlightning Conversation and Sometimes Even Deeper Understanding
Aaa Plus
Message Board
DOMAIN FOR SALE
JEWS FOR JESUS
Discussion Forum
RELIGION FORUM


Biblical Greek Discussion
Temple and New World Translation
of holy scriptures?
Temple and NWT
of holy scriptures?
Re: Yahweh
added to OT?

CHRISTIAN FORUMS
OUR CHURCH FORUMS

FORUMS
Christian Forums
Uniting All Christians As One Body
Christiansareus Discussion Forum
MHI Ministries Discussion Forum
GUEST BOOK NOTE: You have the option of viewing and signing my Bravenet guest book which a has a questionaire or viewing and signing my Dreambook guest book or both.
Read my Dreambook guestbook!
Sign my Dreambook
Navigation by WebRing.