YAHWEH SONGS
Links Undated: 6/10/2011

MY FAVORITES Singing Praise to YHWH
Worshiping the KING of Kings
TEENFORYAH
The Name of Yahweh by Sue Chick

Sue Chick Web Site

Kingdom Come (Original Song)
My Godtube Channel

END OF FAVORITES PSALMS
Is My Favorite Book Of The Scriptures
HOME Yahweh CONSONANTS OR VOWELS? Baal Gad
YAHWEH Transliterated Scriptures YAHWEH SONGS Yahweh Communicant ALL Nations LAW Links PRIDE A License To Sin THE FAITH Redemption SABBATHS Sacrifice Unclean WOMEN'S SECTION
Children & Young Adults TEMPLE MOUNT LINKS Qodesh Garments ALLAH CULTS CULT DEFINED
Peace Page OH HELL! Something Fishy YAHWEH SURF LINKS
Trinity Links BIRTHDAY CELEBRATIONS Pagan Holidays SATAN CLAWS
News Links LANGUAGES Jewish LOST TRIBES Cross STAR Computer Helps
DISCLAIMER: As mentioned on my other web sites and pages, I do not espouse to all of the beliefs expressed on the reciprocal links I have provided here. My web sites are a venture into the pros and cons of diverse aspects of religious beliefs. I leave it completely up to each individual to decide what is truth and what is not. I am also not responsible for any cost or donation purchases that are made through these links. These reciprocal links are purely for educational and research purpose only. Please view these links at your own discretion. FEATURE LINKS
Would you like to be a feature link at the top of this page?
E-MAIL ME with your request and I will get back to you ASAP. Ginger Marieyah
SOUNDCLOUD TheGingermarie Channel
YouTube His Qodesh Name
Shalom, my Hebrew name I took is Baruk Hakkerem.
The Father put this song in my heart in 2011 after I came to the truth about His set-apart names and how important they are to Him. I try to sing it to Him at least once every day and I feel it blesses Him, I know it does me. Miriam's Cup
Passover Songbook The Noah Song
By Luann Avalos
This song recorded during the Night of Special Music at the Feast of Tabernacles in Perry, KS.
Yahweh ben Yahweh
Musi Samples
EliYAH's Message
Free Music Yahweh - Ryan Biracree
You say you're a loving god but
we all know you lie
If you're such a peaceful god
then why did so many have to die?
In your glory
the blood has rained down
upon the land
In your glory
you ran rivers red
with the crimson blood of man
and I just can't understand
I was young and I thought
you loved us all
In my ignorance
I thought we had caused the fall
But now I wade
through all the blood you've spilled
I hear the voices
of everyone you've killed
In your glory
you rained blood
upon the land
In your glory
red rivers ran
with the blood of man
and I just can't understand
Did you create us
just to take our lives?
Did you give us goodness
only to connive and
deceive us into thinking you'd
receive us
love us
now I know you live to
kill us
In your glory
blood rained down
upon the land
in your glory
rivers ran red
with the crimson blood
of man
and I just can't understand
Why are your sheep
so blind to your injustice?
Out of jealousy
and hate
they rape
and pillage thousands
whose blood from which you drink
blood of children
flesh of woman
bled and cut for one
god to appease
as a man who's seen
so many die
all I ask is for an answer
please
please
For your glory
you rained blood
upon my land
For your glory
you bled my fellow man
and I just can't understand
and I just can't understand Songs By The Congregation of Yahweh and the renowned Covenant College Singers. The King's Banquet Ministries
Songs Of Faith In Yahweh and Yahshua
The Official House of Yahweh (Abilene, Texas) Site's Playlists
@MySpace
FOR HIS NAME MUSIC

"Reppin The Hebrew Roots Of the Christian Faith"
Praise Yahuwah MP3
FROM HIS TAIL TO HIS SNOUT
He was made for a scavenger, Yahweh says he's unclean.
And what else can we find so filthy and mean?
"Eat not his flesh, nor touch his dead carcass,"
For with sin and disease it surely will mark us.
Oh yes, my dear brother, Yahweh's word, it is just,
Still they eat the old greaser, yes, eat him they must;
Yes, the dirtiest of beasts they will not be without,
So they eat the slop eater from his tail to his snout.
They would be better off if they obeyed Yahweh's command,
And ate vegetables, fruits, and the grains of the land.
They pray long and loud, they jump and they shout,
Still they eat the old brute from his tail to his snout.
How they sing "Happy Day," and talk of love all divine,
Then like vultures they feast on the dirty old swine.
They might shun many ills and diseases, no doubt,
By discarding the hog from his tail to his snout.
Author Unknown & Revamped By Franklin Eugene Rhoads (Frank4YAHWEH)
Also see ANOTHER VERSION OF THIS POEM and an enlightening response from a returning missionary (island China) Baptist minister.Also see my web page Unclean? Free MP3s Search Engines The Following Link Is My Favorite
Because Of Uninterrupted And Easy Download
How to Download Music Off the Internet To Your MP3 Player
Free Music Download Site Reveals How to Download Music Legally

MP3 Hunting BEE MP3 MP3 Fusion Yahweh Reigneth

Search and Download More Music Free

Needtobreathe - Signature Of The Divine (Yahweh)



Sing To Yahweh
Over 100 Original Songs Dedicated To Yahweh And His People Free To Download
@Congregation of Yahweh - Google Pages
Traditional Karaite Music CD
Performed by the Ashdod Choir
Our God, He lives forever
He reigns in power and love
Let earth bow down before Him
For He is exalted
We look to Yahweh, Yahweh
Forever Yahweh, Yahweh
Our hope is God Almighty
His love is greater than all
Lift high the God of heaven
Give all the honor
We look to Yahweh, Yahweh
Our hope is Yahweh, Yahweh
CHORUS
He shall reign forever
He shall reign forever
He shall reign forever and ever
Our God
06 Yahweh.mp3 - Hillsong
[MP3] Yahweh - Team Strike Force No 'Yahweh' In Songs, Prayers at Catholic Masses
Songs: 1 2 3 4 5 6 7 8 9 10 11 12 13 14 15 16 17 18 19 20 21 22
The Naylor Family Band
Yahweh Ministry In Yahshua
Listening Room
House of Aaron - Media
Musical offerings involving members of the House of Aaron
Search: "Yahweh" @

Yahwah Ministries
Music Page
Sabbath Songs
Abundant Praise Band
The Team Captain Meet's the Prophet Yahweh.
Part One
Part Two
ELOHYMNS
@
Jackson Snyder
THE BLOWING OF THE SHOFAR ON YOM TERUAH
And an easy true name Shofar Service
Jackson Snyder, September 23, 2006
From The Nation Yahweh
[LYRICS] He Is Yahweh Lyrics By 1000 Generations
[PDF] Lyrics & Chords
1000 Generations Web Site
[MP3] Saved And Sanctified - Yahweh Shammah & Other MP3 Downloadable Songs By Jessica Martin
The Official Jessica Martin Web Site
Yahweh
- Rev. James Moore
[MP3] "Yahweh" And Other Songs
By Georgette Atsedes
Yahweh
- Nicholas Ward
Yahweh
By John Two-Hawks
John Two-Hawks Web Site
Yahweh
- Symphony In Red
Christian Folk Music
NEW!

[LYRICS AND CHORDS] Yahweh - By Andy Parks


Carroll L. Page
What is a Psalm?
The word, 'psalm' is an old English word meaning (From Merriam Webster):
Middle English, from Old English psealm, from Late Latin psalmus, from Greek psalmos, literally, twanging of a harp, from psallein to pluck, play a stringed instrument
And is used the translate the Hebrew word, mizmor (transliterated to English), meaning (Strong?s H4210): properly instrumental music; by implication a poem set to notes: - psalm.
H#4210 is derived from H#2167, zamar (transliterated) meaning: A primitive root (perhaps identical with H#2168 through the idea of striking with the fingers); properly to touch the strings or parts of a musical instrument, that is, play upon it; to make music, accompanied by the voice; hence to celebrate in song and music: - give praise, sing forth praises, psalms.
Properly, then, a psalm is a poem that is sung or recited to the accompaniment of a stringed instrument. Other instruments may be used, Psalms 150 lists: trumpet (shofar), psaltery (form of harp), harp, timbrel (tambourine), and organ (a reed instrument?pipe), but a psalm is not a psalm without a stringed instrument.
One form of the harp, the kinnor, or lyre, as described by the book, Illustrated Manners and Customs of the Bible:
A smaller lyre (kinnor) was considered to be the most sophisticated instrument. Its shape and number of strings varied, but all types of lyres produced a most pleasing sound. The lyre was used in secular settings (Isa. 23:16), but was welcomed in sacred use too. It was the instrument David used to soothe King Saul. Generally, this ?little lyre? was played by stroking the strings with a plectrum, much as a guitar can be played with a pick. However David seemed to prefer to use his hand instead (1 Sam. 16:16, 23; 18:10; 19:9).
In Scriptural times, the people did not use intricate melodies and their instruments provided rhythm rather than melody.
HOUSE OF HARRARI

Levite Made Biblical Harps
WORSHIPMUSIC.COM

Enter 'Yahweh' in the search query at:

YAHWEH MUSIC
Oracles of God

Holy Name Assembly Songs and Prophecies

Sacred Name Music CDs
Joy In The World

"Sunny On Organ
Orignal Music & Song By Sunny and The Holy Spirit!"
Come to His Holy Mountain
Worship Him El-Shaddia - Midi
Shout To The Lord
Midi
THE TABERNACLE OF YAHWEH
Yahshua The Seed Of Life
Messianic Music
SONGS FOR YAHWEH
- This is a site that is dedicated to the praise and worship of Yahweh.You will find music you can download and listen to,...
EliYah's Home Page - Music Section
- These songs are now available for download.
SONG HARVEST
- Order or listen to professionally recorded songs using the True Name!
Also listen to music and chat.
Type in: '!rm' (minus the quotation marks) when you are in the chat area. A special program is needed to listen to music. Please contact webmaster Eliyah for information.
SONGS OF PRAISE
CD 1 & 2
CD 3 & 4
- Yahweh's Assembly In Messiah
Praise Music
- Yahweh's Restoration Ministry
Congregation Songs
Congregation of YHWH - Panama City, Florida
Thomas "Arkie" Hobbs' Songs
W/Sheet Music & Guitar Chords
Yahweh's Feast Days Site
Music Ministry Tapes
Hymns From New Covenant Church of God
- B'rit Chadashah Assembly of Yahweh
MP3s, Videos & Song Lyrics/Guitar Chords
Yahweh
Shawn McDonald
LYRICS/Guitar Chords

Tree63 - Look What You've Done(Lyrics)
(Guitar Chords)
He Is Yahweh (Lyrics & Guitar Chords)
Written by: Dean Salyn
I Just Know
- Disciple
I Need You - The Swift
by JOSH BALES
My heart is restless in me My wings are all worn out I?m walking in the wilderness And I cannot get out
I need You, oh I need You Blessed savior come I need You, oh I need You Fill the every longing of my soul
Oh how I need You Lord I need Your perfect word With tearful eyes I see The sin that I afford I need to weep and pray For all the thousand ways That I have failed You just today
And my bed is soaked with sadness My sadness has no end A downward spiral of despair That I keep falling in
I need You, oh I need You To You my soul shall fly I need You, oh I need You Yahweh how I love you more than life
Your silence is like death to me So won?t You hear my desperate plea
Today my soul is soaring Way over mountains high Though I can see the valleys They are all just passing by Its not that I am stronger Look at my feeble wings But I've been lifted higher Yahweh?s lifted me in His own strength
Oh how I love You Lord I love your perfect word With tearful eyes I see The God who always will endure Now I will celebrate For all the thousand ways That you have shown me grace
And made my heart in grace to stay You made my heart in grace to stay Lord, make my heart in grace to stay I need You, oh I need You
Guitar Chords
[LYRICS] Exalted (Yahweh)
Chris Tomlin
Interpretations Of the Song 'Yahweh' by U2
Song Meanings
http://www.muorji.se/U2MoL/HTDAAB/yahweh.html
http://www.lyricinterpretations.com/lookat.php/bands/u2/2d04d9616c66ca9
"Yahweh"
The title is the name of God given in the passage quoted for "All Because of You," "I am who I am."
"A city should be shining on a hill" -- Matthew 5:14: "You are the light of the world. A city built on a hill cannot be hid." (submitted by Robin)
http://www.atu2.com/lyrics/biblerefs.html
Q.
As a Bible scholar and translator, do you think Bono has run afoul of Hebraic tradition by singing the song "Yahweh"?
A.
The only people I think who would be offended by that are the Orthodox Jews, because they normally don't use the name, out of reverence. But I think that now, because the word has been used much more by scholars, preachers, and others, I don't think it's surprising. Outside the Church it might be a surprising word because people haven't heard it. The way he uses it is as an invocation. The genus of the name, Yahweh, is that it is not a noun, it's a verb, and so you can't objectify a verb and therefore you can't make an idol out of it. It is most naturally understood in the vocative, as an address. A name is that way, as an address. The Bible has a lot of metaphors for God but Yahweh is the unique Biblical word for the Presence -- the One who is present to us and we have to be present to Him. I thought the song "Yahweh" uses the word in a way that partakes of its genius, its uniqueness. It's a personal address: "Yahweh, Yahweh." He's not talking about God, he's talking to God, or calling out to God.
http://www.atu2.com/news/article.src?ID=4232
Download Mp3s by: Ron Belcher!
OTHER LINKS
The Song Of Creation
Cynthia's BlogSpot
Carl Klang, Music Ministries
Goddess Rosary,
Songs YHVH
Yahweh
- Words and Music: Bronwyn Graham -1999 Song of the Month
Vatican Exhibit
Rome Reborn
Click images below to enlarge
Psalterium David - et Cantica aliqua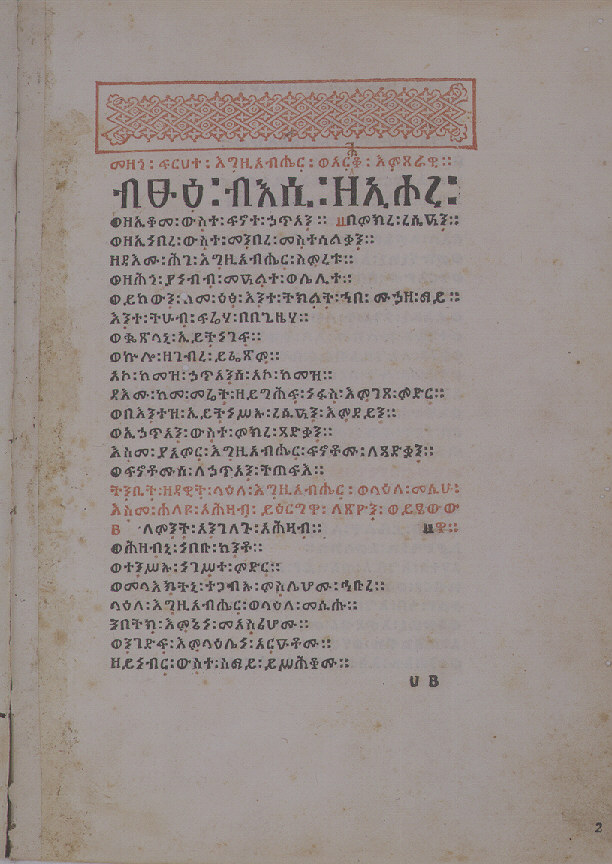 Ethiopic Psalter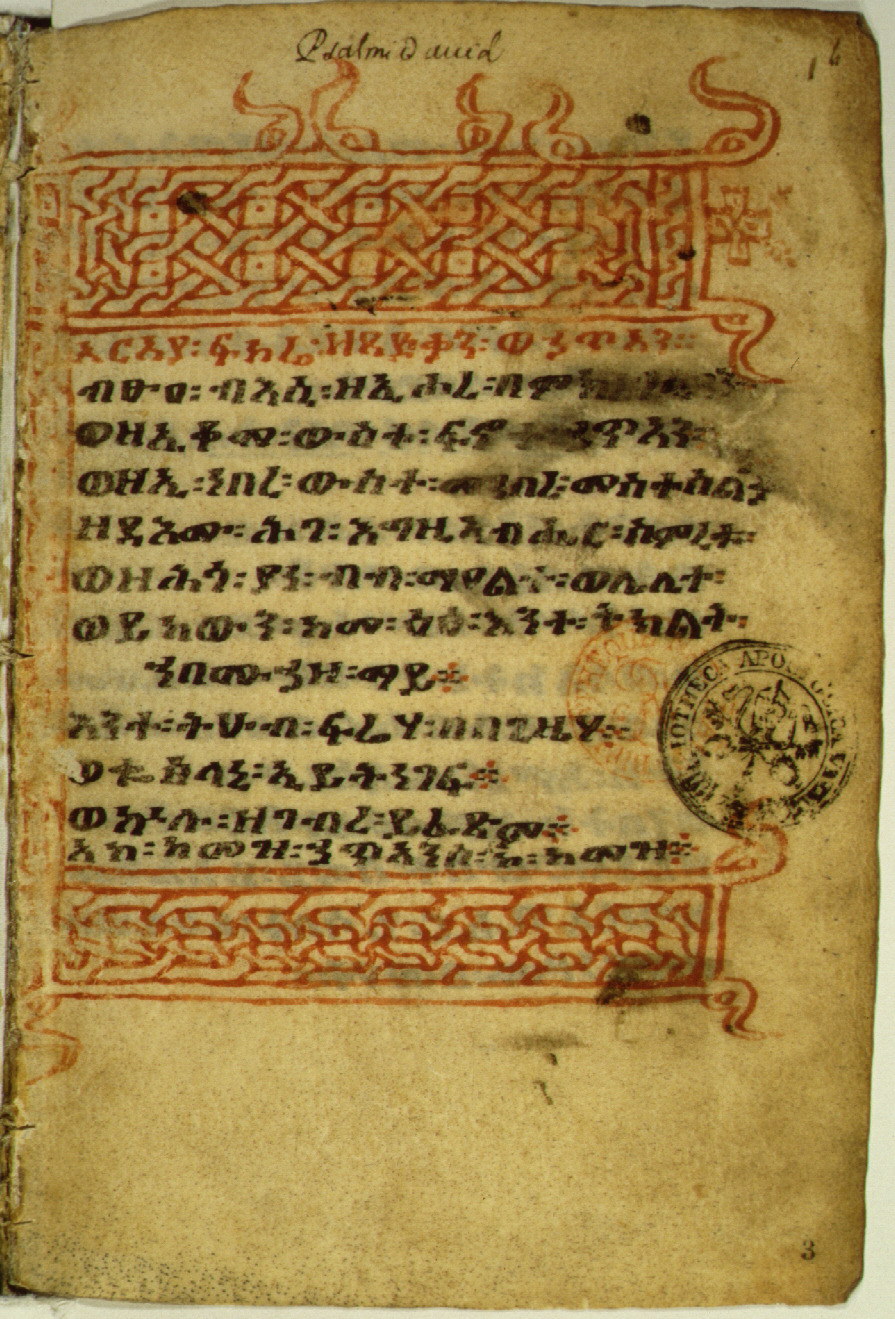 Yahweh
(1976) by Carl J. Marzocchi
CHRISTIAN
Bryan Sirchio

Yes, Catholics are Christians too!

That Fatal Kiss Music
JEWISH
Traditional Karaite Music CD
Performed by the Ashdod Choir
Listen To Song
Ta Shma
Ta Shma
MySpace
Jew Da Maccabi
MySpace
The Simcha Kanter Band
MATISYAHU
MIRI BEN-ARI
GUEST BOOK NOTE: You have the option of viewing and signing my Bravenet guest book which a has a questionaire or viewing and signing my Dreambook guest book or both.
Read my Dreambook guestbook!
Sign my Dreambook