Guestbook &nbsp&nbsp&nbsp&nbsp&nbsp&nbsp
Quotes A - I &nbsp&nbsp&nbsp&nbsp&nbsp&nbsp
Quotes J - Z &nbsp&nbsp&nbsp&nbsp&nbsp&nbsp
What's your favourite quote?
Quotes A - I



"I can't afford to waste my time making money."
Jean Louis Rodolphe Agassiz (1807-1873), Swiss naturalist, on being invited to give a lecture in return for a fee.


"Expect my visit when the darkness comes. The night I think is best for hiding all."
Walladan Bint Al-Mustakfi, eleventh century Hispano-Arabic Poet, daughter of the Caliph al-Mustakfi of Cordoba. From her correspondence in verse with the Arab poet, Ibn Zaydan.


"Quotes don't make people great, deeds do."
Valhir Arafea in 1714.


"O Lord thou knowest how busy I must be this day: if I forget thee, do not thou forget me."
Lord Astley (1579-1652), English Royal General, before taking part in the Battle of Edgehill.


"A man who has nothing to do with his own time has no conscience in his intrusion on that of others."
Jane Austen (1775-1817), English author, Sense and Sensibility.


"Only good girls keep diaries. Bad girls don't have the time."
Attributed to Tallulah Bankhead (1903-1968), US actress.


"The trouble with life is that there are so many beautiful women and so little time."
John Barrymore (1882-1942), US actor.


"As men
do walk a mile, women should talk an hour,
After supper. 'Tis their exercise."
Francis Beaumont (1584-1616), English dramatist, Philaster 11:4.


"One hour of right down love
Is worth an hour of dully living on."
Aphra Behn (1640-1689), English novelist, dramatist, poet, translator and spy. From the Rover V:I.


"Faith, Sir, we are here today and gone tomorrow."
Aphra Behn (1640-1689), English novelist, dramatist, poet, translator and spy. From The Lucky Chance act IV.


"Time is a great teacher but unfortunately it kills all its pupils."
Hector Berlioz (1803-1869), French composer. From Almanach des Lettres Francaises..


"Time that amnipotent effacer of ETERNAL passions."
Margeurite Blessington (1789-1849), Irish Novelist, poet and society hostess. From The Confessions of an elderly lady.


"What's a man's age? He must hurry more, that's all; cram in a day, what his youth took a year." Robert Browning (1812-1889), English poet, The Flight of the Duchess.


"Never the time and the place, And the loved one alogether!"
Robert Browning (1812-1889) British poet, Never the Time and the Place.


. "The most waste of all days is that on which one has not laughed."
Nicholas Chamford (1741-1794), French writer, Maximes et Pensees.


"The less one has to do the less time one finds to do it in."
Earl of Chesterfield (1694-1773), Enlish Statesman. From his Letters.


"Saville: Five minutes! Zounds! I have been five minutes too late all my life-time!"
Hannah Cowley (1743-1809), English playwright and poet. From The Balls Strategem I:I.


"Today is the first day of the rest of your life."
Attributed to Charles Dedarich, founder of a Californian self-help community for drug abusers and alcoholics.


"All my possessions for a moment of time."
Elizabeth I of England (1533-1603) on her deathbed.


"By working faithfully eight hours a day you may eventually get to be a boss and work twelve hours a day."
Attributed to Robert Frost (1875-1963), US poet.


"Life is a jest; and all things show it,
I thought so once; but now I know it."
John Gay (1685-1732), English poet and dramatist, My Own Epitaph.


"At 20 a man is a peacock, at 30 a lion, at 40 a camel, at 50 a serpent, at 60 a dog, at 70 an ape, and at 80 nothing."
Baltasar Gracian (1601-1658), Spanish writer, Jesuit priest, The Art of Worldly Wisdom.


"Life is just one damned thing after another."
Elbert Hubbard (1856-1915), US writer, A Thousand and one Epigrams.


"Whoever thinks of going to bed before twelve o' clock is a scoundrel."
Samuel L. Johnson (1709-1784), English author and lexicographer.


"Sir, I look upon every day to be lost, in which I do not make a new acquaintance."
Dr. Samuel Johnson (1709-1784), British lexicographer, Life of Johnson by J Boswell, vol IV.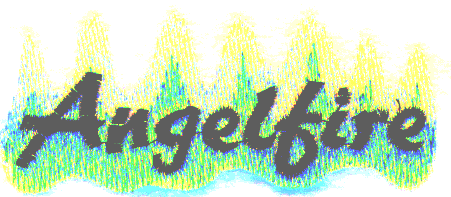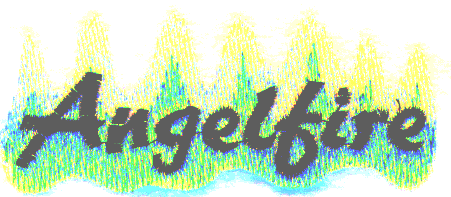 &nbsp&nbsp&nbsp&nbsp&nbsp&nbsp&nbsp&nbsp&nbsp&nbsp&nbsp&nbsp&nbsp&nbsp&nbsp&nbsp&nbsp&nbsp&nbsp

&nbsp&nbsp&nbsp&nbsp&nbsp&nbsp&nbsp&nbsp&nbsp&nbsp&nbsp&nbsp&nbsp&nbsp&nbsp&nbsp&nbsp&nbsp&nbsp
louiseward@yahoo.com