Joseph Hobbs 1785-1850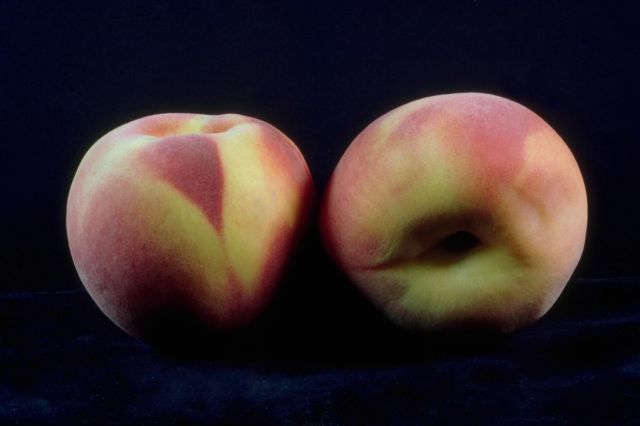 Joseph H Hobbs b. 1785 in South Carolina d. Aft. 1860 in Harrelson County, Georgia. He married 25 Jan 1807 Greene County, Georgia to Margaret Summerland b. 1786 in Georgia or South Carolina d. Bef. 1860





1803 Aug 23 Greene County, Georgia


Book BB pg 390 John Fluker of Greene Co. sold to Joseph ? of Greene Co. on 23 Aug 1803 for the sum of $2000 300 ac of land in Greene Co. known as Caleb Hobbs place and originally granted to Simon Beckcom and Lucy Whatley Recorded 7 Aug 1804



1807 Georgia Land Lottery Prize


202 1/2 acres Joseph Hobbs of Oglethorpe Co., GA Beasley's Militia District drew lot #81 District 25 Wilkinson Co., GA



1808 Oct 6 Morgan County, Georgia


Morgan Co. Superior Court Deeds Book B 1809-1811 pg. 110 George Varner of Morgan County to Joseph Hobbs of Greene County $140, lot 244 20th District Baldwin Co. 57 acres wit: M.P. Sharkey, James Hobbs
Oath of James Hobbs 9 Mar 1810
Ref: Some GA Records Vol. 9



1809 Jul 12 Morgan County, Georgia


Book A 1806-1809 p 265 Joseph Hobbs to William Harris of Morgan Co. $100 Lot 244 20th District Baldwin now Morgan Co. 57 acres. Wit: William Casey, John Fields, H. Carleton JIC recorded 21 Jul 1809



1815 Greene County, Georgia Tax Index


Robert Hobbs
Isham Hobbs
James Hobbs
Joseph Hobbs
Nathan Hobbs



1820 Walton County, Georgia Census


Joseph Hobbs 1 male 26-45 or 45+, 1 female 26-4- or 45+, 2 females under 10, 1 female 10-16



1833 The Record of Cedartown, Georgia


An interesting article from THE RECORD CEDARTOWN, GA, July 10, 1875, Early History of Polk County BY ONE OF THE FIRST SETTLERS.

On the night of November 12, 1833, the Western Hemisphere unexpectedly came under attack. A firestorm of shooting stars, silent but overwhelming, filled the sky. Here is a part of Victorian astronomy writer Agnes Clerke's classic description of that incredible scene:

"On the night of November 12-13, 1833, a tempest of falling stars broke over the earth.... the sky was scored in every direction with shining tracks and illuminated with majestic fireballs.

At Boston, the frequency of meteors was estimated to be about half that of flakes of snow in an average snowstorm. Their numbers ... were quite beyond counting; but as it waned, a reckoning was attempted, from which it was computed, on the basis of that much-diminished rate, that 240,000 must have been visible during the nine hours they continued to fall."

Now from THE RECORD CEDARTOWN, GA:
I must not forget to tell of the great phenomenon of the falling stars in October, 1833, of which I was an eye witness.

I and three other gentlemen slept that night in a little Indian hut. One was a Methodist preacher, one a Baptist, and the other a very wicked drinking man. I and the __ slept on the same bed. A little before day my bed fellow got up and went to the door, and yelled out "Lord of mercy, the whole world is one fire; everything will be burned up in ten minutes." Up jumped the preacher with a loud groan, followed by the Baptist.

On getting to the door, the preacher commenced, "Lord have mercy upon us." He was soon down upon his knees, praying the most __ prayer for his Lord to help and stay. His hand __ . He had suddenly caught so many unprepared, followed up by the Baptist brother, "grant it, Lord send it, Lord help; help us now!" As to myself, I was not frightened much.

I sat up in bed and looked out through a crack and saw a thousand torches and blazes passing and repassing in every direction. I fell down in bed and covered up head and arms, and even then got so cold that I had an old fashioned buck ague. I thought I would not see myself burn up, but a great lump came up in my throat, and it continued to grow larger and larger, and at last a Negro woman, who saw the falling stars, screamed out at the top of her voice, "Oh, Miss Katie, the world is on fire -- we are all burning up, oh, Lord, what shall I do?"

I thought her clothes were in a blaze. About this time you ought to have seen me come out of that bed. I ran over preacher and Baptist. Had I stayed in bed a minute longer, I believe that I would have bursted wide open......[he goes on]



1837 Census, Paulding Co., GA


"Whites among the Cherokees, Georgia,1828-1838" On pages 196-199, I found these names:(name + no in Household)
W.H. Adair,11;
M.S. Adair, 5;
Turman Walthall, 8;
R.W. Pollard, 5;
John Pollard, 11;
Joseph Hobbs, 8;
Wm. Adair,10;
John Brooks, 11;
Micajah Brooks, 2;
Elisha Brooks, 11;
Allen Brooks
R. W. Pollard
served in Capt. John Witcher's Company of Mounted Volunteers, Paulding Co., GA.



1838 Paulding County Georgia State Census


Heads of Households and Number of White Persons
Joseph Hobbs 8
Wiley Jones 2
Martin Jones 8
Jonathan Langford 6
Curtis C Bowman 3
Gilbert Bowman 2



1840 Paulding County, Georgia Census


Hobbs, Joseph 00100001-00122001
Hobbs, J. H. 00001000-10112001



1840 Paulding County, Georgia Census


Joseph Hobbs with male child between 10-15 yrs. old and 1 between 50-60 (probably himself). Females: 1 that was 10-15; 2 between 15-20; 2 between 20-30; 1 between 50-60. His home was next to Peter Wood, husband of Elizabeth (above). At Joseph's age, he probably had other children.



1845 Sept 8 Greene County, Georgia


Estate Record of Robert L. Hobbs executor assignment of Nathan Hobbs and John Holzclaw, Robert Newsom and John Armstrong dated Sept 8, 1845. Holding $20,000 for payment of court, heirs, executors, debts, etc.

List of Heirs:
William Harvill $1,020.00
Joseph Hobbs $ 63.06 3/4
Mary Hobbs $1,041.14 wife
Nathan Hobbs $ 249.12 1/2
Isham Hobbs $ 810.00
John Southerland $ 100.00
James Greer $ 121.56
Robert Hobbs $ 60.12 1/2
Robert Hobbs $ 980.89 1/2
Inventory of Possessions $ 6,187.20



1850 Georgia Census


James H. Hobbs Paulding 094 839th Di
John Hobbs Paulding 094 839th Di
John Hobbs Paulding 094 839th Di
Joseph Hobbs Paulding 094 839th Di
610 Joseph H. Hobbs Jr. Paulding 093 839th Di
609 Joseph H. Hobbs Sr. Paulding 093 839th Di



1850 Mortality Index


Joseph Hobbs 094 839th Dist Paulding Co. GA
Joseph H. Hobbs Jr 093 839th Dist Paulding Co. GA
Joseph H. Hobbs Sr 093 839th Dist Paulding Co. GA



1860 Haralson Co., GA

368 34 COBBS Joseph 74 SC
368 35 COBBS Caroline 26 GA
368 37 COBBS William 4 GA
368 36 COBBS Curtis B.1 GA
Joseph Hobbs shown as Joseph Cobbs 74 farmer 1,000 1,500 SC,Caroline 26 Ga, Curtis B 1 GA, William 5 GA and 3 more that are not named. family 34 366 Haralson Co. GA



1858 Sep 28

On 28 Sep 1858 Joseph Hobbs of Heard Co. sold to Champion Westbrook of Polk Co., Land Lot 908, 909, and 943 in the 20th Dist., 3rd Sect. of present Haralson Co. Witnesses were Robert Summerville and Jesse M. Davis JP.




"History of Haralson County"


Ordinary's Court mentions in land description a bridge from Buchanan to Rockmart near J. H. Hobbs house. Hobbs' house was apparently on the Tallapoosa River for Joe Hobbs was mentioned in an account of the early history of Polk Co. "by one of its first settlers" which appears in The Record, a newspaper published in Cedartown, Ga. on July 10, 1875. The writer in discussing events in 1833 wrote that "Many a good citizens resided on Tallaposa rive--Wyatt Williams, Nathan Gahn, Wm. Philpot, Joe Hobbs, Galamore, Renfroe, Witcher, Wm Hogue, John Y. Algood, Wilson" ...etc. This account is on the Polk County, Ga. US Gen. website in the segment for July 10, 1875.

Other sons may be Thomas H. who married Nancy Wood in 1833. Also, Andrew J. Hobbs, b. 1818, in 1850 Census of Paulding Co., and 1870 Census Polk Co. Another John Hobbs, b. 1802, possibly a cousin of Joseph Sr., shown in 1850 Paulding Census.


Children of Joseph H Hobbs and Margaret Summerland
Elizabeth Hobbs b. February 09, 1814 in Greene County, Georgia d. May 11, 1894 in Haralson County, Georgia. She married 25 Dec 1831 Carroll County, Georgia to Peter Wood b. December 29, 1801 d. June 12, 1882 in Haralson County, Georgia.

James H Hobbs b. March 22, 1816 in Greene County, Georgia d. May 27, 1889 in Haralson County, Georgia and is buried in Piney Woods Cemetery. He married 6 Oct 1839 Carroll County, Georgia to Dorcus Whisenhunt b. September 22, 1822 in Randolph County, North Carolina d. October 07, 1903 in Paulding County, Georgia

Joseph H Hobbs, Jr. b. November 19, 1827 in Paulding County, Georgia d. June 08, 1915 in Haralson County, Georgia. He married several times.
1. Frances C b. 1829
2. 28 Sep 1857 Haralson County, Georgia to Perlina Mathews b. Sep 1832 d. December 15, 1924 Haralson County, Georgia
3. 28 Dec 1865 to Sophia Carroll b. November 22, 1830 d. May 20, 1908 in Haralson County, Georgia

Henry Hobbs b. 1830 in Georgia. He married Louisa A b. 1830 in Georgia

Frances Hobbs b. April 03, 1830 in Cherokee County, Georgia d. Bef. 1910 in Haralson County, Georgia. She married William Kelley b. 1834 in Tennessee d. Bef. 1900 in Haralson County, Georgia

Pollins C Hobbs b. September 1832

Carolina Hobbs b. 1835 She married Alem Philpot b. 1823 d. Bef. 1920





Email: dcpinion@comcast.net