My Favorite Movies
Lord of the Rings
Pirates of the carribbean


My Favorite Actors
Orlando Bloom
Jacob Smith


My Favorite TV Shows
Drake and Josh
Spongebob Squarepants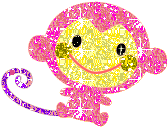 "What do you do when the only person who can make you stop crying is the one who made you start?"
"Don't frown, you never know who's falling in love with your SMILE!"

"A Best Friend is like a four leaf clover, hard to find and lucky to have"