Welcome to my Backstreet Boys Homepage! I regret to say that between work and my private life I do not have too much time to keep up with this page anymore. I will be updating it every now and then whenever I get a chance. I'd like to say thank you to everyone who has signed my guestbook and visited my page though. I created this page in 1997 and it has been a big success. Please sign my guestbook on your way out. Enjoy and Keep The BSB Pride Alive!!! (I do not know any of the members so please do not send me e-mails for them.)
Post a link to your Web Site in my Free-For-All Links page... Click Here.

Register for Assembly
Join the Backstreet Boys Bulletin Board
This is Bsb_cutie!!!
Read My Guestbook!
Sign My Guestbook!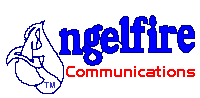 Feel free to e-mail me with your comments and/or questions. Hope you enjoyed the site!:)