InterVarsity Christian
Fellowship
Welcome to the University of West Florida's IVCF homepage! :-)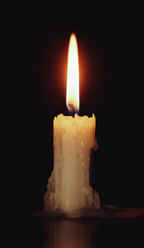 ---

Summer is now over and we are looking forward to an awesome year! Come join us for for Large Group at bldg. 52 room 152 on Tuesday nights at 8:30. We will have worship, fellowship, a speaker, and lots of fun!
---



---
We now have pictures of our compassion child, Murwanashyaka Emmanuel! Click on his smiling face to the right to see and read more about him.

---



SMALL GROUPS! *
LEADERS
Jenn Watson
Lamar
Bobby Merkel
Josh
Taylor
PHONE #'S
471-3589
471-3656
479-5232
471-9188
471-9188
DAY
Monday
Tuesday
Wednesday
Wednesday
Thursday
TIME
6:00 p.m.
7:00 p.m.
7:00 p.m.
7:00 p.m.
7:00 p.m.
STUDY
Christian Walk
James
Christian Growth
Christian Growth
How Jesus Walked
Location
bldg. 65
student apt. phase 2
bldg. 66 rm. 206A
bldg. 66 rm. 206A
bldg. 60

For more info call any small group leader or any support
team member (see link below) Support Team Members
PrayerGroups
---
---
---
Some Cool Links
Bill's Corner - Our Staff worker's page
God's Deep Blue - Creation Science!
Intervarsity Christian Fellowship - National webpage!
WAY-FM, the most spiffy radio station on the planet
Satellite Circle, a marvy band!
angelfire - Get a free webpage!