helps as many ugly people with their problems as is possible. here is a picture of some of our most frequent members: They are stars, too! It shows you just what kind of people we entertain in this club. From left to right: Mike Ricci, Ruslan Fedotenko, Derian Hatcher, Murray Baron.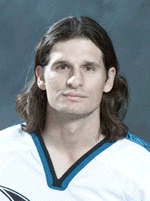 Ugly People Anonymous meets as much as possible. We meet in a secret location, which is unknown to anyone but members. To join, see the link How To Join. If you require any further information, feel free to ask yourself.
You are the
person to visit this web site.
You can connect to our staff by emailing Flamata_UPA@hotmail.com. We accept questions, comments, and more specifically, hate mail about Tampa Bay and San Jose.
Web page made by Flamata