Welcome to In His Name Ministries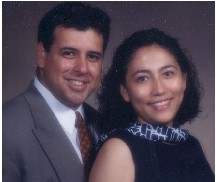 IHNM is the ministry of Aaron and Rebecca Cavazos. We are a dynamic and growing ministry that takes the Great Commission seriously and believes strongly in seeing that the spiritual needs of all people are met. Whether you have been a Christian for many years or just never had any interest in God, we care about helping you.
My Favorite Web Sites
Angelfire - Free Home Pages
Free Web Building Help
Angelfire HTML Library
HTML Gear - free polls, guestbooks, and more!