The Hideaway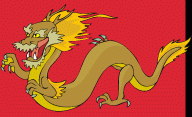 What's on this site?
Wild Force Ranger administers the site...poor girl!...and provides her own fanfiction.
Purple Astro links us to MSTery Inc, a group of MSTers. Current project: (Extended) Fellowship of the Rings.
Last but definately not least, Lynxmistress provides links to other sites, many with her personal recommendation.
Croi's Bookshop is up and running!
Well, anyway, Croi's Bookshop's front page is up and running. He's working on the rest of it. You can send messeges for Croi to the main address at the end of this page.
We've started a Livejournal! Or at least 'Ranger has, cos she didn't trust the rest of us to set it up properly. Guess we'll just have to crash her house to post in it...Our livejournal is here.

Links
The Tara Chronicles
MSTery Inc
The Links Library
Croi's Bookshop

This should be ok, I think...stupid web-crashing-thing!
You dirty rat! As Verminous Skumm, you enjoy
instigating chaos. It probably doesn't help
that you were born and raised in a sewer. While
you have many friends, you should consider
finding new ones. Your current friends have a
bad influence on you. You are determined to
inherit the Earth, but the Planeteers keep
getting in your way. You and your rat pack
should go back into the sewers and plan for a
more productive life.
Is Captain Planet your hero?
brought to you by
Quizilla