click here for Gazette roots
(also read my news stories)
at:
The Delery Gazette
by Ferdie Delery

For interesting news:
Please read my latest articles
@:www.delerygazette.com

Then, Read my book to see
WHAT adduces the Dream:
I HAVE A DREAM!
by Ferdie Delery




..Meanwhile..

In other news,
I am also writing a script about the Shroud of Turin. "Oh, ye, of little faith"!
I am investigating some information.



I am writing my new script to present some revelations.
There is spiritual information that is important for God's children.
Click fwd button below to hear from an actress at Delery Films:


Find Ferdie's last Premiere down below:
the Mardi Gras movie by Delery Films
premiered on Delery Gazeete Films
**RIGHT HERE**
...and as we speak...

This is our screenwriter below, Me,
Who is bringing along our script and negotiaions!




Movies by Delery Films!

(Am I/W on this movie; takes time!)


Maybe, a Story Worth Waiting For! Plus,
This movie is within negotiations.
It's progressing in terms of in-progress negotiations. Dealing for you!!

We hope one day soon that you'll enjoy!
P.S. This is not a nasty picture!
Some people said I need to take it down.
Any comments?



Fans, why not say hi!


**wrapping up next movie (I was recovering/operation)**
**Someone in the movie is...


Our Next Movie Will Satisfy!

Click (below) to write MARDI GRAS review!
Click below to write ur review and view last premiere:

The Gazette also presents
Ferdie's TERROR NIGHTS!
..click screen below to watch..

DELERY FILMS
I wrote a request to the lovely Paula Patton.



Ferdie's CHRISTMAS MOVIE!

This girl below would fill in fine for our actress.


***PREMIERED FOR CHRISTMAS***
..click handshake above to watch..
CHRISTMAS MOVIE
opened right here over holidays!
click right here:
PREMIERED: December 22
**or click handshake above
for the premiere**

In other news since spring break,
there were international developments...

...a look into the eyes of terror:
TN2 PREMIERED one foggy night..
RIGHT HERE too!!
to rave reviews..

Can you save this precious girl above?
Is it too late?
Click her navel for Part II
And, then, visit Ferd's book..
upon which TN2 is based:
do it for you and for your sanity!



Click the pic for:
THE TERROR SCROLLS

It takes two to tango!
WHO WERE THE TWO? find them in...
The original scrolls: I HAVE A DREAM
by: Ferdie Delery
if you're not chicken (..dare to try!)!
This book forewarned and is...
What started the Terror:
I HAVE A DREAM!


by Ferdinand J Delery   
List Price: $9.95
Format: Paperback
Size: 5 x 8
Pages: 117
Info: Romantic Mystery
Publication Date: Mar-2002




*Since the Garden of Eden, no story has been as riveting as Ferdie's 1st book*
DRIVE WOMEN CRAZY helped many Adams and Eves.
Like the motto for the United States Naval Academy at Anapolis says:


For God; and for the women!
..and that is exactly for whom Delery Films
is now creating its fine movies:



If you want to reach the promised land in the romance department,
here is the book to read. Ferdinand will help you find the human (or whatever) of your dreams.
...for God; and for the women!

Drive 'em to Ferdie:



..where smiles are published.


Note: Some pages of this book may contain info that might free you from your fear of women..
ALL FEMALES, RUN FOR THE HILLS!
Especially since Ferdinand was awarded:

Ferdinand is humbled by this award!
I am Ferdinand, and it is my pleasure to be your guide. Please click on one of the two books below to seek God's voice: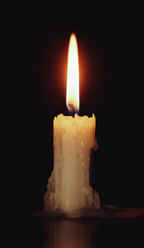 DELERY GAZETTE

www.delery.com


this is Ferdie's 2nd to latest, greatest movie!
Click the camera above for "amore" in Russia.
Two beautiful, sexy spys are in the movie.



     YOUR LINK TO THE CLOUDS:
  
 ...click here to get more www.delery.com (newsroom)-
also here, find.. a link to God's page.


Rev. Ferdinand talks live with the flock:
If I'm online to talk,

 

find me at my Romance column ASK FERDINAND;
(click: I may just be busy at the column, ASK FERDINAND!)



if I'm at the GAZETTE now we can talk. You'll see me if
I'm there. If you don't have a mic I can tell you hi!
(If I am at the GAZETTE now,
 you may also find me if you can catch the dog.) 






Click the mutt to catch me.
I'll hookup webcam by mid-June



click mutt to catch me
see if I'm online
if I'm in, we'll talk






DO NOT LABOR FOR THE FOOD WHICH PERISHES, BUT FOR 
THE FOOD WHICH ENDURES TO EVERLASTING LIFE, WHICH THE SON
OF MAN WILL GIVE YOU, BECAUSE GOD THE FATHER HAS SET HIS
SEAL ON HIM. (JOHN 6:27)
     
EDITOR: FERDINAND DELERY

Here's lil' Ferdie from Chapter 4!
Click his picture for what he did:
GOD BLESS YOU, readers -- and please contact the GAZETTE!!.... UNLESS the Lord builds the house, those who build it labor in vain. Psalms 127:1 This is why I have joined in partnership with Jesus in writing the Delery Gazette. If Jesus is the corner stone of this work, the things that I write are built on a foundation that is structured with divine pilings.

Visit the Guestbook:
Please Sign My Guestbook
...View My Guestbook
Please click here to find the GAZETTE on Bourbon Street!

Dominique's Page: click here for: Dominique Delery!
"To everything there is a season, and a time to every purpose under heaven," Ecclesiastes Chapter 3. This season is one of the first of the millenium; let us remember how historic the next few years are. Look at your loved ones (enemies, also) and see them through the eyes of the ages. "To EVERYTHING there is a season...," eternal voice. *******

Here's a chance to Visit:
I want you to click here and sit w/my daughter for a spell! ..or view her daughter's honor below.

We would like to pray for the Holy Spirit to pour out on the flock and have miracles abound across the readership of the GAZETTE. Please let's all pray (across the flock) for God's power to explode. If there are any miracles that stand out please let us know!
---
...follow me to some eternal news.
Rev. Ferdinand


P.O. Box 26862
New Orleans, La. 70186-6862
United States

Rev. Ferdinand says...


     Dear Flock:





View Facts 
     For many years I have believed that Jesus was sent to
do his work when he did because there were no electronic
recording methods at the time. Jesus' spiritual message 
(I have always believed) was so potent and much more spi-
ritual because no electronic devices existed that could  
have recorded him. Here's an example:
     Have you ever wondered how Jesus looked?
 


   The shroud of Toran (click) is the only physical image 
that was left for history (and that is his blood). If the
message that Jesus taught is spiritual, then photographs,
films, audio tapes, etc. seem to be the opposite of how
he wanted to teach. Think of the miracle that it is, in
and of itself, that Jesus' word has lived. His word is the
greatest recorded message in the history of the world. Yet,
it is just as alive and vibrant as it was when it flowed
off of his tongue. That is why I think the Lord did his
work before the advent of modern recording devices.     
     I welcome you to email Rev. Ferdinand if there is a 
special request that you want us to put on the altar of the 
Lord








delerygazette is now simmering .
---
Click one of these for more Gazette.
Dear Flock:
A spooky world...Kiana's Dungeon.


Front Page!!
Rev. Ferdinand speaks...
Editor's Note.
Y2K!


Thank you very much for visiting!! We enjoy seeing you.
---


Let God's Holy Spirit lead you... maybe, you will have a revelation from the Lord.

Some More Links -- Click your Choice:
Dominique - Valedictorian Award!
Wait...on God's voice here!
Southern Stuff -- from a N.O. friend!
Photo Album!

Thoughts to Bounce off the Brain!
REMARKS?

Email: delerygazette@hotmail.com