My Funny Pictures Page
hi, welcome to my pictures page, if you have any suspition that the pictures on this page have been stolen from you or any one else then pleas e-mail me immediataly and i will remove them from the web page and deleted!
Vacation Pictures
Put in pictures from your last vacation.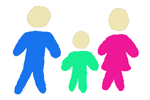 Friends
Show off your friends.
Special Events