Florida Wedding Officiant
New Path Ceremonies
Reverend John Bennett

I'll Work With You To Turn Your Lifelong Dream Into A Lifelong Memory

Welcome! I'm Reverend John Bennett and I specialize in custom written wedding, vow renewal, commitment ceremonies; and, I also conduct bereavement services. I preside over all religious or non-religious ceremonies for all loving couples, regardless of sexual orientation or gender identity.

Serving: Tampa, St. Petersburg and Surrounding Communities.

Please contact me today to discuss your special ceremony.


E-Mail: Ceremonies@NewPathCeremonies.com Or Complete The Contact Form Below

Regardless of your beliefs, I'll design a personalized ceremony that expresses your relationship and personal spiritual path. I honor and respect all beliefs and traditions ~~ religious, spiritual or secular. I acknowledge and appreciate that there are many people who are spiritually led but may not be committed to one religion or church, or who desire a blending of elements from several traditions.

The words spoken during your wedding ceremony should be genuine, meaningful and a reflection of your individual personality and spiritual path. My goal is to ensure that the words I say on your behalf reflect your individual personality. No two ceremonies are the same because no two people are the same! That is why every ceremony I create is written specifically for you. I am focused on providing high-quality service and customer satisfaction and will do everything I can to exceed your expectations. Together we will create your beautiful, memorable wedding ceremony.

My ceremonies are best suited for couples who agree that while an exotic venue, fabulous food, gorgeous flowers, and great music support the festivities of the wedding day, the "wedding ceremony" is an everlasting investment in laying a strong foundation for a beautiful union of hearts and souls.



Wedding Ceremonies
The journey you're about to take together, is one of the most important decisions of your life. Marriage is a very transforming, magical, and enlightening life experience and your wedding ceremony is as special as the love you share. One great way to show your love for each other is through a customized wedding ceremony, professionally written for you, that reflects the beauty, commitment, and spiritual unity you both share.
Many couples are seeking spiritual weddings outside the restrictions of a particular religious denomination and as an alternative to civil weddings devoid of spiritual content. Meaningful wedding ceremonies are always a real honor and joy. Each ceremony I write is designed to capture the essence and purpose of your relationship, to consecrate the vision of your lives together, and to anchor your love within a spiritual context. The ceremonies I write are carefully composed and orchestrated to reflect your wishes, cultural elements, theme, music, favorite quotes, beliefs, personal life experiences, and personal vows of love
For More Information About My Wedding Ceremonies, Click On The Button Below

About the WeddingWire Couples' Choice Awards
The WeddingWire Couples' Choice Awards recognizes the top 5 percent of Wedding Professionals from the WeddingWire Network throughout the United States and internationally that demonstrate excellence in quality, service, responsiveness and professionalism. WeddingWire Couples' Choice Awards are awarded solely based on the reviews from over 200,000 newlyweds.
Renewal of Vows
I would be honored to assist you with a renewal of vows ceremony or anniversary celebration. Honoring and marking the passage of time within a marriage relationship reminds us of the reason and intention that brought two individuals together. Whether you write new vows that speak to this time in your life and relationship, or exchange the vows you took on your original wedding day, a renewal of vows is a beautiful and very tangible way of saying "I do still." It speaks of the continuity of love, the fruition of hope, and the sharing of a common path traveled together.
You have treasured and cherished each other's love through the years, weathering the storms and building your dreams together. Now celebrate the triumph of your love by renewing your marriage. You will reinforce the wonderful memories of your wedding and will create many happy new memories for yourselves, your families and friends. In a world full of things that are transient and temporary, your solid and lasting love is something really worth celebrating and committing yourselves to once again.
The Renewal Of Marriage Vows Ceremony is often used to celebrate a wedding anniversary or for a couple's desire to renew their commitment to each other. The ceremony can be held anywhere and is uniquely and personally arranged.
Commitment Ceremonies
Commitment ceremonies are a meaningful way of publicly declaring and celebrating your love and desire to share your life with your partner. Indeed many couples, regardless of state laws, feel entering into the legalities of marriage is simply not relevant to who they are as individuals and as a couple. Yet a commitment ceremony holds the same intention as a marriage ceremony and offers an opportunity for friends and family to bear witness as they make your vows to each other.
Every Commitment ceremony is unique. Working within the ceremony framework, couples create their own unique celebration by selecting words, poems and readings that hold a special meaning for them. The venue, number of guests and involvement of other guests are also chosen by the couple, creating, in all, a very meaningful and personal experience.
When two people make a commitment together, they are promising that they will live in a loving, mutually honoring and cherishing union. They are acknowledging they belong with each other and this is an opportunity for great celebration.
Bereavement Services
Whether you're religious, spiritual or secular, I'll work with you and your family and friends to create a beautiful and meaningful memorial, life tribute, graveside service or funeral for your loved one. Life is full of sacred moments and in our fast-paced lives, we often miss them, and usually at a time when we most need to find meaning. In time of loss, family and friends may have difficulty creating a meaningful way to say goodbye and honor their loved one's passing. Yet families commonly encounter a deeper healing when they are engaged in the bereavement experience.

For More Information On Our Memorial Or Funeral Services, Click On The Button Below

Please Submit The Following Form With Your Information: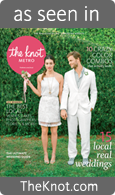 Search Recreation Reference Regional Science Shopping Society Sports World