MishyBear's Circle of Life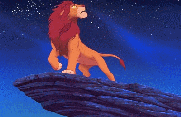 Welcome to my circle of life. Have a hot cup of
and get to know me. My name is Michele and THAT's with ONE 'L'. To begin my circle of life, you'll need to get to know a little about me. Come join me in my journey. You have a little catching up to do! Click on my picture below...
---
Sit a while and smile, sit a while and cry, sit a while and laugh....just enjoy your stay!
---
Here are some photos of me and my parents. CLICK HERE!
Beginner's Guide To HTML | Barry's Clipart Server | Angelfire's Free Home Pages | Delilah-Love Songs At Night | WindyWeb | Birdie's Nest Card Shops | Pat's Webgraphics | Favorite Scriptures
Email: jazzyg@angelfire.com