We fully understand the usefulness of HLN host Grace putting the face of the missing on TV
and thank them as Ms Grace is among the very few that give
any exposure to the missing in the mainstream media
BUT We can NOT understand why they refuse to tell their viewers
about the petition and allow those viewers to decide
if using existing unmanned drone or satellite
picture taking and transmitting technology
to find the missing and reduce other crimes
is something they would like to see in place
Please Help By

Clicking HERE
to share this Diana Zacaias ' page
on Facebook
*
Now Click on the "Tweet" button to be
taken to your "Twitter" page
AND just send the tweet which has been propagated for you

Diana Zacarias is Missing
She has not been seen since 04/02/2016
near the bus terminal at the
South Rim of the Grand Canyon
Please help and Pray for her safe return
If you have ANY info


Click Here to send your email
and I will forward it to her family

If you know someone who visited
the Grand Canyon around that time
PLEASE show them this page

If Diana sent you any pictures on April 2nd
make sure you send them

I will also post any new developments
on this page as soon As they are received by me

^^^^^^×^^^^^^

Diana Zacarias, who lives in Louisiana,
is a 22 year old Hispanic female
and is 5ft 2 in tall, she weighs between 100-105 pounds.
She has a little mole on the right side of her forehead
she wears glasses and she has a surgical scar on the back of her neck
Diana Zacarias has Very short hair.

On the day she went missing
she was probably wearing black leggings,
purple fleece jacket, black hiking boots
and a pink lacoste baseballl hat.

Among her belongings are a T- shirt that says
"Pray More - Worry Less"
and probably she is wearing a small silver religious medal.

********

During My research I have uncovered a troubling fact
there are thousands of unsolved Missing Persons
who have gone missing in Our National Parks System

There is no central data base
and no one knoes how many people are / have gone missing

The Park Service says they don't have the money
to thoroughly investigate the cases

Local police have no jurisdiction
and are rarely called in to help find the missing persons
because most of the National Parks are so remote
the local police are small operations ( 2 to 5 men )

Please help get some exposure for this problem
we give billions to foreign countries
and then say we don't have funds to take care of our own citiznes

There is a grave injustice in that

How does one go about Getting the attention of the TV netwok shows like Dateline and 20/20
I have not been successful in my attempts

^^^^^^*^^^^^^

Here are some other pages on which
I have listed Diana Zacarias ' case

Diana's case is also listed on the following links
For the Missing Minority Page I built
My page for Missing Michelle Parker
And the Prayer Group for Missing Persons
Plus many other of the pages I have built



**********

http://cruci34.angelfire.com/findkathylamadrid.jpg

*********

**********

********

The link on the pages looks like the following For
Diana Zacarias :


**********

*********

I received this plea for help on
Tue, 10 May 2016
I immediately added links to Levoy Taljit on the Prayer Group for the Missing pages
And on some of my other Missing Person Cases Pages

Subject: Prayer Page
From: sylvina.williams1@gmail.com
To: prayerpage@yahoo.com
Good night
I read your Group Prayers Site for the Missing
and I'm asking your help
in praying for my son Levoy Taljit
Lavoy went missing since December 2012.
I am desperate for answers and hope your prayers help
Thank you.

Read more about this case HERE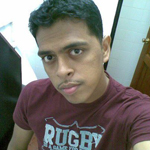 Taljit's abandoned Toyota Raum
was found on a trail about 20 miles
off the Soesdyke/Linden Highway.

+++++++++
^^^^^*^^^^^
If you have a missing loved one
and would like them added to the Prayer Group for Missing Persons
or need a page to help find your missing loved
I will build one at no cost
Here is the link
to my page where you can submit your info
on your loved ones case
http://cruci34.angelfire.com/missingpersonpages.html
^^^^^+^^^^^
It is still a contention of ours that
Unmanned military drones could help solve many missing person cases
as well as other crimes within minutes of them being reported
The drones are scheduled to be taken out of service
why are we wasting them ?
Read This link for senarios on how
the unmanned drones could work
and for more details on that proposal
There is a link to a petition below
asking our leaders to consider this approach.
Please share this page on twitter and FaceBook
in addition to sending it to the Network TV shows Like Dateline and 20/20
*****
The technology presented in the above link can potentially help
show THE ACTUAl abduction being committed
and where the victim was taken in high definition and extreme close ups etc. etc.
IF you are as tired of hearing about
missing women, children and men and other crimes as I am
You have an opportunity to DO SOMETHING
Again, PLEASE READ and Sign the Petition below
which presents more info on this solution and asks
Our elected officials to adapt existing
military unmanned drone or satellite picture taking and transmitting technology
for use by Law Enforcement to find Missing Children women and men
and quickly solve other crimes
and help protect us from terrorists
Be informed about our effort to accomplish this
YOU can see to it these acts are drastically reduced
Victims are rescued and victim's families given some peace
Had this technology been in place over San Bernardino Ca.
the shooters would have been located within minutes
The same can be said for the Boston Bombers, The Paris Terorists
and most other crimes
We have recently started using similar drones to protrect our borders
and they are proving to be effective
>
CLICK HERE
To sign the petition to help get the proposed solution in Place
*******
An example of this system is seen if you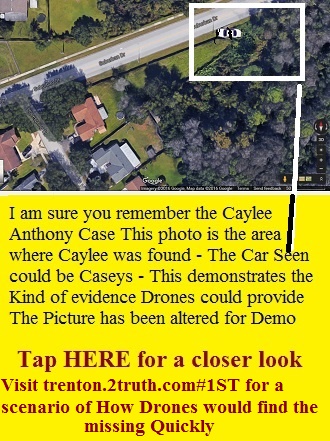 Click here to see a close up version of the above picture of the area
where Caylee Anthony's Body was found ( taken from space )
the picture has been altered to show what is possible
*****
Now read about the V.ALRT
and watch the Video about it below too
The V.ALRT Multi-Purpose is a personal electronic warning and
notification system
Can be used to find and locate
a lost, missing or abducted person
OR
summon help for a person who needs any type of help
like and elderly or invalid person who has fallen
******
Limit 2 per order

Is $30.00 too much
to help protect your family and loved ones ?
**********
The following video presents info on the V.ALRT system
which can help find a loved one who may have been abducted
OR
needs some other type of help

Send a question to me
if you are not sure how this works



HERE
And Follow me On Face BOOK too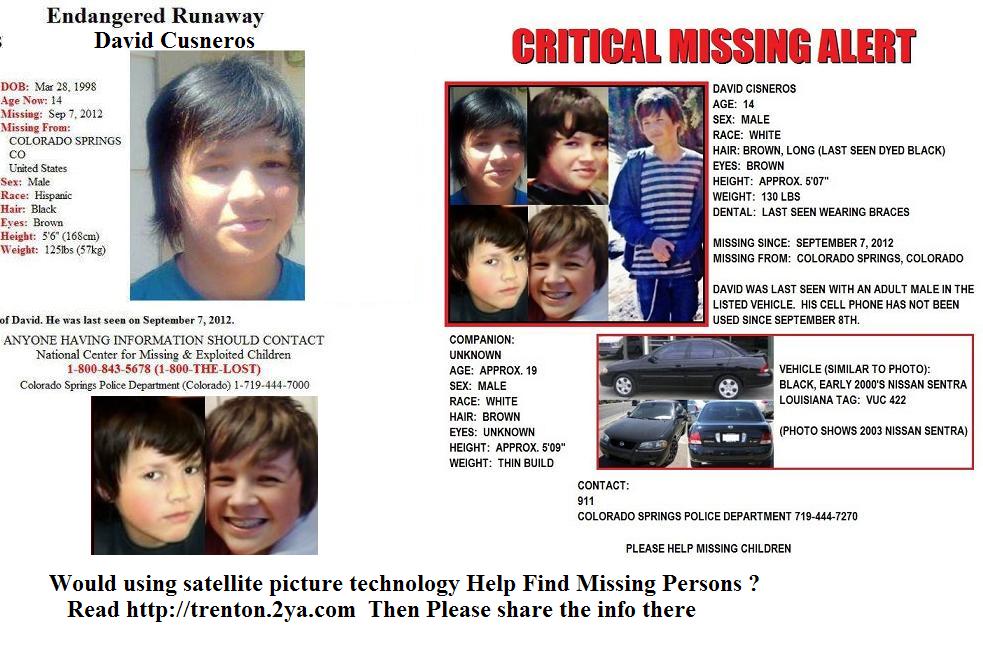 David Cisneros
Missing From Colorado Springs CO.
*******
Would using satellite picture technology help find MOST missing persons Like David Cisneros and Jessica Ridgeway
and solve other crimes ?
We believe it can Save Lives while sparing families the paid of dealing with a missing loved one
Please Read the info found on this page
David and Jessica Ridgeway a 10 year old girl from Westminster CO., Colorado are both from Colorado
Jessica Ridgeway 's Body was found on Oct 10th
by Westminster Colorao Police, who are not revealing much info in order to protect the investigation
>
********
********

Find Lindsey Baum
and PLEASE PLEASE look at the Lindsey Baum FACE BOOK PAGE AT
This link
**********
This next case has been solved and missing person found Safe


16 year Old Antoinette Garrison
was missing Missing
From Fort Collins Colorado, CO.
It has been reported Annie has been found in Texas
Click Here for details
*****
Another one of the missing persons presented here has been found
Kristi Merrill

~~~~~
Now a missing women from the Same small town as Kristi Merrill - Carmichael, California
Are there more girls missing from the area
Linnea Lomax
******
***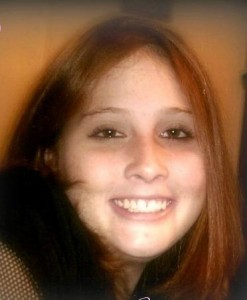 Help Find Christina Whittaker Young Missing From Hannibal Missouri
Her Page is HERE
http://cruci34.angelfire.com/missingchristinawhittaker.html
*****
***************

Help find Kyron Horman HERE
********
Here is a Link to Mickey Shunick's Face Book Page
Please Like it
*****
Two missing girls in Evansdale Iowa
Lyric Cook and Elisabeth Collins


CLICK HERE For The Kristen Alcorn Story
The NEXT three cases - Jennifer Kesse
Tracy Ocasio
And Michelle Parker
went missing just 5 miles from each other
Jennifer Kesse


There is a picture of a Person Of Interest on the website see the "POI Photos"
Someone knows who that person is CLICK HERE
Find Jennifer Kesse - Orlando FL

http://www.findjenniferkesse.com
Drew Kesse, Father of Jennifer
Has A Radio Show which can be heard online on Tues and Thursday from 1 to 3 p.m.
Friend Drew ON Face Book for more detials
********
Tracy Ocasio


http://tracyocasio.com
Click Here for More ON Tracy Ocasio
*********
Click on Michelle Parker Pic for more on her case

********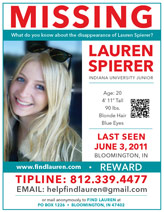 Lauren Spierer Is still missing
See this page
Joe Helt Is Missing


Help solve this cold case
Joe Helt needs to be found
********
********
And below are more Links to many of The Pages I have built for the missing and other crimes
some are links to other's pages
Again contact me IF you need a page

Please Read How Trayvon Martins Murder could have been solved
within minutes after it happended
CLICK HERE
Had the system we propose in the Change.org petition found on this page been in Place
We would have Avoided all the controversy and racial tensions that have come out of it
******
Over 2000 American Women children and men go are reported missing every day
Here are more of those Missing More Cases
Jacque Sue Waller


Click Here For Details on Jacque Sue Waller
********
*********
Debbie Key


Stop and Contact Bill Widman- And Help Find DEBBIE KEY
Submitted By Bill Widman
****
*****

Please sigh this petition to Help
The family of Murder Victim Nicole Ayres
Change the law on prison terms for Murderers
CLICK HERE
********
**********

Here is the Mitrice Richardson Case
Which happens too often
and her Father - Michael Richardson's fight to get justice for his daughter
Why do parents and loved ones of the missing have to endure such pain and agony
Police need to cooperate fully with families of the Missing
The solution presented in the petition seen on this page
would make it easy for police to solve these crimes
PLEASE READ THE petition HERE and ADD Your Voice
Again: Next are sites with info about our effort to stop these crimes
We have a solution presented in the Petition ( furthest on the right )
and need Your Help Getting the attention of those who can implement it
Our solution is based on the facts: We have the satellite picture taking and transmitting technology
and IF Adapted for use by Law Enforcement it would
Drastically reduce crime and spare tens of millions of families
and individuals the pain of dealing with a missing loved one
or being a crime victim
Educate yourself then share the info you find with everyone == any way and anywhere you can
*****
********
http://www.angelfire.com/cruci34/amycharronismissing.html
http://www.angelfire.com/cruci34/amycharronismissing.html
about Amy Charron disappearance
Amy Charron was Missing -
outspoken Parental Rights activist Amy Charron
was reported Missing from Houston Texas
Read Her story amy charron missing houston texas TX fACE BOOK
Diana Zacarias is Missing since 04/02/2016
from the South Rim Grand Canyon Please help and Pray for her safe return
Diane Zacarias
Diana Zacarias
missing daughter loved one Help find the missing
Diana Zacarias found to be missing from National Park Grand Canyon
join the Prayer Group to find the missing
HERE
hhttp://cruci34.angelfire.com/cases_1.htm


Click Here for a Page for the Michelle Parker Case
http://cruci34.angelfire.com/MichelleParker.html
">http://cruci34.angelfire.com/prayer_for_the_missing.html pragyer group for missing woman children and men