****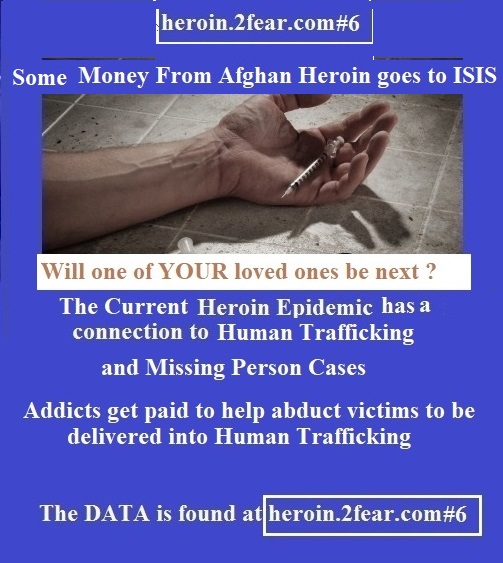 Tap Here
to read more on the Heroin Epidemic
connection to Missing Person cases
*****
Please Follow Me on Face Book
and HELP share the word about this
Missing Person Case
by clicking the Follow Button below
~~~
David Cisneros
Missing From Colorado Springs CO.
*******
Would using satellite picture technology help find MOST missing persons Like David Cisneros and Jessica Ridgeway
and solve other crimes ?
We believe it can Save Lives while sparing families the paid of dealing with a missing loved one
Please Read the info found on this page
David and Jessica Ridgeway a 10 year old girl from Westminster CO., Colorado are both from Colorado
Jessica Ridgeway 's Body has been found
And Police are not revealing much info in order to protect the investigation
**********
~~~~~~~~~~
You can Use "ctrl" "+" or "-" on your keyboard
to adjust text and picture size on your Monitor
*****
You are the

Visitor to this page since it was Put Online TUESDAY - Sept 18th 2012 AT 9:33 P.M.
~~~~~*****~~~~~
It is Now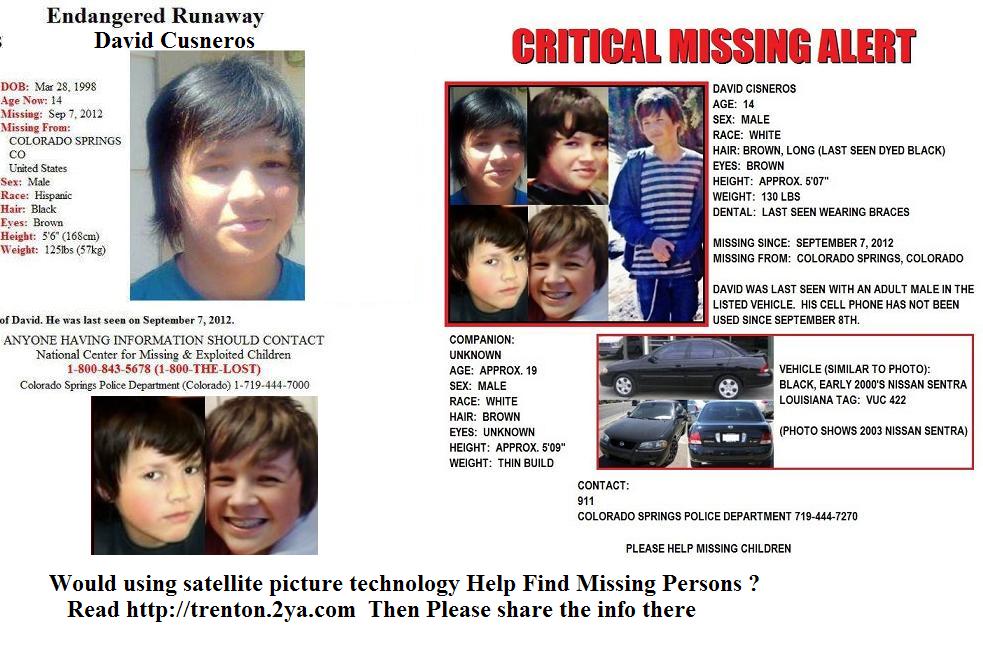 David Cisneros Is Missing
from Colorado Springs Colorado
Please help find him



Car which might be involved in David Cisneros Disappearance
*********
Would using satellite pictures help find the missing
Please educate yourself about the proposed solution
and sign the petition seen in the links below
*********
Now what are we going to do about missing persons
and other crimes ?
We have the tools to drastically reduce these atrocities
Lets use them
read more below
~~~~~~~~
We have a solution to the Missing Person scourge that is sweeping Our Country -
PLEASE Read the links presented below and educate yourself as to how YOU
help get the satellite picture technology put in place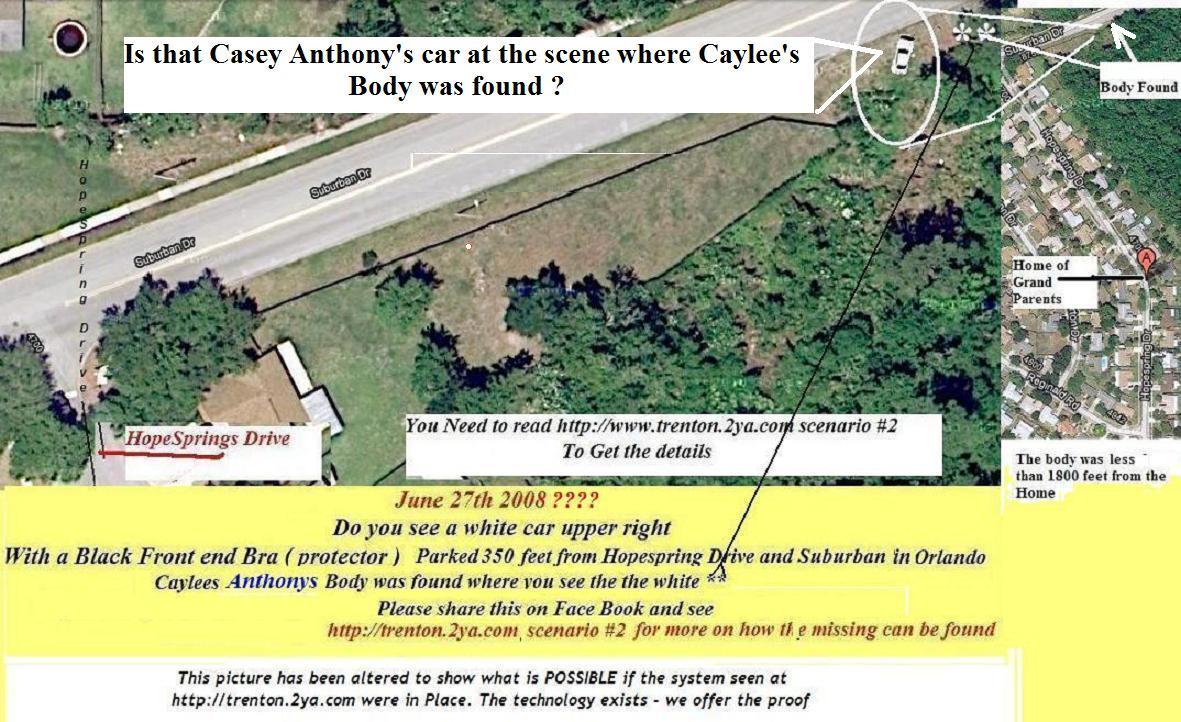 Click Here to read the scenarios on how
satellites can help find the missing
****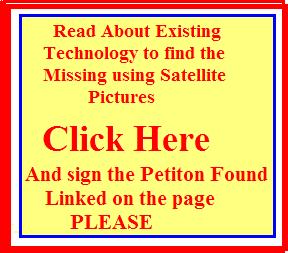 CLICK HERE
and add your voice by signing the Petition found on the links PLEASE
~~~~****~~~~
We fully understand the usefulness of HLN hosts Grace and Mitchell putting the face of the missing on TV
and thank them as they are among the very few that give
any exposure to the missing in the mainstream media
BUT We can NOT understand why they refuse to tell their viewers
about the petition and allow those viewers to decide
if using existing satellite picture taking and transmitting technology
to find the missing and reduce other crimes
is something they would like to see in place
We would hope the Show hosts would reconsider at least mentioning the petition
Plus Nancy and Jane have ignored us after repeatedly
( and I mean many many snail mail Letters, emails and messages
sent to HLN's Contact Links asking,
why don't they show Picture in Picture during their broadcasts which would at least give more exposure for the cases
of the missing
We have seen enough of Nancy 's Darling Children
I repeat, Please Please Sign the Petition


HERE
http://sign.1sta.com
to ask the media to educated the public about the technology
and help get the System put in place

http://sign.1sta.com
**********
********

Find Lindsey Baum
and PLEASE PLEASE look at the Lindsey Baum FACE BOOK PAGE AT
This link
**********
This next case has been solved and missing person found Safe


16 year Old Antoinette Garrison
was missing Missing
From Fort Collins Colorado, CO.
It has been reported Annie has been found in Texas
Click Here for details
*****
Another one of the missing persons presented here has been found
Kristi Merrill

~~~~~
Now a missing women from the Same small town as Kristi Merrill - Carmichael, California
Are there more girls missing from the area
Linnea Lomax
******
***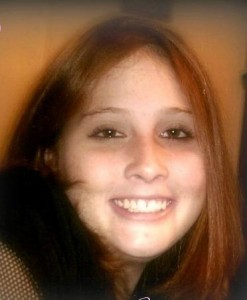 Help Find Christina Whittaker Young Missing From Hannibal Missouri
Her Page is HERE
http://cruci34.angelfire.com/missingchristinawhittaker.html
*****
***************

Help find Kyron Horman HERE
********
Here is a Link to Mickey Shunick's Face Book Page
Please Like it
*****
Two missing girls in Evansdale Iowa
Lyric Cook and Elisabeth Collins


CLICK HERE For The Kristen Alcorn Story
The NEXT three cases - Jennifer Kesse
Tracy Ocasio
And Michelle Parker
went missing just 5 miles from each other
Jennifer Kesse


There is a picture of a Person Of Interest on the website see the "POI Photos"
Someone knows who that person is CLICK HERE
Find Jennifer Kesse - Orlando FL

http://www.findjenniferkesse.com
Drew Kesse, Father of Jennifer
Has A Radio Show which can be heard online on Tues and Thursday from 1 to 3 p.m.
Friend Drew ON Face Book for more detials
********
Tracy Ocasio


http://tracyocasio.com
Click Here for More ON Tracy Ocasio
*********
Click on Michelle Parker Pic for more on her case

********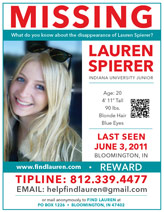 Lauren Spierer Is still missing
See this page
Joe Helt Is Missing


Help solve this cold case
Joe Helt needs to be found
********
********
And below are more Links to many of The Pages I have built for the missing and other crimes
some are links to other's pages
Again contact me IF you need a page

Please Read How Trayvon Martins Murder could have been solved
within minutes after it happended
CLICK HERE
Had the system we propose in the Change.org petition found on this page been in Place
We would have Avoided all the controversy and racial tensions that have come out of it
******
Over 2000 American Women children and men go are reported missing every day
Here are more of those Missing More Cases
Jacque Sue Waller


Click Here For Details on Jacque Sue Waller
********
*********
Debbie Key


Stop and Contact Bill Widman- And Help Find DEBBIE KEY
Submitted By Bill Widman
****
*****

Please sigh this petition to Help
The family of Murder Victim Nicole Ayres
Change the law on prison terms for Murderers
CLICK HERE
********
**********

Here is the Mitrice Richardson Case
Which happens too often
and her Father - Michael Richardson's fight to get justice for his daughter
Why do parents and loved ones of the missing have to endure such pain and agony
Police need to cooperate fully with families of the Missing
The solution presented in the petition seen on this page
would make it easy for police to solve these crimes
PLEASE READ THE petition HERE and ADD Your Voice
Again: Next are sites with info about our effort to stop these crimes
We have a solution presented in the Petition ( furthest on the right )
and need Your Help Getting the attention of those who can implement it
Our solution is based on the facts: We have the satellite picture taking and transmitting technology
and IF Adapted for use by Law Enforcement it would
Drastically reduce crime and spare tens of millions of families
and individuals the pain of dealing with a missing loved one
or being a crime victim
Educate yourself then share the info you find with everyone == any way and anywhere you can
*****
********
David Cisneros IS missing can satellite pictures find him.
Jessica Ridgeway is a missing girl Westminster Colorado Westminister Colorado 10 year old child girl young boy