Pack 123's Mile High Web Page
Chartered By
Sunnyside Christian Church
2025 N Murray Blvd
Colorado Springs, CO
If you are interested in Joining our Pack leave me Email located at the bottom of this page. Don't forget to sign the guest book. Hope you enjoy your stay!

Pikes Peak Council Information
Scouting Information for Everyone

Tiger Cubs, BSA, is an exciting program of the Boy Scouts of America for first-grade boys (or those who are 7 years old) and adult family members.
Welcome to Cub Scouts! Your first responsibility as a new Scout is to get your Bobcat Badge. There are a few things you must do - and none of them will take too much time.
Now that you have your Bobcat, you are making your way towards Cub Scouting's highest award - The Arrow of Light! On your way to the Arrow of Light, you will work with other boys in a group called a Den. You may know most of your fellow Cub Scouts, and others may be new. Take some time getting to know each other - then get started on your Wolf badge.
Now that you have your Wolf, you are one step away from Cub Scouting's highest award - The Arrow of Light! Lets get moving... To earn your Bear badge, you must complete 12 achievements. You can pick the ones you want to do from four different groups.
Webelos
"We'll Be Loyal Scouts"
That's where the name Webelos comes from. Webelos (one and two) is your next step towards becoming a Boy Scout. As a Cub Scout, you probably earned your Bobcat, Wolf and Bear badges. In Webelos, you have the opportunity to earn 22 badges, 20 of them Activity Pins (which are somewhat similar to Merit Badges in Boy Scouts).

Scout Pages From Around The World
---
The Scouting Webring


View Previous Site | Join the Webring | Index of Next 5 Sites | View Next Site

Sign the Pack 123 Guest Book

View the Pack 123 Guest Book

---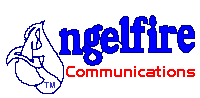 This Page was Created 14 May 1998.
You are visitor