~Angels Watching Over You~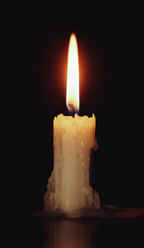 May You Be Surrounded in Light

~WELCOME!~

Please make yourself at home and enjoy thia38's ~angel energy~! You can usually find this kindred spirit and living angel helping others at the Helpdesk room.
A Favorite Taken Off of the Net:
Where the Light of a growing world illuminates each Soul on its path,
Where the Light of each growing Soul illuminates each heart,
And where this Light flows outward, ever expanding, ever growing, then
THERE is home; THERE is Peace, Love and Joy.
We are here to be channels of Divine Love.
We are here ot assist All on their paths.
We are the Angels of the Earth.
Author unknown
~Maybe Your Heart Told My Heart That~
We both like taking walks,
And doing things at night.
Maybe our hearts have the same favorite colors
and found each other that way.
Maybe your heart sent my heart a secret message and said, "I have been waiting for you."
Or maybe when it comes to things like this there aren't reasons,
HEARTS JUST KNOW!
by ibluebyu
Links to thia38's angel pages... just click!

thia38's email

~Guanja's email
To my dear kindred spirit and friend, thia38,
May the Angels continue to guide you and yours.
ONE LOVE


~whisper softly ciao baby~
~G


December, 1997

Angel Haven
Baby I Love You
Best of Love
The Enchanted Forest
Peggy's Roses
Romantic Fireplace
~When God Created Mothers~
Words of Passion