Our Lack of Imagination?
Will O & Suzie's
(COOL HOME PAGES)


Sailing - Travel - Coffee - Bread - Live Cams - + Coolest Sites On The Net
Just like to share with you the above Topics Plus More. Bookmark us and come back often to see what we've added
what's new.
E any suggestions or links that might make our HOME PAGE a better place.
(At Least One Of These Pages Was Up-Dated -- (5-3-01)

Site Of The Month
Something A Little Different This Month..A Funny Site....

The Funnybone


Most Favored Search Engines
Alta Vista, Last We Heard Was The Biggest------------Infoseek, A Great Search Engine
Multicrawl, New And Great----------------------------Metacrawler,Always A Great Search
Lycos, Can Hold Its Own--------------------------------Yahoo,Another Great Engine
Webcrawler,Preferred By Many--------------------------Excite, Expanding Their Base
Megellan, One Of The First------------------------------Looksmart, Very User-friendly
StartingPoint, It's Cool Also-----------------------------BigYellow, Find Person/Business
MallPark,1250 Shopping Centers



Pages Of Cool Stuff
After Viewing Over 400,000 Web Pages These Are Our Favorites
Internet Phone>, After Evaluating Many, This Appears To Be The Best Audio/Vidio Conferencing Software.
The Bread Page, The Best Links We Have Found For Bread Recipes.
Sailing/Caribbean Page, For Some Really Cool Informatiom On Sailing/Caribbean.
The Coffee Page Mon, Like Coffee?? Here Are The Best Coffee Links We Have Found.
Live Cam Page Links, We Think We've Found All The Camera Sites And Links In The World...(Thanks Ron)
Sound Page,Live Radio, Police Scanners, Music Co. Releases, Players, Audio/Video Conferencing And More Links...(Thanks Bernie)
Cool Stuff Page, These Are The Rest Of The Coolest Sites And Links Out There. Free Stuff, Shareware, Cracks, Hacks, Hints, News Stands, Weather, Web, Government, You Name It???



Our New Favorite Kick Butt Coffee
Lion Coffee
Try The Dark Expresso

Free Web Page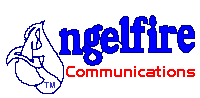 Angelfire, For The Best In Cool Web Pages.

Vote
VOTE FOR US
Click on the graphic to vote for this
page as a Starting Point--Hot Site.

Email: willnsue@home.com

You Are The--
--Person To Visit This Site