ERIN'S CMST 10 HOMEPAGE!!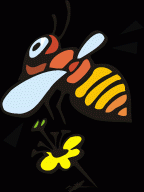 Top Five Things That are In my Living Room That really Shouldn't Be
Grotesquely large spider webs
Two quarts of Kikkoman Soy Sauce
A hole in the ceiling that my upstairs toliet could potentionaly fall through
Bee carcases
Random bottle of shaving cream
My Favorite Web Sites
Angelfire - Free Home Pages
Free Web Building Help
Angelfire HTML Library
HTML Gear - free polls, guestbooks, and more!
FREE EMAIL

Thank you for visiting my page at Angelfire. Please come back and visit again!
Email: Rarin_007@Hotmail.com