OIL, GAS AND MINERAL LEASES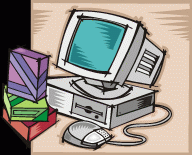 My Favorite Web Sites
Angelfire - Free Home Pages
Free Web Building Help
Angelfire HTML Library
htmlGEAR - free polls, guestbooks, and more!

ROBERT I."BOB" SEWELL, JR. Oil and Gas Leasing, Curative, Titles, 3-D Seismic, ROWs, Surface Damages, EPA Evaluation, Computer Literate.Member AAPL since 1965! 185 Ockley Dr., Shreveport, LA 71105, 318-869-2143 E-MAIL bsewe10@softdisk.com Thank you for visiting my page at Angelfire. Please come back and visit again!
Email: okla6@hotmail.com