Welcome to Marjorie's Home Page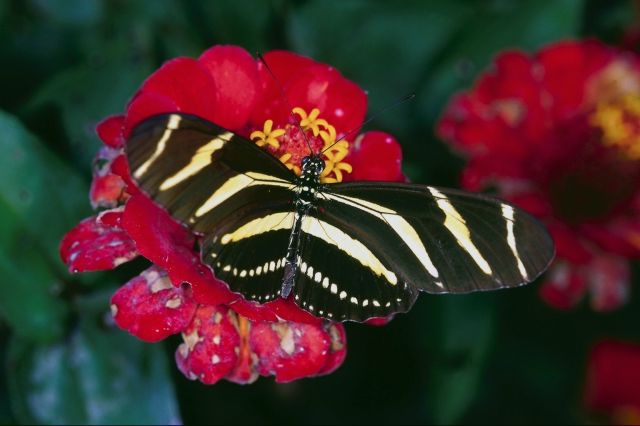 Hello All and welcome to my homepage. My name is Marjorie and I live in Woodbridge, Virginia. I am a budget analyst for the Marine Corps and enjoy doing a lot of things in my little free time. My parents live in Wild, Wonderful West Virginia with my little brother. My other brother (who is also younger, though he doesn't like to admit it) is attending Potomac State College. I have two wonderful men in my life, my boyfriend Steven and my kitty Smokey. They are the two most handsome guys around! I love Girl Scouts! I'm the Leader for a Junior Troop with 15 Scouts. They are all wonderful girls and we have a lot of fun going on trips, camping, doing service projects and earning cool badges. Last year we went tent camping in the spring and cabin camping in the winter. We worked hard all year and as a special treat we were able to go horseback riding in June. We earned 10 badges including Girl Scouts in the USA, Girl Scouting Around the World, Humans and Habitats, Communication, Science Discovery, Camping, Outdoor Creativity, Horse Lover, and the Sign of the Stars. My girls worked with another troop to organize Brownie Bridging Day. This was a program where the Brownie Scouts came and earned a Junior Badge and completed activities to bridge to Juniors. We also participated in the Mother-Daughter Tea, the Father-Daughter Dance, Junior Sock Hop, GS Sing-A-Long, Christmas Crafts, and Bowling. Now we are about to start a new Scout year and are looking forward to more exciting activities. The outdoors is wonderful! God sure knew what he was doing when he created all that wonderful forest to walk and explore, the rivers to canoe down and the lakes to swim in. Fall is my favorite time of year! What can compete with that beautiful foliage and the little nip in the air (sorry all you Floridians miss this). When winter comes around, I like to snuggle up with my kitty and a good book. Sometimes I sew or quilt or spend 7 months sanding a rocking chair to restain it. Hey we all have our pet projects, right? Thanks for stopping by my page. I hope you have a wonderful day. May God Bless You!
My Favorite Web Sites
Girl Scout Council of the Nation's Capital
Drudge Report News
Marine Corps Systems Command

My Favorite things about Angelfire.
Email: thebestmarj@yahoo.com