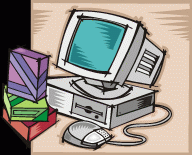 DECEMBER 30, 2012

*sighs in relief*

It's good to have internet in the house. It's even better to be able to be able to leave the house...PERIOD.

Snow, snow, and more snow.

That had been my last few days. Just all kinds of snow. It wouldn't have been so bad with cable and internet. I was in the middle of watching an episode of ONE TREE HILL and chatting online with a guy visiting from out of town when I lost mine. From what I heard from the guy today...it would have been...fun.

Damn.

LOL!!!

In hindsight as I sat in the Starbucks playing catch-up, I found myself looking back and wondered if I got anything done.

Well...I came to the realization that I had started to get six to eight hours of sleep now in a way that I didn't before. And it had started loooong before I got snowed in.

I also got back into reading. It was something that I've been slowly, but surely getting back into. However, being snowed in had allowed me to do something that I haven't done in a while. I attempted one night to read a bit of a book when I was cooking. Hours later, I flew asleep, book in my lap. Say what you will about Lauren Conrad, but her series of reality tv book series (first, L.A. CANDY and now THE FAME GAME) are guilty pleasures and true page turners...and the first book in THE FAME GAME had my attention and got a lot of giggles out of me. I couldn't put it down.

And when was the last time I had done that?

A long while. It took me back to high school...or the last Christopher Rice novel.

I also realized as I headed to the Starbucks, that there was...a sense of calm?...that had been a bit missing over the prior week. It let me realized that I was back to being centered. It proved that the time to myself made me think about myself...and reminded me that my life was sucking, and getting a little bit worse each day...when I could be...oh...DOING SOMETHING ABOUT IT!!! So I was motivated again to do something about it. Especially if I planned on leaving.

But my favorite thing during the last few days...was focusing on my writing.

After all...what else would I do?

And it was a good thing. While things continued to get in my way of getting ALTERNATE SPIN stories out on the timetable I wanted...the delay was a few days and I still found time to write. And most importantly, I was writing. Meanwhile, I needed time to finish Episode 1.3 of HOW THE OTHER HALF LIVES.

However, I realized I was being too loose with both. There was no structure to EITHER shows. And what was I to do?

I...created outlines for BOTH.

And now with more structure, it appeared that I had even more focus on how I was going to do HTOHL and AS. And that felt great. And it showed in the writing.

So...the snow week had been great for me.

However...I heard that there would be more snow coming...for NEW YEAR'S EVE.

I love finding time to write, but HELL TO THE NO!!!

LMAO!!!



DECEMBER 23, 2012

GOING DOWN IN LA-LA-LAND is a pretty funny movie.

Released this year...and now on Netflix, it's the story of a gay man trying to make it as an actor in L.A. Of course, he wind up getting caught up in L.A.'s seedy underbelly. It could be very dark. In fact, it has its dark moments. The fact that it is still funny and quirky and tough-in-cheek about the L.A. experience at all I would say is a credit to the writer...who also directed. It also made me think of Ron Carlivati, the writer of GENERAL HOSPITAL and the cancelled soap ONE LIFE TO LIVE.

It made me wonder...when I returned to Cali...would I make it? Or would I fall to the undertow?

I looked back over this weekend.

For Glenn, it was about finding out the hard truth that there are no men in this town. For months now, Glenn had been emerged in the dating scene in Little Rock. It's been fun seeing him out and about. It's been really great hearing that there were options out there. In fact, it seemed like he was really connecting with this one guy who, while closeted at work, was a neat guy. They have gone to the movies, had many a dinner, and then had days where they have spent in each other's company. It looked like they had it going on.

Until Glenn told me that they had not talked since the last time Glenn had invited him out for an event.

That event...was weeks ago.

And then...there was the guy out at the bar...with another guy.

???

'Hey, J. Could I start a tab?' I asked to my bartender.

Nuff said.

For me, it was just yet enough run-in with Redhead.

Yay!!! Happy fun!!!

*Cue sarcasm*

Since writing my latest column (IF AT FIRST YOU DON'T SUCCEED), I admit that it's been earlier to let Redhead go. Usually, that was usually how it went down with all of my 'love affairs.' It was made easier by a posing of him being with his 'baby.' You know...that person he didn't have the balls to tell me to my face he was seeing...but he told everyone else, but me?

*eyeroll* Nothing, but boys in this town. Cuz a real man would just say how it was and had kept it moving.

But not here.

It was made even mooooooooore easier when now that Redhead was in a hush-hush relationship, when he has been playing that 'I don't see you though I'm in front of you' game. While Glenn has seen this and was harping on it, I just didn't flinch. That's what non-factors like Redhead did.

So as I was heading to the other bar with Glenn to get fresh drinks, who should be coming around the corner, but REDHEAD. He kindly got out of the way. I kindly headed on by, not acknowledging his presence AT ALL.

Guess who flinched?

Redhead, of course.

As I found out, when he came after me in the next room and demanded a hug. I guess he expected me to overreact or cause a scene. I just dealt with him in a tongue-in-cheek way, flipping the script on him utterly.

Is this what I'm going to have to expect for myself every time I head out to the bar. Redhead always trying to trip me up because he's obviously not happy with the boy he himself chose to chase after? Because it wasn't my fault things ended badly when they didn't have to end badly in the first place.

Like I said above, he chose.

Deal with it.

My mind was on new things. New opportunities. New ideas that I hoped would take me out of here. Hopefully forever.



DECEMBER 20, 2012

Today apparently found me feeling upset.

You would think that anyone who was called out would be excited about it. After all, when you were always working, you never really get time to get everything you would like to do done. I was no different.

I could think of several writing related things I could be doing. I could be checking Ralan.com to see about where I could submit my short stories...not to mention my novel PICTURES OF A JADED BITCH which has been rejected from one of the potential publishers on my potential publishers list. I could be working on WILD BOYS which I hadn't touched for months. With my latest AS story posted as of last night, it could start doing an updated CHARACTERS page. Or I could just be networking through my various pages and thus, I would be able to work on my visibility.

LOL!!! And that was the theme of my week. I had been so busy working that it had started to again run over my 'writer time.' But on the other hand, I noticed that. And as a result, I was MAKING time. So much so that my mind was thinking like a writer. Glenn might even say I was thinking of myself as a brand...which would make him happy.

So why was I not happy for the down time?

I found that my heart just wasn't into it. And by into it, I meant that it was not into being here in Little Rock. Now that I felt at peace...for the most part...it was about raising that money and deciding on where I felt like going. Sadly, I still had bills. And bills had to be paid. Before I could save. However, it was not turning out that way.

However, what was turning out that way...was an awful lot of pettiness.

'Was I in the real world or did I slide back into high school?' would be how I summed up my life right now. People wanted to act like mean girls at my profession. People wanted to act like mean girls in my personal life. People were all interested in me outside of this state, but people were doing the most stupidest, disrespectful things in it.

It was ridiculous.

It was also frustrating.

This week it felt like the Universe felt the same way that I did.

There I was at the house. Glenn had gotten me addicted to that tv show THE VOICE. And it was the finals. I was sitting checking on stuff online. And then I heard one of the finalists singing it.

Green Day's 'Time of Your Life.'

...

Somehow when I heard that they were going to play one of Green Day's greatest hits, that was not the song I had in mind. It was not at all. Somehow I hadn't even heard the song since 2009, and yet there it was. And then my mind immediately glared at the tv, taking me back...

...to the day I realized that I was in love with Frenchman.

It killed my mood and I went to bed. Not before checking to see if Frenchman was okay.

The very next day I found out Rob (I'm sure if people go through my past columns back in the day, you're remember him as another love of my life) was engaged. And yes, to a girl.

Oh, and at the end of that day, Redhead decided to announced that he was with his 'baby,' a bartender who I looked much better than. I guess I wasn't white enough. In any case, I got satisfaction that it didn't mean a thing if you can't make it official on Facebook. Makes them fair game...which gave me hope krama was coming that way.

I was over it all.

I was over this crap.

I was over these backwards people.

I was just over it.

But when would I leave?



NOVEMBER 14, 2012

Le sigh...

Just when I got a good mojo going on...or things are just going slowly, but surely, I have Redhead in my face.

Just grrr...

I would like to think that the fact that I would be at work, come around a corner, and Redhead would stop chatting/gossiping with a co-worker about his latest conquest and walk off would be a sign that he respected my feelings enough to not mention it in my presence.

Nah. What was I thinking?

Redhead was only trying to be sure his business wasn't out there.

Hint: it would be best if Redhead did not tell his business in the work place.

Someone might tell his business. He might tell his business. My feelings were that what happened outside of work happened outside of work. And when you were at work, you were AT WORK. I did not say a thing about the fact that he had a job as a bartender. That he was out with a bad crowd. That he was whoring it up like the whore he was.

That after all was outside of work.

Still...it annoyed me when I was off work, waiting for something to listen to him talk and drool over the manager at his other job. I've seen the guy and well...hate to say...I'm better looking. If he was like any guy here in Little Rock, he was probably going to screw Redhead over. But that's not even that big of a deal since he was busy hooking up with tricks and then doing no calls, no shows at his other job.

What bugged me even more? That I still cared. And Redhead...was a fucking idiot.

Hours later, I was hitting up a store. I had worked out (body has adjusted to weights again...ugh!!!), and was running errands at the stores. And I saw that part of me was still down about it. So I walked into the latest store and started to be goofy. I made it back out and put my earbuds in and grooved to music. It got better.

Part of it was getting me to use my sense of humor. And some of it was the fact that yesterday I had taken a risk and let someone I liked know that I wanted to hang out with him. It was a 'GO ME' moment.

I had seen him today. I was busy and I was kicking myself later for not taking the time to talk a little longer. But I had seen him.

Of course, our work schedules conflict. LOL!!!

Still...he had said he would see about working around that. I suspect that was what he was doing today. If so...wow.

This one...might actually be into me.



OCTOBER 23, 2012

It had been a weird kind of a week.

I couldn't put my finger on it. But I had been working. I had made time this week to get back into reading. And I had been writing (new column coming soon!!!), and yet...I felt like I was still off.

Maybe it had to do with the wild Friday that I had. I was angry and upset. And I wanted to drink. I wanted to raise hell. And from what I remembered...from almost getting into a fight, getting too friendly with someone I knew who I knew had a boyfriend, and making out with a friend...I did just that.

Ironically, it occurred to me unknown.

Redhead had been so excited. He had gotten a job at the local gay bar that Glenn and I frequented. The day he told me, I told him to wear good undies because he would be walking around in them. He was like 'no, no, no.'

So of course I was right. :D

I knew my bar well. Glenn figured Redhead had blowed the manager. And from the clues laid out to me, I believed it. Thus, the wild Friday.

In any case, Redhead was wanting to work. He also wanted to tan...his current obsession. He wanted to just talk, talk, talk about it.

I looked at him blankly. He sounded so vapid and airheaded. I was surprised that I didn't roll my eyes.

Instead, I looked at him for a second, with a hint of a glare. I told him that if he really wanted it, he would make time for it. Then I went about my business.

Later on, my mind came back to that conversation. It even occurred to me today. It made me think about my life.

It was coming in fits and starts. In between work, I had been working on my novel, columns, blogs, and submitting my work out. But work had been trying to distract me again, so much so I was wondering if I might be doing something wrong.

And I was.

I meant that I felt that I wasn't making more time for things that I wanted to do. Things that made me happy. If anything I was making time for people who just did not appreciate me at all. And doing so was spreading me thin energy wise.

And that...was what I was feeling.

So it was probably time that I kept practicing what I was preaching.

After all, if it mattered, then I would make time.



OCTOBER 3, 2012

Well, here I was. I was sitting at a coffeehouse doing what I did best: drinking coffee and writing. LOL!!!

It had been a good week so far. If anything one of the things I had been learning about very slowly, but surely: it was the art of self-promotion.

You see...I re-posted A STUDY IN MIME.

A STUDY IN MIME was a short story that I got into an e-zine back in the fall of 2004. It was the only story of mine (barring fanfic) that had ever seen the light of day. And I had posted onto the writer blog that I kept on MySpace.

And that was what I was working on. Mentioning it here. Mentioning it on FB. Mentioning it every chance I got. It felt good. It felt good to keep my focus on what I really was: a writer.

Speaking of keeping my focus...I appeared to be keeping my focus in terms of me over men.

Note that I said appeared.

I've taking it one day at a time.

But make no mistake...I was living my life again.

And by that, I meant turning inward. I meant that I wanted the writing career. I didn't want to be living somewhere where that would not happen. As usual, that also meant being in a city where I would be able to...dare I said it...date...meet someone who would like me and want to be with me...rather than the headgames that gay guys did here.

So...keeping my focus met keeping my energy on me. Something that was hard to do when I still had Redhead in my face at work. I found that funny, that he would go out of his way to do. But now? Now he would never even call or text to hang out.

The fact we had been flirting the last few days honestly did make keeping focus harder. Because you know what? I did find him attractive...though he wasn't perfect. I enjoyed our hook-up and would love to do it again. And it was hard to find anyone here in Little Rock willing to give me a shot period.

But he was being an ass.

And that wasn't good for me. I knew that.

What also wasn't good? The fact that I'm being as subtle as an anvil on the head. So either he wasn't interested...or he was stupid?

Given the blush he had on his face when I did a blunt statement about our hookup yesterday, there was interest. So...Stupidity?

In any case, time would tell. I just don't want to lose myself for someone who did not deserve it.



SEPTEMBER 26, 2012

So I found myself watching the gay movie WEEKEND.

WEEKEND is a little indie movie about two guys who have a one night stand. From there, they unexpectedly start to get to know each other over a period of days. One of the guys is a hopeless optimist. The other is a jaded cynic. Realistic drama ensued.

There's a scene smack in the middle of the movie that got me every time. And by got, I meant that it always brought me to tears. Beautifully written. Beautifully acted. And best of all, slice of life real.

What started off as one of their get-togethers ended up being a frank discussion about love, gay marriage, Grindr, and relationships. Frankly, there were a lot of gay men who I felt really needed to be that frank with who they were either with or screwing, but I had always found were not man enough to have that kind of a talk even though most gay men were grown.

And there was the end. At the end of it, the cynic seriously broke that optimist's heart. He lost his temper and just tore him a new one. Right or wrong, it was like whoa. Why whoa?

Because it was obvious that he didn't want to do it. It was obvious that he cared about the optimist. But...it was like he said.

He did not WANT a boyfriend. More importantly, he COULD not have a boyfriend.

Could not.

Why? He was hurt that bad.

Obviously, I could relate.

How many times had it happened to me? I get so screwed over by some guy that I completely closed off? Heck, in college it was done so, so, very much that I became jaded. Not bitter, but jaded.

And years out of college, here I was again.

That guy I was with who I had to nurse through his alcoholic until he got his nursing degree. Smiling Guy...again. The Good Ole FIDF (Father I Did F*#() who I dated who was man enough to break it off. Hillbilly. All of them wanted to sit around and bitch about this an that and the fact they couldn't find a decent guy.

*looks at self in mirror*

And now with the drama I've had to go thruogh with this Redhead...just ugh. He would stand around and talk about how he was sick and tired of liking assholes who liked assholes. And now all I could say was he was one to talk since he treated me like crap even though I was actually being nice.

Nice did finish last I guessed. Because he was still on that soapbox about it. Almost oblivious to the fact that I had been hitting on him for two weeks. Clues were all there and he was either not getting it or just could not say 'not interested.'

I winded up with this movie on the tv. Meanwhile, I was in a gay.com chat room talking to a guy in Canada. He proved two things to me. One) I had officially become a magnet for every Scorpio in the world (Hillbilly, Redhead, him...I had a pattern with no breaks). And two) I was just at that point. Even if I want a boyfriend, I simply could not allow myself now.

Every time, I got hurt.

Every time, I got bruised.

Other than Redhead...who was single...I was a magnet for couples.

I just don't get it.

So...I've decided...I can't, either.

I can't open up anymore. No one wanted me so I guess it should be simple.

But like that scene from WEEKENED...I guess I had some hope deep down. Hope that things would work out. Hope that I would have sex again. Hope that I would be happy.

I guess I will be happy.

Alone.



AUGUST 29, 2012

It was two days ago that I had the thought.

It had been...wow, years...since I had one.

I had come out of the room to get something from the kitchen. And my eyes fell on the knife on the counter. Part of me was annoyed that Glenn had left it there on the counter when he could have easily put it in the sink. Just ugh.

Then there was the only part of me. The other part of me saw the knife. It hesitated for a moment. Then my eyes moved to my wrist. And all it wanted to do was slit it wide open, letting the blood pour out of me. Just hm.

I shook the thought away and went back to my room, clearly haunted. I wrote it off as a one-off. It was probably due to stress at work where my schedule was being messed with or with Redhead who wasn't talking to me or maybe just that it was becoming harder and harder to get out of here where I no longer wanted to be.

Then the thoughts came back.

It had been a tiring day.

Late buses. No return texts. Feeling really sad, hurt, lonely, and depressed...and yet even my friends did not seem to see it. I thought seriously what was the point? I might as well just let myself get hit by a car.

At one point...I almost did.

INSTEAD...I just sat and waited for a bus. I figured I might as well stress some more over new comics. Or better yet, I could hit the local Starbucks by the comic book store and see about working on my resume.

Then my laptop started to act up.

One thing after another after another...

Was this ever going to get better?

Obviously...the longer I was in Little Rock, the more and more I regressed. Not good if I'm thinking about killing myself. Not that anyone would seem to notice apparently.

Except for strangers it would seem. Whether it was a stray comment here or a turn of phrase there, it was obvious a complete and not so complete stranger could pick up on my mood enough to know something was wrong. The question begged to be asked why couldn't my nearest and dearest?

As if my heart wasn't cut enough, that cut right down to the core.

So...alive for now. I was just going to have to take it one day at a time again. I was going to as usual take care of myself. If I had to be cold, so be it.

It was life or death now.



AUGUST 20, 2012

Another thing that happened this 'lovely' weekend was me and Glenn going out to the bar.

Perhaps it was a guilty conscience on his part for going out without me to all the places that I would have loved to have gone to the night before.

FYI: I was learning that when a guy knew he was doing something wrong or be seen doing something wrong...all of a sudden, they forgot how to use their smartphones. ;) Little do they realize that the fact that in today's world, it's common knowledge that that phone was with them like a penis between their legs aka ALWAYS. In the end you couldn't play a playa...but I digress...

I didn't know what was going on this weekend, but it was packed, crowded, and busy. I was completely shocked. For the last few weekends, Glenn and I had been coming out there. And it's been...tame, but fun. This...was something I was more used to. After all the bs with Redhead, I definitely needed to go out. I needed to unwind.

And I did unwind.

I had a lot of Jack Daniels straight before I came out. Then it was beer. Then it was just vodka.

So...

I danced a lot. I took in a lot of guys and their 'tude. I kissed a guy. I kissed a girl. I really did not give a fuck.

Because...I...was no one.

Everyone wanted this guy. Everyone wanted that guy. Everyone wanted a three-way apparently. Everyone wanted to be with their little smokescreen.

Not one person wanted to be with me.

***

I stayed in the whole next day.

Part of the reason was that I had managed to strain the muscle in my left leg dancing. Hm. Must be old age kicking in.

Also I really wasn't in any kind of mood to see people.

As the day went on, I realized I REALLY, REALLY did not want to see people. But again who would want to see me anyway?

It took me sitting around later, playing catchup on THE VAMPIRE DIARIES and GREY'S ANATOMY to get a clue. It had been so long since I've seen GREY'S ANATOMY and was no longer used to its quirky comedy that I let out a few real non-sarcastic laughs. And that was when it hit me. The clue. And that clue...was remembering.

Remembering that I was a gay black man who liked to date and screw outside of his race for the most part...in a state where people really did not like to that or worse wouldn't admit. Funny since most of the gay men here were whores, always on A4A or their smartphones with that Grindr app looking for a piece of ass.

FYI...Glenn and I tested it everywhere we went so YES, I KNOW.

Anyway...I remembered.

Didn't sit well with me. So I went to bed.

Today was about a choice.

Obviously, I was hurt, sad, lonely, and depressed. While I would love to not be that way, all I had to say to that was le sigh... However, I took the hint. I was going to need some time to heal from all the crazy drama. For that, I was going to keep to myself a little bit more. Recharge my batteries for a while.

Today I had just been sitting. I've been sitting out on my patio and typing. I was going to be blogging for a bit and kept doing what I had planned for this weekend...working on submitting out PICTURES OF A JADED BITCH.

So far...so good.

I only wished this pain inside of me would go away.

As long as I'm here though, that was always going to be.



AUGUST 19, 2012

I had mellowed, but my internal feelings were just the same.

All men were whores.

I thought my hanging out with Redhead had gone okay. A bit of beer. Pizza Hut. THE DEVIL WEARS PRADA. Some good talking and a dog. A few times there were stolen glances. I was quite comfortable with him.

Over the last week, it wasn't even unusual to get late night text messages here. Just chat, chat, and more chat. I didn't mind, but it made a person wonder...was this verbal wordplay?

Would it be just that?

Goodness knew I was being as subtle as an avail.

I was interested in Redhead.

Maybe I should have known it wasn't going to end well when it occurred he had to ask if I was gay.

I meant...really? All the hints. All the looks. All the double meanings that it was obviously being gotten. And Redhead asked if I was gay.

Uh...yea!!!

So...with that out in the open...where do we go from there?

Apparently, he went to freaking out over his ex who had gotten a new boyfriend and went out to got someone.

Oh? And here I thought I was that person.

And worse, the person didn't even do it right.

So really what was even the point?



AUGUST 11, 2012

And then the very next day after last time I posted, I got asked out.

Lol.

I had had a crush on a redheaded co-worker of mine since he started. From the moment, I got a sense from him that I was getting playfully picked on, I should have known I was interested. I am a fan of guys with a goofy sense of humor and a penchant for nicknaming a la Richard Hall (a character from my fanfic) style. I also should have known by his unconventional look that he was probably gay.

Of course, the sparring and back rubs didn't help either.

However, I did not want to make the same mistake I made with Hillbilly...may he rest in peace.

But...was I getting the signals right?

Thankfully, the universe decided to intervent. In which I meant that he popped up on that 'people you might know' list that frequents the side of a person's Facebook page. Glenn figured life was too short, and fuck it, add him. I was hee, haw about it.

Finally, I too said fuck it. And I did.

Right before work, he added me.

:)

Glenn figured that since he did it...and was apparently checking my page...that it was just a matter of time before he or I asked the other person out.

And he was right.

He had gotten off work. I had gotten off work. My manager had decided to do something unconventional with me that day...something I had not done before. My co-workers were ravenous. But the redhead. There he was, trying to talk to me, explaining his reasoning for being on my page.

My mind was like awww... But I was busy at that moment. So when I found out that I was off at the same time as he was, I took it as a sign. So I asked him for a ride. He was willing. And he got to hang out for a bit. It turned out he stayed close by to me. And so he gave out his number and then...he asked me out. Just movies.

Still...:)



AUGUST 8, 2012

I remember when I first saw him.

I was a freshman in college. When I had seen signs and chalk writings announcing a gay/straight alliance, I felt my insides doing a flip-flop at it. I remember even walking back and forth outside the room back then, it being in the back way of the library. There was an entrance that opened and shutted, revealing the field out in the back...and a parking lot. ANYONE could have walked in. I was nervous as hell, knowing that if I walked in here I was gay and my world would change.

And I entered.

And there he was.

From what little I knew of gay people at that point, the only idea I had of them was queeny little girls with biting wit. This guy...was built like a man in blue jeans and a gray T-shirt. He had a goatee, glasses, and appeared somewhat goofy.

Naturally, I was in love. lol. Well, it was my first crush. lmao.

During college, I remember quite well that all of we newbies had crushes on him. Every time he moved. Every time he opened his mouth. Just being able to hang in his room during the groups' many 'den of sins' parties was a big deal.

Finally, he picked a guy to date. I remember feeling a bit jealous. I also remember feeling wow, he picked that. The guy he picked was the exact opposite of him...and queeny. It was...a weird pairing.

But a pairing it was. And it went on for YEARS. By the time I left for San Diego in 2005, they had been together for at least seven years. We always looked up to them as the pairing that we all wanted. A nice loving couple where we acted fair and showed compassionate to the other. It was an image that they threw out there as well. Of course over the years, they turned into one of those annoying Buffy and Muffy couples I dispised...so much that they became one of those who didn't interact with singles until they agreed with their point of view. Still...it was an earned couplehood.

I even found out since I've been back since 2010, that they were still together. All I could say was wow. I no longer talked to either one of them, but given how gay life was in the world...especially here...it was a small comfort. A small hope that maybe somewhere there was someone for me.

So imagine my surprise when I took a break from the Olympics to check for another round of silence or worse people with no pics and uglies with pics on A4A seeing him online...THERE.

And let's be real...as I just said on my newest column FORWARD MOTION, it's well known what A4A was for.

Hope...shattered.

I mean...seriously?

And as I went to the comic book store the next day, my looks I gave couples was priceless.

If they couldn't even make it work that he was out and about looking for ass, what hope did I have? Not that I had much here in Arkansas...or from what I was learning...in the United States...

Damn.



JULY 12, 2012

I logged into my bank website. I wanted to be sure everything was on the up and up before I headed to the store to get food. With me being down to one job, it was important to keep track of my spending more than ever.

I frowned.

For a moment, I didn't know what that withdrawal was for.

Then I realized what it was.

Apparently, I had agreed to an automatic renewal. Or it had been going ahead to be done. In any case, that was less money for me.

Ugh.

In any case, I guess the tightening of the belt has begun.

It was something I was not looking forward to. After all, I still had bills. In any case, I had to fight my fights on different levels. I was looking for work out in San Diego again. Until then, that did not stop me from looking for some part time work here. And at the same time, I had to save, save, save.

It had been a while since I've looked for work. Well, a year. And being back out there looking for work, I forgot how discouraging it could be.

So there's a negative energy about me that I can't exactly get rid of. Why? I'm just sick and tired of being here and I want to leave. And that's going to take time. The longer it appeared to take, the more frustrated I felt.

And as I'm sure I've mentioned before. The things that would mellow me out to not have a feeling of frustration...either of leaving or sex...were out of my reach for now. And with nothing but reminders of what I couldn't have all around me, it just made my anger, my frustration, the negative energy that much worse.

I felt the time for ignoring that...WAS OVER.

So today found me trying to turn that negative energy into positive.

My plan for now...was going to be for every moment where I felt the need to give into being frustrated...I was going to do something related to working out. Maybe it would be pushups. Or maybe sit-ups. Maybe I would go for a run.

So far this week, a lot of the negative energy went away when I worked out. I worked on pushing myself hard as well. And goodness knew, I was missing my daily protein shake.

I could only hope that that would work. And also...I would get to my goals of being away from here and having the life I deserve.



JULY 9, 2012

And it...begins.

Well, it had already began before today. I had already gone to all the webpages where I had my resume up and going. I updated. Now it was a matter of doing the web search. It was a matter of keeping my eyes and ears open for that next thing to keep money coming in while I focused on my dreams. And if I found something that ACTUALLY had to do with my major. Even better.

So speaking of my dream...how was it going?

Last night, I managed to get done with the pilot script for HOW THE OTHER HALF LIVES. After a rough start on my pilot dealing with a gay black man doing something quirky like dating a gay white man and all the drama that came from (all for a blog), something in my gut just told me to stop. And if there was anything I learned from WRITER'S DIGEST it was that when you felt like your gut was telling you something...or a character was trying to tell you something...or you got blocked...it was best to take things from a different angle.

With that in mind, I stopped and started a second draft.

And BAM!!! After some major time management problems, not to mention how I felt about the last scene, I was done with it. My mind was already thinking of the teaser for the next one.

I felt the concept had legs. I also felt that I had something to say. So maybe I would get a 13 episode first season to see it all play out. ALWAYS have some prepared.

And there it was...I was not only thinking like a writer...I was thinking like a writer who wanted to promote himself and his ideas.

In a word...awesome.

So what was on the agenda for the week?

Well, my spec script for CASTLE was on my other laptop. And things kept coming up before I could get ahold of an external hard drive to get it out of there. So I have decided to say fuck it and go ahead and re-type it. Since I had to type up the script for HTOHL, that would at least keep my typing up to snuff.

As could be seen here, I've gotten back to my page here...not to mention my writer page. I would like to see a new column up here by end of week. I felt I had enough time now to work on that. For now. Even if I had little, I felt it was time. It did not become more obvious to me until a few days as I was waiting for a bus.

Of course the bus took forever and a day to get to the stop. And I felt...alone.

There was no other way to describe it. Carl was busy. James was busy. Glenn was busy. And honestly I had gotten tired of it. I felt I shouldn't have to be a suicidal basketcase in order for some attention to come my way when I knew that if they needed a sounding board I would be there from jump no matter how tired or annoyed I was. That was how friends are. I simply was not feeling the love. And then people wondered why I kept to myself.

And since I felt by myself, but wanted someone to talk to as a Gemini was prone to do...I decided to talk to myself.

Lol. Not like that though I did have moments.

I pulled out my handwritten journal. Something had been telling me for a while to have it on me. Apparently, I had a good gut.

So...I've taken to writing in it again. If I was going to be closed off, at least I had someone.

I had even reorganized my writer folder. I was getting it ready to get some input put in it so I could out put into existence.

Two scripts to write up...a new column...was I missing something?

Yes, I was. I was doing a submission package for PICTURES OF A JADED BITCH.

I had begun it weeks ago. Of course, time came up again. Now I had one chapters to go back over. Then...I was going to see about submitting it out like I've been doing with my other novels over the last few months. While there had been interest (which I felt good about), there had been no bites.

In time though...

...until then, the goal was simple...keep busy and save money.

Just get the hell out of here.



JULY 8, 2012

I walked into the Starbucks. Since leaving my hotel job (and thanking God that I still had my OTHER job going on), I've been slacking off a bit on job searching if only because of some bit of sadness that things did not work out like I had hoped it would. Still...there wasn't any rest for the motivated so there I was walking into the Starbucks.

And I saw him.

I believed that I've seen him at this particular Starbucks before. Instead of gym clothes, he had on a white hat, white Polo, and a pair of shorts to keep cool. I loved the stubble he had and the hairy toned legs that went with him. I wasn't going to lie. He was hot.

In any case, I wasn't there to look...much. I was there to look at job options. So I headed to the counter.

And yet...the guy kept looking about. And of course, when my white chocolate mocha was ready, the guy looked at me head for the counter. He also had to get a napkin in that moment. For a moment, we were next to each other. And I felt his heat. I also saw him give me a sideway glance.

And then...he had to go. lol.

Yep, that's pretty much how guys have been in Little Rock, AR.

No more so than the gays over at A4A...which made me realize that that's how I knew him. I do believe he's a North Little Rock man who happened to be bi. So *eyeroll*

But that...along with a flaky gay guy who could not even make a love date though he campaigned for a while to get it from me...was reason enough to get the hell out of Little Rock, AR.

Most of this week, I've felt myself at a crossroad.

No, that wasn't true.

I wasn't at a crossroad. I knew what I wanted to do with my life. It was part of the reason that I left the hotel job.

If anything I felt frustrated.

I was just ready to go. There was nothing going on in Little Rock for me.

I wanted to write. Nothing more. Nothing left. I wanted to do things toward doing that. I also wouldn't mind using the skills I had to work at some publishing company. I wouldn't even mind working as a mail clerk again since I loved it...all that organizing. Hmmm...lol.

The opportunities for that were not here.

I also wanted to have some kind of social life. While I still had my connections, the landscape here was just too small for me. And the things I loved to do...were not here.

Neither were the men.

And simply put...if the guys were going to continue like how the flaky guy and Starbuck Guy was going to be, I really did not want to be here. It would be extremely self-destructive to me and my esteem.

And all clues...from the guy I dated when I first moved back to the guy I dated at the start of this year to the various married men who sniffed around me even though they were MARRIED...led to the truth. This would never changed. And this was why I left in the first place.

Of course, I needed to keep saving money. So...that was the plan.

But until then...God, I was frustrated. And not even sex could relieve that. Since I wasn't getting it, and the no matter how often (five times a week) I worked out and continued to be fit no one wanted me, the frustration would only get worse.

*sighs sadly*



MAY 11, 2012

Same shit, different day.

While I had successfully made it to the barbershop before it closed to go with the some-different beard I had shaved earlier, it really wasn't much of a day for an off day. The routine by now had become the thing of legends.

I worked almost every day. Occasionally there might be a surprise and the jobs sync up and I have an off day. Otherwise, I have to work every day.

During those times I usually could be online. And then...it hits.

Someone might want to hook up with me.

Me? A hook up? Seriously?

That usually went one of two ways.

Number 1...they would either say they were good to go. They wanted to do a hookup.

Then the games would start.

By games, what I meant was that there was all kinds of stalling going on. One minute there would be a nice to get into my pants. When I took guys up on it, they could not appear to find the time. Since my profile mentioned the fact that I was a man of little time, it simply did not fly with me.

Number 2...they would just...not even get off the launchpad at all.

And by that, I meant talking.

I love verbal foreplay. I've a verbal person. I love the wordplay. I even want the wordplay in bed. So love it. However...when it becomes nothing but talk, and no followthrough or worse no hint of followthrough coming, that also got my goat.

This week it occurred to me through various guys that I've been chatting with for a while, that nothing was going to happen. I loved a lot of the things talked about. However...my gut made me realized that while I talked to them almost every day...there was no deepening. If anything, I was telling more about me than they were about them. Okay, not a big deal.

Then I realized that there was also no just 'nice shoes, wanta shag' talk.

It was...just talk.

Uh...no.

Okay...that usually occurred on days at times when I have no time to do anything.

Then there were days like today.

Nothing.

Most of today was done online...looking while I worked out, cleaned, got ready for the fact that I was going to work this weekend.

Nothing.

So much time to do anything. So much time to lick, touch, feel, and suck. So much time to do something.

So...nothing.

And I was fucking sick with that.

I only had to look at all the people on my block list to see how much I was sick of it.

But...there was no one.

And just in case, I needed the reminder...in the event that I decided to move back to San Diego in the next few months...

There was a visitor here from San Diego. I suspected that there was another running event in town since he was a runner. Attractive for his age.

So of course like a lot of gay men from San Diego that I remembered they were into one thing: Latinos and Asians.

Apparently, that had not changed.

Kewl, I thought. That didn't mean that I couldn't give props to a guy who was here from San Diego. San Diego pride and all.

Didn't even bother to open the email.

Yep, some things never changed.

...

I guess I should accept that this was going to be the way it was going to be. Always going to be.

...



MAY 8, 2012

I looked at him.

It was always someone different. The stocky guy with the slicked back dark hair and stubble that came down next the end of my work shift. The blond in the business suit waiting in line at the gay Kroger. The hillbilly co-worker whom back is screaming for me to run my fingers through it and the butt that wants a piece of me up it. Or any number of married men or some part of a gay couple. Usually it was someone that I didn't find the least bit attractive.

I looked at him. And I could feel the feeling behind my brown eyes. That need. That urge. It was that burning desire to be needed...to be wanted.

But...there was something darker.

Maybe it's been the stressful week or two so far. Maybe it's the fact that I've been without for waay too long. Maybe it was the fact that the hillbilly was seeing someone and already said ILY after...a week and a half. In any case, I wanted something to take my mind off of the hillbilly.

And then I remembered where I lived.

:(

What was I thinking?

It was part of the reason I was so ready to leave. I would rather be back in a town where I got sex or had a chance every few months versus once a year...if at all.

It was driving me crazy.

The question was now...how crazy? What was hiding beneath my eyes?



APRIL 1, 2012

It was a Sunday back in January.

For a while, one of my co-workers and I had a 'will-they/won't-they' thing. I was not a person who was big on the office romance thing. I never have been. However, this guy had managed in the span of months to get through my defenses with humor, touchy-feeliness, and sexual charisma. However, a lot of that had been dashed by a third party...a lying fat ugly bitch.

Thankfully, she had been fired. While she was there, there was drama between me and him. He kept his distance when he wasn't trying to start stuff. Eventually, I had to let it go for my own sanity.

Before Christmas we reconciled our difference. I had hoped we could pick up where we left off. However, since we never have hanged out outside of work...due to both of us having second jobs and some times maybe fear...we never had any time alone.

This past weekend...we did.

The result?

The result...was that a lot of the sexual tension that was between us...boiled over.

'Why are you putting on gloves?'

From time to time, he had to get supplies from my area of the job. However, he had never had to use gloves. As I was getting my own things ready, I frowned.

He looked back at me, his hands adjusting the gloves, his brown eyes looking at me through the glass. His jaw was a bit ajar.

'I'm going to give you a probedementry.'

I frowned. 'A what?'

Then he showed me...by rubbing his crotch and balls through his khaki pants.

It was then I knew this guy who called himself straight...probably wasn't very straight at all.