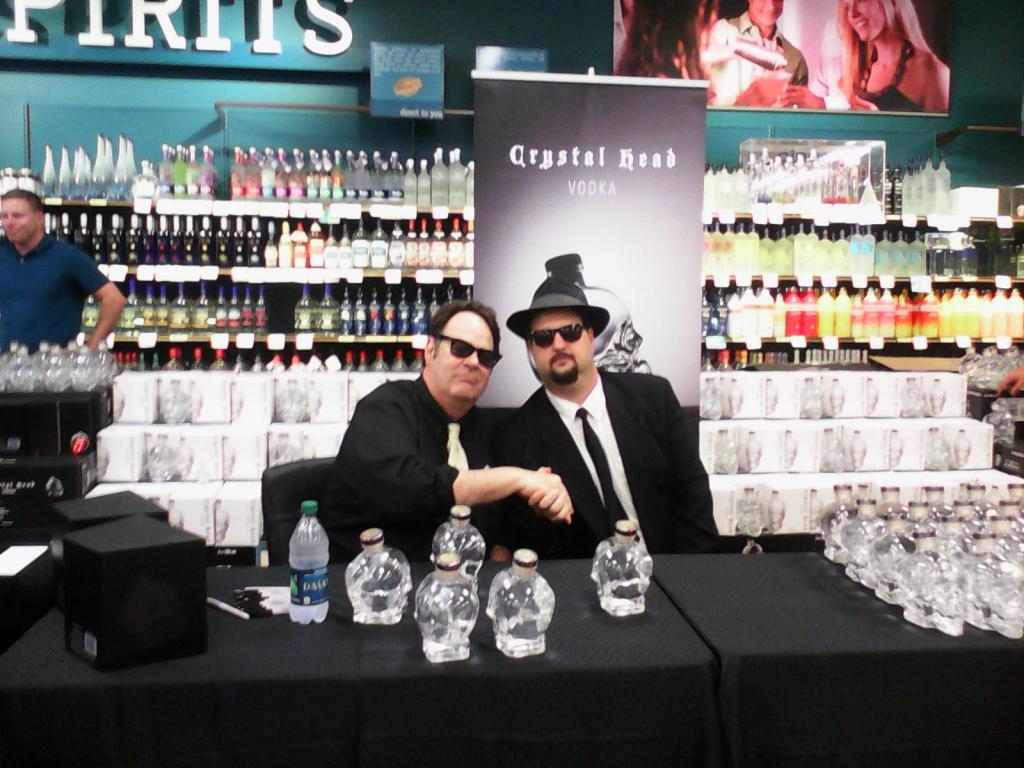 I have been singing karaoke since 1994, when it was done with cassette tapes and books to read the lyrics from. Karaoke has come a long way since then, and so have I. Above is a picture when I met Dan Ackroyd, as I am a huge Blues Brothers fan both looks and voice. So if there any Elwoods looking for a Jake, let me know...
We run a computerized system and update it monthly. Our sound is top- notch, and some would say "overkill" for karaoke, but for serious singers, I believe you should always sound your best. As a host, I have over 250 songs I can sing, and back up anyone who needs help. If you are nervous, I will either help you or find someone in the audience that can.
For private events we can DJ or do Karaoke. If you have special requests, just let us know. For Corporate events karaoke can be a great Team- Building experience!