Bread of Life Broadcast
Bridging the world with the gospel of Jesus Christ.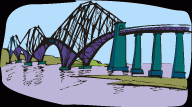 Through Trans World Radio. Reaching Asia, Australia, South America, and Africa. Other continents also through our free Bible Correspondence Courses.
We also offer free New Testaments, gospel tracts, Sunday School material, audio tapes, pocket calendars, and other Chrsitian literature.
YOu can reach us by email or by:
Bread of Life Broadcast
PO Box 825
Ignacio, CO 811307-0825
United Sataes of America
Email: bvgriggs@yahoo.com