Welcome.

Feel this Spectrum... Please Explore...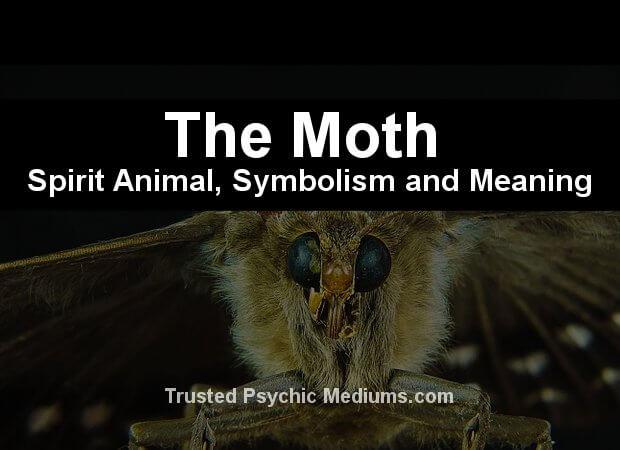 In general terms-
Nocturnal Symbolism referring to Moths also include:


*Dreams

*Shadows

*Other-worldliness

*Secret knowledge

*Psychic awareness


The Moth Spirit Guide
So the moth has appeared in your life and has a message for you. It may even have a specific lesson to teach you. But with the muddled and sometimes confusing mythology behind the moth, how do we decipher what the moth animal spirit guide is trying to teach us?
Moths represent three main ideals: mystery, darkness/light, and transformation. It is possible the moth spirit guide is trying to teach you the mysteries of the occult. The ancient mysteries of your ancestors. If one particular moth is coming to you often, research and find out what kind of moth it is and whatever the folklore or mythology is behind it. You might find your answer in your research. If not, let the moth continue coming to you until the message is loud and clear.
It is possible you have been hiding from something in your life and the moth is here to bring it into the light. To draw you to the light, just as moths are drawn to the light. It is also possible that some of the mysteries in your life are about to be revealed. Let the moth be your guide out of the darkness and to the light.
Just as butterflies go through an intense metamorphosis from caterpillar to adult, so too do moths. The moth spirit guide is here to help guide you through your time of transformation from a young person (in either spirit or mind) into a full-grown adult able to spread your wings and take to the sky. Perhaps you are embarking on a new career path, or a new family path. Perhaps you are outgrowing your old self to make way for the new. Let the moth spirit guide wrap you in its loving cocoon and show you the way to redemption.
Whatever the moth spirit guide teaches you, it will be a valuable lesson and you will walk away knowing the moth is a special creature indeed.
Follow. Explore the site.