"A house without books is
like a room without windows."
Heinrich Mann
Mr. Wonderful's©
Recent Book Buys
& Bedstand Books
<!- Oct. 24, 2011 ------------> "If you give a dog a donut, he'll ask for some apple juice to go with it. When you give him the juice, he'll drink it all up..."

If You Give
a Dog a
Donut


---

by Laura Numeroff
Designed for
Internet Explorer
Medium Text 1024x768
MW's (Almost) Daily Photo Page
Writing: In The News
"World Book Night giveaway: a night of Good Omens or Misery?"
"Curl up with Pratchett, Gaiman, King or Austen for one night of fiction, when one million books..."
---
DVDs Now Screening
Poliwood
(Barry Levinson 2009)

Mr. Wonderful says: "This is one of the most important documentaries you can see, for the people in Washington, D.C. will decide, for most of us, how we will live in the future. Regardless of your political leaning you must see this movie, although I must admit those to the left of the political spectrum will find it much easier viewing than those to the right."

Trailer: Poliwood

Poliwood

Hollywood insider Barry Levinson turns his lens on politicking.

Poliwood is now available at Netflix.com
Border Movie
(Southern United States Border)
(from the movie) "Secure the borders, Mr. Bush ... crawl out from under Vincenti Fox's desk, wipe your mouth and do the job."

Border Movie Trailer
Monsters
Filming Locations:
Belize
Costa Rica
Guatemala
Mexico
Texas, USA
(2010)

Scoot McNairy - Andrew Kaulder
Whitney Able - Sam Wynden
"Two people who barely know one another are thrown into otherworldly danger in this independent thriller. Andrew Kaulder (Scoot McNairy) is an American photojournalist on assignment in Mexico at a time when working there has become unusually dangerous -- after a NASA space probe crash-landed not far from the American border, alien creatures that made their way into the satellite were released, and have since thrived in Northern Mexico. Now the area is regarded as an "infected zone," where the aliens (who resemble giant squids) have been contained but move about freely, sometimes attacking humans who cross their paths."
Viewed:
Netflix Streaming
February 2011
My Comment: Really something. Not what you're expecting, a brilliant film.
The Finish: an ending that is a beginning.
My Rating:
* Did not finish movie
** Wasted my time on this one
*** Worth seeing--once is enough
**** Happy to see multiple times
***** Must own dvd
---
Kick-Ass
Filming Location:
All Star Lanes
Whiteleys Shopping Centre
Bayswater, London
England, UK
(2006)

Aaron Johnson--Dave Lizewski/Kick-Ass
Christopher Mintz-Plasse--Chris D'Amico/Red Mist
Chloë Grace Moretz--Mindy Macready/Hit Girl
Xander Berkeley--Nicolas Cage
Mark Strong--Omari Hardwick
Michael Rispoli--Lyndsy Fonseca
"...vigilante superhero film tells the tale of an average New York teenager who decides to don a costume and fight crime. Comic book geek Dave Lizewski (Aaron Johnson) may not have good coordination or special powers, but that doesn't mean he isn't a fully capable crime fighter..."
Viewed:
Best Buy Blu-ray
August 2010
My Comment: Really something. Not what you're expecting, a brilliant film.
The Finish: Satisfying, everyone falls for 'Hit Girl.'
My Rating:
* Did not finish movie
** Wasted my time on this one
*** Worth seeing--once is enough
**** Happy to see multiple times
***** Must own dvd
---
Special
Filming Location:
Unknown
(2006)

Michael Rapaport - as Les Franken
Josh Peck
Paul Blackthorne
Robert Baker
"An unremarkable parking-enforcement officer living a low-key existence of solitary lunches in the park, lonely dinners at home, and superhero comics that at least afford him the quiet release of fantasy enrolls into a clinical trial for antidepressant pills, only to find that it has some decidedly unexpected side effects..."
Viewed:
Netflix Streaming
June 2010
My Comment: Really something. Don't look for Avatar type special effects.
The Finish: Satisfying, and leaves you wondering, what's real and what's not.
My Rating:
* Did not finish movie
** Wasted my time on this one
*** Worth seeing--once is enough
**** Happy to see multiple times
***** Must own dvd
---
Moon
Filming Location:
Shepperton Studios,
Shepperton, Surrey, England, UK
(2008)

Director--Duncan Jones (son of David Bowie)
Sam Rockwell--Kevin Spacey
Dominique McElligott--Rosie Shaw
Robin Chalk
"An astronaut miner extracting the precious moon gas that promises to reverse the Earth's energy crisis nears the end of his three-year contract, and makes an ominous discovery in this psychological sci-fi film starring Sam Rockwell and Kevin Spacey. For three long years, Sam Bell has dutifully harvested Helium 3 for Lunar, a company that claims it holds the key to solving humankind's energy crisis. As Sam's contract comes to an end, the lonely astronaut looks forward to returning to his wife and daughter down on Earth, where he will retire early and attempt to make up for lost time. His work on the Selene moon base has been enlightening -- the solitude helping him to reflect on the past and overcome some serious anger issues..."
Viewed:
Netflix Streaming
April 14th, 2010
My Comment: Specials effects are wonderful, and truly amazing once you realize the movie cost $5m (£3.23m). You think you've got it figured out fairly early, but you haven't.
The Finish: Satisfying, the resolution comes a little too briefly, but this is a really fine movie, better than many of those being made and distributed for 495m dollars more.
Trivia: Trivia
My Rating:
* Did not finish movie
** Wasted my time on this one
*** Worth seeing--once is enough
**** Happy to see multiple times
***** Must own dvd
---
Movie Review Sites

1) I list the actors
2) My observations
3) I comment on the finish--not a spoiler!
4) I rate the movie
5) I include a trailer
6) Photos sometimes
Jump to Top
Coming
"Arizona"
the Murder of Investigative
Journalist Don Bolles
Jump to Top
NOW Listening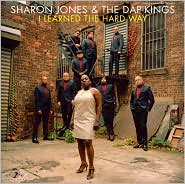 I Learned the Hard Way
Sharon Jones & the Dap Kings
"Since so few acts in the new millennium attempt the old-school soul that†s the specialty of Sharon Jones & the Dap Kings, it may be easy to assume that they†re heralded simply because of their rarity: although they certainly sound like plenty of acts from back then, they†re praised because nobody else sounds like them now, something that†s all well and good but doesn't quite suggest how good the group really is..."
---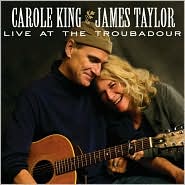 Live At the Troubadour
James Taylor, Carole King
"Carole King and James Taylor reuniting isn†t quite a monumental reunion -- they never were an official performing entity, so they never had a falling out, appearing on-stage and on record from time to time since their †70s heyday -- but it is a notable one, particularly when they choose to perform at the Troubadour, the L.A. venue so crucial at the start of their stardom, backed by such fellow veterans of the SoCal singer/songwriter scene as guitarist Danny Kortchmar, bassist Leland Sklar, and drummer Russell Kunkel, musicians who supported them the last time they co-headlined the club back in 1971..."
Golden Age of Light Music
The Golden Age of Light Music:
1950s Volume 4 - Cornflakes
This CD has scores of wonderful music that played in the background while we, as Baby-Boomer children sat mesmerized by black and white movies and television shows that actually contained dialogue, acting, suspense and sometimes real scenery, featuring thespians who kept their private lives private. Careful, for it may bring tears to your eyes. Who knew the theme song to Broderick Crawford's Highway Patrol TV show was named 'Highway to Heaven?'
~ Mark Wonderful, June 15th, 2010 ~
Highway Patrol theme song with Video"
---
---
Jump to Top
---

Top 100
Purchased on the Net Books
Updated Hourly !
Jump to Top
Jump to Top
---
---
Interesting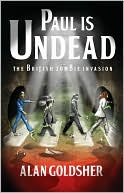 Paul Is Undead
---
by Alan Goldsher
"In an inspired act, Lennon kills and reanimates local rocker Paul McCartney, kicking off an unstoppable partnership. With the addition of newly zombified guitarist George Harrison and drummer/Seventh Level Ninja Lord Ringo Starr, the Beatles soon cut a swath of bloody..."
---
(Not Dying)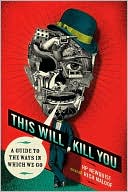 This Will Kill You:
A Guide to the Ways
in Which We Go
---
by HP Newquist,
Rich Maloof,
Jim Shinnick
(Illustrator)
"Have you been attacked by a great white shark? Gone over Niagara Falls in a barrel? Been exposed to anthrax? No, you haven't, or you'd be dead. This Will Kill You reveals the intriguing facts behind the many ways humans bite the dust in encounters with deadly bugs, hungry..."
---
(Dying)
Instructions
---
by Neil Gaiman,
Charles Vess (Illustrator)
"Trust Dreams.
Trust your heart,
and trust your story."

---
(Ages 7-12)
China Safari:
On the Trail of Beijing's
Expansion in Africa
---
by Serge Michel, Michel Beuret, Paolo Woods
"China Safari tells the extraordinary—and largely unknown—story of the rise of China's economic empire in Africa and how it will change the twenty-first century. China is Africa's second largest business partner, with trade now at more than $100 billion a year, and growing..."
---
(China)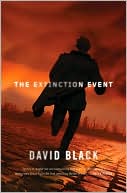 The Extinction Event
---
by David Black
"The secret of Frank's murder, which may have nationwide consequences, could be tied to a wealthy local family with links to a utility company. The ending will leave some heaving the book across the room, some scratching their heads, and others haunted for days."
---
(Fiction)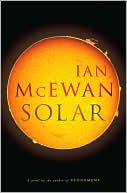 Solar
---
Ian McEwan
"When Michael's personal and professional lives begin to intersect in unexpected ways, an opportunity presents itself in the guise of an invitation to travel to New Mexico. Here is a chance for him to extricate himself from his marital problems, reinvigorate his career, and very possibly save the world from..."
---
(Fiction)
---
Some icons courtesy of
Leo's Icon Archive

Jump to Top
Compensation Notice:
Excepting powells.com and barnesandnoble.com, Mr.Wonderful receives no compensation, consideration, notice, discounts, or dregs of whiskey, for mention of any web sites or blogs shown on any of my pages.
Genre

Title

Purchase Date
Bookseller
B&N Net Rank

The Book
(Reading Status)

Bedstand Books Currently Being Read




Science Fiction

<!- USING AMAZON LINK -------->

Crashing Suns

by Edmund Hamilton

---


ISBN-13: 9781401403195
Copyright © 1928 & 1965

January 2012

Amazon Best Sellers Rank:
2,815,107

Paperback: 192pp
Cover: $N.A.
Used: $1.00

"Crashing Suns is the epic account of this future space legion..."

---

from the cover
1965

From Paul Camp/Amazon:
"...Crashing Suns (1965) is a collection of five _Weird Tales_ space operas published between 1928 and 1930. The title story was a two-part serial, but the stories are really all novelette length pieces. The last four stories are all Interstellar Patrol stories. The first is not, but the plot formula is still much the same. The science is either dated or preposterous. Some stories were written before the discovery of Pluto and refer to only eight planets in the solar system (though since the 'demotion' of Pluto, this might not be that dated after all!) and outer space is filled with ether. There are 'holes' in the ether where no light can exist. Space craft make impossible turns to the right or left and make sudden stops at the drop of a space helmet..."

Begun: 1/29/2012
Finished: 2/8/2012

Science Fiction

The Last World War

by Dayton Ward

---


ISBN-13: 9780743457897
Copyright © 2003

December 2011

291,600

Paperback: 482pp
Cover: $7.99
New: $7.19

"The Last World War is the first word in fast-paced cross-genre storytelling, with real American fighting men and women facing..."

---

Judith & Garfield Reeves-Stevens
from the cover

B&N Overview:
"It started small, with an unprepared band of Marine reservists encountering deadly extraterrestrial visitors in the backwoods of Missouri. But this fatal First Contact rapidly escalates into a global crisis as mankind discovers that two warring species of aliens have invaded our world through a network of hidden interdimensional portals. The apocalyptic conflict between the hastily labeled 'Blues' and 'Grays' has already devastated their home planet. Now Earth has become the final battleground in a cataclysmic war whose origins are barely understood..."

Begun: 12/28/2011
Finished: 1/29/2012

Fiction

Vernon God Little

by DBC Pierre

---


ISBN-13: 9780156029988
ISBN: 0156029987
Copyright © 2003

Vernon God Little

by DBC Pierre
2003 Hardback Cover

August 2010

175,538

Hardback: 279pp
HB Cover: $23.00
Remainder: $1.99

""If Huckleberry Finn were set on the Mexican-American border and written by the creators of South Park, it might read something like this.

---

San Francisco Chronicle

Barnes & Noble Synopsis:

"When sixteen kids are shot on high school grounds, everyone looks for someone to blame. Meet Vernon Little, under arrest at the sheriff's office, a teenager wearing nothing but yesterday's underwear and his prized logo sneakers. Moments after the shooter, his best buddy, turns the gun on himself, Vernon is pinned as an accomplice. Out for revenge are the townspeople, the cable news networks, and Deputy Vaine Gurie, a woman whose zeal for the Pritikin diet is eclipsed only by her appetite for barbecued ribs from the Bar-B-Chew Barn. So Vernon does what any red-blooded American teenager would do; he takes off for Mexico."

Begun: 11/11/2011
Finished: 11/20/2011

Autobiography

Known and Unknown:
A Memoir

by Donald Rumsfeld


---


ISBN-13: 9781595230676
ISBN: 159523067X
Copyright ©2011

September 2011

10,305

Trade: 815pp
Cover: $36.00
New: $3.99

"It is a terrific book. Let me tell you something, it is absolutely fascinating. He's very blunt in talking about people and issues and so forth, you'll really enjoy it, in my humble opinion."

---

Mark Levin
2/10/2011

B&N Overview:
"'If you are not criticized, you may not be doing much.' ~ Rumsfeld's Rules. Few Americans have spent more time near the center of power than Donald Rumsfeld. Now he has written an unflinching memoir of his half-century career, sharing previously undisclosed details that will fascinate readers and force historians to rethink many controversies. Starting from a middle-class childhood in Illinois, Rumsfeld had a rapid rise that won him early acclaim. He shows us what it was like growing up during the Great Depression and World War II, going to Princeton on scholarships, serving as a naval aviator, then getting his first political job on Capitol Hill during the Eisenhower administration. He recalls how he won a seat in the House of Representatives at age thirty and what he experienced as a Republican in Congress during the Kennedy and Johnson years. We also follow him back to the executive branch as he took on key cabinet positions in the Nixon and Ford administrations, including his service as the youngest-ever secretary of defense, just after the trauma of Vietnam..."

Begun: 10/24/2011
Finished: __________

Novel

What the Dead Know
by Laura Lippman

---


ISBN-13: 9780061128868
ISBN: 0061128864
Copyright © 2007

February 2011

32,380

Paperback: 381pp
Cover: $7.99
New: $1.04

"Outstanding...Lippman...should gain many new fans with this superb effort."

---

Publishers Weekly
2007

B&N Synopsis:
"Thirty years ago two sisters disappeared from a shopping mall. Their bodies were never found and those familiar with the case have always been tortured by these questions: How do you kidnap two girls? Who-or what-could have lured the two sisters away from a busy mall on a Saturday afternoon without leaving behind a single clue or witness?

Now a clearly disoriented woman involved in a rush-hour hit-and-run claims to be the younger of the long-gone Bethany sisters. But her involuntary admission and subsequent attempt to stonewall investigators only deepens the mystery. Where has she been? Why has she waited so long to come forward? Could her abductor truly be a beloved..."

Begun: 09/27/2011
Finished: 11/11/2011

Russia (Federation) Entrepreneurs

Soviet Union

The Oligarchs:
Wealth And Power In The New Russia

by David Hoffman

---


ISBN-13: 9781610390705
ISBN: 1610390709
Copyright © 2011

September 2011

441,684

Trade: 575pp
Cover: $21.99
New: $13.91

"In terms of sheer drama, it's an irresistible tale... One of the most vivid and well-researched accounts to date of this tumultuous period in recent Russian history."

---

Newsweek
2003

B&N Overview:
"In this saga of brilliant triumphs and magnificent failures, David E. Hoffman, the former Moscow bureau chief for the Washington Post, sheds light on the hidden lives of Russia's most feared power brokers: the oligarchs. Focusing on six of these ruthless men— Alexander Smolensky, Yuri Luzhkov, Anatoly Chubais, Mikhail Khodorkovsky, Boris Berezovsky, and Vladimir Gusinsky—Hoffman shows how a rapacious, unruly capitalism was born out of the ashes of Soviet communism."

Begun: 09/13/2011
Finished: 10/23/2011

Science Fiction

The Army of the Republic

by Stuart Archer Cohen

---


ISBN-13: 9780312429058
ISBN: 0312429053
Copyright © 2008

The Army of the Republic

by Stuart Archer Cohen
2008 Hardback Cover

August 2011

971,880

Paperback: 422pp
Cover: $24.95
New: $1.00 (gift)

"The Army of the Republic is brilliant, terrifying, and much too close for comfort."

---

Naomi Klein
2008

B&N Overview:
"In a revolutionary America at the edge of our imagination, two men face off in a struggle for the future. On one side is Lando, a twenty-something urban guerilla whose obsession with saving the country drives his Army of the Republic deeper into a violent campaign of bombing and assassination. On the other side is James Sands, a billionaire entrepreneur so determined to preserve his privileges that he unwittingly hires death squads to hunt down and murder his own family. Against the backdrop of..."

Begun: 09/01/2011
Finished: 09/26/2011

Newspapers

The Press
by A.J. Liebling

---


ISBN-13: 9780394748498
ISBN: 0394748498
Copyright © 1961

January 2010

Amazon Rank: 1,465,786

Paperback: 284pp
Cover: N/A
'61 Cover: $.75
Used: $3.10

"Why have American newspapers failed to provide adequate and reliable coverage of the news?"

---

from the cover
1961

"In this book Liebling talks about the newspaper industry, publishers, and the shenanigans publishers-newspapers pull to further their ends. Most of the stories were written in the 40s-50s and compiled in the 60s, but are as true today as they were then. Newspapers ignore the obvious and important, make-up much of what they do report, and lines of advertising sold & circulation is always the bottom-line. News is the last thing any publisher wants to pay for, so they economize by making it up or hire experts to make it up (that is, the expert is here NOT where the news is happening, and provides an opinion of events they know nothing about). Experts dont require expense accounts and costly travel. Liebling cites several events where the press was totally in the fog but had plenty to say; Stalin's death and his replacement are the best example of this phenomenon. And you get a sense of what sort of bums our government leaders are, or were. Liebling spills the beans on some of these people. "

Begun: 08/19/2011
Finished: 09/13/2011

Science Fiction

Spin

by Robert Charles Wilson

---


ISBN-13: 9780765348258
ISBN: 076534825X
Copyright © 2006

July 2011

131,196

Hardback: 464pp
Cover: $7.99
New: $7.19

B&N Overview:
"One night in October when he was ten years old, Tyler Dupree stood in his back yard and watched the stars go out. They all flared into brilliance at once, then disappeared, replaced by a flat, empty black barrier. He and his best friends, Jason and Diane Lawton, had seen what became known as the Big Blackout. It would shape their lives. The effect is worldwide. The sun is now a featureless disk—a heat source, rather than an astronomical object. The moon is gone, but tides remain. Not only have the world's artificial satellites fallen out of orbit, their recovered remains are pitted and aged, as though they'd been in space far longer than their known lifespans."

Begun: 07/18/2011
Finished: 08/28/2011

Sociology

The Crowd

by Gustave Le Bon
(written 1895)

---

ISBN-13: 9781420931730
ISBN: 1420931733
Copyright © 1960

August 2011

260,605

Hardback: 207pp
Cover: $5.99
'77 Cover: $3.50
Used: $1.99

"The rapid growth of bureaucracy, and the transference of power to this bureaucracy by crowds of citizens, is an all-pervading problem demanding study and action."

---

~ from the cover

From the Publisher:

"'The following work is devoted to an account of the characteristics of crowds. The whole of the common characteristics with which heredity endows the individuals of a race constitute the genius of the race. When, however, a certain number of these individuals are gathered together in a crowd for purposes of action, observation proves that, from the mere fact of their being assembled, there result certain new psychological characteristics, which are added to the racial characteristics and differ from them at times to a very considerable degree.'-From the Preface to 'The Crowd: A Study of the Popular Mind', a pivotal work in the field of group psychology which was written in 1895 by French social psychologist, Gustave Le Bon."

Begun: 07/22/2011
Finished: 08/18/2011

Investments & Securities

General Business & Economics

Diary of a Very Bad Year:
Confessions of an Anonymous Hedge Fund Manager

by: Anonymous Hedge Fund Manager

---


ISBN-13: 9780061965302
ISBN: 0061965308
Copyright © 2010

May 2011

USED FROM OUR AUTHORIZED SELLERS

130,346

Trade: 260pp
Cover: $14.99
New: $1.99

"Diary of a Very Bad Year is a rarity: a book on modern finance that's both Extraordinarily thoughtful and enormously entertaining..."

---

James Surowiecki
2010

From the Publisher:

"The First Book from n+1—an Essential Chronicle of Our Financial Crisis

HFM: Where are you going to buy protection on the U.S. government's credit? I mean, if the U.S. defaults, what bank is going to be able to make good on that contract? Who are you going to buy that contract from, the Martians?

n+1: When does this begin to feel like less of a cyclical thing, like the weather, and more of a permanent, end-of-the-world kind of thing?

HFM: When you see me selling apples out on the street, that's when you should go stock up on guns and ammunition."

Begun: 07/02/2011
Finished: 07/22/2011

Fiction

Resurrection Day

by Brendan DuBois

---


ISBN-13: 9780515129496
ISBN: 0515129496
Copyright © 1999

May 2011

(Not ranked)

Paperback: 465pp
PB Cover: $7.50
Used: $1.99

"This is what-if thriller fiction at its finest"

---

Publishers Weekly
1999

From the Barnes & Noble Review:

"Mystery novelist Brendan DuBois makes a foray into the alternate timeline realm and gives us a gripping and chilling dark tale featuring Boston Globe reporter Carl Landry, who is on the trail of a government conspiracy. Somewhere between the gritty work of Andrew Vachss, the hard-boiled detective novels of Dennis Lehane, and the alternate history arena usually ruled by the likes of Harry Turtledove, Brendan DuBois has wedged himself firmly into the highest ranks of fine suspense writers and mined a fantasy noir niche all his own."

Begun: 06/12/2011
Finished: 07/17/2011

Current Events

World History

Bookseller of Kabul

by Asne Seierstad
(translator)
Ingrid Christophersen

---


ISBN-13: 9780316159418
ISBN: 0316159417
Copyright © 2002

April 2010

27,109

Trade: 288pp
Cover: $13.99
Used: $2.00

"'The Bookseller of Kabul' reads like a novel and is absorbing reportage."

---

New York Times
2004

From the Publisher:
"With The Bookseller of Kabul, award-winning journalist Asne Seierstad has given readers a first-hand look at Afghani life as few outsiders have seen it. Invited to live with Sultan Khan, a bookseller in Kabul, and his family for months, this account of her experience allows the Khans to speak for themselves, giving us a genuinely gripping and moving portrait of a family, and of a country of great cultural riches and extreme contradictions.

For more than 20 years, Sultan Khan has defied the authorities—whether Communist or Taliban—to supply books to the people of Kabul. He has been arrested, interrogated, and imprisoned, and has watched illiterate Taliban soldiers burn piles of his books in the street. Yet he had persisted in his passion for books, shedding light in one of the world's darkest places."

Begun: 5/22/2011
Finished: 7/1/2011

Fiction

Darkness Visible

by William Golding

---


ISBN-13: 9780374530518
ISBN: 0374530513
Copyright © 1979

September 2010

321,312

Hardback: 265pp
PB Cover: $15.00
'79 Cover: $10.95
Used: $2.08

"He has written a story of our times, a chilling mystery which never ceases to mystify"

From the Publisher:

"A dazzlingly dark novel by the Nobel Laureate.

At the height of the London blitz, a naked child steps out of an all-consuming fire. Miraculously saved yet hideously scarred, tormented at school and at work, Matty becomes a wanderer, a seeker after some unknown redemption. Two more lost children await him: twins as exquisite as they are loveless. Toni dabbles in political violence, Sophy in sexual tyranny. As Golding weaves their destinies together, as he draws them toward a final conflagration, his book lights up both the inner and outer darknesses of our time."

Begun: 05/20/2011
Finished: 06/11/2011

History

The Thief at the End of the World:
Rubber, Power, and the Seeds of Empire

by Joe Jackson

---


ISBN-13: 9781615544424
ISBN: 1615544429
Copyright © 2008

April 2010

23,996

Hardback: 414pp
Cover: $27.95
New: $5.38

"Is an absorbing account of perhaps the most spectacular boom and bust in the history of resource extraction."

---

Alex Shoumatoff
2008

From the Publisher:
"In 1876, a man named Henry Wickham smuggled seventy thousand rubber tree seeds out of the rainforests of Brazil and delivered them to Victorian England's most prestigious scientists at Kew Gardens. Those seeds, planted around the world in England's colonial outposts, gave rise to the great rubber boom of the early twentieth century—an explosion of entrepreneurial and scientific industry that would change the world. The story of how Wickham got his hands on those seeds—a sought-after prize for which many suffered and died—is the stuff of legend."

Begun: 5/06/2011
Finished: 5/22/2011

Science Fiction

Daemon

by Daniel Suarez


---


ISBN-13: 9781616821715
ISBN: 161682171X
Copyright © 2009

February 2011

USED FROM OUR AUTHORIZED SELLERS

8,868

Hardback: 432pp
Cover: $26.95
Remainder: $5.38

"Riveting. For anyone who appreciates thrills, chills, and cyber suspense. Will leave readers anxiously awaiting the promised sequel."

---

Publishers Weekly
2009

From the Publisher:
"When a designer of computer games dies, he leaves behind a program that unravels the Internet's interconnected world. It corrupts, kills, and runs independent of human control. It's up to Detective Peter Sebeck to wrest the world from the malevolent virtual enemy before its ultimate purpose is realized: to destroy civilization..."

Begun: 5/05/2011
Finished: 5/19/2011

Media Studies

Popular Culture

Information technology

Against the Machine:
Being Human in the Age of
the Electronic Mob
by Lee Siegel

---


ISBN-13: 9780385525664
ISBN: 0385525664
Copyright © 2008

February 2011

348,745

Hardback: 182pp
Cover: $22.95
Remainder: $2.11

"Savor his vigorous prose, and prepare to be surprised"

---

Pete Hamill
2008

From the Publisher:

"Of course the Internet is not one thing or another; if anything, its boosters claim, the Web is everything at once. It's become not only our primary medium for communication and information but also the place we go to shop, to play, to debate, to find love. Lee Siegel argues that our ever-deepening immersion in life online doesn't just reshape the ordinary rhythms of our days; it also reshapes our minds and culture, in ways with which we haven't yet reckoned. The web and its cultural correlatives and by-products—such as the dominance of reality television and the rise of the 'bourgeois Bohemian'—have turned privacy into performance, play into commerce, and confused "self-expression" with art. And even as technology gurus ply their trade using the language..."

Begun: 04/28/2011
Finish: 05/05/2011

Biography

The Mysterious Montague:
A True Tale of Hollywood, Golf,
and Armed Robbery
by Leigh Montville

---


ISBN-13: 9781616791148
ISBN: 1616791144
Copyright © 2008

February 2011

16,384

Hardback: 303pp
Cover: $26.00
Used: $1.04

"From three-time New York Times bestselling author"

---

from the cover
2008

B&N Review:

"Leigh Montville writes nonfiction, but many of the men who pop up in The Mysterious Montague: A True Tale of Hollywood, Golf, and Armed Robbery have names that sound as if they were tapped out on the typewriter of a 1930s screenwriter: Scorpy Doyle, Side Hill Henry, Bozo Corbett, Mush Mulane, and Bushel Gooley, to name a few.

This is fitting, as the book itself, in plot, pacing, and setting, unspools like an old movie. Montville, who has written bestselling biographies of such sports legends as Babe Ruth, Ted Williams, and Dale Earnhardt, here tells the story of John Montague, an enigmatic man who arrived in Hollywood in the early 30s and quickly achieved his own curious celebrity..."

Begun: 04/04/2011
Finish: 04/24/2011

Novel

The Fixer

by Bernard Malamud


---


ISBN-13: 9780374529383
ISBN: 0374529388
Copyright © 1966

The Fixer

by Bernard Malamud
1976 Paperback Cover

2010

USED FROM OUR AUTHORIZED SELLERS

73,594

Paperback: 306pp
Cover: $15.00
'76 Cover: $3.95
Used: $1.99

"The Two-Million-Copy Bestseller
by the Pulitzer Prize and National Book Award Winner"

---

From the Cover
1976

From the Publisher:

"The Fixer (1966) is Bernard Malamud's best-known and most acclaimed novel — one that makes manifest his roots in Russian fiction, especially that of Isaac Babel.

Set in Kiev in 1911 during a period of heightened anti-Semitism, the novel tells the story of Yakov Bok, a Jewish handyman blamed for the brutal murder of a young Russian boy. Bok leaves his village to try his luck in Kiev, and after denying his Jewish identity, finds himself working for a member of the anti-Semitic Black Hundreds Society. When the boy is found nearly drained of blood in a cave, the Black Hundreds accuse the Jews of ritual murder. Arrested and imprisoned, Bok refuses to confess to a crime that he did not commit."

Begun: 03/24/2011
Finish: 05/04/2011

Politics


Off with Their Heads
Traitors, Crooks & Obstructionists
In American Politics,
Media & Business

by Dick Morris

---


ISBN: 0060559284
Copyright © 2003

May 2005

122,965

Trade: 343pp
Cover: $24.95
New: N/A

"Is America still under attack? Absolutely--and not just by the terrorists"

---

from the cover
2003

From the Publisher:
"What happened to the unity that so blessed America after 9/11? Where did our sense of determination go?

Our political, journalistic, and cultural leaders have mounted a campaign to oppose and impede the war on terror that seemed so vital in that rare moment of clarity. This book is my personal cri du coeur about deception in politics, journalism, and business—especially when it stops us from following through on the work 9/11 has left for us all to do.

This book takes on some pretty sacred cows, but it's about time they became fair game."

Begun: 03/24/2011
Finish: 04/04/2011

Science Fiction

Version 43

by Philip Palmer

---


ISBN-13: 9780316018944
ISBN: 0316018945
Copyright © 2010

December 2010

311,391

Trade: 553pp
Cover: $14.99
New: $10.28

"Daring and wildly inventive"

---

Bookgasm.com
2010

B&N Synopsis:

"The Exodus Universe.

Your odds of surviving quantum teleportation are, more or less, fifty/fifty. The only ones crazy enough to try it are the desperate, the insane, and those sentenced to exile for their crimes.

Belladonna is home to the survivors of the fifty/fifty— and is therefore a planet run by criminals and thieves. But when a horrific and improbable murder catches the attention of the Galactic Police force, one cyborg cop — Version 43 — is sent to investigate.

Version 43 has been here before and has old friends and older enemies lying in wait. The cop was human once, but now, he is more program than man and will find a way to clean up this planet once and for all."

Begun: 02/19/2011
Finish: 03/23/2011

Arab Nationalism

Current Events

The Strong Horse:
Power, Politics, and the Clash
of Arab Civilizations

by Lee Smith

---


ISBN-13: 9780767921800
ISBN: 0767921801
Copyright © 2010

January 2011

163,555

Trade: 256pp
Cover: $14.95
New: $9.62

"Masterful...A unique and vital addition to the current debate on the Middle East"

---

The Jerusalem Post
2010

B&N Synopsis:

"In this provocative and timely book, Middle East expert Lee Smith overturns long-held Western myths and assumptions about the Arab world, offering advice for America's future success in the region.

Seeking the motivation behind the September 11 attacks, Smith moved to Cairo, where he discovered that the standard explanation—a clash of East and West—was simply not the case. Middle East conflicts have little to do with Israel, the United States, or the West in general, but are endemic to the region."

Begun: 02/16/2011
Finish: 03/03/2011

Classic Novel

Appointment at Samarra
John O'Hara


---

ISBN-13: 9780375719202
ISBN: 0375719202
Copyright © 1934

Appointment at Samarra
John O'Hara
January 1996 Cover

January 2011
alibris

62,195

Paperback: 240pp
'66 Cover: 75¢
Cover: $14.00
Used: $1.04

"Like 'A Farewell to Arms,' and 'The Great Gatsby,' 'Appointment in Samarra' is one of the most unforgettable novels of our century"


---

from the cover
Jan 1966

Barnes & Noble Synopsis:
"A twentieth-century classic, Appointment in Samarra is the first and most widely read book by the writer Fran Lebowitz called 'the real F. Scott Fitzgerald.'

In December 1930, just before Christmas, the Gibbsville social circuit is electrified with parties and dances, where the music plays late into the night and the liquor flows freely. At the center of the social elite stand Julian and Caroline English—the envy of friends and strangers alike. But in one rash moment born inside a highball glass, Julian breaks with polite society and begins a rapid descent toward self-destruction. Appointment in Samarra brilliantly captures the personal politics and easy bitterness of small-town life. It is John O'Hara's crowning achievement, and a lasting testament to the keen social intelligence of a major American novelist."

Begun: 01/23/2011
Finished: 02/18/2011

Autobiography

Decision Points

by George W. Bush

---

ISBN-13: 9780307590619
ISBN: 0307590615
Copyright © 2010

Jan 2011

39

Hardback: 497pp
Cover: $35.00
New: GIFT

"A ground breaking new brand of presidential memoir..."

---

from the cover
Nov 2010

From the Publisher:
"Decision Points is the extraordinary memoir of America's 43rd president. Shattering the conventions of political autobiography, George W. Bush offers a strikingly candid journey through the defining decisions of his life.

In gripping, never-before-heard detail, President Bush brings listeners inside the Texas Governor's Mansion on the night of the hotly contested 2000 election; aboard Air Force One on 9/11, in the hours after America's most devastating attack since Pearl Harbor; at the head of the table in the Situation Room in the moments before launching the war in Iraq; and behind the Oval Office desk for his historic and controversial decisions on..."

Begun: 01/27/2011
Finish: 02/15/2011

World War II

WWII:
Burma Campaign

Quartered Safe Out Here
A Harrowing Tale of World War II

George MacDonald Fraser

---

ISBN-13: 9781602391901
ISBN: 1602391904
Copyright © 2001

Nov 2010

50,981

Trade: 233pp
Cover: $14.95
New: $9.23

"George MacDonald Fraser writes superbly"

---

Washington Post
2007

From the Publisher:
"George MacDonald Fraser—beloved for his series of Flashman historical novels—offers an action-packed memoir of his experiences in Burma during World War II. Fraser was only 19 when he arrived there in the war's final year, and he offers a first-hand glimpse at the camaraderie, danger, and satisfactions of service. A substantial Epilogue, occasioned by the 50th anniversary of VJ-Day in 1995, adds poignancy to a volume that eminent military historian John Keegan described as 'one of the great personal memoirs of the Second World War.'"

Begun: 10/16/2010
Finished: 01/27/2011

Science Fiction

Declared Boring & Confusing January 23rd, 2011

Hard to be a God

by Arkadi Strugatski
Boris Strugatski

---

ISBN-13: 9780816491216
ISBN: 0816491216
Copyright © 1973

September 2010

Amazon Bestsellers Rank: #1,414,708

Paperback: 205pp
Cover: NA
'73 Cover: $1.25
New: $7.00

"This is a thoroughly good book... robust, imaginative, satisfying..."

~ Ursula K. Le Guin

From clong at LibraryThing:

"It's incomprehensible to me that english translations of the work of the Strugatsky brothers remain almost completely out of print. Currently amazon.com has two used copies of this classic available (presumably the DAW paperback), the cheapest one priced at $75.99! Every serious reader of science fiction should know the work of the brothers Strugatsky. Hard to Be a God may well be their best known work (although many seem to think that Roadside Picnic is their best). While this book was published two years before the debut of the original Star Trek television series, it deals directly with the concept of and issues around Roddenberry's 'prime directive.' Scientists from an elightened future Soviet Union are observers on a planet with a medieval socio-economic society. They are supposed to observe the brutal, amoral society, and gently nudge it towards a more enlightened future. The story follows one of these agents, Don Rumata, as he tries and ultimately fails to maintain a dispassionate, disinterested distance from the locals."

Begun: 10/25/2010
Finished: could not

Literary

Biography

Depression

Mental Illness

Darkness Visible:
A Memoir of Madness

by William Styron

---

ISBN-13: 9780679736394
ISBN: 0679736395
Copyright © 1990

August 2010

19,189

Hardback: 84pp
Cover: NA
'90 Cover: £8.99
Used: $3.70

"A chilling yet hopeful report from a mental wilderness into which one in ten Americans disappears...Fascinating."

~ Chicago Sun-Times

From the Publisher:

"A work of great personal courage and a literary tour de force, this bestseller is Styron's true account of his descent into a crippling and almost suicidal depression. Styron is perhaps the first writer to convey the full terror of depression's psychic landscape, as well as the illuminating path to recovery."

Begun: 09/25/2010
Finished: 10/25/2010

Science Fiction

Forever Peace

by Joe Haldeman

---


ISBN-13: 9780441005666
ISBN: 0441005667
Copyright © 1997

April 2010

63,625

Paperback: 351pp
Cover: $7.99
Used: $1.00

From the Publisher:
"In the year 2043, the Ngumi War rages. Limited nuclear strikes have been used on Atlanta and two enemy cities, but the war goes on, fought by "soldierboys" - indestructible war machines run by remote control by soldiers hundreds of miles away. Julian Class is one of these soldiers, and for him, war is indeed hell. The psychological strain of being jacked-in to his soldierboy - and the genocidal results - are becoming too much to bear. For Julian, it might be worth dying just to stop living. Now he and his lover, Dr. Amelia Harding, have made a terrifying scientific discovery that could literally put the universe back to square one. For Julian, however, the discovery isn't terrifying. It's tempting."

Begun: 08/23/2010
Finished: 09/24/2010

Europe History

World Politics

The Dark Valley
A panorama of the 1930s

Piers Brendon

---

ISBN 0641667523
Copyright © 2000

Dec. 12, 2005

27,639

Hardback: 795pp
Cover: $35.00
New: unknown

"Brendon's latest book is ambitious, covering the world's convulsive descent from the economic and political chaos of the 1930s into the global slaughter of the war-torn 1940s"


---

Publishers Weekly
2002

From the Publisher:
"In this sweeping history, distinguished historian Piers Brendon brings the tragic, dismal days of the 1930s to life. Like the classic work of Barbara Tuchman, The Dark Valley captures the vast scope of history as well as the minutia of everyday life, rendering a huge topic comprehensible and creating a gripping, page-turning drama. Brendon's alternating chapters on the eight principle countries – Britain, France, Germany, Italy, Japan, Spain, Russia, and the United States – examine the internal situation of each against the backdrop of the world. Perhaps the definitive work on this pivotal decade, The Dark Valley will appeal to any reader of serious history."

Begun: 07/01/2010
Finished: 10/15/2010

Fiction

by David Gates

---

ISBN: 0679737138
ISBN-13: 9780679737131
Copyright © 1992

July 2009

USED FROM OUR AUTHORIZED SELLERS

Amazon.com Sales Rank: 88,354

Trade: 238pp
Cover: $13.00
Used: $3.00

(5/10/99)
Publisher's Weekly:
"From his two novels to date, the 1991 Pulitzer finalist Jernigan and this year's NBCC finalist Preston Falls, a reader can get a good fix on the typical Gatesian narrator. He drinks too much, does a little dope, coke if he can get it, hash, too, and he lies about it, to himself, and with a little more conviction to his wife or his ex-wife, who also drinks too much, does a little dope, coke if she can get it; and together they oversee the raising of children who drink too much do a little dope and generally seem bound to become Gatesian narrators themselves.

It will be a tough life. Neither the eponymous Peter Jernigan nor Doug Willis of Preston Falls much likes himself, or his career or his wife or even the children..."

Begun: 08/02/2010
Finished: 08/23/2010

Science Fiction

Buyout

by Alexander C. Irvine

---


ISBN: 0345494334
ISBN-13: 9780345494337
Copyright © 2009

May 2009

240,174

Hardcover: 366pp
Cover: $14.00
New: $1.00

From the Publisher:
"One hundred years from now, with Americans hooked into an Internet far more expansive and intrusive than today's, the world has become a seamless market-driven experience. In this culture of capitalism run amok, entrepreneurs and politicians faced with rampant overcrowding in the nation's penal system turn to a controversial new method of cutting costs: life-term buyouts. In theory, buyouts offer convicted murderers the chance to atone for their crimes by..."

Begun: 07/11/2010
Finished: 08/02/2010

Science Fiction

The Voyage of the
Space Beagle
(B:1912 - D:2000)

---


ISBN: 0765320770
ISBN-13: 9780765320773
Copyright © 1950

June 2009

144,322

Hardcover: 215pp
Cover: $14.95
New: $13.99

From the Publisher:
"An all-time classic space saga, The Voyage of the Space Beagle is one of the pinnacles of Golden Age SF, an influence on generations of stories. An episodic novel filled with surprises and provocative ideas, this is the story of a great exploration ship sent out into the unknown reaches of space on a long mission of discovery. They encounter several terrifying alien species, including the Ix, who lay their eggs in human bodies, which then devour the humans from within when they hatch. This is one of the most entertaining and gripping stories in all of classic SF."

Begun: 07/03/2010
Finished: 07/11/2010

Foreign Language Novel

Death with Interruptions

by Jose Saramago
Margaret Jull Costa
(Translator)

---


ISBN: 0151012741
ISBN-13: 9780151012749
Copyright © 2005 & 2008

July 2009

22,222

Hardback: 238pp
Cover: $24.00
New: $3.59

From the Publisher:
"On the first day of the new year, no one dies. This of course causes consternation among politicians, religious leaders, morticians, and doctors. Among the general public, on the other hand, there is initially celebration—flags are hung out on balconies, people dance in the streets. They have achieved the great goal of humanity: eternal life. Then reality hits home—families are left to care for the permanently dying, life-insurance policies become meaningless, and funeral parlors are reduced to arranging burials for pet dogs, cats, hamsters, and parrots."

Begun: 06/23/2010
Finished: 07/03/2010

History

Islam

Europe - General

Jihad

Islamic fundamentalism

Islamic countries

Jihad in the West:
Muslim Conquests from the
7th to the 21st Centuries

by Paul Fregosi

---


ISBN-13: 9781573922470
ISBN: 1573922471
Copyright © 1998

May 2010

USED FROM OUR AUTHORIZED SELLERS

583,061

Trade: 442pp
Cover: $32.98
Used: $3.66

From a B&N.com Reader:
"This well researched, easy to read and perhaps timely book grips the readers attention throughout. A contention is held in the book that the described Muslim military conquests of centuries past, and the terrorist campaigns of the modern day, share much more than just the same name of 'Jihad' but also encompass what the book cites as the Muslim 'distaste for and basic antagonism to' the entire non-Muslim world that is described herein as being seen to be 'blasphemers and infidels'.

While some readers may find such comments to be contentious or inflammatory, the book submits these subjects to a meticulous scrutiny with a view to presenting an appropriate context to these assertions. Throughout it is clear that the writer strives to provide an objective analysis wherever possible without attacking the fundamental aspects of the Islamic religion - instead attempting to concentrate on the context of it's implications & relationship to the furtherance of Jihad itself..."

Begun: 05/24/2010
Finished: 06/30/2010

Fiction

The Loved One


---

ISBN: 0316926086
ISBN-13: 9780316926089
Copyright © 1948

The Loved One
by Evelyn Waugh

October 1977 Cover

August 2008

USED FROM OUR AUTHORIZED SELLERS

35,383

Trade: 164pp
Cover: $13.99
'77 Cover: $2.95
Used: $1.99

From the Publisher:
"In Hollywood, at Whispering Glades, a full-service funeral home for departed greats, the mononymonous Mr. Joyboy and Aimee Thanatogenos fall in love...with each other and their work. He is chief embalmer, she a crematorium cosmetician. They spend their days contentedly prepping the loved ones for a final appearance.

Into this idyllic scene comes Denis Barlow, aspiring poet and funerary colleague. But Denis is downscale, his employer the Happier Hunting Ground, a pet cemetery ..."

Begun: 06/21/2010
Finished: 06/23/2010

Politics

Game Change:
Obama & the Clintons, McCain
Palin & the Race of a Lifetime

by John Heilemann
Mark Halperin

---


ISBN-13: 9780061733635
ISBN: 0061733636
Copyright © 2010

April 2010

581

Hardback: 458pp
Cover: $27.99
New: $16.37

From the Publisher:

"This shit would be really
interesting if we weren't
in the middle of it."
~ Barack Obama
September 2008

"In 2008, the presidential election became blockbuster entertainment. Everyone was watching as the race for the White House unfolded like something from the realm of fiction. The meteoric rise and historic triumph of Barack Obama. The shocking fall of the House of Clinton-and the improbable resurrection of Hillary as Obama's partner and America's face to the world. The mercurial performance of John McCain and the mesmerizing emergence of Sarah Palin. But despite the wall-to-wall media coverage of this spellbinding drama, remarkably little of the real story behind the headlines has yet been told."

Begun: 05/14/2010
Finished: 05/24/2010

Fiction

The Last Cato

by Matilde Asensi
(Translator) Pamela Carmell

---


ISBN-13: 9780060828585
ISBN: 0060828587
Copyright © 2007

May 2010

78,270

Trade: 464pp
Cover: $13.95
New: $4.48

From the Publisher:
"A masterful blend of Christian scholarship and thrilling adventure, The Last Cato is a novel about the race to find the secret location of the Vera Cruz, the True Cross on which Christ was crucified, and the ancient brotherhood sworn to protect it.

Holy relics are disappearing from sacred spots around the world—and the Vatican will do whatever it takes to stop the thieves from stealing what is left of the scattered splinters of the True Cross.

Brilliant paleographer Dr. Ottavia Salina is called upon by the highest levels of the Roman Catholic Church to decipher the scars found on an Ethiopian man's corpse: seven crosses and seven Greek letters. "

Begun: 05/05/2010
Finished: 06/20/2010

United States Politics and government 1963-1969

Dereliction of Duty:
Lyndon Johnson
Robert McNamara
the Joint Chiefs of Staff,
& the Lies That Led to Vietnam

by H. R. McMaster


---


ISBN: 0060929081
ISBN-13: 9780060929084
Copyright © 1998

May 2009

USED FROM OUR AUTHORIZED SELLERS

42,048

Trade: 480pp
Cover: $16.00
Used: $3.20

From the Publisher:
"Dereliction Of Duty is a stunning new analysis of how and why the United States became involved in an all-out and disastrous war in Southeast Asia. Fully and convincingly researched, based on recently released transcripts and personal accounts of crucial meetings, confrontations and decisions, it is the only book that fully re-creates what happened and why. It also pinpoints the policies and decisions that got the United States into the morass and reveals who made these decisions and the motives behind them, disproving the published theories of other historians and excuses of the participants."

Begun: 2/02/2010
Finished: 5/12/2010

Biography

The Legend of Colton H. Bryant

by Alexandra Fuller

---


ISBN-13: 9780143115373
ISBN: 0143115375
Copyright © 2009

July 2009

54,574

Hardcover: 203pp
Cover: $23.95
New: $8.99

From the Publisher:
"Colton H. Bryant was one of Wyoming's native sons and grown by that high, dry place, he never once wanted to leave it. "Wyoming loves me," he said, and it was true. Wyoming—roughneck, wild, open, and searingly beautiful— loved him, and Colton loved it back. As a child in school, Colton never could force himself to focus on his lessons. Instead, he'd plan where he'd go fishing later, or he'd wonder how many jackrabbits he might find on his favorite hunting patch, or he'd dream about the rides he would take on the wild mare he was breaking. "At my funeral, you'll all feel sorry for making me waste so much time in school," he said to his best friend Jake—and it was true."

Begun: 01/03/2010
Finished: 05/05/2010

Historical Fiction

United States
Politics & Government

Celebrities

Clinton

Declared Unreadable
December 31st, 2009

American Rhapsody
Joe Eszterhas


---

ISBN: 0375411445
ISBN-13: 9780375411441
Copyright © 2000

February 2007 (Gift)

(amazon.com)
119,516

Publisher Comments:
"In American Rhapsody, Eszterhas combines comprehensive research with insight, honesty, and astute observation to reveal ultimate truths. This is a book that flouts virtually every rule, yet joins a rich journalistic tradition distinguished by such writers as Norman Mailer and Tom Wolfe. A brilliant, unnerving, hugely entertaining look at our political culture, our heroes and villains, American Rhapsody will delight some and outrage others, but it will not be ignored. What Joe Eszterhas has produced is a penetrating and devastating panorama of all of us, a fun-house mirror held up to our own morals, hypocrisies and desires."

Begun: 12/01/2009
Finished: did not

Biography

Strange Angel:
The Otherworldly Life
of Rocket Scientist
John Whiteside Parsons

by George Pendle

---

ISBN: 0641938225
ISBN-13: 9780641938221
Copyright © 2005

January 2009

12,967

Trade: 350pp
Cover: $25.00
New: $3.59

From the Publisher:
"He read the classics but he adored pulp science fiction. He had no academic credentials but he was a co-founder of the Jet Propulsion Laboratory and the Aerojet Engineering Company. He was a man of science, and rocket science at that, but he was consumed by black magic. He was born to temporary wealth and had the honor of being swindled out of tens of thousands by L. Ron Hubbard, but in later life had to make ends meet pumping gas. He was an expert in explosives but blew himself up. Journalist Pendel peels the layers of Parsons and his obsessions, allowing the reader to determine..."

Begun: 10/03/2009
Finished: 11/30/2009

Fiction

More Joy in Heaven
(B:1903 - D:1990)
Margaret Avison (Afterword)

---

ISBN: 0771099568
ISBN-13: 9780771099564
Copyright © 1937

July 2009

USED FROM OUR AUTHORIZED SELLERS

NA

paperback: 159pp
Cover: 10.95
New: $2.02

From the Publisher:
Based on a real-life character, More Joy in Heaven is a gripping account of the tragic plight of young Kip Caley, a notorious bank-robber released early from prison and feted by society as a returning prodigal son.

Earnest, optimistic, and fired by reformist zeal, Kip eventually comes to realize that the welcome of his supporters is superficial and that their charity is driven by self-interest.

Begun: 10/03/2009
Finished: 11/27/2009

Science Fiction

The Wanderer
1965 Hugo Award Winner

by Fritz Leiber

---

ISBN: 1585860492
ISBN-13: 9781585860494
Copyright © 1964

February 2009

USED FROM OUR AUTHORIZED SELLERS

526,909

Trade: 318pp
'86 Cover: $2.95
Used: $1.99

From the Publisher:
"All eyes were watching the eclipse of the Moon when the Wanderer--a huge, garishly colored artificial world--emerged. Only a few scientists even suspected its presence, and then, suddenly and silently, it arrived, dwarfing and threatening the Moon and wreaking havoc on Earth's tides and weather. Though the Wanderer is stopping in the solar system only to refuel, its mere presence is catastrophic. A tense, thrilling, and towering achievement. Winner of the Hugo Award for Best SF Novel of the Year!"

Begun: 08/27/2009
Finished: 10/03/2009

Novel

Action!

---


ISBN: 0312867107
ISBN-13: 9780312867102
Copyright © 2003

September 2008

Wickenburg Public Library

Amazon.com Sales Rank: 1,573,710

Hardback: 385pp
Cover: $24.95
Used: $.25

From the Publisher:
"What do you do when your oldest friend, Steve McQueen, pulls out his Smith & Wesson and blows your defenseless dining-room chair to smithereens? Or when your hottest client, sex goddess Romy Schneider, demands you leave your wife for her? Those are just a couple of the dilemmas faced by AJ Jastrow, the fictional protagonist of Action!, Robert Cort's page-turning saga about a legendary Hollywood family."

Begun: 06/23/2009
Finished: 08/27/2009

Social Psychology

Distracted:
The Erosion of Attention
and the Coming Dark Age

by Maggie Jackson

---


ISBN: 1591026237
ISBN-13: 9781591026235
Copyright © 2008

May 2009

32,246

Hardcover: 327pp
Cover: $25.98
New: $20.78

From the Publisher:
"We have oceans of information at our disposal, yet we increasingly seek knowledge in online headlines glimpsed on the run. We are networked as never before, but we connect with friends and family via e-mail and fleeting face-to-face moments that are rescheduled and interrupted a dozen times. Despite our wondrous technologies and scientific advances, we are nurturing a culture of diffusion, fragmentation, and detachment."

Begun: 05/31/2009
Finished: 06/12/2009

Aviation History

Covert Government & Conspiracy Theory

By Any Means Necessary:
America's Secret Air
War in the Cold War

William E. Burrows


---

ISBN: 0374117470
ISBN-13: 97803741174743
Copyright © 2001

July 2008

(amazon.com 192,684)

Hardcover: 398pp
Cover: $26.00
New: $1.99

From the Publisher:
"The "Blind Man's Bluff" of aerial espionage


Unknown to the public and cloaked in the utmost secrecy, the United States flew missions against the Communist bloc almost continuously during the Cold War in a desperate effort to collect intelligence and find targets for all-out nuclear war. The only hint of the relentless, clandestine operations came when one of the planes was shot down . . . "

Begun: 05/20/2009
Finished: 05/31/2009

Military History

Red Star Rogue
The Untold Story of a Soviet
Submarine's Nuclear Strike
Attempt on the U.S.

Kenneth Sewell
with
Clint Richmond


---

ISBN: 1416527338
ISBN-13: 9781416527336
Copyright © 2005

November 2007

46,302

Hardcover: 305pp
Cover: $25.00
New: $4.95

From the Publisher:
"March 7, 1968: Several hundred miles northwest of Hawaii, the nuclear-armed K-129 surfaces and then sinks; all of its crewmen and officers perish at sea. Who was commanding the rogue Russian sub? What was its target? How did it infiltrate American waters undetected? Navy veteran Kenneth Sewell, drawing from newly declassified documents and extensive confidential interviews, exposes the stunning truth behind an operation calculated to provoke war between the U.S. and China -- a nightmare scenario averted by only seconds... "

Begun: 05/13/2009
Finished: 05/20/2009

Military - Naval

Conspiracy & Scandal Investigations

Scorpion Down:
Sunk by the Soviets,
Buried by the Pentagon:
The Untold Story
of the USS Scorpion

by Edward Offley


---

ISBN: 0641944640
ISBN-13: 9780641944642
Copyright © 2007

May 2009

USED FROM OUR AUTHORIZED SELLERS

38,117

Hardback: 482pp
Cover: $27.50
Used: 1.99

From the Publisher:
"The Hunt for Red October meets Blind Man's Bluff in the untold story of an American submarine torpedoed at the height of the Cold War—and the 40-year cover-up that followed. The last thing they heard was the faint scree-scree of a high-speed propeller. Then the torpedo hit, the warhead detonated, the ocean thundered in, and 99 men died. On May 22, 1968, an American submarine was sunk by the Soviets as reprisal for the sinking of a Soviet sub just 10 weeks before. The tragic loss of the USS Scorpion and its crew is still described by the U.S. Navy as an "inexplicable accident." In fact, it was a secret buried by both the U.S. and the Soviet governments to prevent the Cold War from turning into World War III."

Begun: 05/08/2009
Finished: 05/13/2009

Murder

Biography

Politics

JFK

A Very Private Woman:
The Life and Unsolved Murder
of Presidential Mistress Mary Meyer

Nina Burleigh

---

ISBN: 0553380516
ISBN-13: 9780553380514
Copyright © 1999

December 2008

67,408

Hardback: 356pp
Cover: $23.95
Used: $2.95

From the Publisher:
"In 1964, Mary Pinchot Meyer, the beautiful, rebellious, and intelligent ex-wife of a top CIA official, was killed on a quiet Georgetown towpath near her home. Mary Meyer was a secret mistress of President John F. Kennedy, whom she had known since private school days, and after her death, reports that she had kept a diary set off a tense search by her brother-in-law, newsman Ben Bradlee, and CIA spymaster James Jesus Angleton. But the only suspect in her murder was acquitted, and today her life and death are still a source of intense speculation, as Nina Burleigh reveals in her widely praised book, the first to examine this haunting story."

Begun: 03/07/2009
Finished: 03/15/2009

Fiction
Mystery

Darwin's Blade

Dan Simmons

---

ISBN: 0380789183
ISBN-13: 9780380789184
Copyright © 2000

January 2009

USED FROM OUR AUTHORIZED SELLERS

142,581

Trade: 450pp
Cover: $7.50
Used: $3.00

From the Publisher:
"As an expert in accident reconstruction, it is Darwin Minor's job to use science and instinct to unravel the real causes of unnatural disasters. But a series of seemingly random high-speed fatal car wrecks—accidents which seem staged—is leading him down a dangerous road. Dar suspects a massive attempted rip-off, but why would anyone commit fraud at the cost of his own life?

The deeper he digs, the more enemies he seems to make. And if Dar wants to save himself, and untold others, he'll have to rely on some deadly resources of his own that date back to a dark, forgotten period in his past..."

Begun: 02/06/2009
Finished: 03/26/2009

Genre

Title

Purchase Date
Bookseller
B&N Net Rank

The Book
(Reading Status)

Begin: Latest Buys Waiting to be Read

Jump to Top


World War II

The Crowd

by Dwight D. Eisenhower


---

ISBN-13: 978080801856686
ISBN: 0808185668X
Copyright © 1948

Crusade in Europe

by Dwight D. Eisenhower
1949 Hardback Cover

September 2011

163,486

Hardback: 559pp
Cover: $28.00
'49 Cover: unknown
Used: $3.97

"Born in 1890 in Denison, Texas, Dwight D. Eisenhower grew up in Abilene, Kansas. He served as Supreme Commander of Allied forces during World War II and, from 1953 to 1961, as 34th president of the United States. He died in Washington, D.C., in 1969."

---

~ from Barnes & Noble:
Meet The Author

From the Publisher:

"Five-star General Dwight D. Eisenhower was arguably the single most important military figure of World War II. For many historians, his memoirs of this eventful period of U.S. history have become the single most important record of the war. Crusade in Europe tells the complete story of the war as Eisenhower planned and lived it. Through his eyes, the enormous scope and drama of the war—strategy, battles, moments of fateful decision—become fully illuminated in all their fateful glory.

Yet this is also a warm and richly human account. Ike recalls the long months of waiting, planning, and working toward victory in Europe. His personal record of the tense first hours after he had issued the order to attack—and there was no turning back—leaves no doubt of Eisenhower's travail and reveals this great man in ways that no biographer has ever surpassed."

(On Shelf)

History

Crusades

Biography

Warriors of God:
Richard the Lionheart and Saladin
in the Third Crusade

by James Reston


---


ISBN-13: 9780385495622
ISBN: 0385495625
Copyright ©2001

August 2011

220,299

Trade: 409pp
Cover: $17.00
New: $4.98

"Reading this book, one sways between horror and exhilaration. The magnitude of human suffering is mind-boggling, but the warriors' adventures are the stuff of boyhood fantasy."

---

Forbes FYI
2001

B&N Overview:
"James Reston, Jr., the author of Galileo and the critically lauded The Last Apocalypse, a stuningly original portrait of the Christian world at the turn of the first millennium, now recreates the collision of the Christian holy wars and the Muslim jihad at the end of the twelfth century. A dual biography of the legendary Richard the Lionheart and the Sultan Saladin, iconic hero of the Islamic world, Warriors of God recounts the life of each man and reveals the passions of the times that brought them face-to-face in the final battle of the Third Crusade. Richard the Lionheart, commonly depicted as the romantic personification of chivalry, here emerges in his full complexity and contradictions as Reston examines the dark side of Richard's role as the leader of the blood-soaked Crusades, and breaks new ground by openly discussing Richard's homosexuality. Reston's compelling portrait of Saladin brings to life the wise, highly cultured leader who realized an enduring Arab dream by united Egypt and Syria and whose conquest of Jerusalem not only sparked the Third Crusade but..."

(On Shelf)

History

Military Nuclear Warfare

15 Minutes:
General Curtis LeMay and the
Countdown to Nuclear Annihilation

by L. Douglas Keeney


---


ISBN-13: 9780312611569
ISBN: 0312611560
Copyright ©2011

September 2011

58,650

Trade: 372pp
Cover: $26.99
New: $3.99

"...this is the best book ever written on the political and military influence that nuclear weapons have had on American policy..."

---

Col. Walter J. Boyne, USAF (Ret.)
2011

B&N Overview:
"Packed with startling revelations, this inside look at the secret side of the Cold War exposes just how close America came to total annihilation

During the Cold War, a flight crew had 15 minutes to get their nuke-laden plane in the air from the moment Soviet bombers were detected—15 minutes between the earliest warning of an incoming nuclear strike and the first flash of an enemy warhead. This is the chilling true story of the incredibly risky steps our military took to protect us from that scenario, including:

• Over two thousand loaded bombers that crossed American skies. They sometimes crashed and at least nine times resulted in nuclear weapons being accidentally dropped

• A system that would use timers and rockets to launch missiles even after everyone was dead..."

(On Shelf)

History

WWII

The Storm of War:
A New History of the
Second World War

by Andrew Roberts


---


ISBN-13: 9780061228599
ISBN: 0061228591
Copyright ©2011

September 2011

8,038

Trade: 712pp
Cover: $29.99
New: $3.99

"Robert's book is tightly written, every page packed with terse comment, well-organized facts, and, often, telling details. Engrossing to read."

---

Paul Johnson, The Spectator
2009

B&N Overview:
"From "Britain's finest military historian" (The Economist) comes a magisterial new history of World War II and the flawed axis strategy that led to their defeat. The Second World War lasted for 2,174 days, cost $1.5 trillion, and claimed the lives of more than 50 million people. What were the factors that affected the war's outcome? Why did the Axis lose? And could they, with a different strategy, have won? Andrew Roberts's acclaimed new history has been hailed as the finest single-volume account of this epic conflict..."

(On Shelf)

Books & Reading

The Gutenberg Elegies:
The Fate of Reading in
an Electronic Age

by Sven P. Birkerts


---


ISBN-13: 9780449910092
ISBN: 0449910091
Copyright ©1994

August 2011

USED FROM OUR AUTHORIZED SELLERS

334,410

Trade: 231pp
Cover: $12.50
Used: $1.99

"Provocative...Compelling...Powerfully conveys why reading matters, why it is both a delight and a necessity."

---

The Harvard Review
1994

From Publishers Weekly:
"In this engaging, cautionary look at the impact of modern technology on literary tradition, critic Birkerts warns that the information superhighway poses dire challenges to the vitality of literary criticism. In 15 original essays on the art of reading and the rise of electronic communication, he contends that emerging information technologies, such as the Internet and interactive TV, will result in the erosion of language, a diminishing interest in sustained critical thought and a negligence of the traditional humanities. He explores the pleasures offered by the traditional printed page and debunks the hype surrounding new products like multimedia, audio books and hypertext..."

(On Shelf)

Christianity

Catholicism

Great Britain

God's Secret Agents:
Queen Elizabeth's Forbidden Priests and the Hatching of the Gunpowder Plot

by Alice Hogge


---


ISBN-13: 9780060542283
ISBN: 0060542284
Copyright © 2005

February 2011

USED FROM OUR AUTHORIZED SELLERS

728,447

Trade: 445pp
Cover: $16.95
Remainder: $1.99

"A tense, taut, real-life political thriller."

---

Booklist
2005

From the Publisher:
"One evening in 1588, just weeks after the defeat of the Spanish Armada, two young men landed in secret on a beach in Norfolk, England. They were Jesuit priests, Englishmen, and their aim was to achieve by force of argument what the Armada had failed to do by the force of arms: return England to the Catholic Church.

Eighteen years later their mission would be shattered by the actions of the Gunpowder Plotters—a small group of terrorists who famously tried to destroy the Houses of Parliament—for the Jesuits were accused of having designed 'that most horrid and hellish conspiracy.'

Alice Hogge follows 'God's secret agents' from their schooling on the Continent, through their perilous return journeys and lonely lives in hiding, to, ultimately, the gallows. She offers a remarkable true account of faith, duty, intolerance, and martyrdom—the unforgettable story of men who die for a cause undone by men who would kill for it."

(On Shelf)

Business

Use Your Head to Get Your
Foot in the Door:
Job Secrets No One
Else Will Tell You

by Harvey Mackay


---


ISBN-13: 9781591843214
ISBN: 1591843219
Copyright © 2010

2010

USED FROM OUR AUTHORIZED SELLERS

294,321

Paperback: 329pp
Cover: $25.95
Used: $1.99

"An important book for important times in our lives."

---

Larry King
2010

From the Publisher:

"Harvey Mackay, Fortune magazine's 'Mr. Make- Things-Happen,' has written five New York Times bestsellers, including one of the most popular business books of all time-Swim with the Sharks Without Being Eaten Alive. Now he returns with the ultimate book on how to get, and keep, a job you truly love whether you're twenty-one, fifty-one, or seventy-one.

The average person will have at least three career changes and ten different jobs by age thirty-eight. In this era of down-sizing and outsourcing, you can never be sure your job will still exist in five years- or five weeks. So you'd better think of your career as a perpetual job search. That demands a passion for lifetime learning and the skills for relentless and effective networking."

(On Shelf)

Literary
Classic

Phineas Finn:
The Irish Member
by Anthony Trollope

---


ISBN-13: 9780199537730
ISBN: 0199537739
Copyright © 1996
(Written 1869)

February 2011

219,731

Trade: 575pp
Cover: $9.85
Used: $1.31

"...deliciously complex interpersonal relationships"

---

from a Goodreads 'inder' review
2007

From the Publisher:

"The novel is set against the background of the Reform Bill of 1867, and focuses on an Irish Member of the British House of Commons; in it Trollope explores the relations between the distinct elements of 'the United Kingdom'. Phineas has a personal chronicle which largely dominates the political calendar and it is noteworthy that Trollope wrote Phineas Finn at the same time as Gladstone's accession to power and the momentous consequences for Ireland that followed."

(On Shelf)

Biography

Lion of Jordan:
The Life of King Hussein
in War and Peace
by Avi Shlaim

---


ISBN-13: 9780307270511
ISBN: 0307270513
Copyright © 2007

February 2011

489,186

Hardback: 723pp
Cover: $35.00
Used: $1.58

"A nuanced portrait of Jordan's late King Hussein...Salutes Hussein's extraordinary physical and moral courage."

---

Simon Scott Plummer
The Daily Telegraph
2007

From the Publisher:

"During his long reign (1953–1999), King Hussein of Jordan was one of the most dominant figures in Middle Eastern politics and a consistent proponent of peace with Israel. This is the first major account of his life, written with access to his official documents and with the cooperation (but not approval) of his family and staff, and also extensive interviews with international policy makers.

For more than forty years, Hussein walked a tightrope between the Palestinians and Arab radicals on the one hand and Israel on the other. Avi Shlaim reveals that, for the sake of dynastic and national survival, Hussein initiated a secret dialogue with Israel in 1963 that encompassed more than one thousand hours with Golda Meir, Shimon Peres, Yitzhak Shamir, Yitzhak Rabin, and countless others."

(On Shelf)

General

Fathers and sons

American wit and humor

General Humor

Sh*t My Dad Says

by Justin Halpern

---


ISBN-13: 9780061992704
ISBN: 0061992704
Copyright © 2010

August 2010

1,345

Paperback: 158pp
Cover: $15.99
New: Gift

"This book is ridiculously hilarious, and makes my father look like a normal member of society."

---

~ Chelsea Handler

From the Publisher:

"After being dumped by his longtime girlfriend, twenty-eight-year-old Justin Halpern found himself living at home with his seventy-three-year-old dad. Sam Halpern, who is "like Socrates, but angrier, and with worse hair," has never minced words, and when Justin moved back home, he began to record all the ridiculous things his dad said to him:

'That woman was sexy. . . . Out of your league? Son, let women figure out why they won't screw you. Don't do it for them.'

'Do people your age know how to comb their hair? It looks like two squirrels crawled on their heads and started fucking.'

'The worst thing you can be is a liar. . . . Okay, fine, yes, the worst thing you can be is a Nazi, but then number two is liar. Nazi one, liar two.'"

(On Shelf)

Medicine

Polio
An American Story

by David M. Oshinsky

---

ISBN-13: 9780195152944
ISBN: 0195152948
Copyright © 2005

September 2010

221,172

Hardcover: 342pp
Cover: $30.00
New: $4.95

"The Crusade that Mobilized the Nation Against the 20th Century's Most Feared Disease"

---

from the 2005 cover

From the Publisher:
"All who lived in the early 1950s remember the fear of polio and the elation felt when a successful vaccine was found. Now David Oshinsky tells the gripping story of the polio terror and of the intense effort to find a cure, from the March of Dimes to the discovery of the Salk and Sabin vaccines--and beyond.

Here is a remarkable portrait of America in the early 1950s, using the widespread panic over polio to shed light on our national obsessions and fears. Drawing on newly available papers of Jonas Salk, Albert Sabin and other key players, Oshinsky paints a suspenseful portrait of the race for the cure, weaving a dramatic tale centered on the furious rivalry between Salk and Sabin."

(On Shelf)

Fiction

Prisons
Book One of the Beulah Quintet

by Mary Lee Settle

---


ISBN-13: 9781570031144
ISBN: 1570031142
Copyright © 1973

Prisons
Book One of the Beulah Quintet

by Mary Lee Settle
1981 Cover Art

August 2010

880,236

Paperback: 235pp
PB Cover: $19.95
'81 Cover: $3.50
Used: $1.99

"A novel of commitment, betrayal and ultimate freedom"

---

from the 1981 cover

From the Publisher:

"Prisons, the first volume of The Beulah Quintet - Mary Lee Settle's unforgettable generational saga about the roots of American culture, class, and identity and the meaning of freedom - follows the coming-of-age of Johnny Church from English youngster to dashing Oxford adolescent to idealistic Puritan in the service of Cromwell's Parliamentary Army. Throughout his evolution, Johnny seeks emancipation from a multitude of emotional, political, and religious prisons, not realizing that with each successive grasp at freedom, he escapes one form of captivity only to be confined by another. When Cromwell, the leader Johnny has supported so staunchly, limits the freedoms for which Johnny has taken up arms, he bravely questions the commander. Shortly thereafter he finds himself held in a prison of stone and mortar where, as an example to other soldiers tempted to champion their rights, he is executed. Based on a true incident of the English Civil War, Prisons captures the promise and tragedy of the conflict that led to one of the first substantial migrations to North America..."

(On Shelf)

Automobiles

Supercars:
Driving the Dream

by Adam Phillips

---


ISBN-13: 9781848172890
ISBN: 1848172893
Copyright © 2006

August 2010

80,305

Paperback: 159pp
Cover: $10.95
New: Gift

"What is the fastest supercar in the world?"

Barnes & Noble Synopsis:

"What makes someone want to buy a car that costs a small fortune? Or a very large one for that matter? What drives us to demand the best? What makes us want to experience the thrill and sensation of cars designed for pure driver indulgence and to appreciate the creativity and engineering that has made the supercar what it is today? It is our constant striving for excellence that does it and the modern supercars offer the answers."

(On Shelf)

Adult Only

You're Only Old Once!
A Book for Obsolete Children
by Dr. Seuss

---


ISBN-13: 9780394551906
ISBN: 0394551907
Copyright © 1986

December 2010

25,864

Hardback: 48pp
Cover: $17.99
Used: $3.10

"Is this a children's book?
Well...not immediately.
You buy a copy for your child now
and you give it to him on his 70th birthday."

---

from the cover
1986

Barnes & Noble Synopsis:

"If laughter is the best medicine, then You're Only Old Once! is a delightful new defense against aging. Anyone who has ever submitted to a battery of medical tests will empathize with Dr. Seuss's Everyman as we follow him through his checkup with the experts at the Golden Years Clinic. From the initial Eyesight and Solvency Test through all the stops along Stethoscope Row to finally being 'properly pilled' and 'properly billed,' Dr. Seuss lightens the aches and pains of growing old with his inimitable wit and wisdom. A perfect gift for anyone over 50!"

(On Shelf)

Fiction

Love on the Dole

by Walter Greenwood

---

ISBN-13: 9780099224815
ISBN: 009922481X
Copyright © 1933

Love on the Dole

by Walter Greenwood
1967 Cover Art

July 2010

Amazon Bestsellers Rank: #1,047,412

Paperback: 256pp
Cover: NA
'69 Cover: £4.99
Used: $2.11
Typeface:
Linotype Pilgrim

"...was the first novel to be set against a background of mass unemployment and was instantly recognized as a classic..."

From AbsolutelyAstronomy.com

"The novel follows the Hardcastle family as they are pulled apart by mass unemployment. The sixteen-year-old Harry Hardcastle starts the novel working in a pawn shop, but is attracted to the glamour of working in the engineering factory Marlowes. After five years working there as an apprentice, he is laid off in the midst of the Great Depression, and is thereon unable to find work. He becomes romantically involved with a girl on his street, Helen, whom he gets pregnant; this forces them to marry, despite the fact that Harry now not only is unemployed but also has been..."

(On Shelf)

Foreign Language Fiction

One Hundred Strokes
of the Brush before Bed

by Melissa P.
Lawrence Venuti
(Translator)

---


ISBN-13: 9780802117816
ISBN: 0802117813
Copyright © 2003

July 2010

304,957

Paperback: 154pp
Cover: $12.00
Remainder: $1.34

"The Worldwide Erotic Bestseller"

From the Publisher:

"An instant blockbuster in Italy where it has sold over 700,000 copies, and now an international literary phenomenon, 100 Strokes of the Brush Before Bed is the fictionalized memoir of Melissa P., a Sicilian teenager whose quest for love rapidly devolves into a shocking journey of sexual discovery. Melissa begins her diary a virgin, but a stormy affair at the age of fourteen leads her to regard sex as a means of self-discovery, and for the next two years she plunges into a succession of encounters with various partners, male and female, her age and much older, some met through schoolmates, others through newspaper ads and Internet chat rooms."

(On Shelf)

Fiction

Spies

Hong Kong

The Hounorable Schoolboy

by John le Carre
(David John Moore Cornwell)

---


ISBN-13: 9780743457910
ISBN: 0743457919
Copyright © 1977

July 2010

USED FROM OUR AUTHORIZED SELLERS

69,008

Hardback: 589pp
Cover: $16.00
Used: $3.93

"Not a page of this book is without intelligence and grace"

From the Publisher:

"In the wake of a demoralizing infiltration by a Soviet double agent, Smiley has been made ringmaster of the Circus (aka the British Secret Service). Determined to restore the organization's health and reputation, and bent on revenge, Smiley thrusts his own handpicked operative into action. Jerry Westerby, The Honourable Schoolboy, is dispatched to the Far East. A burial ground of French, British, and American colonial cultures, the region is a fabled testing ground of patriotic allegiances and a new showdown is about to begin."

(On Shelf)

History

World War II

Good War:
An Oral History of World War II

by Studs Terkel

---


ISBN-13: 9781565843431
ISBN: 1565843436
Copyright © 1984

July 2010

67,712

Hardback: 589pp
Cover: $9.98
Remainder: $2.24

"A powerful book, repeatedly moving and profoundly disturbing"

From the Publisher:

"The Good War for which Terkel won the Pulitzer Prize, is a testament not only to the experience of war but to the extraordinary skill of Terkel as interviewer. As always, Terkel's subjects are open and unrelenting in their analyses of themselves and their experiences, producing what People magazine has called 'a splendid epic history of World War II.' With this volume Terkel expanded his scope to the global and the historical and the result is a masterpiece of oral history."

(On Shelf)

Exposing B.S.

Beyond The Secret:
The Definitive Unauthorized
Guide to The Secret

by Alexandra Bruce

---


ISBN-13: 9781932857931
ISBN: 1932857931
published by:
The Disinformation Company Ltd
Copyright © 2007

July 2010

USED FROM OUR AUTHORIZED SELLERS

384,911

Trade: 304pp
Cover: $9.95
Used: $2.24

"For you to truly understand the significance of The Secret, perspective is needed. Beyond the Secret delivers that and much more."

From the Publisher:

"They claim that The Secret was discovered by such historical luminaries as Plato, da Vinci, Galileo, Napoleon, Hugo, Beethoven, Newton, Edison, and Einstein; that The Secret has existed in fragments in religions, philosophies, and oral traditions for centuries . . . but only now has it all been put together. The Secret 'is everything you have dreamed of . . . and is beyond your wildest dreams,' trumpet the marketing materials. Could it really be true, or is it just a new spin on the very old (and decidedly not secret) 'the power of positive thinking' wedded to 'ask and you shall receive'?"

(On Shelf)

Middle East: Turkey

Islam: General

Crusades

Constantinople

1453:
The Holy War for Constantinople and
the Clash of Islam and the West

by Roger Crowley

---


ISBN-13: 9781401308506
ISBN: 1401308503
Copyright © 2005

July 2010

USED FROM OUR AUTHORIZED SELLERS

369,623

Trade: 304pp
Cover: $14.95
Remainder: $4.11

"Crowley's fascinating account...reads more like lively fiction. The characters...are drawn in great detail from historical source material to bring them to life on the page"


---

Los Angeles Times

From the Publisher:

"A complete and compelling account of the fall of Constantinople, the siege that gave rise to today's jihad.

When Constantinople fell to the Ottoman Turks in 1453, a remarkable era in world history ended. Constantinople, the "city of the world's desire," was a wealthy, imperial, intimidating, and Christian city, influencing world opinion for a thousand years. The fall of Constantinople marked the end of the Byzantium Empire and the end of the medieval era. Thereafter, two worlds would rise -- that of the West and that of the Middle East.

1453 is brought to life by the stories of its two ambitious battling leaders-Mehmed II, sultan of the Ottoman Empire, and Constantine XI, the 57th emperor of Byzantium. It is a vivid, intense tale of courage and cruelty, of technological ingenuity, of endurance and luck. Impeccably researched and told as a real-life adventure, the book explores the issues that led up to and resulted from the fall of Constantinople in a way that is easily grasped and jumps from the pages into the headlines of world news. 1453 is the story of a moment of change that has new relevance today -- a crucial link in the chain of events that besets the modern world."

(On Shelf)

Fiction

Pictures of a Socialistic Future

by Eugene Richter

translated by
Henry Wright

---


ISBN-13: 9781933550824
ISBN: 1933550824
Copyright © 1893

July 2010

Amazon Rank:
2,632,540

Trade: 146pp
Cover: $15.00
New: $12.00

"Richter saw with chilling clarity what would happen under socialistic control. The economy would be smashed. Families would be destroyed. The population would grow poorer by the day."

From the Publisher:

"This book is a remarkable discovery, as fresh today as when it was first translated in 1893. It is a novel of life under socialism by Eugene Richter, a German liberal of the 19th century.

Prophetic is not quite the word for this book. Richter saw with chilling clarity what would happen under socialistic control. The economy would be smashed. Families would be destroyed. The population would grow poorer by the day. The state would be unleashed to crush political dissent and lock everyone into a national prison. None of the ideals would be achieved.

The novel's narrative voice, however, is blinded by ideological loyalty to the cause. As he describes the calamity, he justifies it all in the name of progress, equality, and fairness to all. The reader, then, experiences the horrors of the events and then also the horrors of the intellectual twists and turns that some people will undertake to keep the disaster happening as long as possible."

(On Shelf)

Fiction

Child 44

by Tom Rob Smith

---


ISBN-13: 9780446402385
ISBN: 0446402389
Copyright © 2008

June 2010

75,355

Hardback: 439pp
Cover: $24.99
New: $5.38

"Child 44 is a remarkable
debut novel--inventive, edgy,
and relentlessly gripping
from the first page
to the last."
Scott Turow
2008

From the Publisher:

"Imagine a world, if you will, where crime does not exist. A startling proposition that seems outlandish, but our imaginations, of course, need not be bounded by the rules and restrictions imposed by realism. It would be a world, one might suppose, where equality reigned, where the thought of violence was so alien that it need not be practiced. People would smile more. They would cooperate more. And they would create a microcosm of peace that, town by town, country by country, could grow exponentially into worldwide tranquility.

Or maybe not. After all, Stalinist Russia operated under a policy, strictly enforced, that "there is no crime." This was a Communist society, where social excesses were supposed to . . ."

(On Shelf)

Personal Memoirs

Political

Historical - U.S.

An American Family:
The Buckleys

by Reid Buckley

---


ISBN-13: 9781416572428
ISBN: 1416572422
Copyright © 2009

June 2010

USED FROM OUR AUTHORIZED SELLERS

369,623

Trade: 459pp
Cover: $16.00
New: $1.99

From the Publisher:

An extraordinary and sweeping
memoir of one of the most
revered families in America
the Buckleys

"The Buckley name is synonymous with a unique brand of conservatism -- marked by merciless reasoning, wit, good humor, and strong will. Self-made oil tycoon William F. Buckley, Sr., of Texas, and his Southern belle wife, Aloise Steiner Buckley, of New Orleans, raised a family of ten whose ideals would go on to shape the traditionalist revival in American culture.

But their family history is anything but conventional. Begun in Mexico (until their father was expelled) and set against a diverse inter-national background (the children's first languages were Spanish and French) with colorful guest stars (such as Pancho Villa, and Norman Mailer), theirs was a life built on . . ."

(On Shelf)

Education

High School

Social Sciences

What Really Happened To
the Class of '65?

Michael Medved
David Wallechinsky

---

ISBN-10: 0345302273
ISBN-13: 978-0345302274
Copyright © 1976

June 2010

Amazon Sales Rank:
1,099,483

Paperback: 369pp
Cover: NA
'77 Cover: $3.25
Used: $3.97

"I COULDN'T PUT IT DOWN!. . .
as gripping as the most
suspenseful novel, yet
brimming with humor,
pathos, mystery, sex."
~ Harold Robbins
1976

From the Tear Page:

WHATEVER HAPPENED TO . . .

"The cheerleaders—the jocks—the 'bad' girls that were all part of our high school days?

Now 30 classmates talk freely about themselves and each other, then and now.

The team quarterback who's now a Hollywood masseur . . . the gangleader of 'the Saracens' who's built a million dollar business . . . the 'most popular' boy who committed suicide 7 years later . . . and all the others.

We all knew them.

Some of us were them.
This is what happened to them."

(On Shelf)

Fiction

Ducks

Fup: A Story

by Jim Dodge

---


ISBN-13: 9780933944046
ISBN: 0933944047
Copyright © 1983

Fup: Story by Jim Dodge

1997 Cover art by Harry Horse

June 2010

USED FROM OUR AUTHORIZED SELLERS

152,030

Hardback: 95pp
Cover: NA
New: $1.99

From the Publisher:

"Between these covers reside a twenty pound duck that won't fly, thirty miles of barbed-wire fencing, and several batches of illicit whiskey. Fup is a classic tale that celebrates all the amazing connections and pitfalls of rustic living. The story is set in the coastal hills of northern California between 1880 and the present. The plot revolves around Grandaddy Jake Santee who believes he is immortal, his grandson Tiny whose passion is building masterfully crafted fences even though they don't have any stock, and Fup, a hen mallard with a prodigious appetite. These three come together in a transcendent tale that has won international acclaim and the affection of thousands of readers."

(On Shelf)

Film & Video - Screenwriting
History & Criticism

Motion picture industry

Bambi vs. Godzilla:
On the Nature, Purpose,
and Practice of the Movie Business

by David Mamet

---


ISBN-13: 9780375422539
ISBN: 0375422536
Copyright © 2007

June 2010

USED FROM OUR AUTHORIZED SELLERS

598,444

Hardback: 250pp
Cover: $22.00
New: $2.96

From the Publisher:

"In Bambi vs. Godzilla, David Mamet, the award-winning playwright and screenwriter, gives us an exhilaratingly subversive inside look at Hollywood from the perspective of a filmmaker who has always played the game his own way.

Who really reads the scripts at the film studios? How is a screenplay like a personals ad? Whose opinion matters when revising a screenplay? Why are there so many producers listed in movie credits? And what the hell do those producers do, anyway? Refreshingly unafraid to offend, Mamet provides hilarious, surprising, and bracingly forthright answers to these and other questions about virtually every aspect of filmmaking, from concept to script to screen."

(On Shelf)

Fiction

Fantasy Fiction

Internet

Wilson:
A Consideration of the Sources

by David Mamet

---


ISBN-13: 9781585674541
ISBN: 1585674540
Copyright © 2000

June 2010

205,170

Trade: 355pp
Cover: $15.95
New: $3.33

From the Publisher:

"When the Internet-and the collective memory of the twenty-first century-crashes, the past is reassembled from the downloaded memories of Ginger, wife of ex-President Wilson. The transcripts take the reader on an intellectually breathtaking tour through David Mamet's baroque, fragmented world, where nothing is certain except the certainty bestowed by the academy.

After the Cola riots, the fire at the Stop 'n' Shop, and the death of my kitten, what remains? Does the Joke Code still operate? Has anyone seen my copy of Bongazine? Can Jane of Trent unlock this paranoia? What were Chet and Donna doing in the boathouse? And just who does Ginger think she is? In playing with the ideas of perception, accuracy, and truth, Wilson dares to doubt them all. "

(On Shelf)

Steam Engines

31st Annual Steam Passenger
Service Directory

---


ISBN-13: 9780890243077
ISBN: 0890243077
Copyright © 1996

June 2010

NA

Trade: 307pp
Cover: $14.95
New: $2.00

From the Publisher:
"The mission of the Steam Passenger Service Directory is to recognize and celebrate the men and women who have worked tirelessly to restore old engine and electric cars and who have devised means of interpreting and running antique railway equipment against nearly impossible conditions for the education and enjoyment of the public. . ."

(Reference)

Biography

Performing Arts

Theater

Inside Inside

by James Lipton

---


ISBN-13: 9780641987953
ISBN: 0641987951
Copyright © 2007

May 2010

71,481

Typeface: Bodini
Book & Celeste
Hardback: 492pp
Cover: $27.95
New: $6.28

From the Publisher:
"A REVEALING BEHIND-THE-SCENES PORTRAIT OF THE AWARD-WINNING TV SHOW INSIDE THE ACTORS STUDIO– AND ITS CREATOR AND HOST JAMES LIPTON

Each week Inside the Actors Studio takes the unique insights and intimate revelations of its celebrated guests into 84 million homes on the Bravo network and 125 countries. Now, with Inside Inside, James Lipton, the 2007 recipient of the Lifetime Achievement Emmy, is handing every one of us a backstage pass.

You will witness in unprecedented close-up the wit, wisdom and candor of a galaxy of stars, from Paul Newman to Barbra Streisand, Al Pacino, Steven Spielberg, Meryl Streep, Tom Hanks, Julia Roberts, Sean Penn, Clint Eastwood, Johnny Depp, Angelina Jolie, Anthony Hopkins, Ellen Burstyn, Tom Cruise, Harrison Ford, Martin Scorsese, Sharon Stone and. . ."

(On Shelf)

Fiction
Stages of Life

Dad:
A Novel

by William Wharton

---

ISBN-13: 9781557042569
ISBN: 155704256X
Copyright © 1981

May 2010

USED FROM OUR AUTHORIZED SELLERS

Amazon.com Sales Rank: 446,837

P-back: 421pp
Cover: na
'82 Cover: $3.50
Used: $1.99

From the Publisher:
"John Tremont, a middle-aged man with a family, is summoned to his mother's bedside after she has suffered a heart attack. When he arrives, he finds her shaken but surviving: it is his father, left alone, who is unable to cope, who begins to fail, to slip away from life. Joined by his nineteen-year-old son, John suddenly becomes enmeshed in the frightening, consuming, endless minutiae of caring for a beloved, dying parent. He also finds himself inescapably confronting his own middle age, jammed between his son's feckless impatience to get on with his life and his father's heartbreaking willingness to let go. A story of the love that binds generations, 'Dad' celebrates the universe of possibilities within every individual life."

(On Shelf)

Business Biography

Personal Memoirs

How Starbucks Saved My Life:
A Son of Privilege Learns
to Live Like Everyone Else

by Michael Gates Gill

---


ISBN-13: 9781592404049
ISBN: 1592404049
Copyright © 2005

May 2010

BORDERS®

15,812

Trade: 268pp
Cover: $13.00
New: $2.00

From the Publisher:
"In his fifties, Michael Gates Gill had it all: a big house in the suburbs, a loving family, and a top job at an ad agency with a six-figure salary. By the time he turned sixty, he had lost everything except his Ivy League education and his sense of entitlement. First, he was downsized at work. Next, an affair ended his twenty-year marriage. Then, he was diagnosed with a slow-growing brain tumor, prognosis undetermined. Around the same time, his girlfriend gave birth to a son. Gill had no money, no health insurance, and no prospects.

One day as Gill sat in a Manhattan Starbucks with his last affordable luxury—a latté—brooding about his misfortune and quickly dwindling list of options, a 28-year-old Starbucks manager named Crystal Thompson approached him, half joking, to offer him a job. With nothing to lose, he took it, and went from drinking coffee in a Brooks Brothers suit to serving it in a green uniform..."

(On Shelf)

English Language Reference

BIBLIOPHILE'S DICTIONARY

by Miles Westley

---


ISBN-13: 9781582973562
ISBN: 1582973563
Copyright © 2005

April 2010

808,237

Hardback: 294pp
Cover: $16.98
New: $5.38

From the Publisher:
The ultimate reference tool for word lovers, The Bibliophile's Dictionary compiles the most challenging words readers are ever likely to encounter in great literature. This invaluable guide:

*Shares comprehensive definitions for more than 3,600 words, more than twice the words found in competing titles
*Provides examples of how each word is used by classic and contemporary authors
*Is uniquely organized by theme, giving it a fun, browsable feel, and includes an alphabetical index for those looking up words traditionally"

(On Shelf)

Current Events

Psychology

Snoop:
What Your Stuff Says About You

by Sam Gosling

---


ISBN-13: 9781439190272
ISBN: 1439190275
Copyright © 2008

April 2010

69,170

Hardback: 263pp
Cover: $25.00
New: $4.98

From the Publisher:
"Do the things on your desk betray the thoughts on your mind? Does your dining room décor carry clues to your character? Award-winning psychologist Sam Gosling has dispatched teams of scientific investigators to poke around bedrooms and offices, check out iPods, and peek at personal websites—to see what can be learned about us simply from looking at our belongings. What he has discovered is intriguing: When it comes to the most essential components of our personality—from friendliness and flexibility to openness and originality—the things we own and the way we arrange them can say more about who we are than even our most intimate conversations."

(On Shelf)

Diet & Nutrition

The New Atkins for a New You:
The Ultimate Diet for Shedding
Weight and Feeling Great

Dr. Eric C. Westman
Dr. Stephen D. Phinney
Dr. Jeff S. Volek

---


ISBN-13: 9781439190272
ISBN: 1439190275
Copyright © 1998

May 2010

652

Trade: 330pp
Cover: $16.00
New: $9.36

From the Publisher:
BACKED BY SCIENCE

"More than 50 studies support the low-carb science behind Atkins.

But Atkins is more than just a diet. This healthy lifestyle focuses on maintenance from Day 1, ensuring that you'll not only take the weight off — you'll keep it off for good. Featuring inspiring success stories, all-new recipes, and 24 weeks' worth of meal plans, The New Atkins for a New You offers the proven low-carb plan that has worked for millions, now totally updated and even easier than ever. "

(On Shelf)

Bedstand Books ... Last Entry