Listen to Great Gospel Music Review!!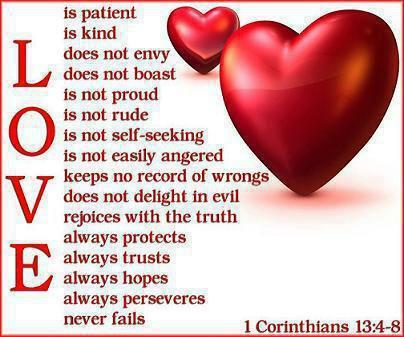 Urban Gospel Music
Listeners Love
Gospel Musical Review
Yes, Get 30 Second Radio Commercial for only $30!!!
Prices are subject to change without notice
EFFECTIVE 1 JANUARY 2019
FULL AD PACKAGE
SIXTY (60) SECOND BROADCAST WILL BE $75
THIRTY (30) SECOND BROADCAST WILL BE $50
Get on the Gospel Musical Review Contact List
Stay updated to what is going on!!!!
Gospel Musical Review Program reaches all of Maricopa County!!
About Maricopa County Arizona
Total population 3,768,123
Population per square mile 333.8 people
Births 60,636
Median income $48,304
Average travel time to work 26.1 minutes
Number of companies 239,517
Size of Maricopa County Arizona 9203.14 square miles
Source: 2000 census, U.S. Census Bureau
Are programs are listened too by many,
especially urban gospel music lovers!!!!
THE MARKET WE SERVE- The Phoenix Metropolitan Area
,
We are broadcasting to Maricopa County
Phoenix metropolitan area
(The Phoenix Metropolitan Area – often referred to as the Valley of the Sun, the Salt River Valley or Metro Phoenix – is a metropolitan area, centered on the city of Phoenix, that includes much of the central part of the U.S. State of Arizona)
As of the Census Bureau's 2015 population estimates,
Metro Phoenix had 4,574,351 residents, making it the 12th largest Metropolitan Area
in the nation by population.
The gross domestic product of the Phoenix Metropolitan Area
was $215 billion in 2014, 15th largest amongst
metro areas in the United States.
It is also one of the fastest growing major metropolitan areas,
gaining nearly 400,000 residents from 2010 to 2015
Maricopa County
is located in central Arizona and is one of 15 counties in Arizona.
Maricopa County has more people than any other AZ county.
Of the 10 largest cities in Arizona, 9 of them are in Maricopa County.
The only city in the top 10 that isn't is Tucson, located in Pima County.
Cities served
Apache Junction,Avondale,Buckeye,Carefree, Cave Creek, Chandler,El Mirage,Fountain Hills, Gila Bend,Gilbert, Glendale,Goodyear,Guadalupe ,Litchfield Park,Mesa,Paradise Valley ,Peoria,Phoenix,Queen Creek, Scottsdale,Surprise,Tempe,Tolleson,Wickenburg, Youngtown,
WHAT IS URBAN? Geograhically
Urban means "related to cities."
An urban area is characterized by higher population density and vast human features in comparison to areas surrounding it.
Urban areas may be cities, towns, and/or a large city surrounded closely by smaller ones.
An urban area may be defined by the number of residents, the population density, the percent of people not dependent upon agriculture.
WHAT IS URBAN? Socially
Is Urban another word for Blacks
Statistical inaccuracy of the euphemism"Urban" as a euphemism for black is today statistically inaccurate as blacks have moved en masse from inner cities to suburbs, and as the central areas of cities have seen large influxes of Hispanic, white and in some cases Asian American populations.
WHAT IS THE URBAN CULTURE
People who have shared attitudes, values, goals, and practices that characterizes and institution, organization, or group.
WHAT IS THE URBAN MARKET??
The people who need product and services that meet their needs.
HOW DOES A METROPOLITAN EFFECT A URBAN AREA
Unlike an urban area, a metropolitan area includes not only the urban area, but also satellite cities plus intervening rural land that is socio-economically connected to the urban core city, typically by employment ties through commuting, with the urban core city being the primary labor market.
In fact, urbanized areas grow, as the core population/economic activity center, within a larger metropolitan area.