Just a reminder: tips in cash is greatly appreciated.
step 1: place mouse over coupon
step 2: right click and save picture
step 3: choose file to save coupon in your computer
step 4: print out and SAVE!!
Pearl Tips
Pearl nails are the alternative to the
bold white tips. They are shiny and are easily
maintained with a pearl american manicure.
pictures are available for viewing upon request
when you come in.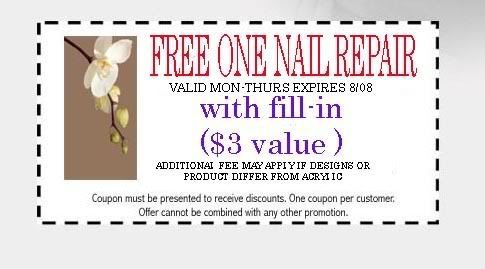 Nail Repair
Bring this coupon in with your next enhancement
fill. Not valid if no fill-in service is
included .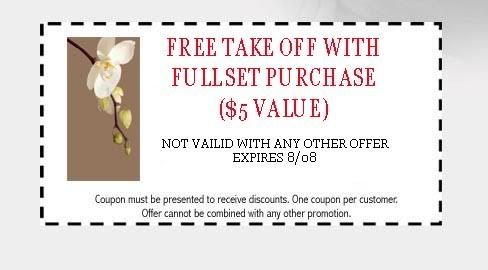 Free Enhancement Removal
Offer valid if a new set is purchased at the same time of removal.


Bring this in while supplies last!!!
Posh Nails
212 Hyde Park CMNS
Brunswick, GA 31523
912.267.1633

{visit our website}