The medium of watercolor expresses my visions and dreams with glowing, transparent layers. My paintings grow and change each time I engage with them. Symbols engage the heart to link our emotions to the physical circumstances of the earth.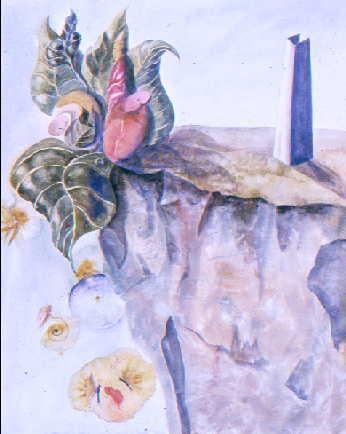 "On The Edge"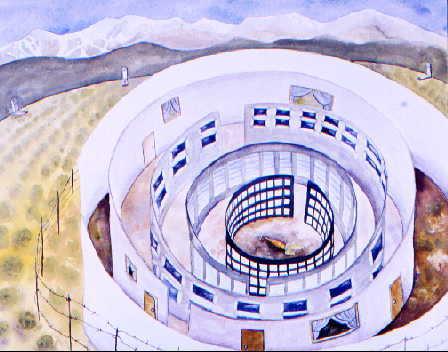 "Crops of People"

My paintings are landscapes converging with images from my dreams and visions.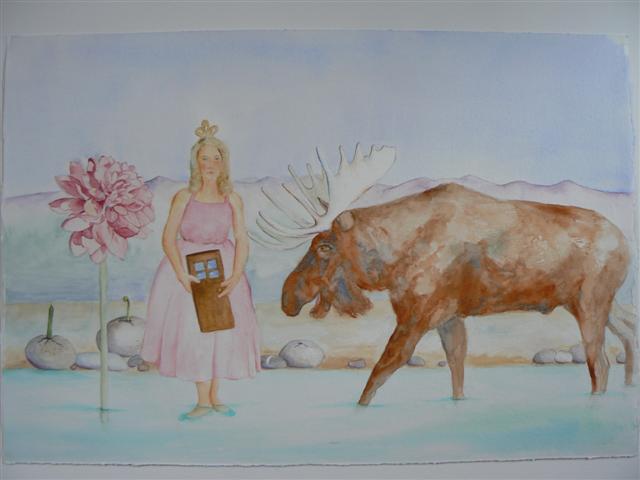 "Opening Doors"

Art study near Vienna, Austria with the "fantastic realists" continues to inspire my art. I am influenced by the painters of Europe such as Bosch, Monet, Klimt, Schiele, Picasso, Matisse, Fuchs and Dali.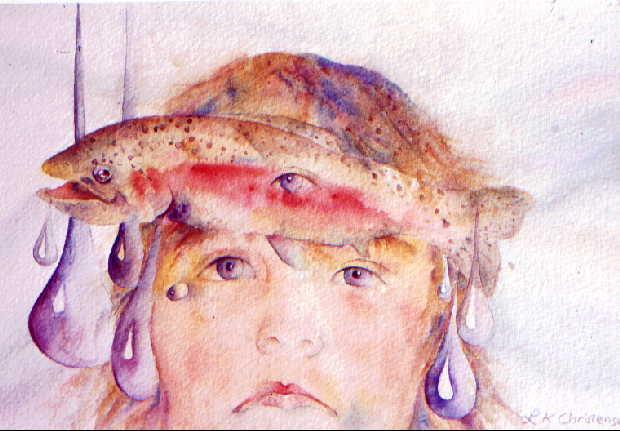 "I Am Water"

My paintings employ symbolic imagery to deliver messages to the viewer.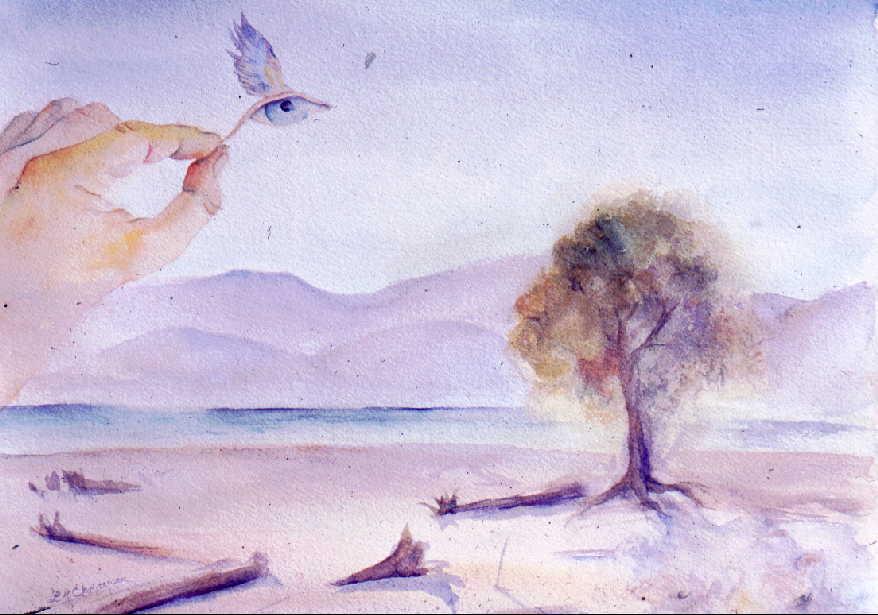 "Taking Flight"

A story emerges from each painting. My paintings grow and change each time I engage with them.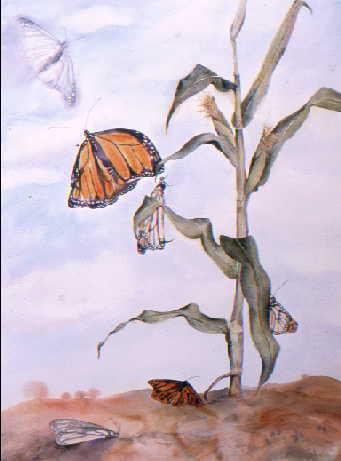 "Monarch Memories"

Images of water permeate my art because without water, life cannot exist.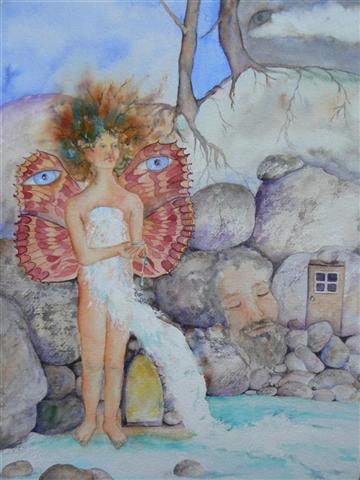 "Emerging Energies"

The egg is symbolic of new beginnings, birth and various connotations of new life.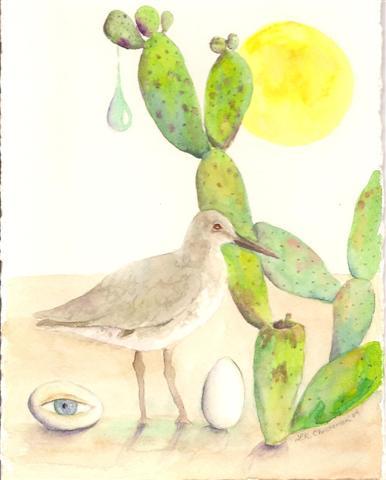 "Lost Lake"

An eye is an observer, the all-seeing eye, the third eye or awakening. No symbol has a fixed meaning.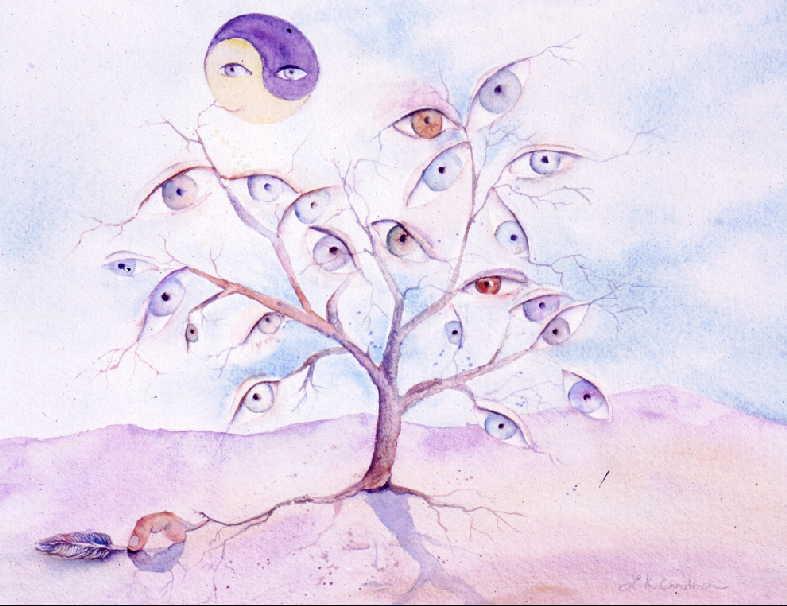 "Seeking Truth"

Landscapes converge with images from my dreams and visions. These images may emerge from a flash or may percolate slowly from a cocoon of thought and emotion.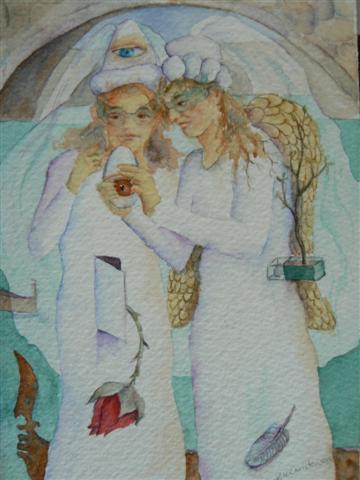 "Water Masquerade"
The mystery of the future intrigues my artistic self.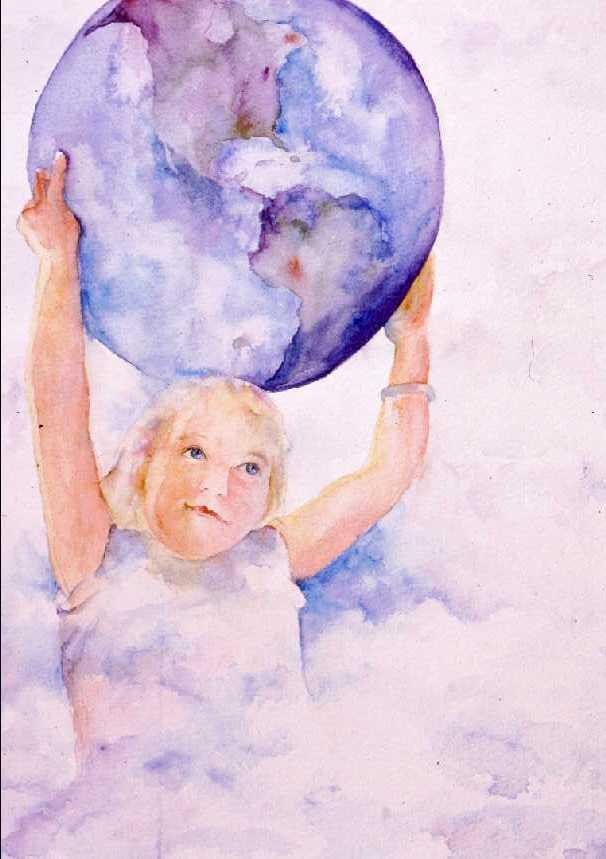 "She Holds the World"

Female and male energy conflict and impact the earth, instigating my personal artistic reaction.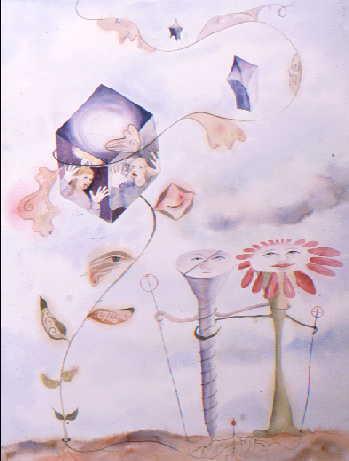 "Genetic Gyrations"

My paintings create new thoughts and images.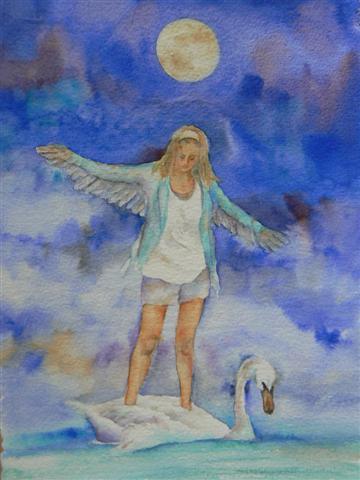 "Swan Song"

The earth speaks to me. Its language is like the wind – invisible, yet powerful.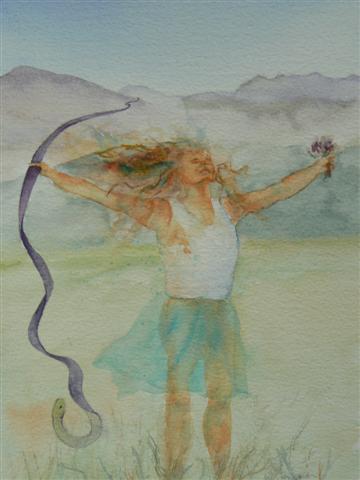 "Awakening"
Thank you for taking a few moments to share the vision of my art. You may leave comments below.
linda k. christensen

Kalispell, Montana





.