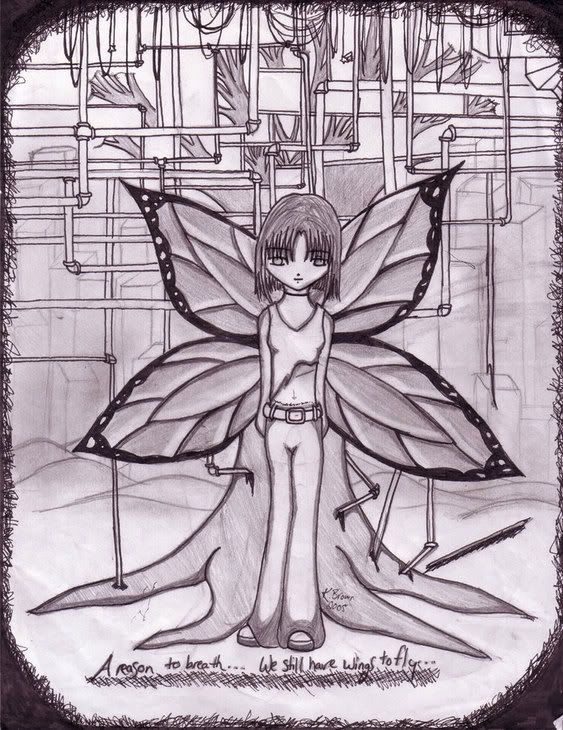 Title: "A Reason to Breath"
Media: Computer paper, pencil, and Faber&Castell pens.
References: None
Time: About forever. I'm not even kidding. This took me so long...
Description:" Originally, I drew this for Azuzephre's contest over on DA. I lost...Surprise, surprise. Anyways...I might retrace the lineart and scan it clean so that I can color it in photoshop. Blechk.."