Mary's Web Page
This is a personal page about some of my interests
---
Recipes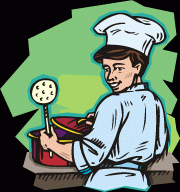 Bread
Soup

Biscuits
1 ½ C. four
2 tsp. Baking powder
salt
1/4 C. butter
Add buttermilk to kneading consistency
425 degrees for 15'

Beef Stew
Fry chopped onion in oil until transparent.
Add cubed beef cook until brown.
Add paprika- some hot/sharp/orange colored and a lot of sweet/red.
Add chopped carrots and cubed potatoes.
Add water.
Simmer until done.
Desserts
Side Dishes

Marzipan
2 1/4 C. almonds, blanched, blended in coffee grinder
less than 1 lb. powdered sugar
less than 2 egg whites
1 tsp. almond extract
Puree, refrigerate, and eat

Copper Pennies
Mix
2 lbs carrots sliced, cooked
1 onion chopped
4 ribs celery chopped
1 chopped green pepper
Heat ½ C sugar, 1 T Worcester, ¼ C. oil, ½ C. vinegar, salt, 1 C. tomato puree
Pour over vegetables and marinate overnight
Eat cold

Poppyseed Filling
1 C. poppyseeds ground in coffee grinder
¾ C. powdered sugar
vanilla
handful of raisins or currants
some lemon zest
2 T. jelly- apple, currant, any kind you have but not jam
some milk to thin mix out
Heat to simmer until thicker
Eat on crepes

Hummus
1 can chick peas
some lemon juice
3 T olive oil
2 T tahini
garlic minced
salt
Blend it all together
Eat with veggies or bread
Wheat-Free Hints
The main problem with rice flour is dryness. Use a few tablespoons less rice flour per cup when replacing wheat, since it absorbs more liquid from the batter. You might need to use more leavening too. You might like using a ratio of 3:1 rice flour: sticky/sweet rice flour in your recipes. Sticky rice flour helps the end result be moister. Using oat flour also combats dryness. As does adding bits of chopped apple or raisins, applesauce, etc. The best results are obtained from mixing flours. I would not recommend the brown rice flour. It has too strong a taste. It you want more fiber than white rice flour offers, try adding in other things like oat bran or flax.
Tired of eating styrofoam textured rice cakes, but don't have time to cook? It is possible, when desperate, to microwave one muffin, a micromuffin. Scale a recipe back 1/12 and don't use the egg at all. Use 50% power for a few minutes, stir, then high for a few minutes. You'll end up with a better vehicle for your jelly (Of course you aren't eating peanut butter, you're probably allergic to that too) Don't bemoan your fate. Experiment and have fun. Besides if you could eat wheat again, you'd gain at least 20 pounds, trust me I know.
---
Knitting
I am new to knitting, but have found the following helpful:
Reading
Debbie Bliss books are great, but everything comes out huge. Check garment as you go on the person you are knitting it for.
Elizabeth Zimmerman books will get you thinking and on your way to independent designing.
Maggie Righetti's Knitting in Plain English is a good starter book because it offers more than just techniques.
My favorite knitting magazine is INKnitters
Yarns
Brown Sheep Cotton Fleece- an 80% cotton, 20% Merino blend that flows over your needles
Lite Lopi by Reynolds-100%wool, flows, nice color patterns, but end result was too scratchy according to my then 3 year old
Sirdar Nova Super Chunky-50%wool/50% acrylic nice bulky, super fast to knit up
Rowan Nice- 100% cotton gauge needed is small, takes forever to Knit, but is a nice yarn, hardly any splitting
Fantasy Natural-100% cotton, nice colors, splits more easily but maybe that is typical of a cotton yarn
Salsa- fun, decorative yarn, fur like result, all fluffy good for trim
Cuddly Euro Yarns Classic DK- knits up fast, acrylic/nylon, good for babies
---
Places
---
Northern Maine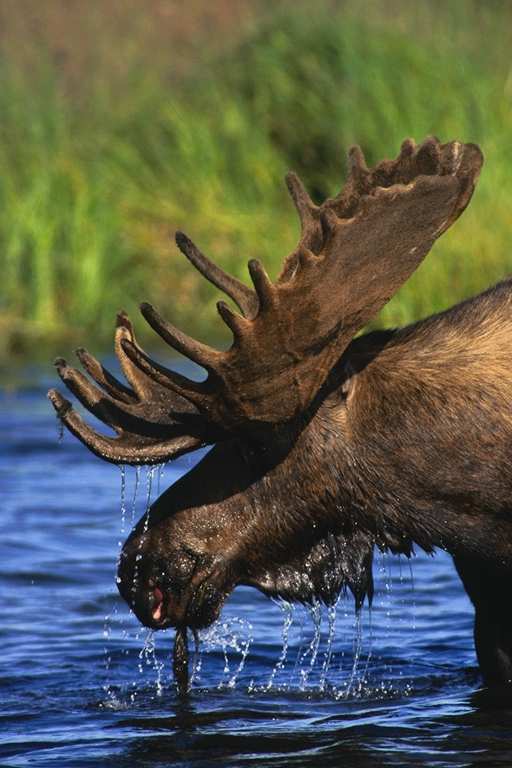 I've only been here for two and a half years. I moved from Chicago, south of the loop by 12 minutes. Maine is different than Chicago. Step back in time to "All Points North" and "The Way Life Should Be." Maine has more trees some people. People try to shoot deer. Nature. Outdoors. Clean. Fresh Fish. Wild animals. Native American Indians. Quebec City is nearby. Environmental state- good recycling. Great authors. Too small.
You know you live in a small town when you not only know who is driving that car, but you also know what way they will turn and where they are going. You know you live in a small town when your child loses their doll and it gets passed on through four people throughout the day until it gets to you.
---
Chicago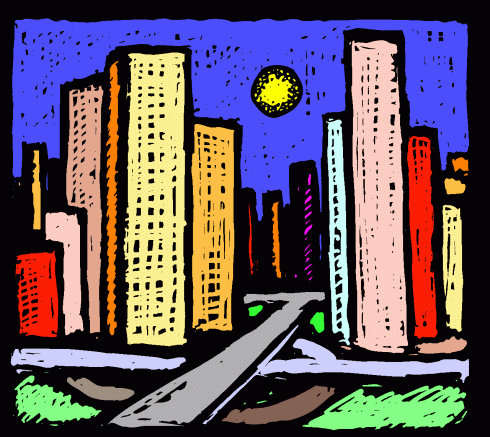 More people than Maine, some trees. People try to shoot people. Art museums and great restaurants. Free zoo. Diverse culture, all languages heard and spoken. Good Polish bread. Environmental city- you put it out and someone takes it guaranteed, good recycling. Great authors. You can still form a small town feel inside of a large city, but do not leave your barbeque outside.
---
Budapest
Budapest is a mixture of Maine and Chicago. A large city that feels like a small town. There is interesting architecture; there are good restaurants and other cultural attractions. It is like a small town because you can get to the woods quickly. People help you onto the bus. People, strangers, will tell you what to do with your own child. For example, men will stop you to tell you to put a hat on the baby because of the harsh sun. Elderly strangers will give your children candy.
My experience of Budapest, Hungary is tied to my experience as a mother since I went to Budapest when my children were 6 months and 2 ½ years old. We only stayed for 3 months. We did not have a car. There were a lot of stairs to get in the apartment. The grocery and market were down a steep, long hill so coming back with a loaded stroller was not easy. There was less privacy and no escape something you desperately want and need when your infant is crying and your toddler is tantruming for hours. There was no anchor of normalcy, not even junk mail. Yet there was safety and beauty and good pastries. No wonder I have such mixed feelings about Budapest.
Links to Budapest
---
Castle Hill
We lived just inside the Vienna Gate of Castle Hill, the beautiful and very old area of Buda. It is the main tourist area. Castle Hill no longer has a castle, just the outline of the castle wall. Remember castles were not just the palace, but the whole village was inside. Inside the wall outline is a palace, many museums, educational institutions, and the Mathias Templom, the historically significant Matthias Church.
There are the usual elements of a tourist place: crowds, ice cream carts, no trash, all picked up to look neat (was this typical in other areas? I don't know), no homeless people, expensive food, horse carriage rides, tours. It was interesting to watch the tourists, especially the Americans who complained about the food and commented on my daughter's lovely dress saying, "They always dress their children so nicely." The dress was from my JoAnn's Fabric store working sister-in-law. I kept my mouth shut. After a month or so I could see more than the tourism.
Castle Hill Pastries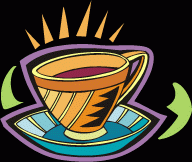 The best thing on Castle Hill was the pastry shop Ruzzwarm. This statement explains why I lost no weight in spite of walking the hill 3x a week. There is nowhere to sit down outside Ruzzwarm really, so eat on a park bench. I could get wonderful pastries for 250 forints, about one American dollar. I really like the makos retes, a poppy seed pastry. There were beautiful Marzipan eggs at Easter too and everyone who works there speaks English or German.
That was the way I saw things as a tourist. Then I realized 250 forints is more like 4 or 5 dollars in terms of what Hungarians actually make. Not something to be done often. I rarely saw a Hungarian speaking person in the shop other than the workers. I talked with my Hungarian friend about this and she pointed me to the shops that sell the types of pastries Hungarians really eat. Chocolate or nut or poppy seed swirl rolls, cheese or fruit filled turnovers. The pastry part is more bread like and less strudel like than the more expensive pastry.
Castle Hill Playgrounds (Jatsoter)
There is a playground behind the tall wall in the garden across from the Mathias Templom (in the direction away from the Hilton). There is another playground, much shadier, outside the Vienna Gate, but you have to go down about 3 flights of stairs. One area has the typical tall metal slide landing in the sandbox and metal monkey bars. Further down are the typical metal, box shaped swings and more climbing equipment. When at the playground you might like to know that the words, "Nem Sabod" mean "Not Allowed." It also helps to know, "Gere Ide" which means, "Come Here." Please note, this is used for children and dogs, not peers or older people. On your way to and fro to the playground, there is a small store (2 steps to get in) just inside the Vienna Gate, a good place to grab a snack or drink to go.
---
Moscow Square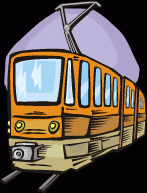 Moskva Terr is at the bottom of Castle Hill on the Vienna Gate side. There is a large shopping center with a grocery (called Monmoth?) in the basement, clothes and toy store on the other floors. Bag your own groceries and bring your own bags! Do this while speaking Hungarian, consoling a crying infant, and chasing a wandering toddler. You can purchase plastic bags if you forget to bring yours. This system, though annoying to get used to, really is a good idea for reducing trash. If you find yourself constantly running out of things after you just shopped, it is because smaller sizes and smaller amounts dominate here. For example milk is sold in very tiny plastic bags, and goes sour more quickly than at home. You can buy boxed milk like Pharmalat and that does not go sour. Why are things sold in such small quantities? Well, kitchens are really small, which can be good. You can sit at the table and reach the stove, sink, and refrigerator all without getting up. There is no storage space in a typical apartment. Refrigerators are much smaller too.
You must try the thousands of different types of bread, all not bagged, and with the price stuck directly on the crust. Why the aversion to bags again? Well, according to my physicist friend, it apparently takes petroleum to make plastic and Hungary is not rich in petroleum.
Also at Moskva Terr behind the grocery, there is a large farmer's market outside. (Not on Mondays though). Buy your produce here; it's the best, especially the peas, currants, apricots, cherries (sour/meggy or cherisne/sweet) and raspberries. You can start off with the vendors who have electronic cash registers until you know your numbers well. Then move on to the small farmer's produce where you must speak Hungarian to make a transaction. Go early when it is not so crowded.
The other side of Moskva Terr has the metro line, yellow trams (villamosra), and buses. Bus aisles are wider here and people help you on, so taking a stroller is not a problem. You buy tickets at the station, not on the bus. Sometimes punching your ticket is difficult when the bus is crowded, but others will pass it on to the punch machine for you. I'm not sure if this system has changed or not. From Moskva Terr you can catch the tram to the Buda Hills or the bus that leads to Margit Sziged or the Metro that leads to the zoo and citypark (Varosliget).
---
The Buda Hills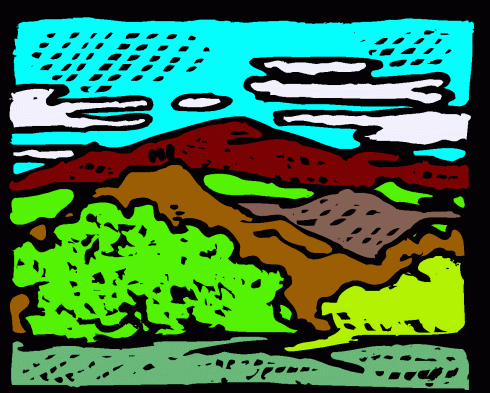 Going to the Buda Hills on a Saturday or Sunday is a typical activity for native Hungarians.The hills have hiking trails, woods, open fire barbeques, and offer a taste of the country right next to Buda. You take a bus then a cog railway. (Playground and restaurant near the end of this stop) You can walk onwards to the Children's Railway for more train travel.
---
The Zoo and City Park (Allokert and Varosliget)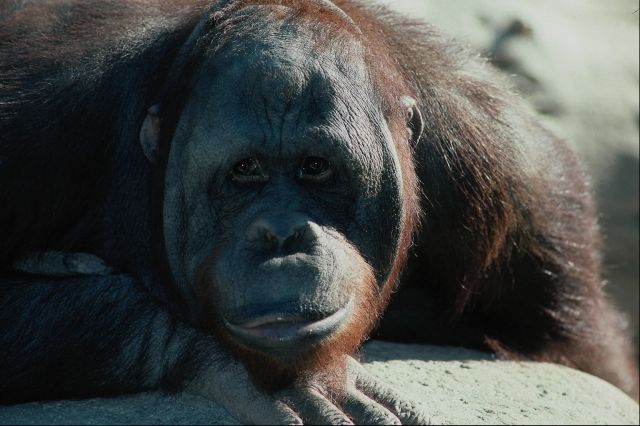 The city park has a small play ground, trampolines you can pay small change to use for a few minutes, pedal carts to rent, a lake to walk around or skate on, Gundel's restaurant (You can eat at the less expensive outdoor part with your kids. Try the cold cherry soup), a 1950s looking amusement park for older kids, and the zoo. The zoo has a great wooden playground and a petting zoo.
---
Margit Sziged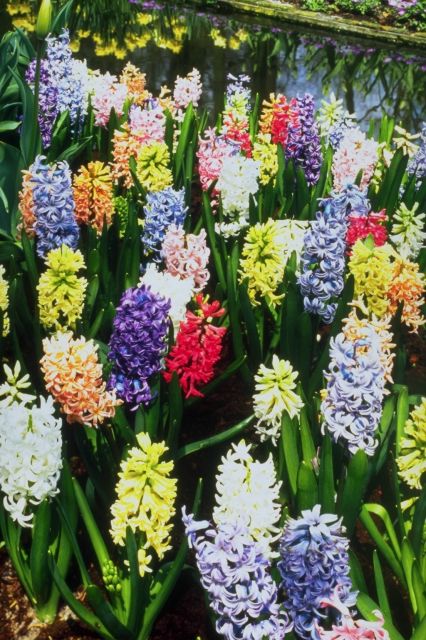 Please do not translate the name of this magical island into English. The English words are ill-fitting clunky tin cans compare with this halcyon island in the middle of the Danube. You shouldn't miss Margit Sziged even though it is a walk, a bus ride, a tram ride, and another walk away.
What is there to see on the island? Green space, trees, ancient ruins. Nothing in particular. The more appropriate question might be What is there to be on the island? Nostalgic and out of time. Because the island evokes the past. Perhaps it is idealized in my mind because of how much work was involved in getting there.
Also on the island there are swimming pools to entertain the kids and to relax the mom. The pools use the water from natural hot springs. (Remember Hungary is famous for its Turkish baths.) Pick a pool, pick a temperature. You'll be surrounded by Russians, East Germans, and other eastern Europeans on vacation. Don't be intimidated by the sometimes sour looking locker room attendants, and when your child hides themselves in a locker, please practice your French and don't let on that you are a spoiled American. (Most Hungarians speak German and English, but not French so maybe they won't detect the American accent.)
Before you leave on your arduous trip back, make sure to buy NON carbonated water for the kids and something for them to eat. Repeat the mantra, "That which does not kill me, will only make me stronger" and tell yourself it was all worth it as you push the stroller up the hill toward home.
---
Language Learning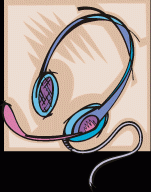 Hungarian Dictionary
For short phrases try The New Hungary Site
Hungarian Lessons for Beginners with Puzzles and Quizes
As Hungarian is really spoken World Radio

Autism Links