OMEGA...THEY SAY WE ARE THE END....
70s Omega Pearls
BUT WE ARE JUST THE BEGINNING...QQQQQQQQ-SWWWWEEEEEEEEET!!!
90s Omega Sweethearts
The AU and ASU Fam Que Week 2001
---
A big QQQQQQQQQQQQQUUUUUUUUUUUUUUUEEEEEEEEEEE PSSSSSSSIIIIIIIIIIIIIIII!!!

Welcome to the tribute page of
The Auburn University Omega Pearls and Sweethearts!!
1972-2000
QUUUUUUUUEEEE-SWWWWEEEEEEEEEEET!!!
This site is dedicated to all the women who have supported the brothers of the Sigma Delta Chapter of Omega Psi Phi Fraternity, Inc. over the years.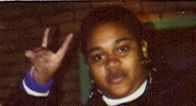 RIP Sis. Sharon Leonard
Spring 1990
Sharon passed away on Friday January 12, 2007. May God bless her daughter and her family
RIP Sis. Chantelle Parks who passed away on Sunday September 16, 2007. May God bless your family and they have our condolences.
---
SISTERS!! CHEKOUT OUR NEWEST SITE!!

Click Logo to Enter
---
DISCLAIMER:
The Omega Pearls, Essence, Gems, and Sweethearts are NOT affliated with Omega Psi Phi Fraternity, Inc. as a "little sister organization" or recognized as such. The ongoing role of the Brothers of Omega as they relate to such groups are to give them advice and guidance, as they would any other organization that may wish to work with them, but they do no partake in the internal activities of these organizations in any respect. We are NOT a sorority. We are a nongreek social service organization.
---
To all the haters that stop by, your ignorance will not be tolerated on this site!! So if you wish to spend forever and a day writing a long hate filled entry in the guestbook thats only going to be DELETED then go ahead but what's the point???
Sign My Guestbook
View My Guestbook

Click to subscribe to LOOnetwork (SISTERS ONLY!!)

Omega lady designed by Dustin for Bru Designs