Improving Customer Service - HAYA KIVILIS OFEK (Ph.D) - organizational psychologist.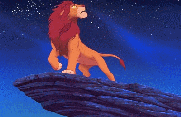 IMPROVING CUSTOMER SERVICE BEHAVIOR
Haya Kivilis Ofek is an organizational psychologist.
Haya is an expert on improving customer service behavior in theory and in practice.
Her research deals with employees' service behavior, and the relationship between employees' behavior and client satisfaction and the relationship between employees' customer service and profit of the firm.
Improving customer service is related to relationship marketing and to understanding customer psychology.
Research deals also with customer psychology and relationship marketing.
Training customer service is based on modern techniques.
Training and organizational development techniques are used in order to improve customer-service of employees.
A list of relvant articles and books will be sent to anyone who is interested in customer-service.
For sale: A valid and reliable giving-service test in HEBREW http://www15.brinkster.com/nettakivilis/login.asp
IMPROVING CUSTOMER SERVICE
How to improve customer service?
Research on customer service
Surveys on customer satisfaction
Diagnosis of customer service level
Consulting managers
Training customer service
Human Relationship and customer behavior
ON-LINE ADVICE ON IMPROVING CUSTOMER SERVICE
NEW LINKS
http://www.csr.co.za/links.htm
www.alexcommgrp.com/csg/html/csw.html
www.infowhse.com/tips.htm
http://www.mapnp.org/library/customer/satisfy.htm
ourworld.compuserve.com/homepages/gately/pcss_01.htm
www.cadvision.com/ctd/ctd_cs.htm
www.smartbiz.com/sbs/redirect.cgi
members.aol.com/bpcustserv/links.html
www.cadvision.com/ctd/ctd_cs.htm
http://www.mapnp.org/library/customer/service.htm
haya's articles

Email: tommy@aquanet.co.il